[ES/EN] BATTLE MAGE SECRETS Weekly Challenge! Reverse Speed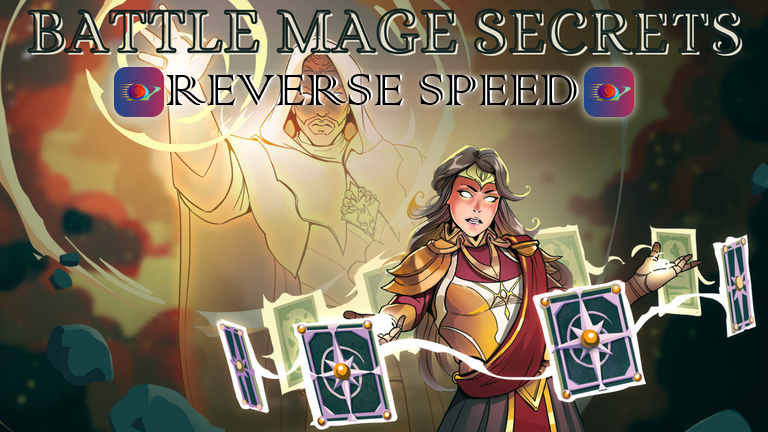 This is my new participation in BATTLE MAGE SECRETS in the Diamond league where the Ruleset of the Challenge was Reverse Speed.
Esta es mi nueva participación a BATTLE MAGE SECRETS en la liga Diamante donde el Ruleset del Challenge fue Reverse Speed.
Reverse Speed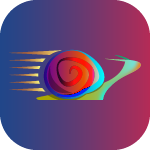 Units with lower speeds will attack before units with higher speeds. Attack Accuracy based on speed will also be reversed.
Las unidades con velocidades más bajas atacarán antes que las unidades con velocidades más altas. La precisión del ataque basada en la velocidad también se revertirá.
RULESET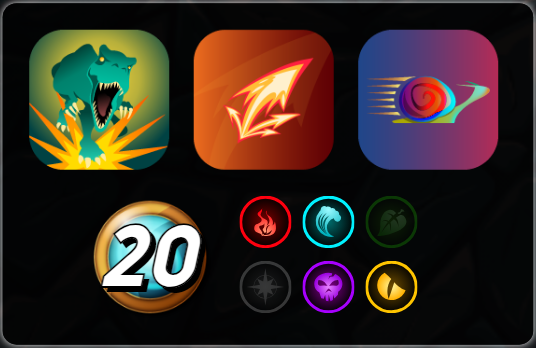 TEAM
In this battle with Reverse Speed use a mostly melee damage team, with Doctor Blight and decoys for attacks affected by Aimless.
En esta batalla con Reverse Speed use un equipo en su mayoría de daño cuerpo a cuerpo, con Doctor Blight y señuelos para los atagues afectado por Aimless.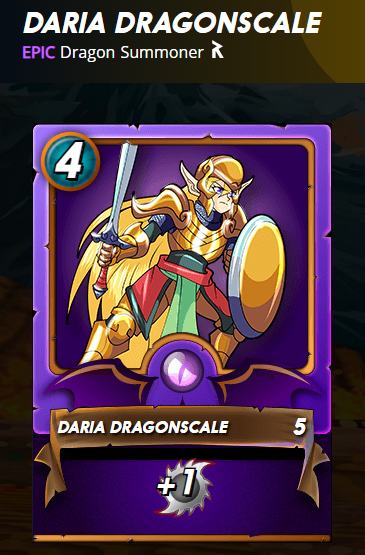 Summoner
DARIA DRAGONSCALE to boost my team's melee damage.
DARIA DRAGONSCALE para potenciar el daño cuerpo a cuerpo de mi equipo.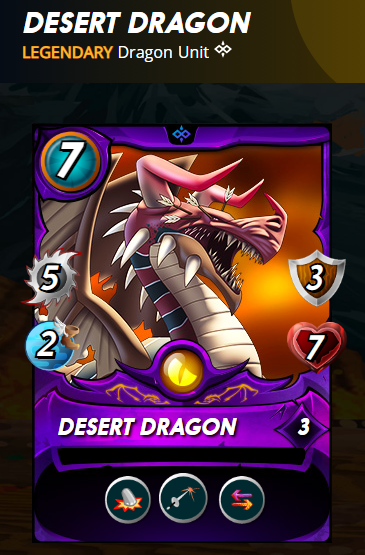 Position #1
DESERT DRAGON to take advantage of Trample with the Stampede ruleset and with a speed of 2 to ensure that enemies with 1 speed attack it first and activate Retaliate to chain attacks and Piercing to pierce possible armor.
DESERT DRAGON para aprovechar el Trample con la ruleset de Stampede y con una velocidad de 2 para asegurar que los enemigos con 1 de velocidad lo ataquen primero y activen Retaliate para encadenar ataques y Piercing para atravesar posibles armaduras.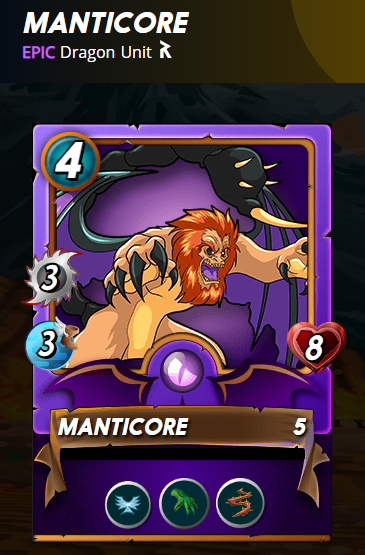 Position #2
MANTICORE to attack from the second position with his Reach and in case of losing the first position, weaken enemies with melee damage with his Thorns.
MANTICORE para atacar desde la segunda posición con su Reach y en caso de perder la primera debilitar a enemigos con daño cuerpo a cuerpo con su Thorns.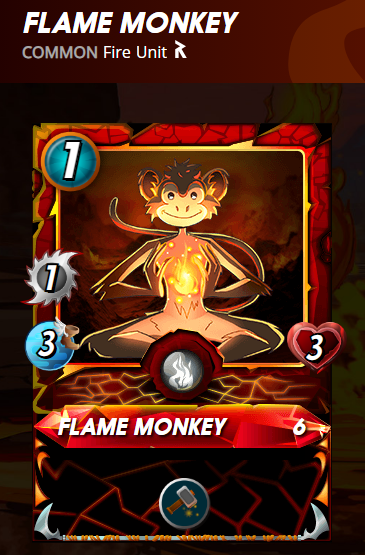 Position #3
FLAME MONKEY to repair Desert Dragon's armor with his Repair.
FLAME MONKEY para reparar la armadura de Desert Dragon con su Repair.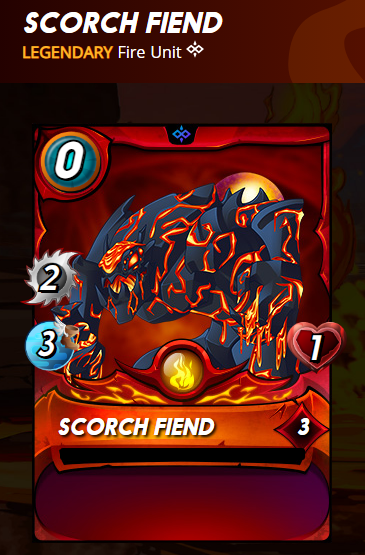 Position #4
SCORCH FIEND as a decoy for attacks affected by Aimless.
SCORCH FIEND como señuelo para los ataques afectados por Aimless.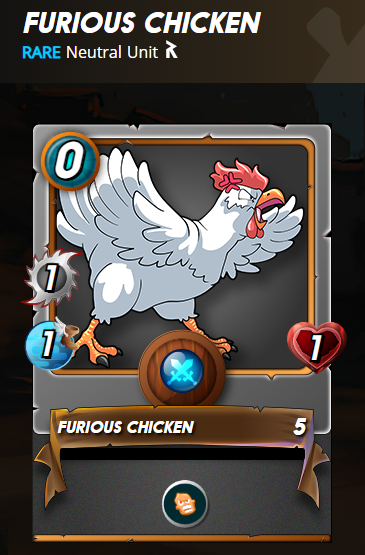 Position #5
FURIOUS CHICKEN as a decoy for attacks affected by Aimless x2.
FURIOUS CHICKEN como señuelo para los ataques afectados por Aimless x2.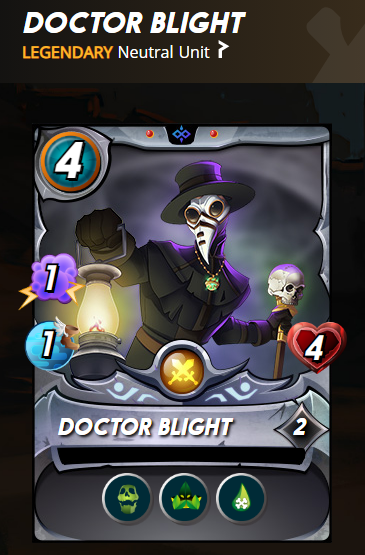 Position #6
DOCTOR BLIGHT to apply Poison and more importantly to apply Affliction to avoid possible healing from enemies.
DOCTOR BLIGHT para aplicar Poison y más importante para aplicar Affliction para evitar posibles sanaciones de los enemigos.

ENEMY TEAM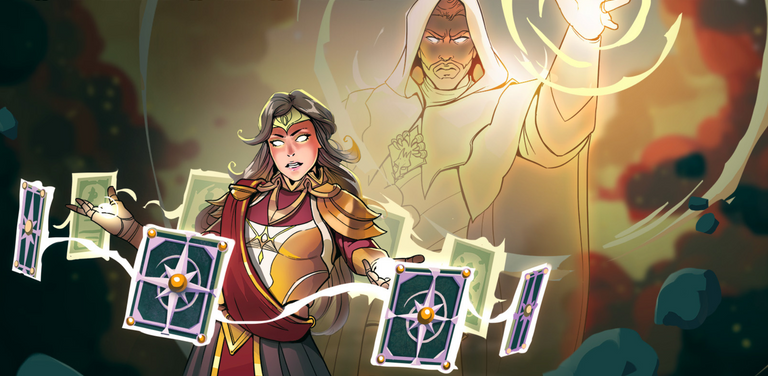 My enemy used a strategy taking advantage of Aimless from the second line with magic and ranged damage with a tank with Heal and decoys as well.
Mi enemigo uso una estrategia aprovechando Aimless desde la segunda linea con daño mágico y de rango con un tanque con Heal y señuelos también.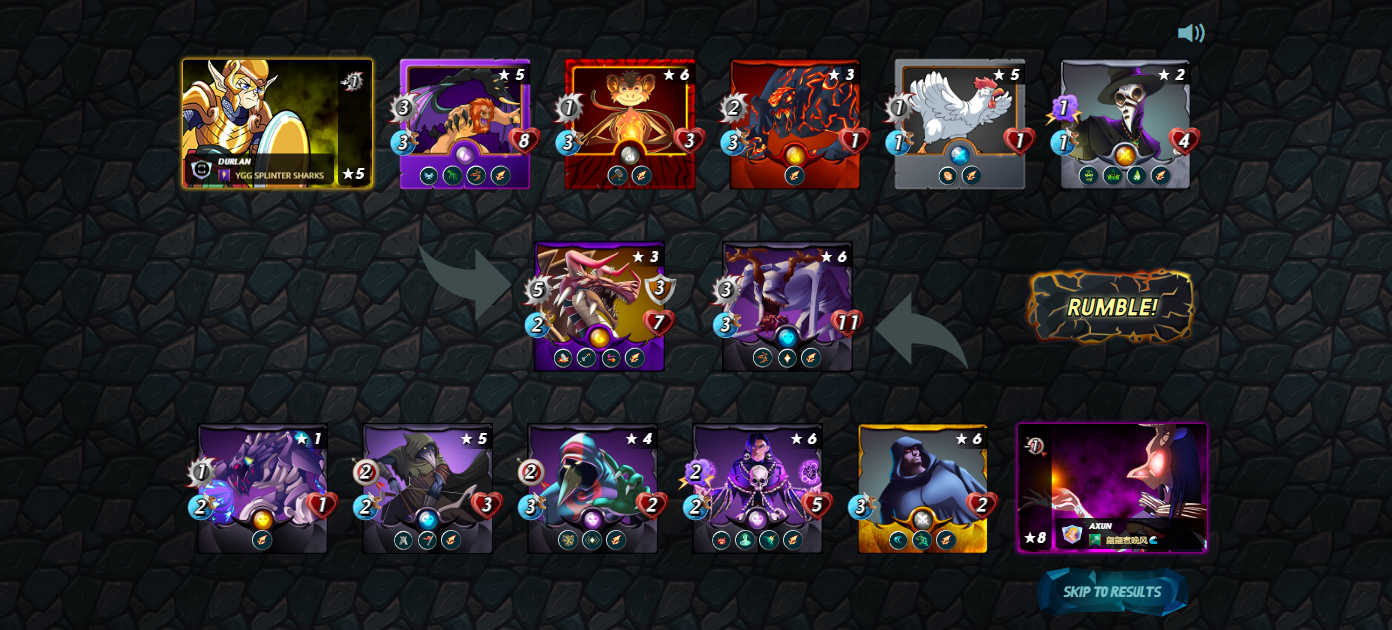 A battle where we both prioritized Reverse Speed with low speed cards, but where we focused on taking advantage of a different additional rule.
Una batalla donde ambos priorizamos la Reverse Speed con cartas de baja velocidad, pero donde nos enfocamos en aprovechar una regla adicional diferente.
ROUND 1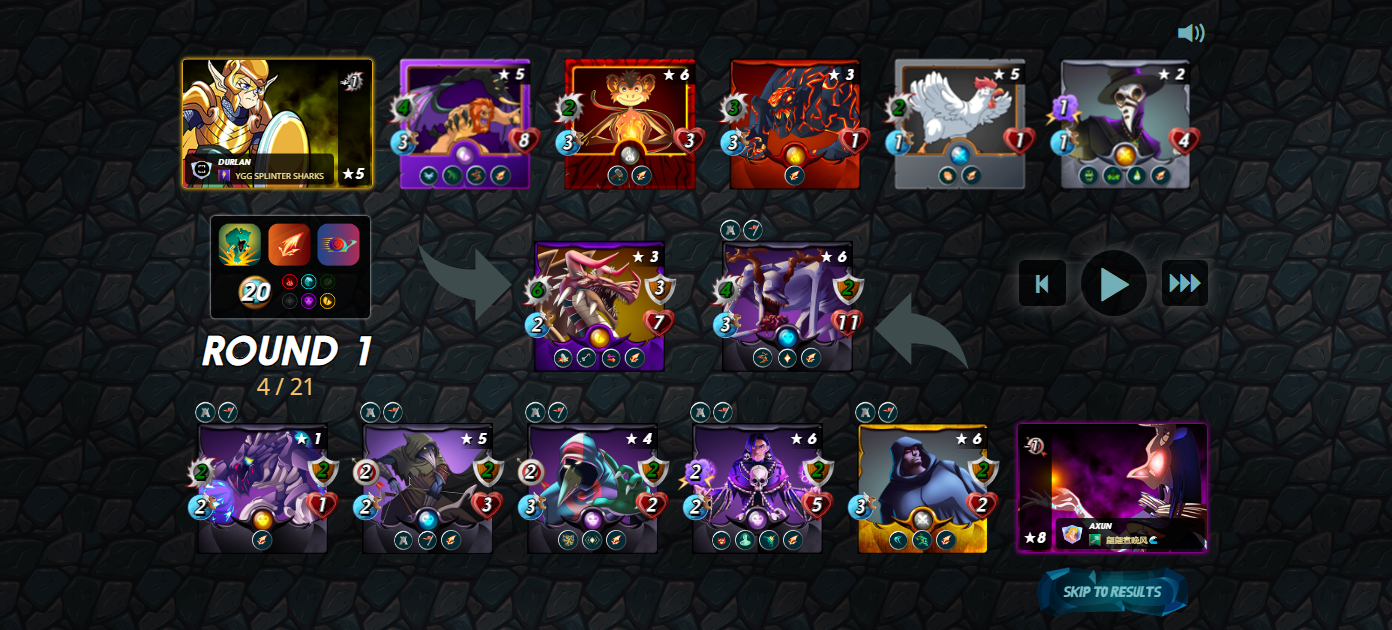 Doctor Blight eliminates Corpse Fiend
Desert Dragon removes armor and damages Cursed Windeku
Ravenhood Warden damages Doctor Blight
Revealer eliminates Furious Chicken
Flame Monkey repairs Desert Dragon's armor
Cursed Windeku heals and removes Desert Dragon's armor and he responds for his Retaliate
Manticore eliminates Cursed Windeku
Weirding Warrior damages Scorch Fiend
Doctor Blight elimina a Corpse Fiend
Desert Dragon elimina la armadura y daña a Cursed Windeku
Ravenhood Warden daña a Doctor Blight
Revealer elimina a Furious Chicken
Flame Monkey repara la armadura de Desert Dragon
Cursed Windeku se cura y elimina la armadura de Desert Dragon y este responde por su Retaliate
Manticore elimina a Cursed Windeku
Weirding Warrior daña a Scorch Fiend
ROUND 2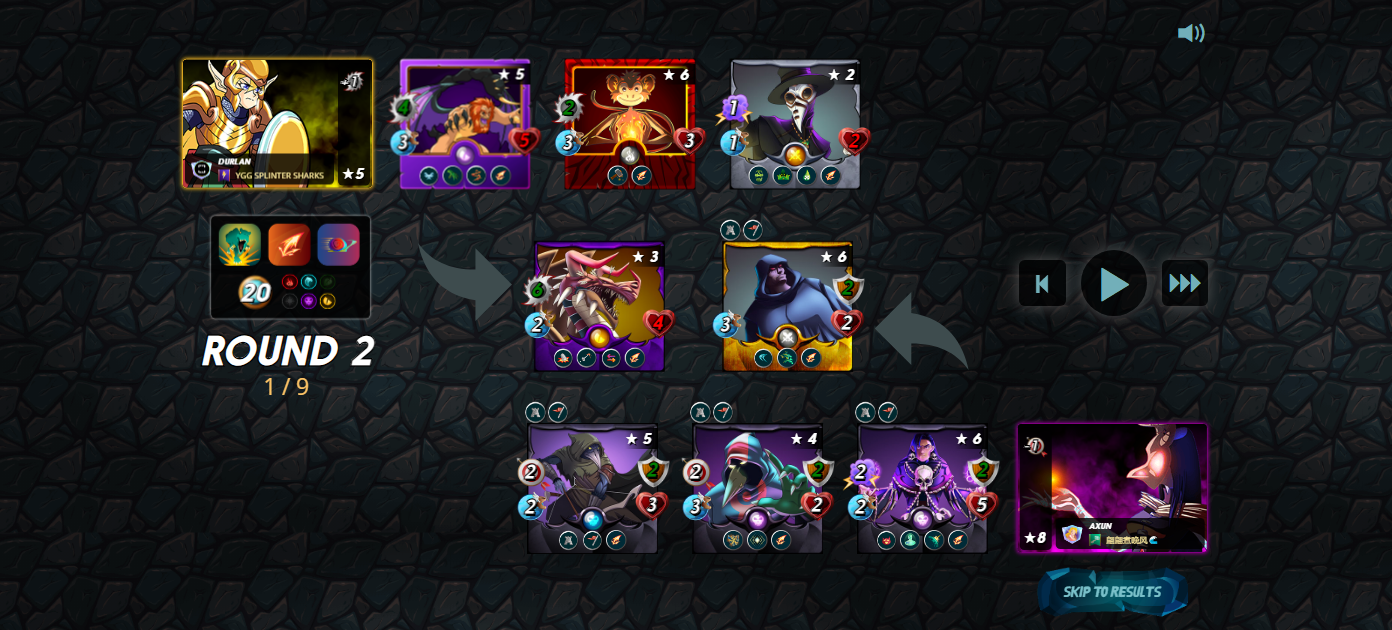 Doctor Blight damages and applies Poison to Chaos Agent
Desert Dragon eliminates Chaos Agent and damages Revealer with Trample
Ravenhood Warden damages Desert Dragon
Revealer eliminates Desert Dragon
Manticore eliminates Revealer
Doctor Blight daña y aplica Poison a Chaos Agent
Desert Dragon elimina a Chaos Agent y daña a Revealer con Trample
Ravenhood Warden daña a Desert Dragon
Revealer elimina a Desert Dragon
Manticore elimina a Revealer
ROUND 3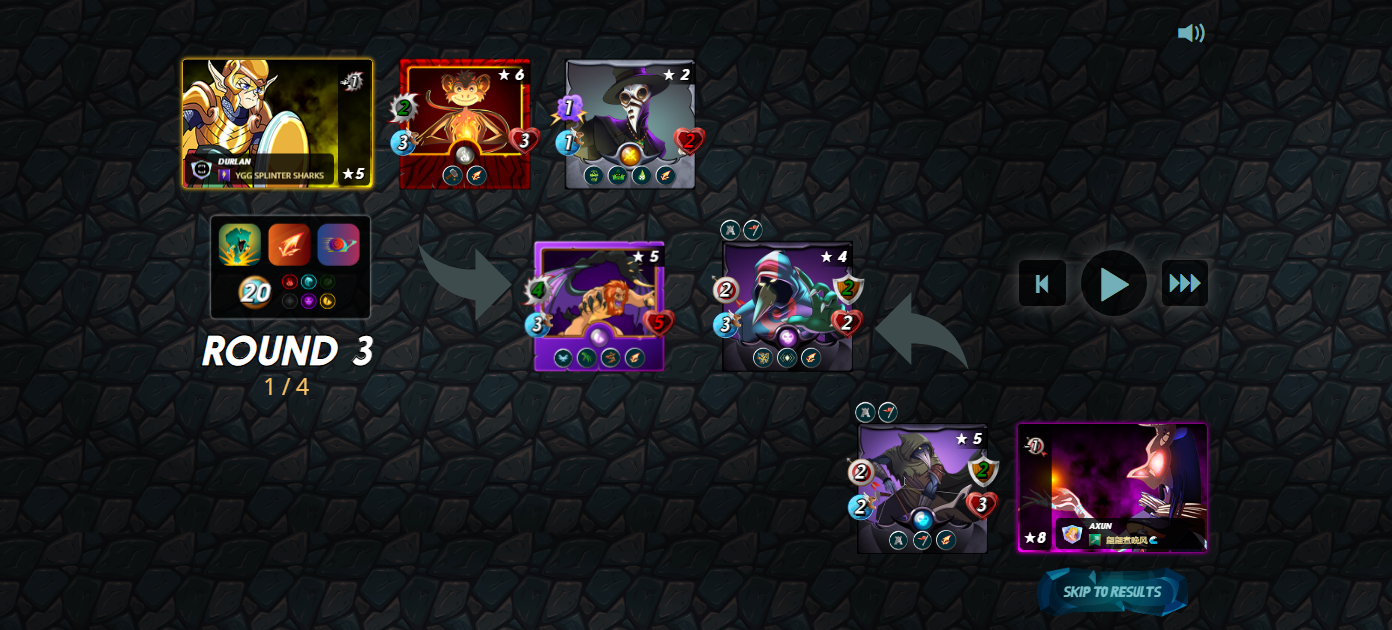 Doctor Blight damages Ravenhood Warden
Ravenhood Warden eliminates Doctor Blight
Manticore removes armor from Weirding Warrior
Doctor Blight daña a Ravenhood Warden
Ravenhood Warden elimina a Doctor Blight
Manticore elimina la armadura de Weirding Warrior
ROUND 4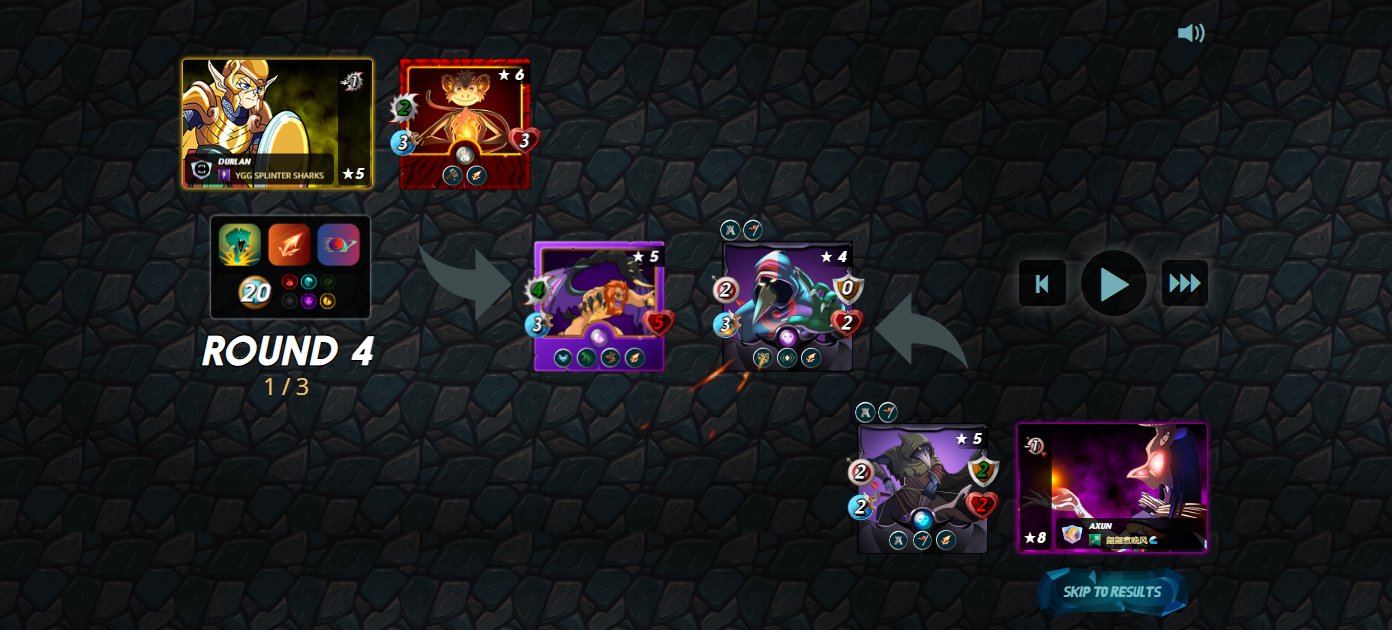 Ravenhood Warden damages Flame Monkey
Manticore eliminates Weirding Warrior
Ravenhood Warden daña a Flame Monkey
Manticore elimina a Weirding Warrior
ROUND 5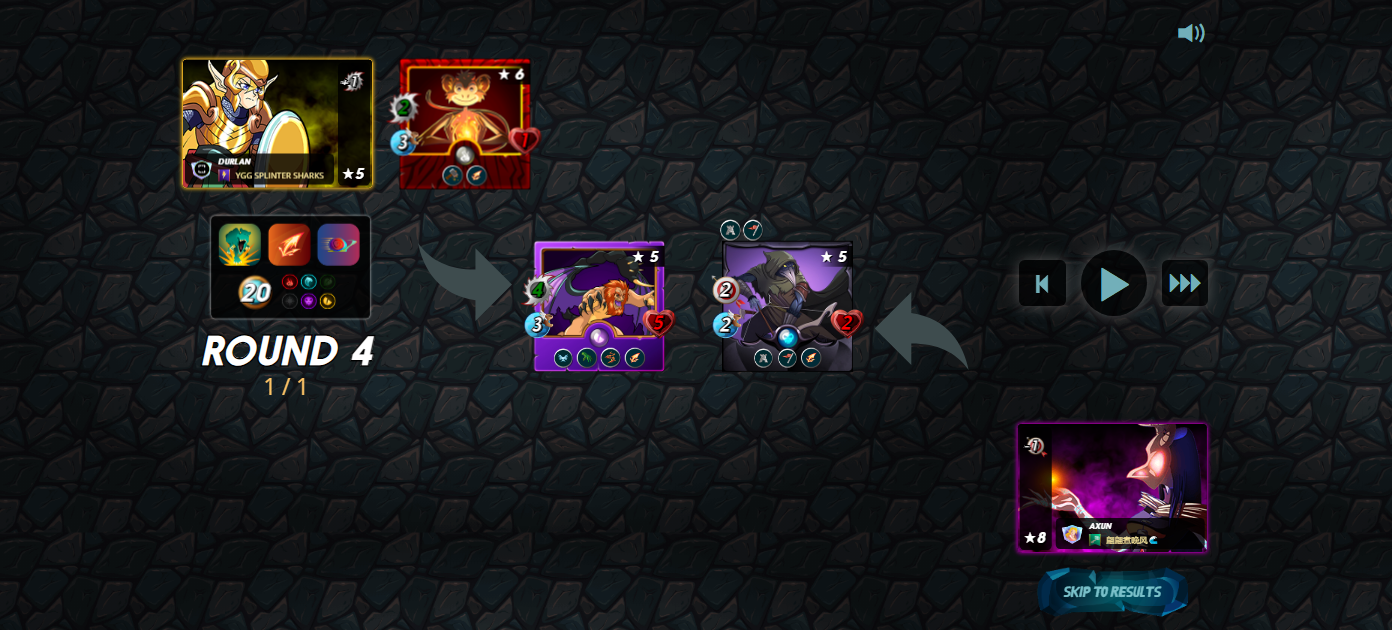 Manticore removes armor from Ravenhood Warden
Manticore elimina la armadura de Ravenhood Warden
ROUND 6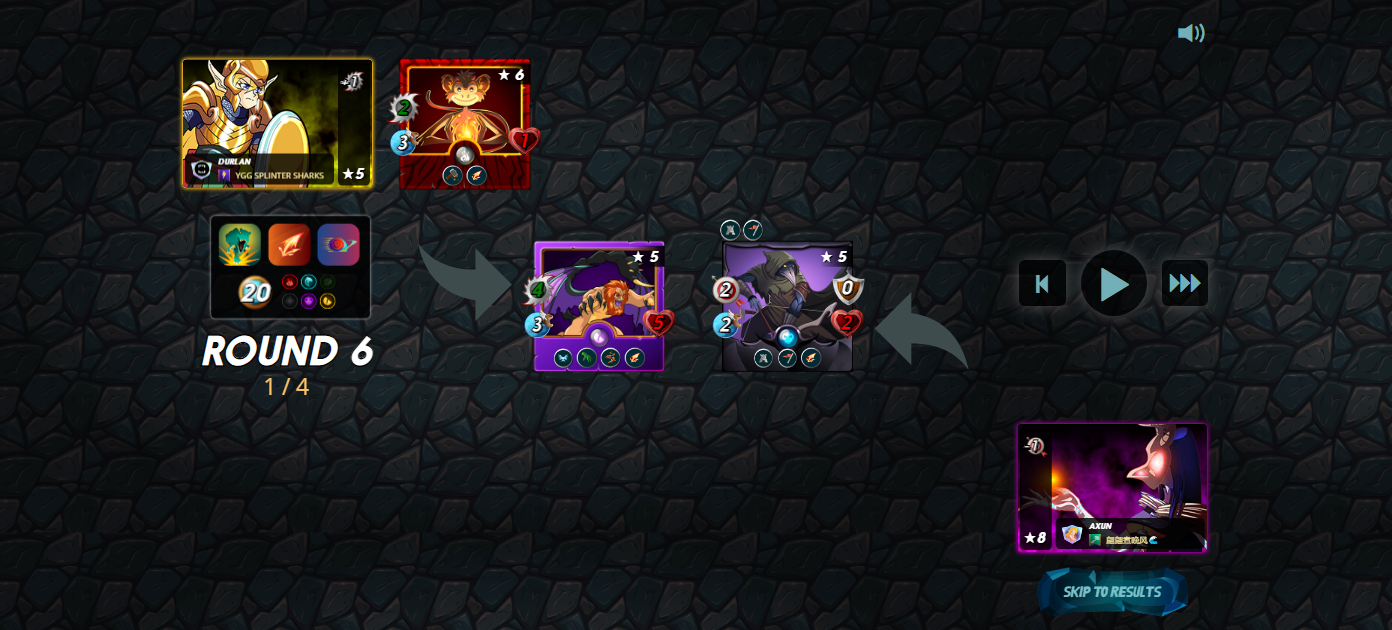 Manticore eliminates Ravenhood Warden
Manticore elimina a Ravenhood Warden
FINAL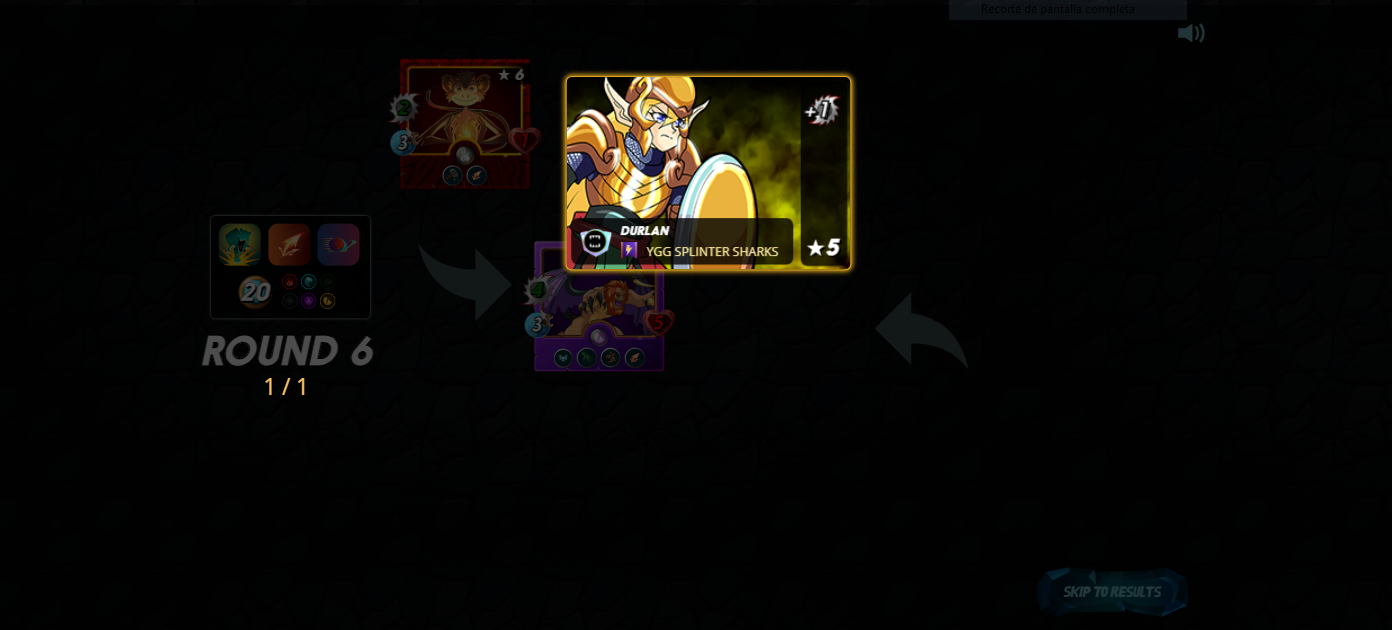 One of my victories to try to stay in the diamond league this season that has just ended.
Una de mis victorias para intentar seguir en la liga diamante esta temporada que acaba de terminar.
Posted using Splintertalk
---
---