[ES-EN] KAIN HACE HAS APPEARED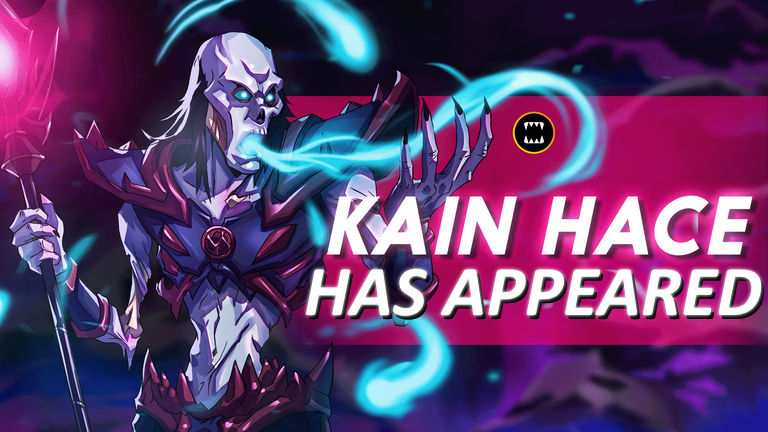 The new letter from the Riftwatchers airdrop is here, a reinforcement for the death element.
Ya llego la nueva carta del airdrop de Riftwatchers un refuerzo para el elemento muerte.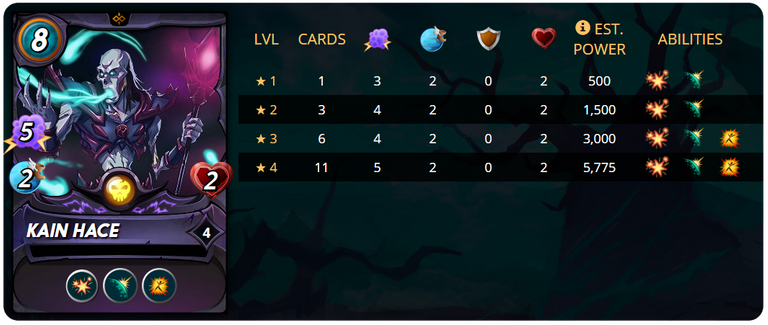 Kain has a magic attack of 3 to 5 depending on the level, with 2 speed and 2 life, always less than external modifiers.
kain cuenta con ataque magico de 3 a 5 dependiendo el nivel, con 2 de velocidad y 2 de vida siempre a menos de modificadores externos.
BLAST/EXPLOSIÓN
Being death one of the elements with less monsters with the BLAST ability it becomes a good one for many battles.
Siendo muerte uno de los elemento con menos montruos con la habilidad BLAST se vuelve una buena para muchas batallas.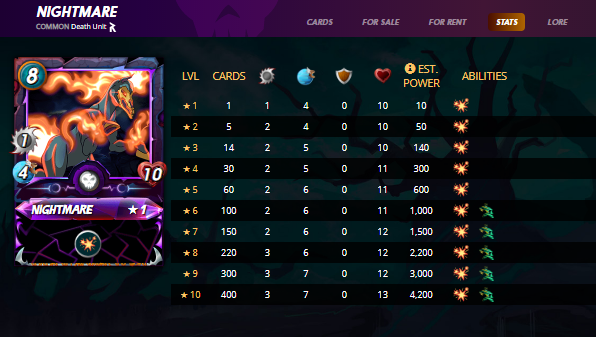 Compared to Nightmare, it has more versatility as it can be used in more positions and causing more damage for the same amount of mana, but against being more vulnerable due to its low health and speed.
En comparacion con nightmare tiene mas versatilidad al poder usarse en mas posiciones y causando un mayor daño por la misma cantidad de mana pero en contra siendo mas vunerable por su poca vida y velocidad.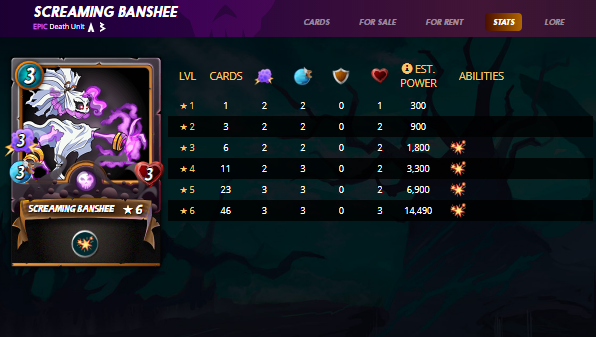 And compared to Screaming Banshee an alternative in battles with more mana losing some speed in exchange for more damage.
Y en comparacion a Screaming Banshee una alternativa en batallas con mas mana perdiendo algo de velocidad a cambio de mas daño.
REFLECTION SHIELD/ESCUDO DE REFLEXIÓN
Thanks to the REFLECTION SHIELD that it has, it would avoid the BLAST damage that it could receive as well as the magic reflection damage.
Gracias a el REFLECTION SHIELD con el que cuenta evitaria el daño de BLAST que pudeira recibir al igual que el daño de reflejo magico.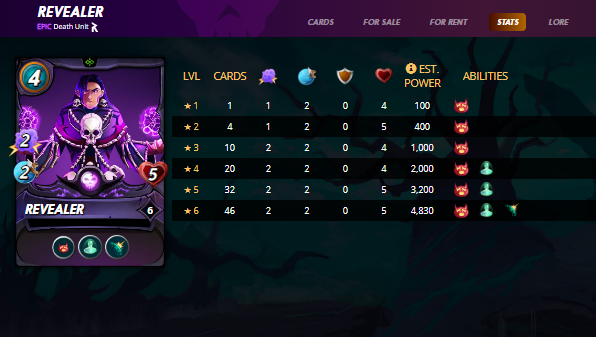 Compared to Revealer it is an option for high mana battles or more aggressive strategy.
Comparado a Revealer es una opcion opcion para batallas de mucho mana o en estrategia mas agresivas.

As with Nightmare, a more versatile option when it comes to positioning and protecting the rest of your team while being able to attack in any position.
Al igual que con Nightmare una opcion mas versatil a la hora del pocisionamiento y proteger al resto de tu equipo mientras puede atacar en cualquier posicion.

REDEMPTION/REDENCIÓN
Thanks to REDEMPTION and its low health to attract the opportunists of the enemy team, remove divine shields or armor or finish off enemies whose health has already been reduced.
Gracias a REDEMPTION y su baja vida para atraer a los oportunistas del equipo enemigo, quitar los escudos divinos o armadura o liquidar enemigos a los que ya redujo su vida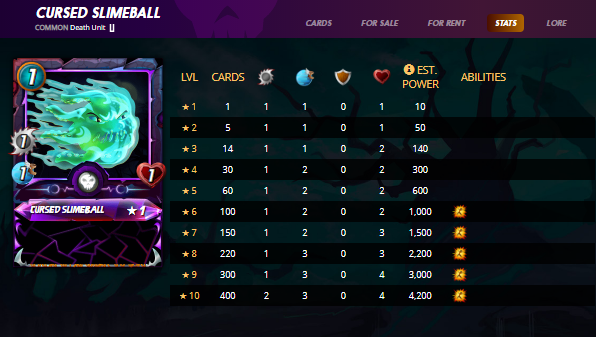 Compared to Cursed Slimeball which is usually just a lure it can't be compared to its effect price but its utility is better Kain.
Comparado a Cursed Slimeball que suele ser solo un señuelo no puede compararse a su precio efecto pero que utilidad es mejor Kain.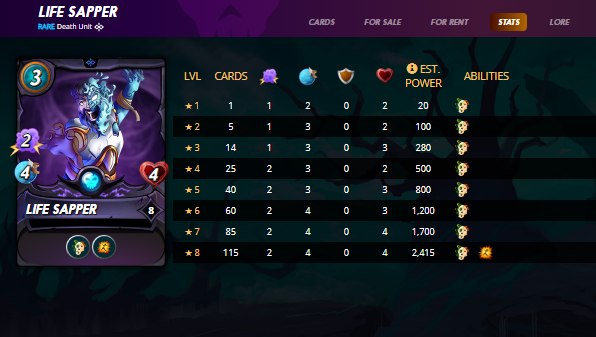 And compared to Life Sapper, its offensive strategy is still better and when it comes to directing damage towards it to protect others, it is more useful in defensive plans.
Y en comparacion con Life Sapper es estrategia ofensiva sigue siendo mejor y a la hora de dirigir el daño hacia el para proteger a los demas en mas util en planes defensivos.

Kain is essentially a card designed to work alongside a Taunt to optimize its REFLECTION SHIELD's protection while damaging its opponents with BLAST and not leave any of its enemies unscathed with REDEMPTION when the taunt dies.
Kain es una cartas diseña en esencia para trabajar junto a un Taunt para optimizar la proteccion de su REFLECTION SHIELD mientras daña a su oponentes con BLAST y no dejar ilesos a ninguno de sus enemigos con REDEMPTION al morir el taunt.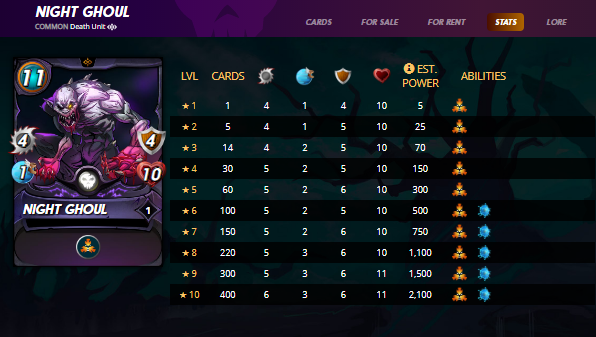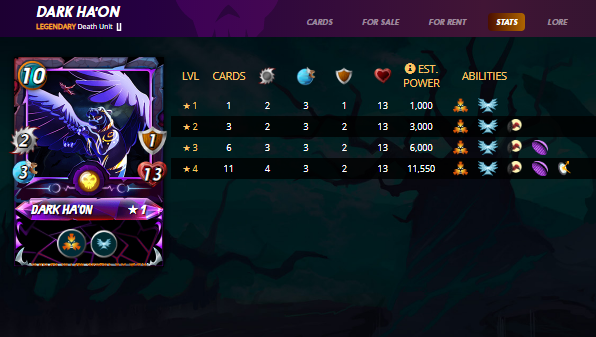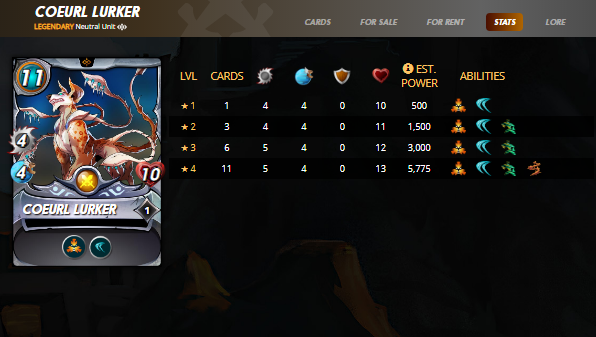 And that it benefits greatly from the Death element's health reducers to devastate the enemy lineup while protecting and avoiding damage.
Y que se Beneficia enormemente de los reductores de vida del elemento Muerte para arrasar la alineacion enemiga mientras protege y evita el daño.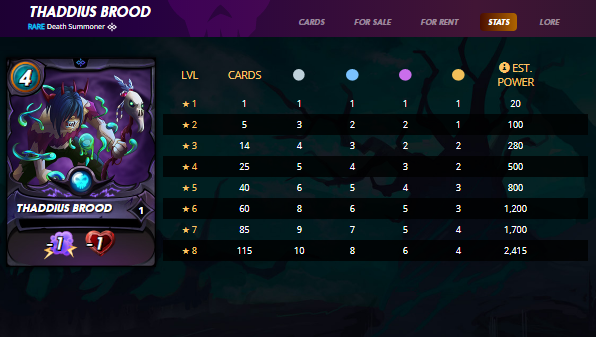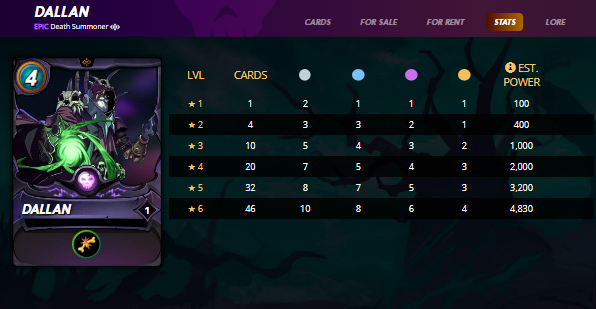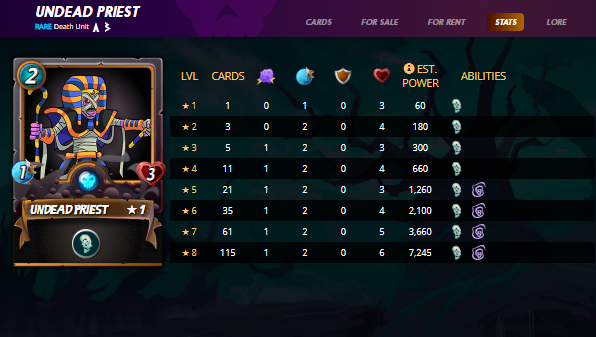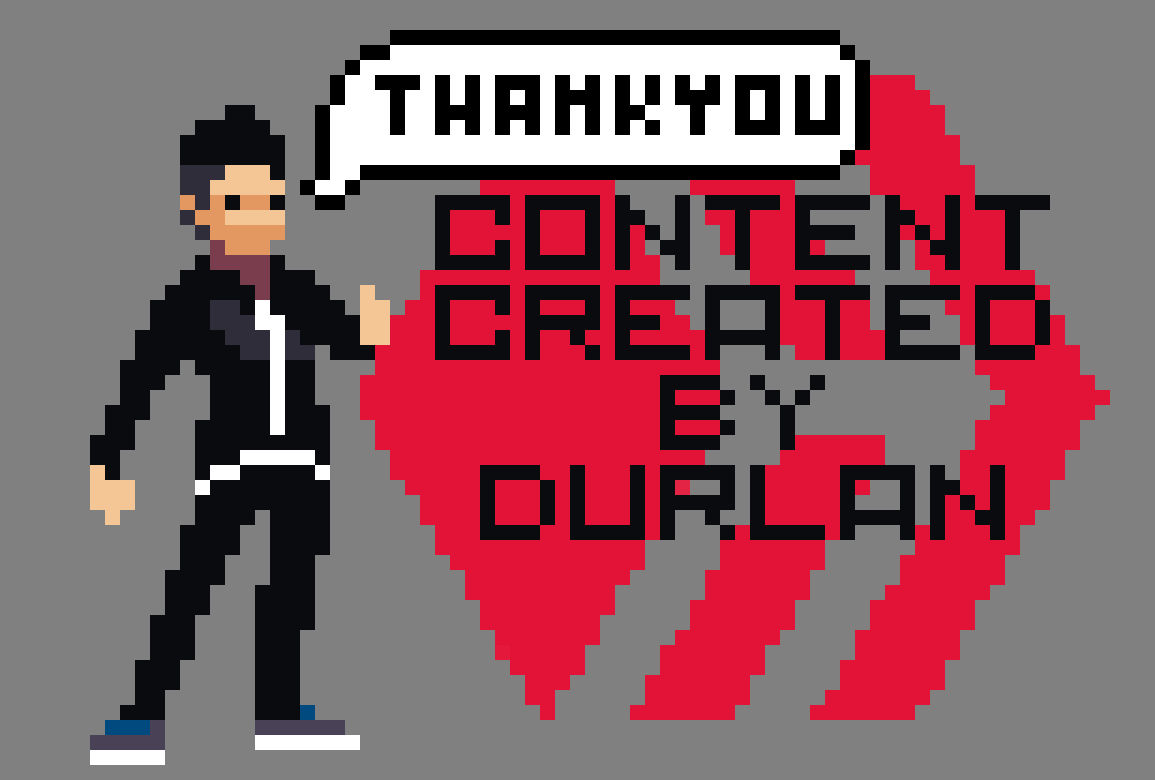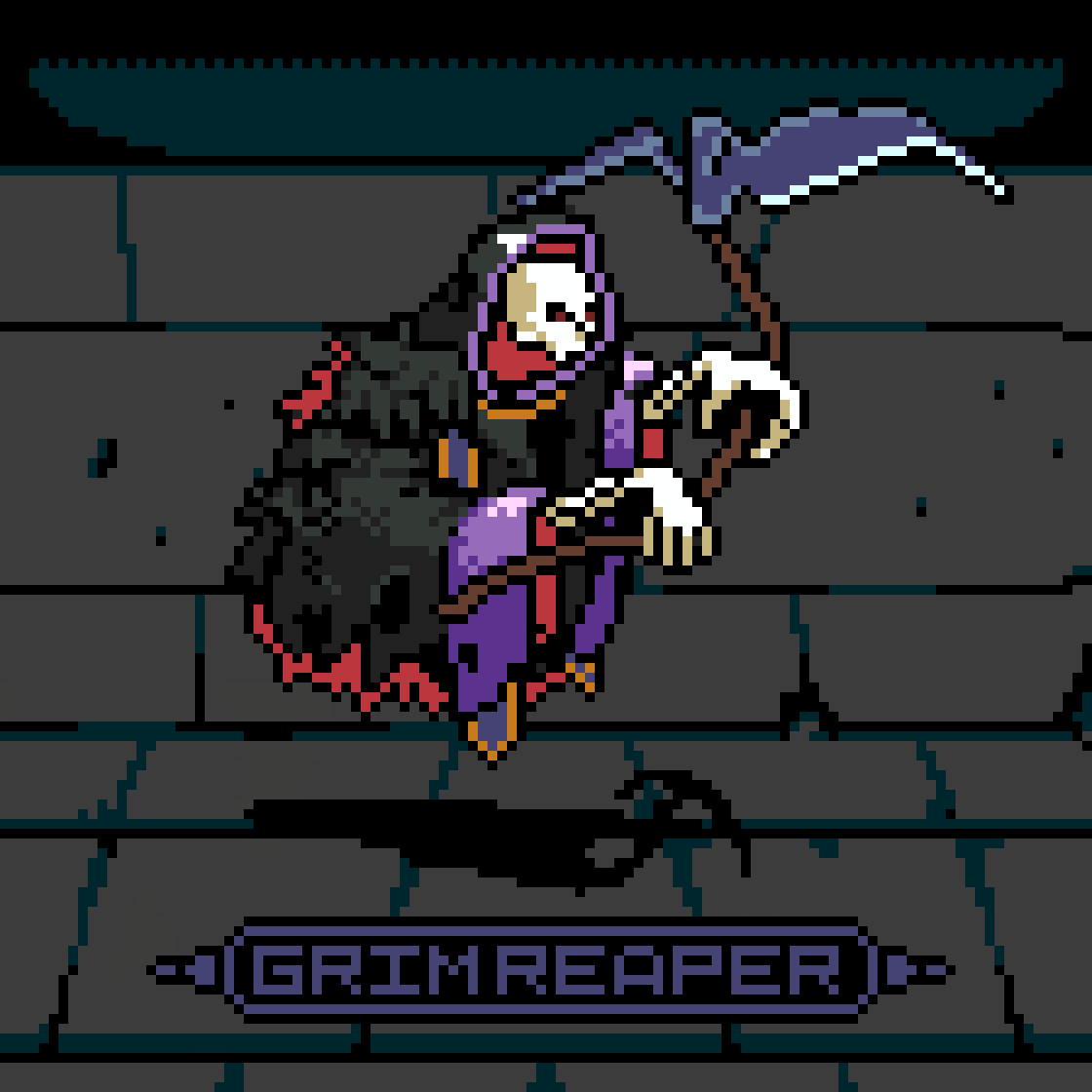 [ES/EN]Splinterlands Art Contest // Week 213// Grim Reaper
Posted using Splintertalk
---
---