[ES-EN]LUX VEGA AGAINST ALL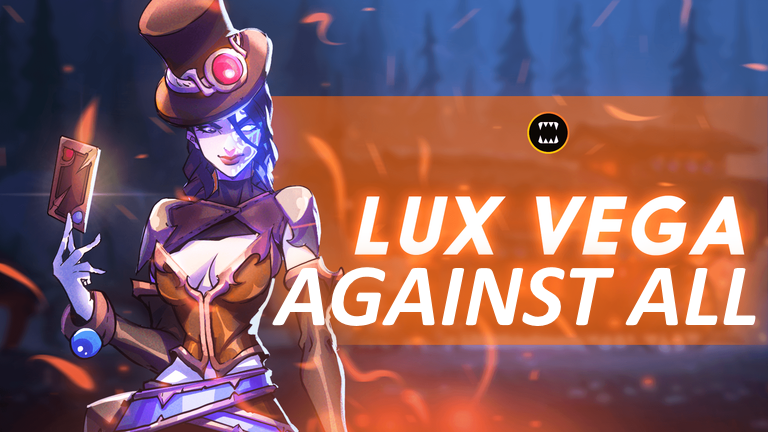 Lux Vega is the new summoner and she will be neutral which can change the balance of summoners quite a bit both in the meta and in the market but how good will she be compared to other summoners.
Lux Vega es la nueva invocador y sera neutral lo cual puede cambiar bastante el equilibrio de los invocadores tanto en el meta como en el mercado pero que tan bueno sera comparado con otros invocadores.
MANA COST/COSTO DE MANA

Source / Fuente
To begin the analysis we will see how good Lux's mana cost is, taking vanilla summoners as an initiative (without ability), being 2 mana except for dragon, which usually increases by allowing you to play with 3 elements.
Para empezar el analisis veremos que tan bueno es el coste de mana de Lux tomando como iniciativa los invocadores vainilla (sin habilidad) siendo 2 de mana a excepcion de dragon que suele aumentar por permitir jugar con 3 elementos.

Source / Fuente
While the average of each stat modifier is 1 mana on summoners with similar modifiers giving a reasonable value in its cost.
Mientras el promedio de cada modificador de estadisticas es de 1 mana en invocadores con modificadores similares dando un valor razonable en su costo.
LUX VEGA VS MONSTERS

Source / Fuente
Taking into account this calculation of 1 cost for each modifier, you can replace minions with similar costs and abilities, giving you the advantage of having a free position and not losing this advantage when the monster dies or in the same way use them together for more advantage.
Tomando en cuenta este calculo de 1 costo por cada modificador se puede reemplazar esbirros con costo y habilidades parecidas dandote la ventaja de tener una posicion libre y no se perdida esta ventaja al morir el montruo o de igual forma usarlo juntos para mas ventaja.
LUX VEGA VS DRAGON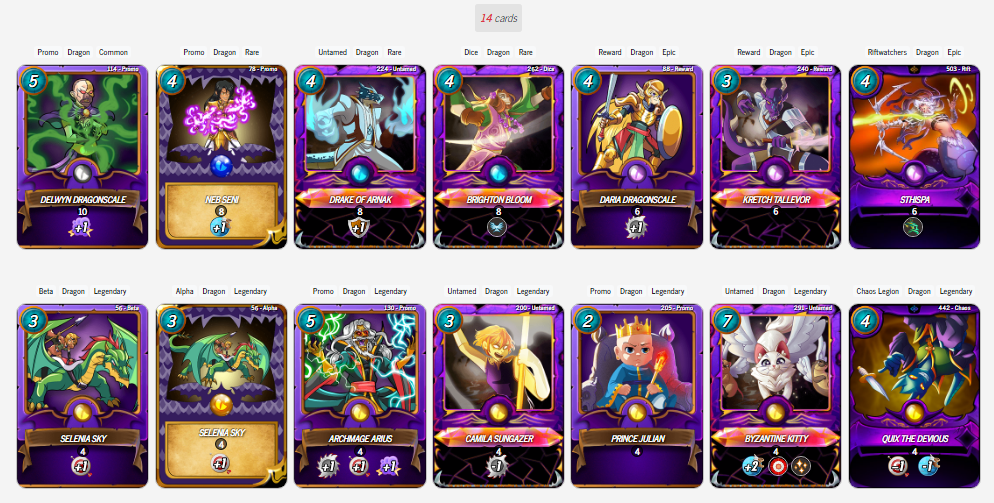 Source / Fuente
Against dragon Lux has a disadvantage that all other summoners of other elements have in not being able to use one more element to reinforce the team. but that compared to summoners with dragon Lux stat modifiers, it better reinforces the team by having 2 stat modifiers for 1 more mana in its majority.
Contra dragon Lux tiene una desventaja que tiene todos los demas invocadores de otros elementos el no poder usar un elemento mas para reforzar el equipo. pero que comparado conlosinvocadores con modificador de estadisticas de dragon Lux refuerza de mejor manera el equipo al contar con 2 modificadores de estadisticas por 1 mana mas en su mayoria.
FIRE/FUEGO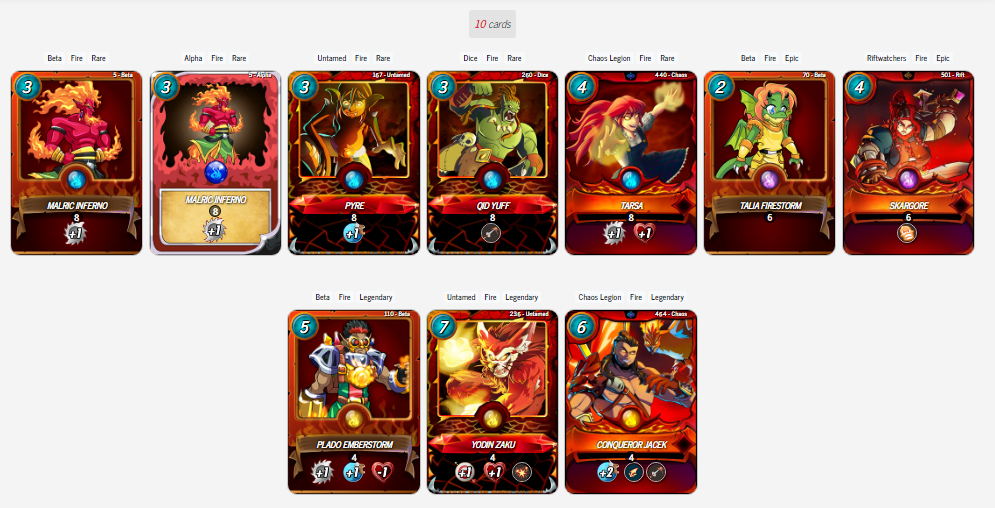 Source / Fuente
Against fire, it has a rare advantage with these summoners, which is to give armor which would allow you to protect your team while the increase in speed allows you to attack faster, fire being a very aggressive element, especially with melee damage equipment.
Contra fuego cuenta con una ventaja rara con estos invocadores que es dar armadura lo cual te permitiria proteger a tu equipo mientras el aumento de velocidad te permite atacar mas rapido siendo fuego una elemento muy agresivo en especial con equipo de daño cuerpo a cuerpo.
WATER/AGUA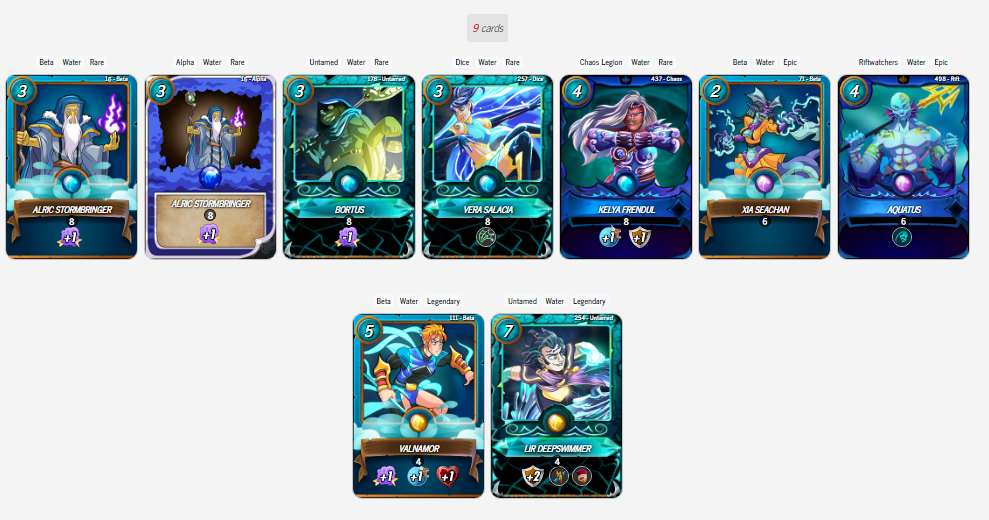 Source / Fuente
Against water it looks somewhat peculiar, it is the element with the most similar summoner Lux but with fewer summoners to compare it with when focusing on other modifiers or abilities against Kelya for 1 mana plus you gain a life increase so to choose between these the ones that they may opt for Lux.
Contra agua se ve algo peculiar es el elemento con el invocador mas parecido Lux pero con menos invocadores con los cual compararle al enfocarse en otros modificadores o habilidades contra Kelya por 1 mana mas ganas un aumento de vida por lo cual a elegir entre estos los que puedan se decantaran por Lux.
EARTH/TIERRA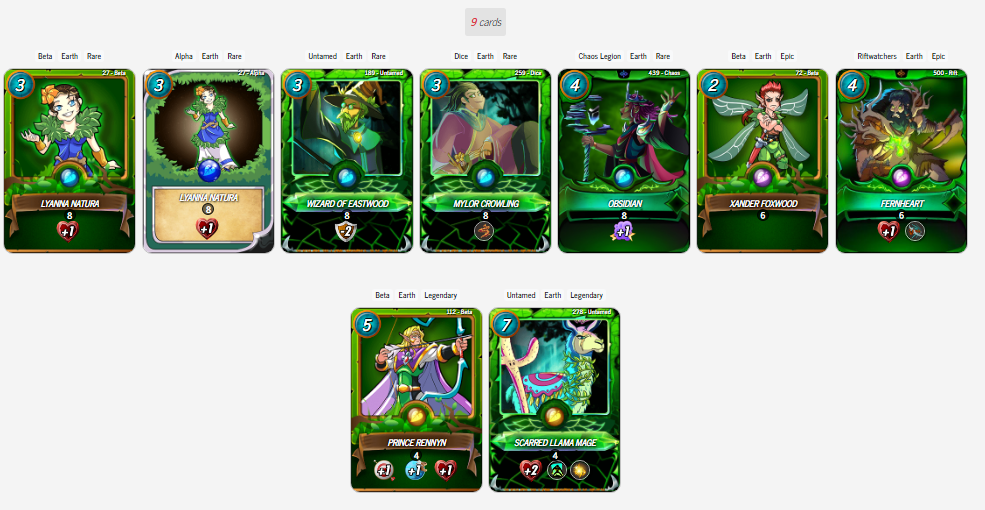 Source / Fuente
Against Earth that has some of the best magic damage monsters it can be difficult to trade the magic buff or some more beneficial ability in exchange for protection.
Contra Tierra que tiene de los mejores montruos con daño magico puede ser dificil cambiar el buff magico o alguna habilidad mas beneficiosa a cambio de proteccion.
LIFE/VIDA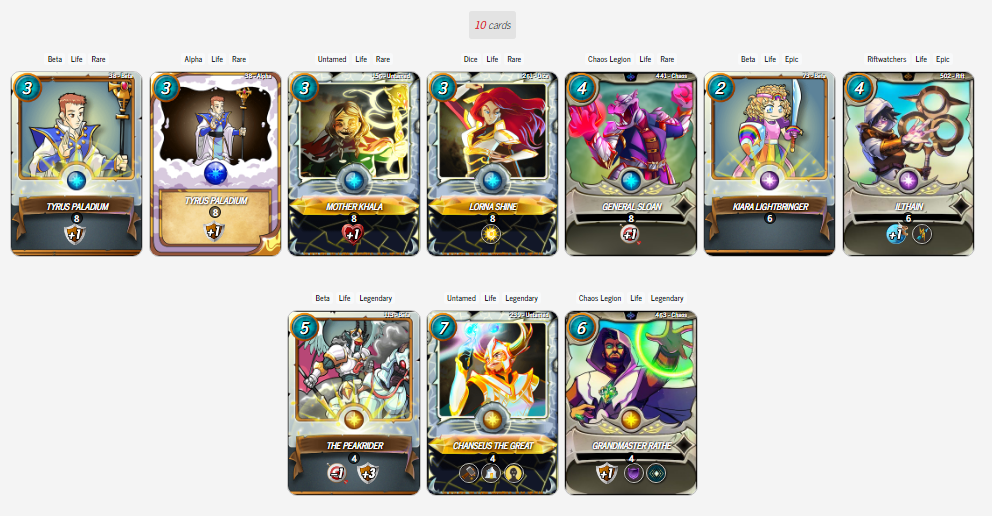 Source / Fuente
Contra Vida Lux can give relatively slow but high damage minions greater protection and allow themselves to attack before taking damage and not condition to reactive summoners..
Contra Vida Lux can give relatively slow but high damage minions greater protection and allow themselves to attack before taking damage and not condition to reactive summoners.
DEATH/MUERTE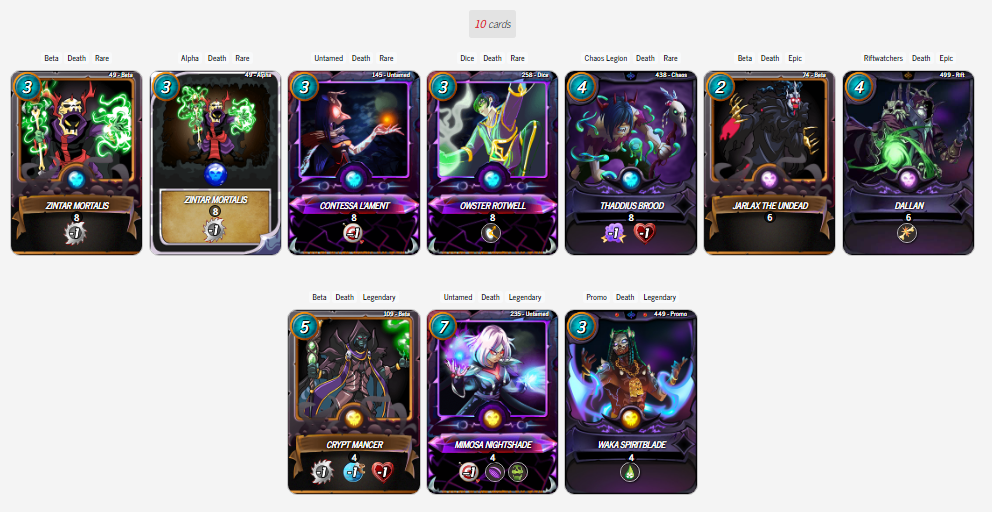 Source / Fuente
Against Death something interesting happens most of their summoners focus on weakening the enemy team making them reactive summoners that can be ineffective if the enemy team is anticipating them.
Contra Muerte ocurre algo interesante la mayoria de sus invocadores se centran en debilitar al equipo enemigo haciendolos invocadores reactivos que puede ser poco efectivos si el equipo enemigo esta anticipandolos.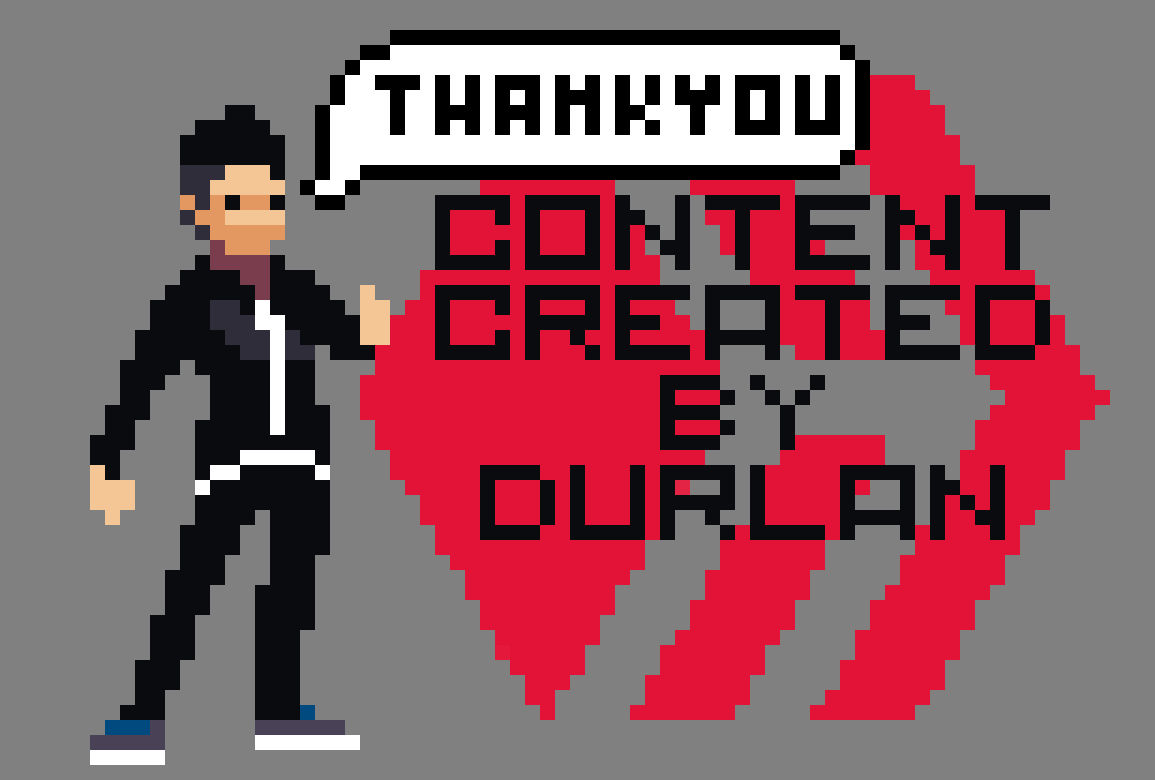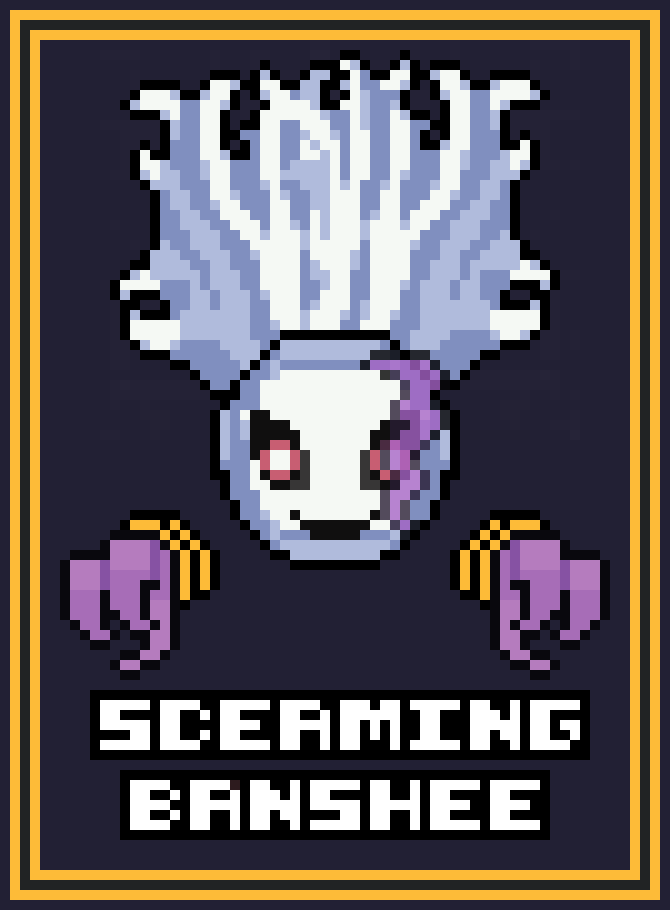 [ES/EN]Splinterlands Art Contest // Week 214// Screaming Banshee
Posted using Splintertalk
---
---