[ES/EN] MY SEASON 118 REWARDS: 75K SPS RENTED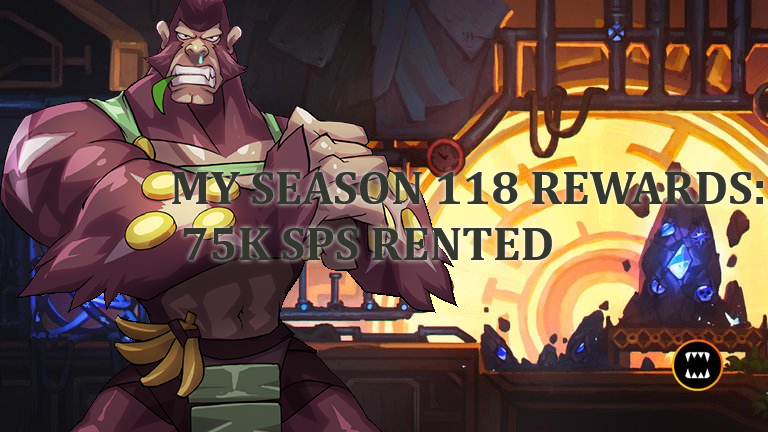 Hello friends, in season 118 I continued to increase my amount of rented SPS and my desire to move up the league and on this occasion the comparison had the change of end of season Chests Gold for Diamond.
Hola amigos en la temporada 118 seguí aumentando mi cantidad de SPS rentados y mis ganas de subir en la liga y en esta ocasión la comparación tuve el cambio de Cofres de final de temporada Gold por Diamond.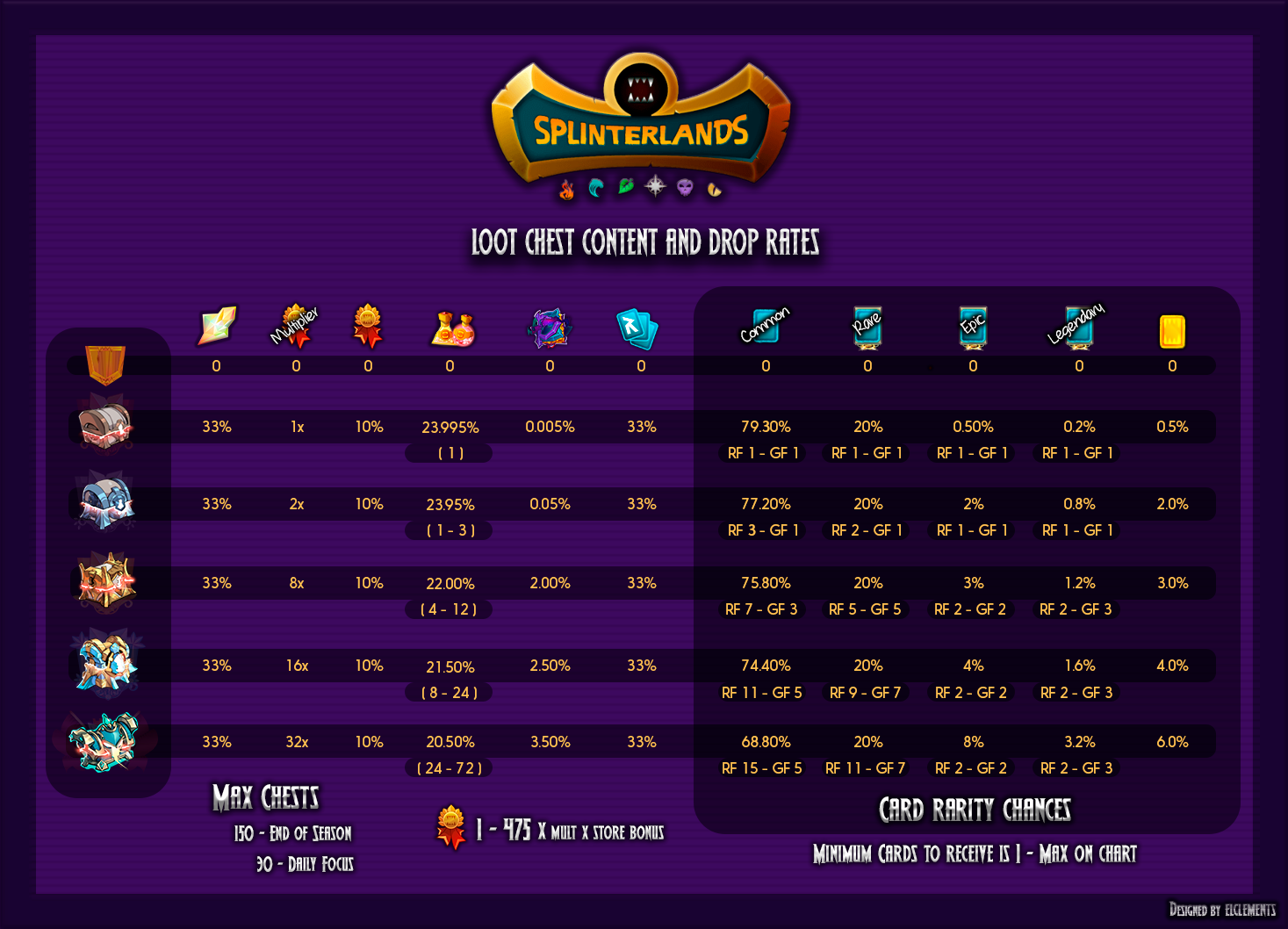 With this change, the comparison changed the number of chests, the percentage of reward probability and the multiplier quite a bit.
Con este cambio la comparación cambio bastante el número de cofres, el porcentaje de probabilidad de recompensa y el multiplicador.

In this season 118 increase the rented SPS Between 75K SPS up to 100K SPS averaging about 75-90 SPS throughout the entire season an increase and spending 25% more on comparison to season 117
En esta temporada 118 aumente los SPS rentados Entre 75K SPS hasta el 100K SPS promediando unos 75-90 SPS entre toda la temporada un aumento y gasto de 25% más en comparación a la temporada 117
Eos Chests 117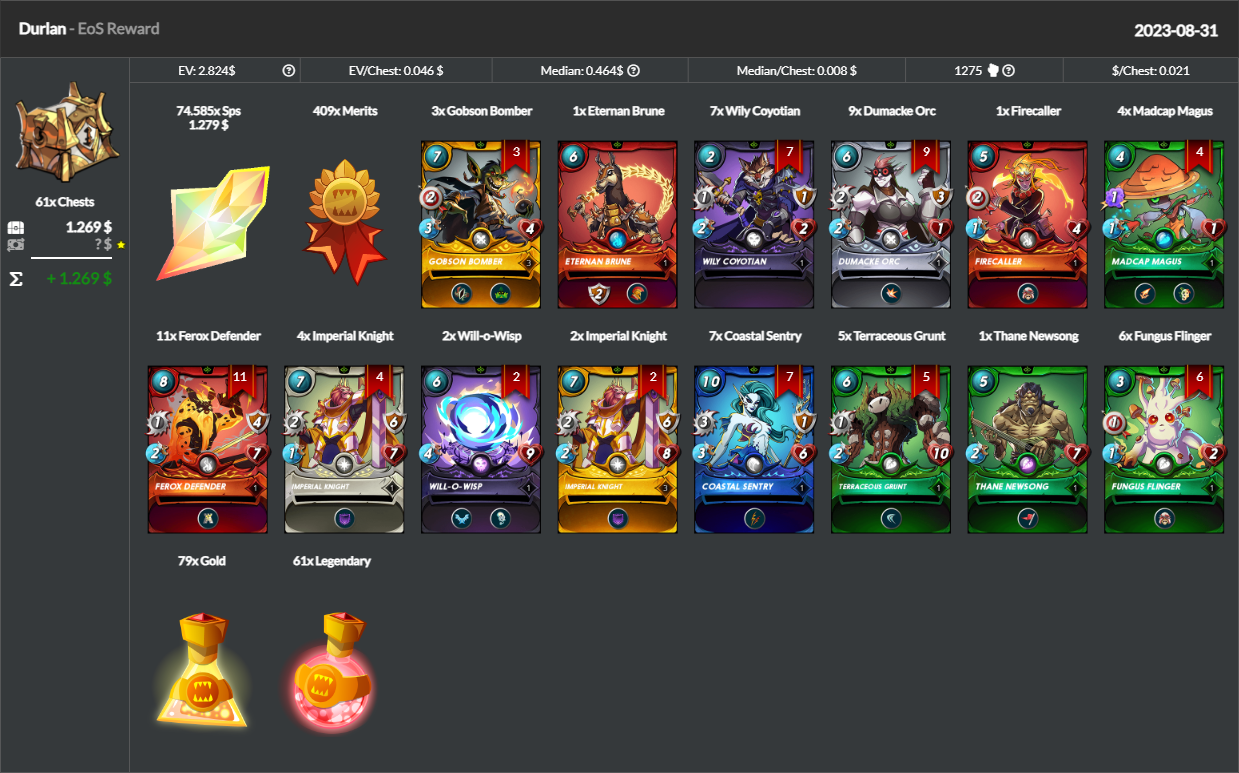 Eos Chests 118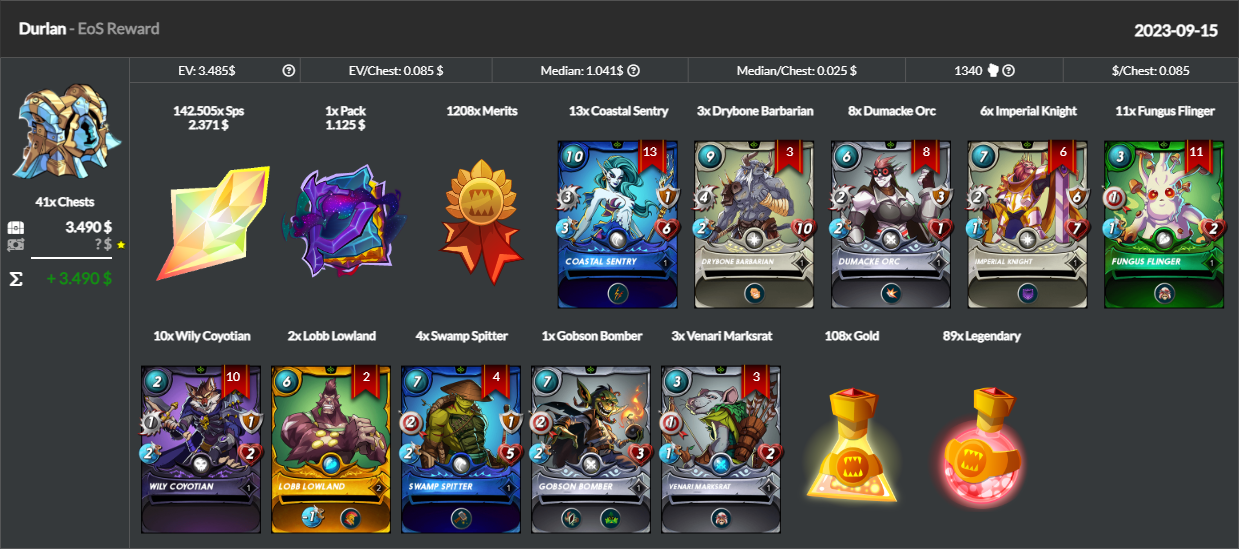 At this end of the season I didn't get as many cards as the previous one but I did get 1 CL Pack, double SPS, triple Merits and over 25 potions more than the season 117.
En este fin de temporada no conseguí tantas tarjetas como en la anterior pero si conseguí 1 Pack CL, el doble de SPS, triplique de Merits y sobre 25 pociones mas kue la temporada 117.
Season Chests 117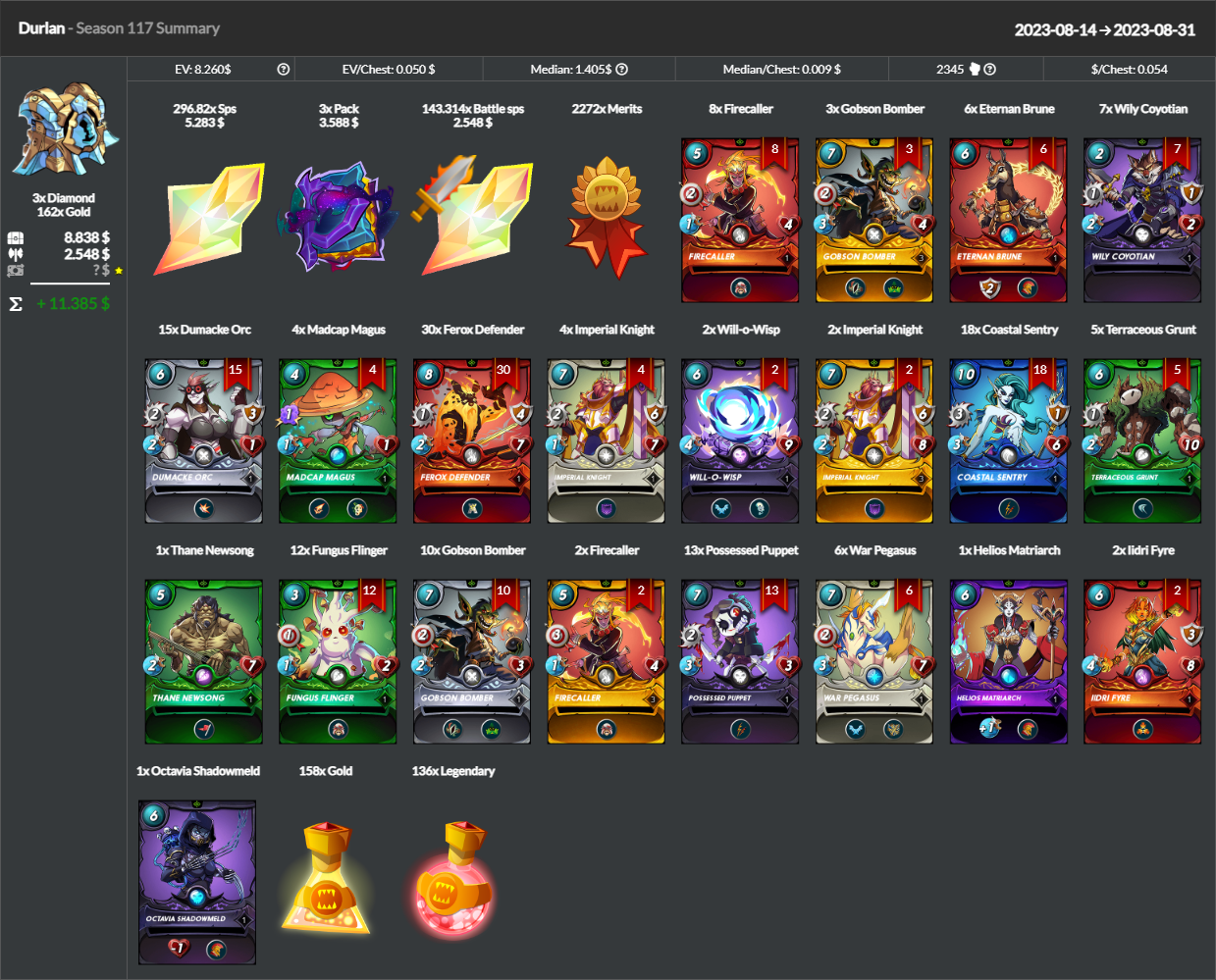 Season Chests 118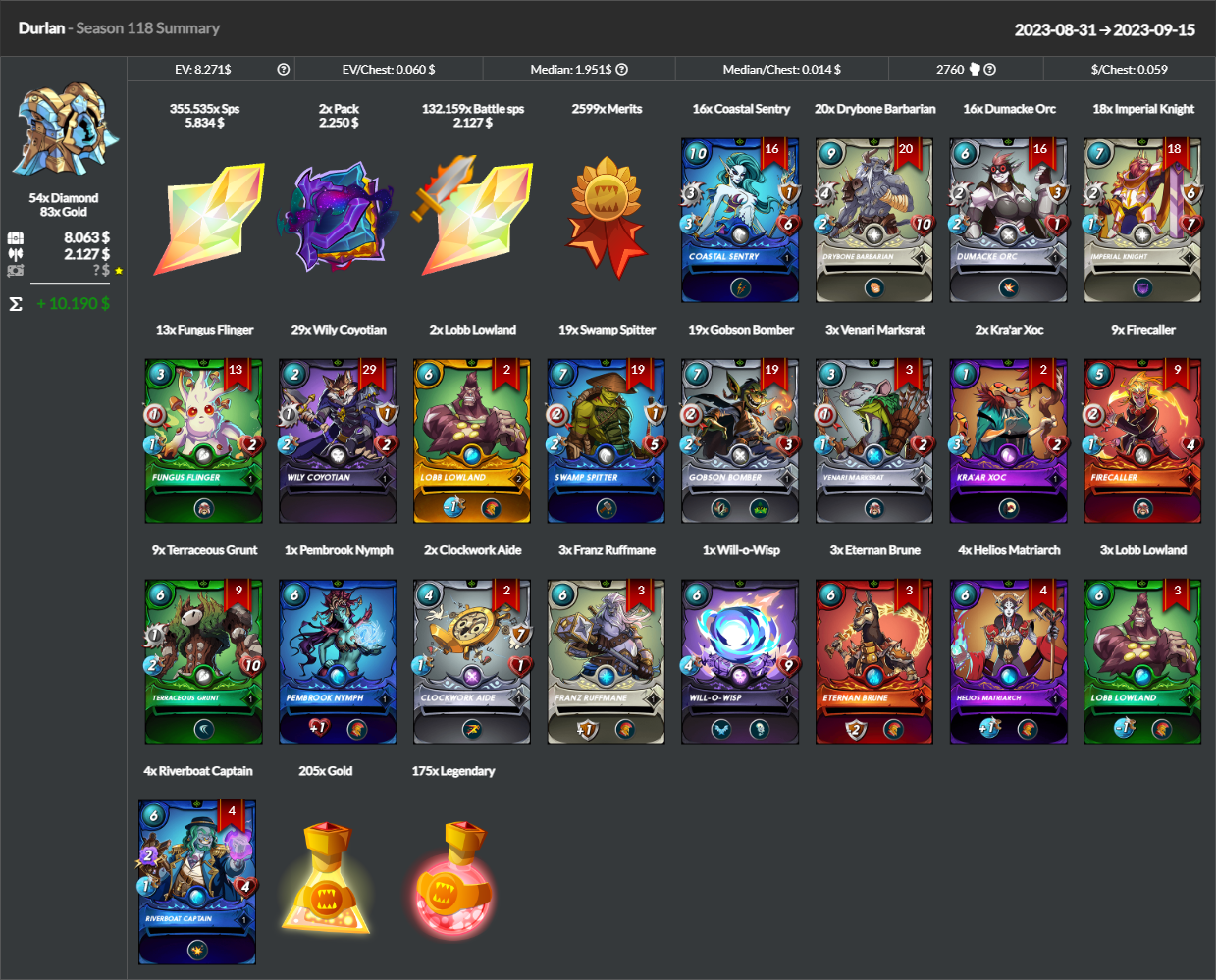 In the season the differences were not so great because the league where I usually stay is still the GOLD leagues and it is usually the Focus chests that are activated
En la temporada no fue tan grande las diferencias porque la liga donde me suelo mantener sigue siendo las ligas ORO y suelen ser los cofres Focus los que se activan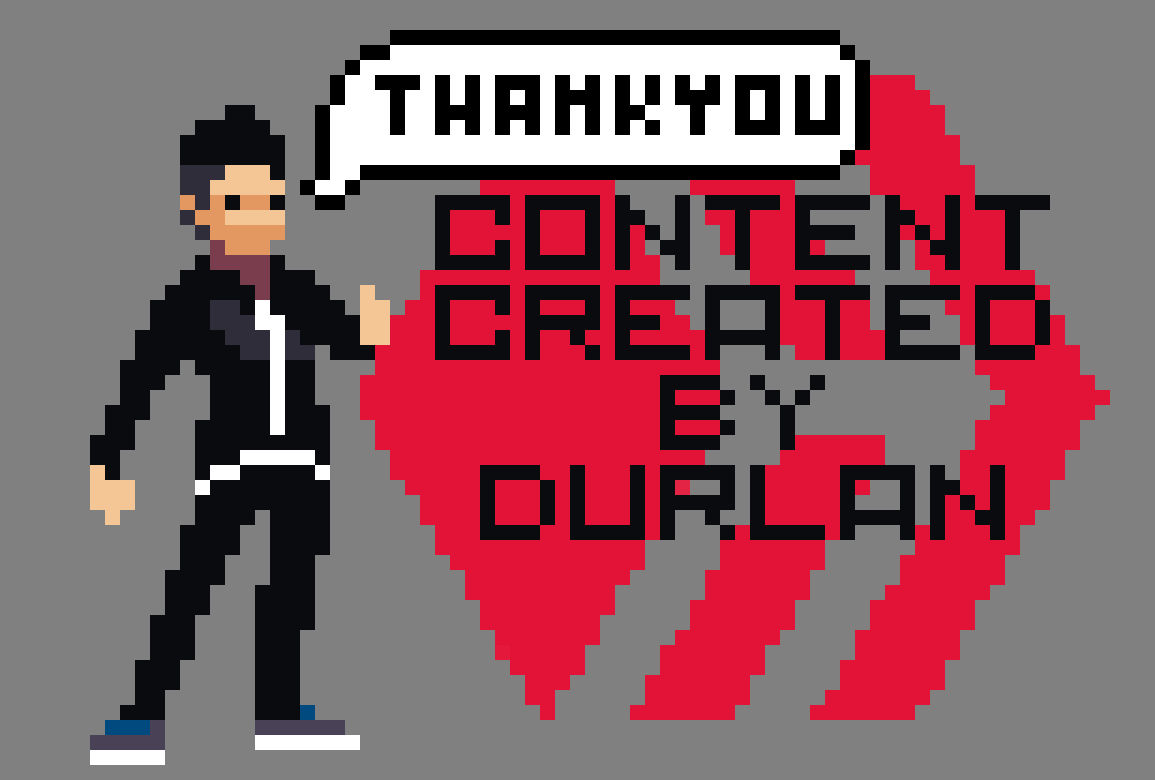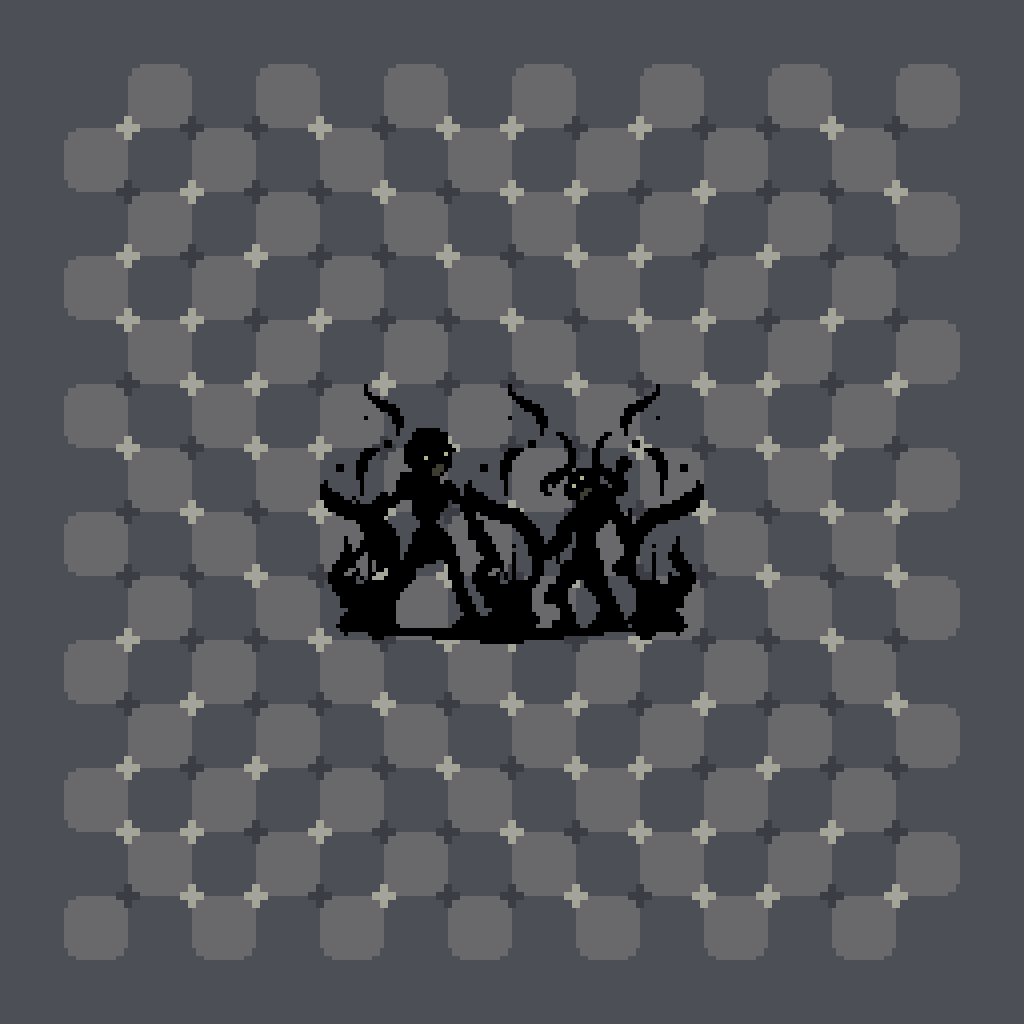 [ES/EN] Splinterlands Art Contest // Week 258// Shadowy Presence
Posted using Splintertalk
---
---