[ES/EN] SEA WRECK HAS APPEARED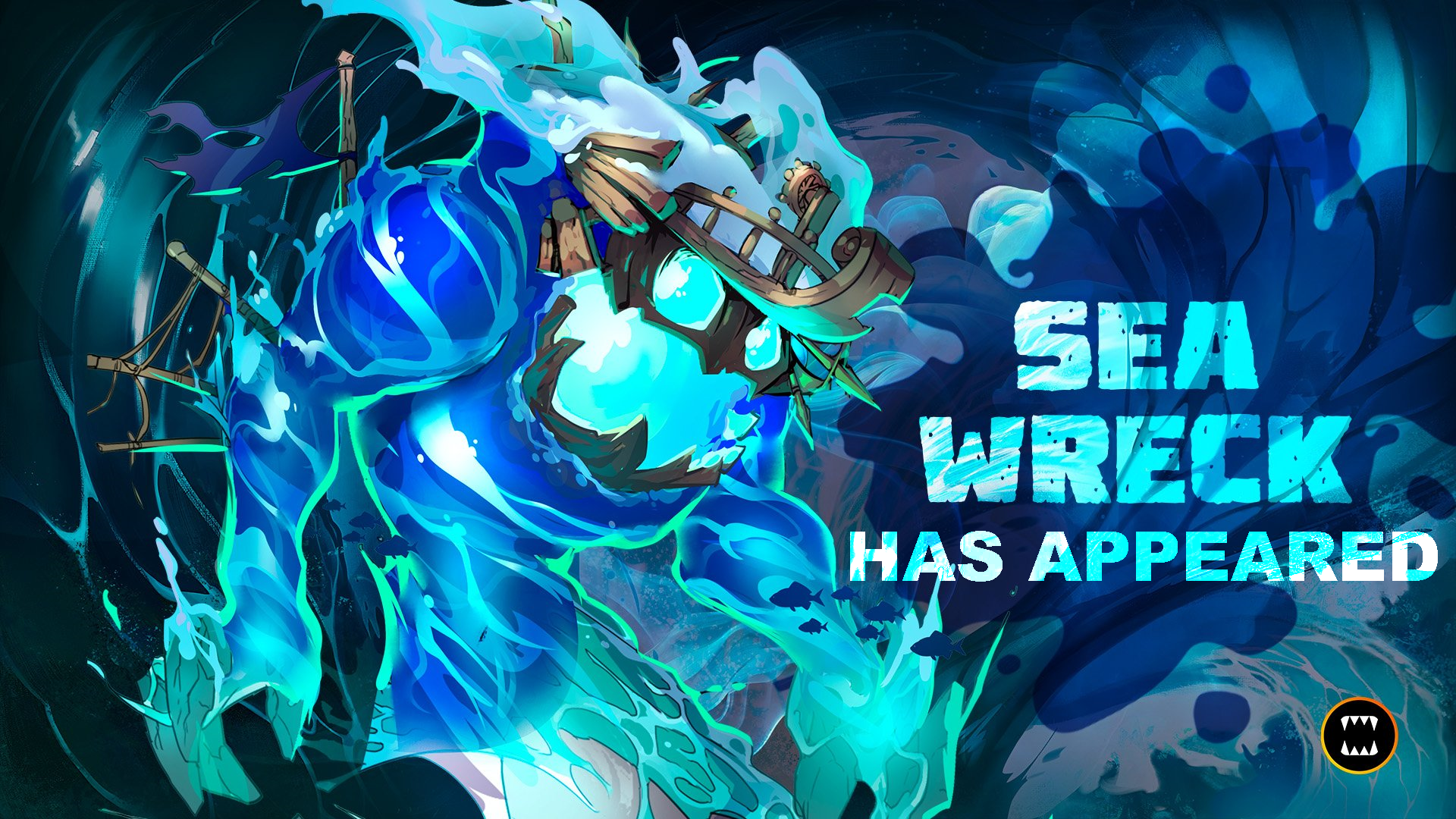 Sea Wreck is the new airdrop card from Riftwatchers a Giant cards that cost 10 or more mana of the melee attack water element with up to 5 abilities at their max level:
Sea Wreck es la nueva carta de lanzamiento aéreo de Riftwatchers, una carta Gigante que cuesta 10 o más maná del elemento agua de ataque cuerpo a cuerpo con hasta 5 habilidades en su nivel máximo:


BLOODLUST
Every time it defeats an opponent, it gets +1 to all stats.
Cada vez que derrota a un oponente, obtiene +1 en todas las estadísticas.
It is a very good ability for cards with a lot of health due to its possibility of survival, being able to attack several times and that it comes in handy on a high-cost card.
Es una muy buena habilidad para cartas con mucha salud por su posibilidad de supervivencia, pudiendo atacar varias veces y que viene muy bien en una carta de alto coste.

RETURN FIRE
When hit with a Ranged attack, Monsters with Return Fire will return reduced damage back to their attacker.
Cuando son golpeados con un ataque a distancia, los monstruos con fuego de respuesta devolverán el daño reducido a su atacante.
A very good ability for cards destined for the #1 position against various items that rely on sets with ranged attack support to wear down the enemy.
Una muy buena habilidad para cartas destinadas a la posición número 1 contra varios elementos que dependen de conjuntos con apoyo de ataque a distancia para desgastar al enemigo.

MAGIC REFLECT
When hit with Magic damage, does reduced Magic damage back to the attacker.
Cuando se le golpea con daño mágico, el daño mágico reducido se devuelve al atacante.
Another good ability to weaken enemies with magic damage.
Otra buena habilidad para debilitar a los enemigos con daño mágico.

HEAL
Restores a portion of the Monster's health each round.
Restaura una parte de la salud del Monstruo en cada ronda.
A good ability for a tank to resist and that improves with the combination of the previous abilities.
Una buena habilidad para que un tanque resista y que mejora con la combinación de las habilidades anteriores.

AMPLIFY
Increases Magic Reflect, Return Fire, and Thorns damage to all enemy monsters by 1.
Aumenta en 1 el daño de reflejo mágico, fuego de retorno y espinas a todos los monstruos enemigos.
To boost the Return Fire and Magic Reflect abilities that Sea Wreck already has but would also help the other cards on your team with these abilities or in battles with rules like: ** Briar Patch**, Counterspell, or Fire & Regret
Para potenciar las habilidades de Return Fire y Magic Reflect que ya tiene Sea Wreck pero que también ayudaría a las demás tarjetas de su equipo con estas habilidades o en batallas con reglas como: Briar Patch, Counterspell, o Fire & Regret
LEAGUES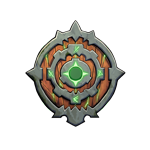 NOVICE/BRONCE
At most level 1 allows you to use Return Fire a skill rarely seen in bronze and that creates a problem for many enemies by depending on base damage and with few skills to target targets in another position
Como máximo nivel 1 permite usar Return Fire habilidad poco vista en bronce y que crea Problema a muchos enemigos al depender del daño base y con pocas habilidades para apuntar a objetivos en otra posición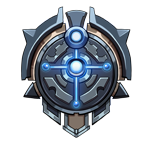 SILVER
At most level 2 it allows you to use Magic Reflect something very similar to Return Fire but being more vulnerable because it can go through its armor, but in a league where cards that attack the rear are more frequent.
Como máximo nivel 2 permite usar Magic Reflect algo muy parecido con Return Fire pero siendo mas vulnerable por poder atravesar su armadura, pero en una liga donde las tarjetas que atacan la retaguardia son más frecuentes.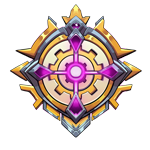 GOLD
At most level 3 allows you to use Heal which allows you to resist more in battle which allows you to counterattack enemies with magic and range damage in a league where abilities to reduce enemy damage.
Como máximo nivel 3 permite usar Heal que permite resistir mas tiene en la batalla lo cual permite hacer más contraataque a los enemigos con daño mágico y de rango en una liga donde las habilidades para reducir los daños enemigo.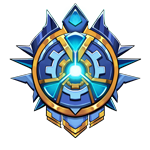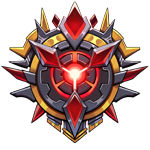 DIAMOND/CHAMPION
Up to maximum level it allows to use amplify but in this league they compete with other cards with more useful combinations where this ability can be used from another card.
Hasta máximo nivel permite usar Amplify pero en esta liga compiten con otras tarjetas con más combinaciones útiles donde esta habilidad se puede usar desde otra tarjeta.
BLOODLUST
Bloodlust is one of the rarest abilities due to its possibility of breaking battles, which is why it is applied to very special cards and here is a comparison with the other cards with this ability outside of Gladiator
Bloodlust es una de las habilidades más raras debido a su posibilidad de romper batallas, por lo que se aplica a cartas muy especiales y aquí una comparación con las otras cartas con esta habilidad fuera de Gladiator

GRUM FLAMEBLADE
One of the most closely matched comparisons will be with Grum which shares similar mana cost, stats and attack type, but where Grum is designed to resist magic attacks as long as Sea Wreck it is designed to respond to enemy attacks of two types.
Una de las comparaciones más cercanas será con Grum, que comparte costos de maná, estadísticas y tipos de ataque similares, pero donde Grum está diseñado para resistir ataques mágicos siempre que Sea Wreck sea Diseñado para responder a ataques enemigos de dos tipos.

JARED SCAR
Another card, but designed offensively because of its True Strive and Piercing
Otra carta, pero diseñada de manera ofensiva debido a su True Strive y Piercing

USUT
Designed to be on the second lane and grow while another card takes care of taking damage in the first position.
Diseñado para estar en el segundo linea y crecer mientras otra carta se encarga de sufrir daño en la primera posición.
TANKS

BAAKJIRA
Using as a damage sponge due to its high health, its healing and that it can be replaced with Sea Wreck in battle where you are not sure of the enemy's strategy or where elements with better magic damage cards are not allowed.
Utilizada como esponja de daño debido a su alta salud, su curación y que puede ser reemplazado por Sea Wreck en batallas donde no estás seguro de la estrategia del enemigo o donde no se permiten elementos con mejores cartas de daño mágico.

DJINN OSHANNUS
Another tank designed for enemies with magic damage or high damage from its Forcefield but still very specific.
Otro tanque diseñando para enemigos con daño mágico o con daño alto por su Forcefield pero igual muy específico.

DIEMONSHARK
A tank for offensive strategy where due to its high speed and abilities it allows it to cause a lot of damage.
Un tanque para estrategia ofensiva donde por su alta velocidad y habilidades le permite causar mucho daño.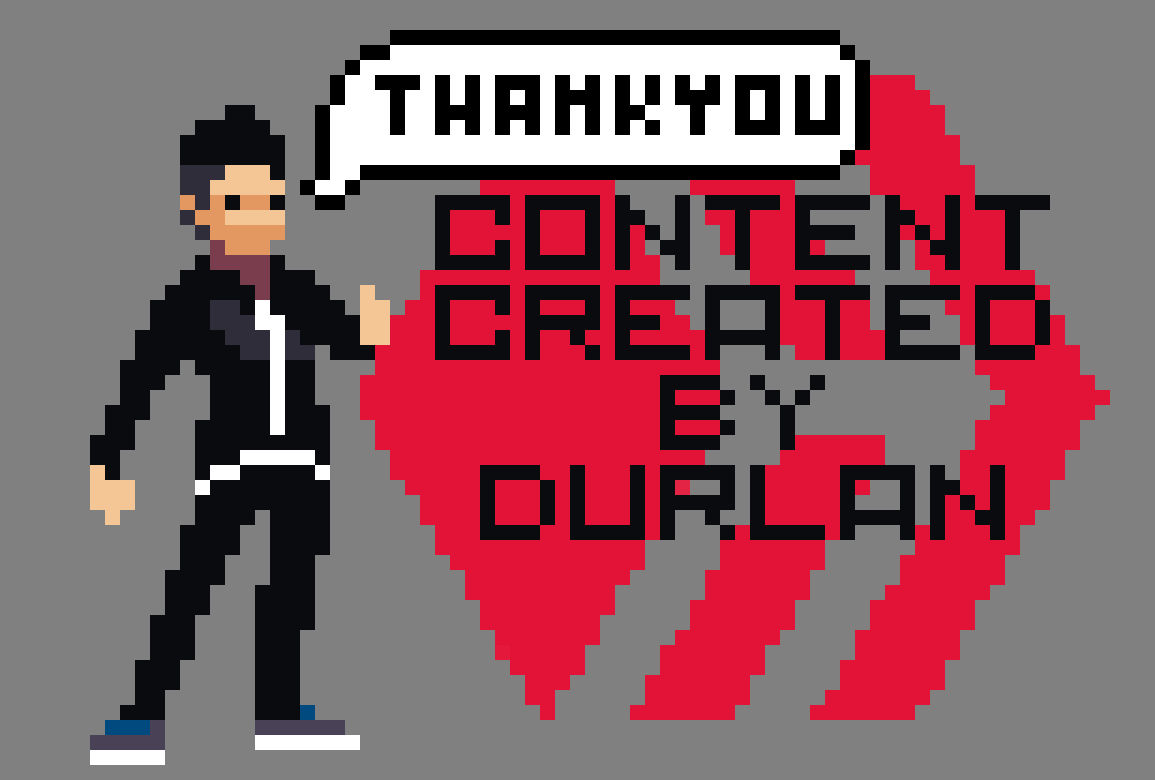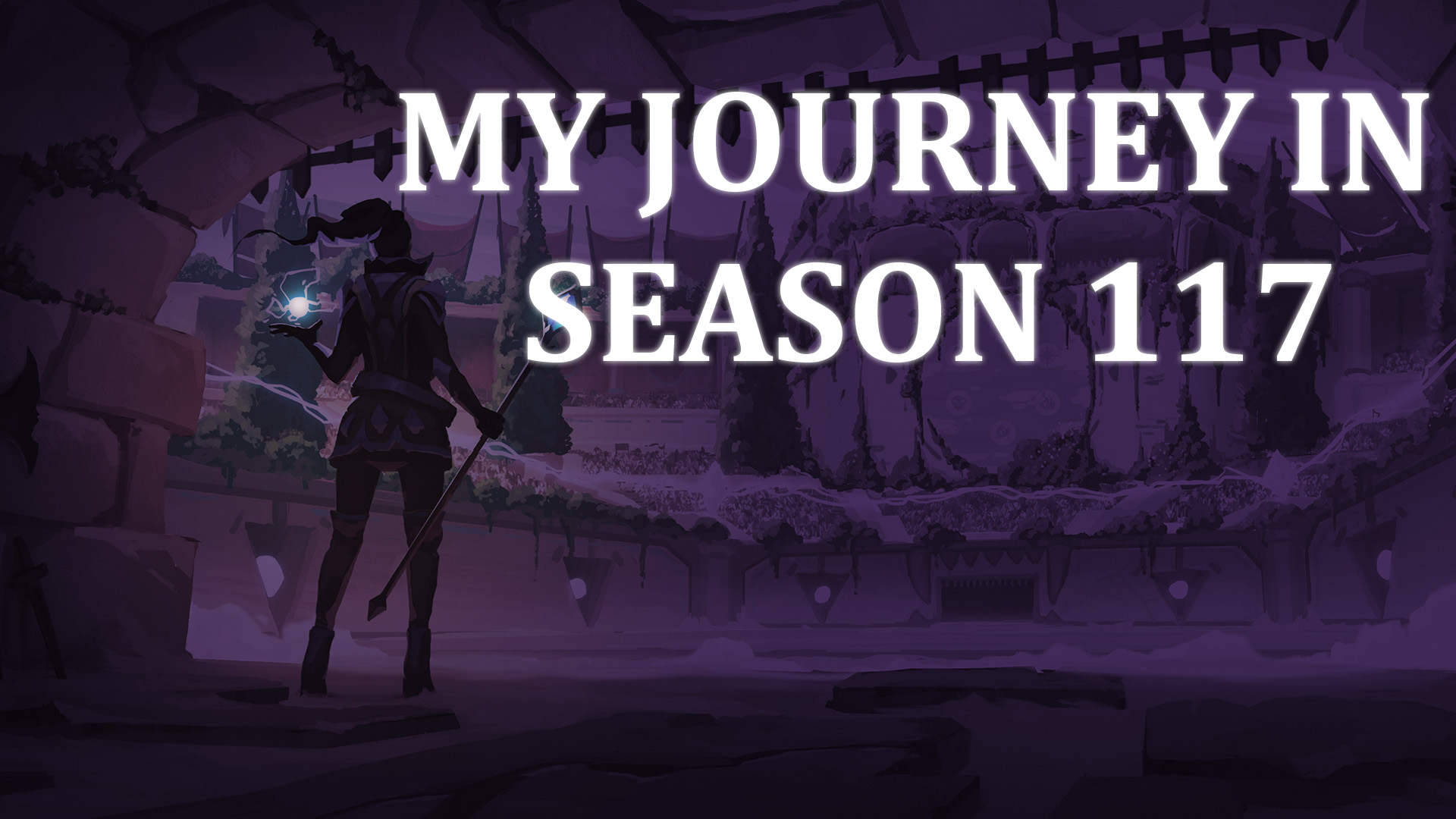 [ES/EN] MY JOURNEY IN SEASON 117
Posted using Splintertalk
---
---