Splinterlands Art Contest // Week 187// Shieldbearer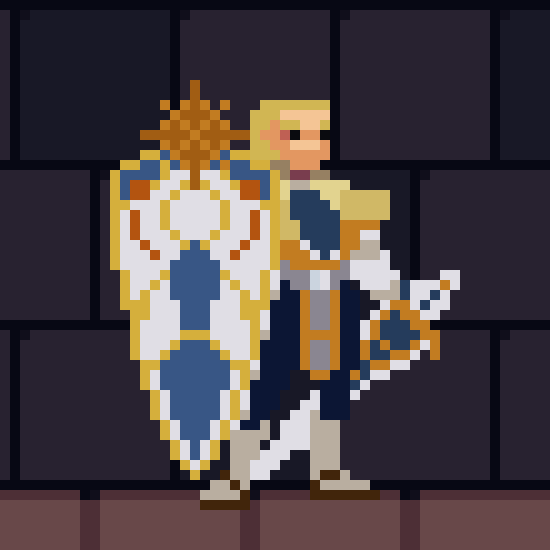 Hello friends, this is my entry to Splinterlands Art Contest 187 this week with Shieldbearer because thinking about the taunts ability I imagined how I would draw the attention of the monsters with this ability and it occurred to me that Shieldbearer would hit his shield to annoy them.
Hola amigos esta es mi entrada a Splinterlands Art Contest 187 de esta semana con Shieldbearer porque pensando en la habilidad taunts me imagine como llamaria la atencion a los montruos con esta habilidad y se me ocurrio que Shieldbearer golpearia su escudo para molestarlos.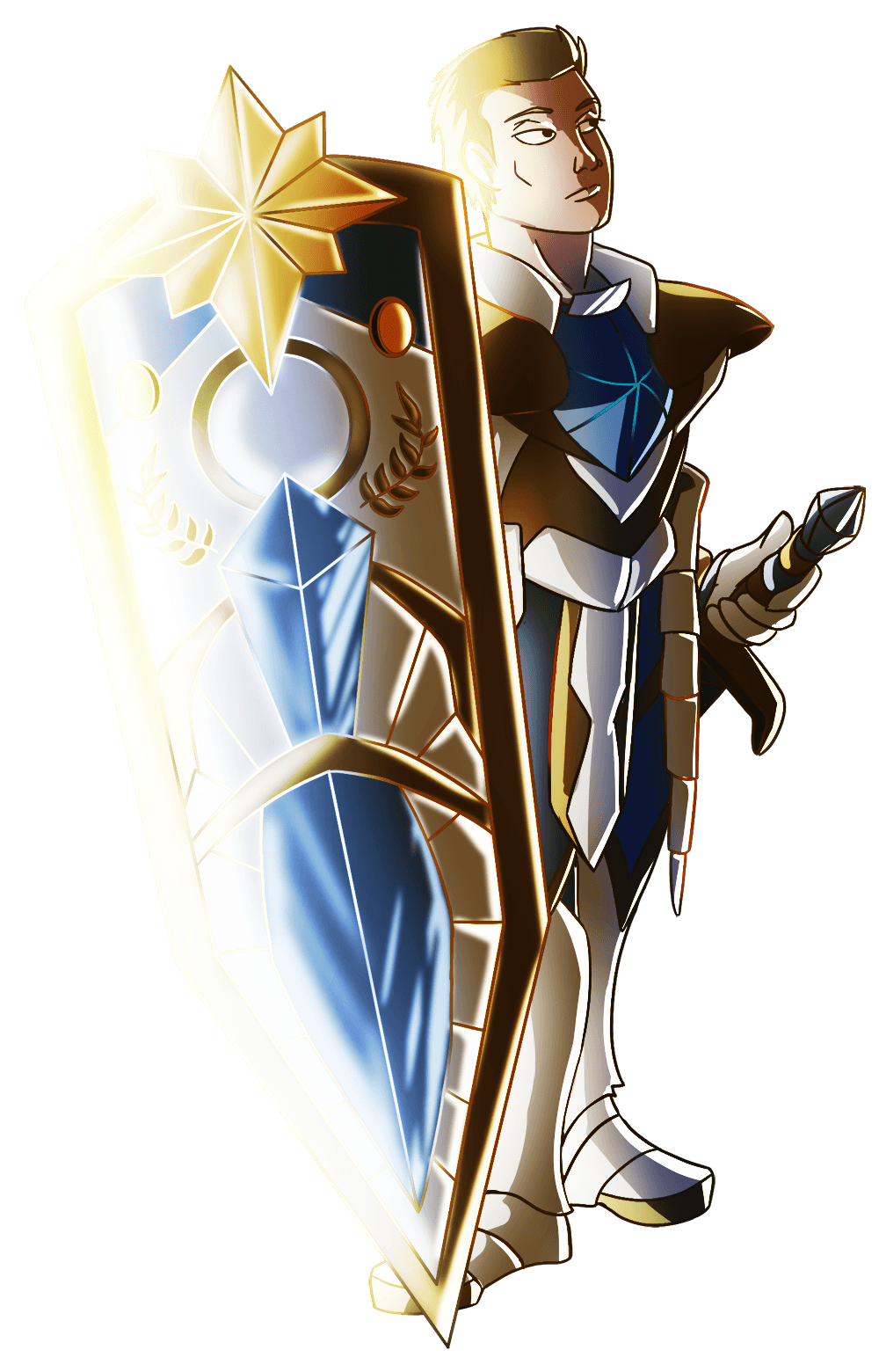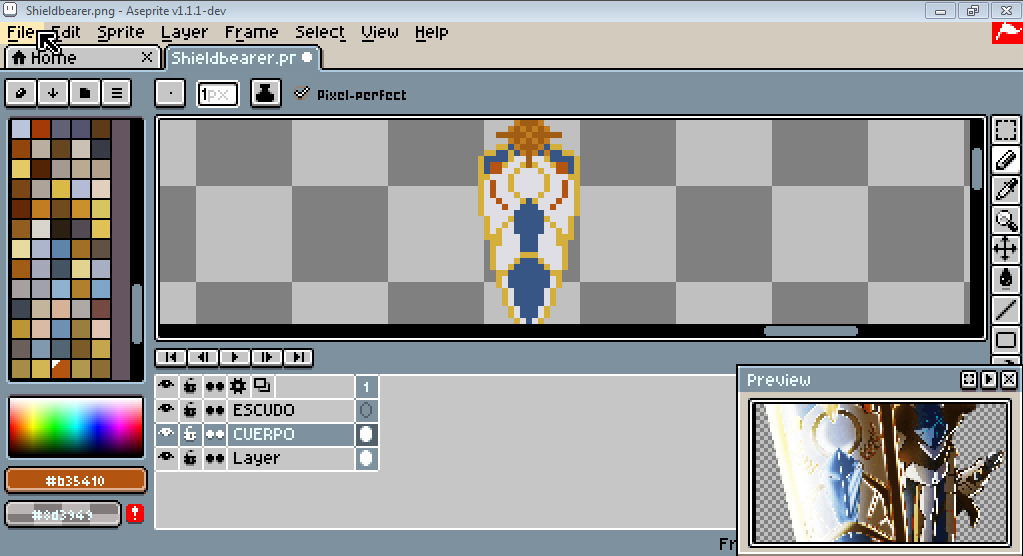 I started creating the shield because in the original you can't see that part of the body and it saved me from designing it (it took longer than I thought because when using white in the design with the other colors it created an optical effect that made the white look yellow at the end I used that grey).
Empece creando el escudo porque en el original no se ve esa parte del cuerpo y me ahorraba diseñarlo(tarde mas de lo que pense porque al usar blanco en el diseño con los demas colores creaba un efecto opticos que hacia parece el blanco amarillo al final use ese gris).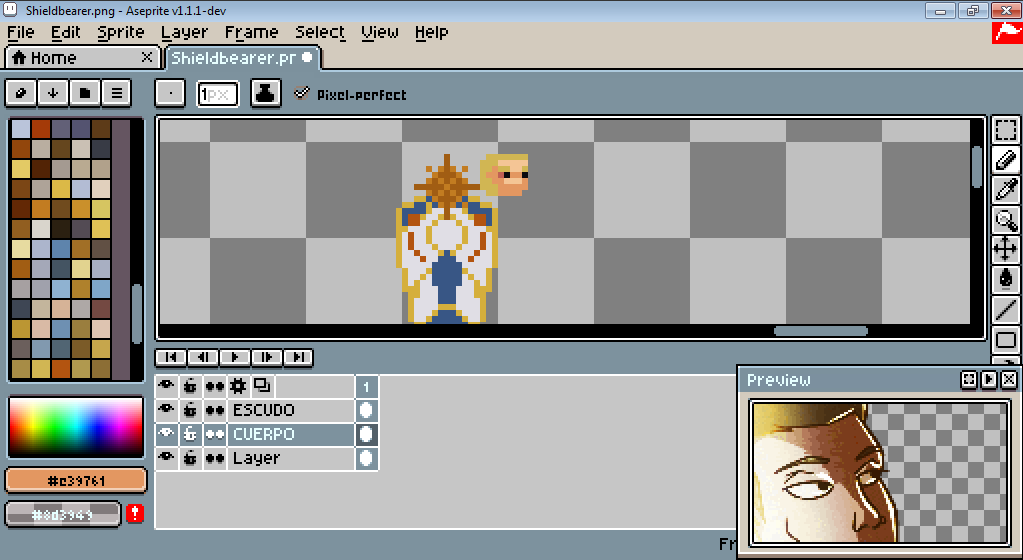 Calculating the height I started with the head.
Calculando la altura empece la con la cabeza.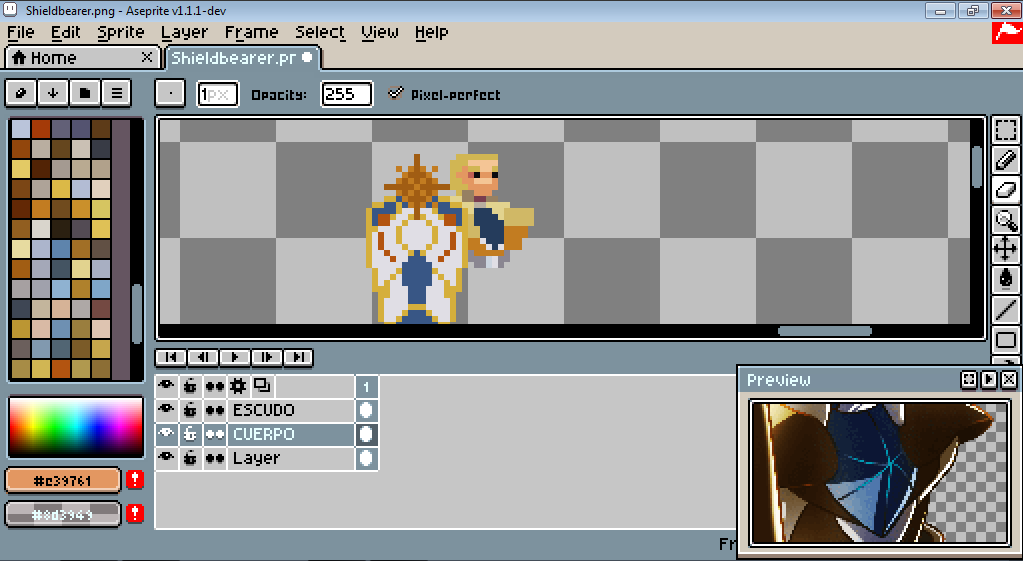 The body design I had to simplify a lot by sharing many colors with the shield.
El diseño del cuerpo lo tuve que simplificar mucho al compartir muchos colores con el escudo.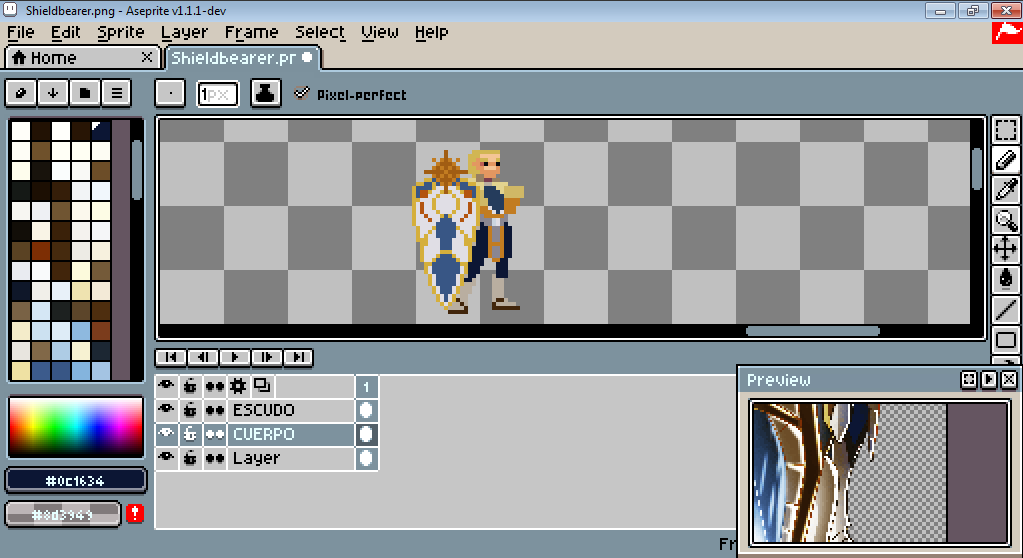 Fast leg design or so it seemed compared to what the shield took.
Diseño rapido de las piernas o eso parecio en comparacion a lo que tomo el escudo.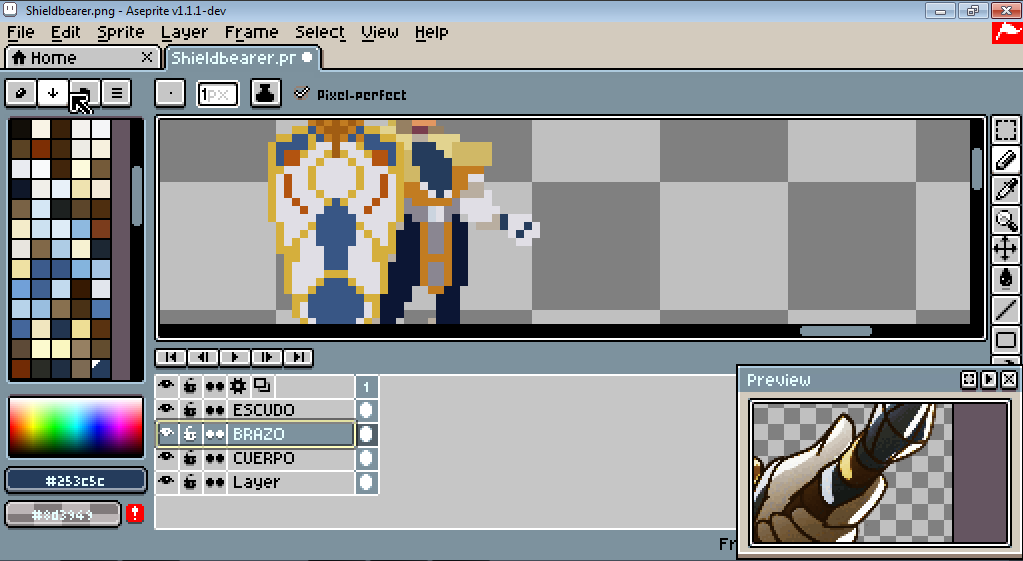 Separate arm design to avoid confusion when designing the sword.
Diseño del brazo por separado para evitar confusion al diseñar la espada.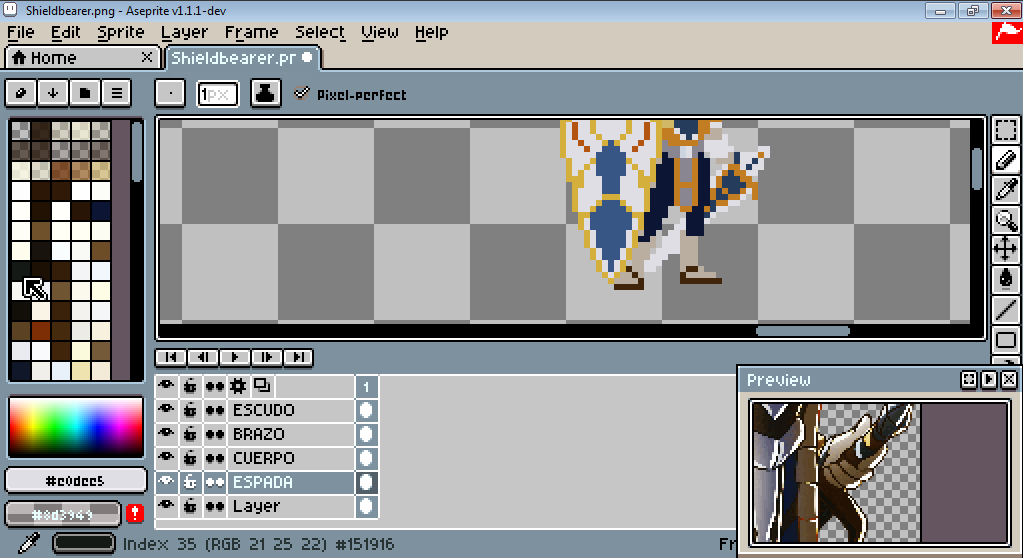 Sword design left me wanting to animate more things that I had in my imagination.

Diseño de la espada quede con ganas de animar mas cosas qe tenia en la imaginacion.

The animation was simple just moving the position of the shield higher and lower than the initial position.
La animacion fue sencilla solo mover la posicion del escudo mas arriba y abajo de la posicion inicial.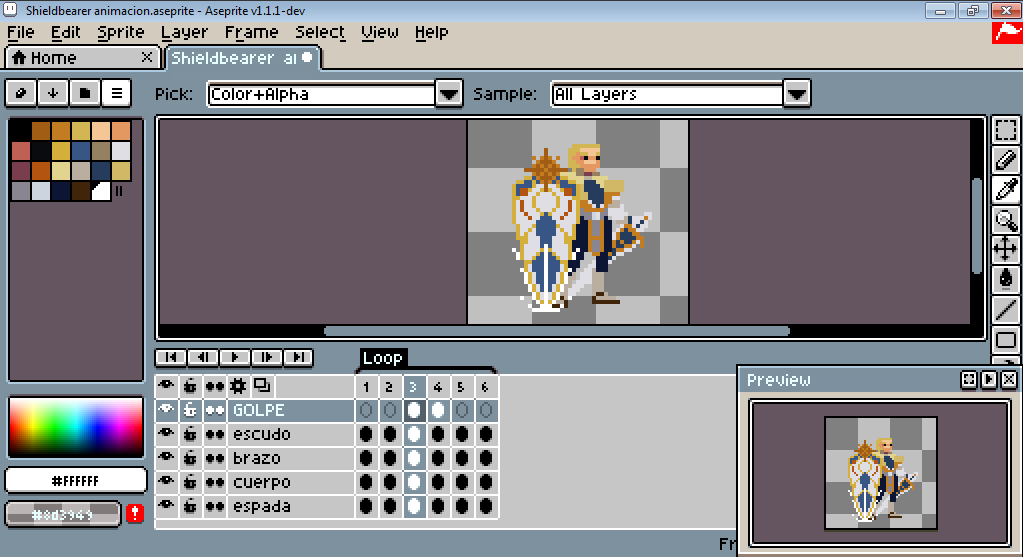 Effect of hit and sparks to give it more details when drawing the attention of enemies.
Efecto de golpe y chispas para darle mas detalles al llamar la atencion de los enemigos.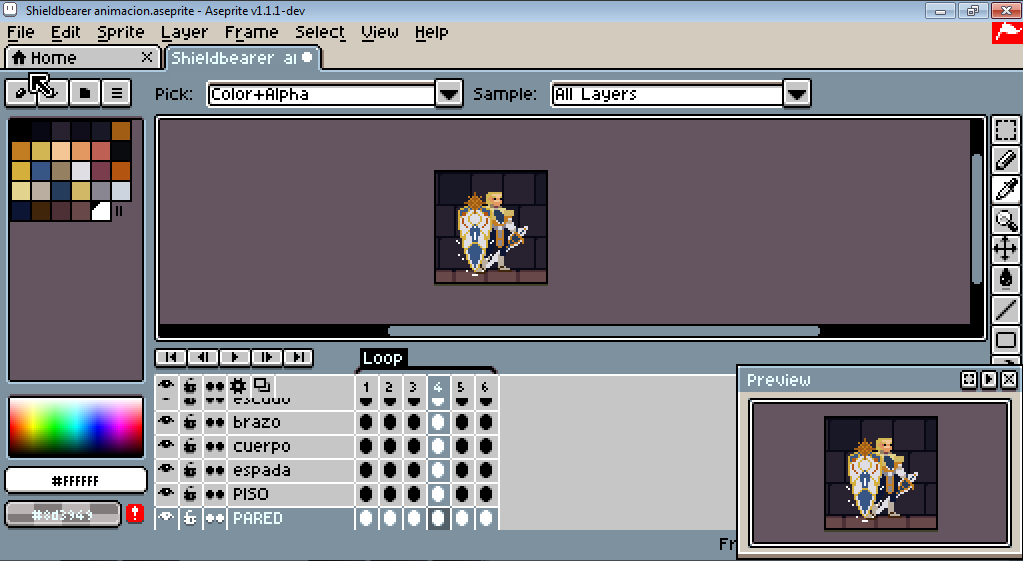 The background is the classic brick one that I have used before.
El fondo el clasico de ladrillos que ya he usado antes.


Completed animation, it would only be necessary to increase the size and that's it.
Animacion completada solo faltaria aumentar el tamaño y listo.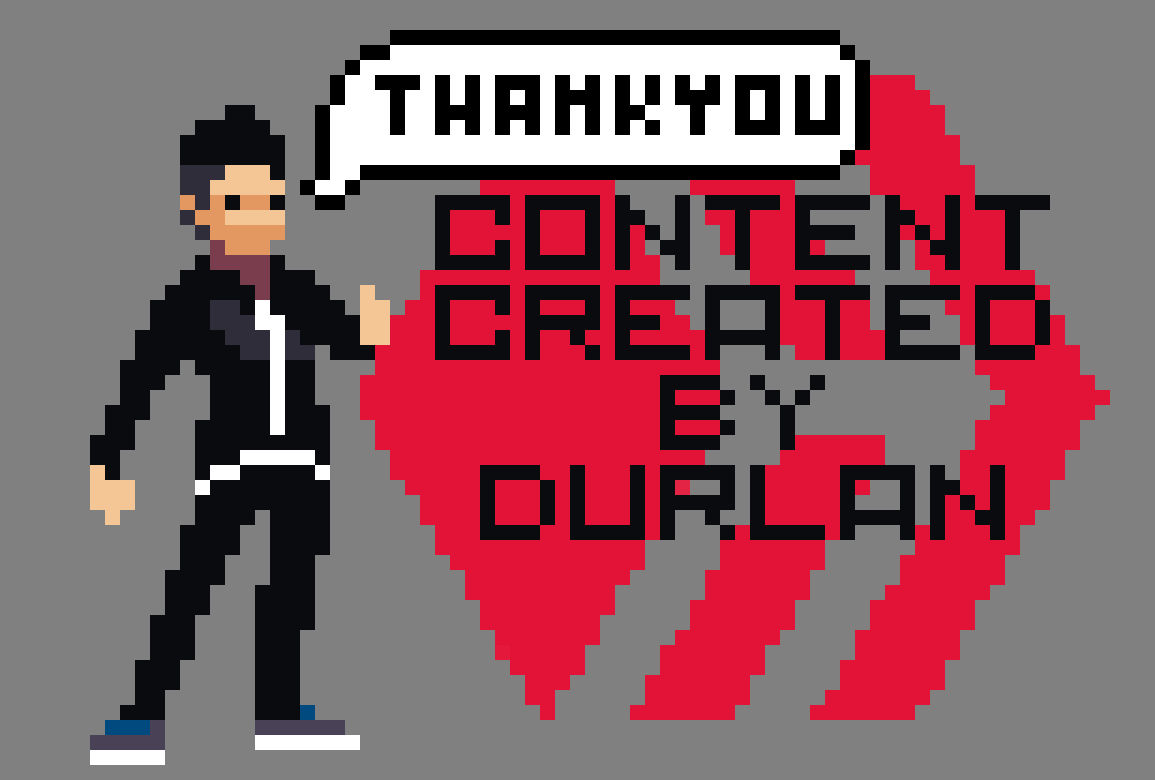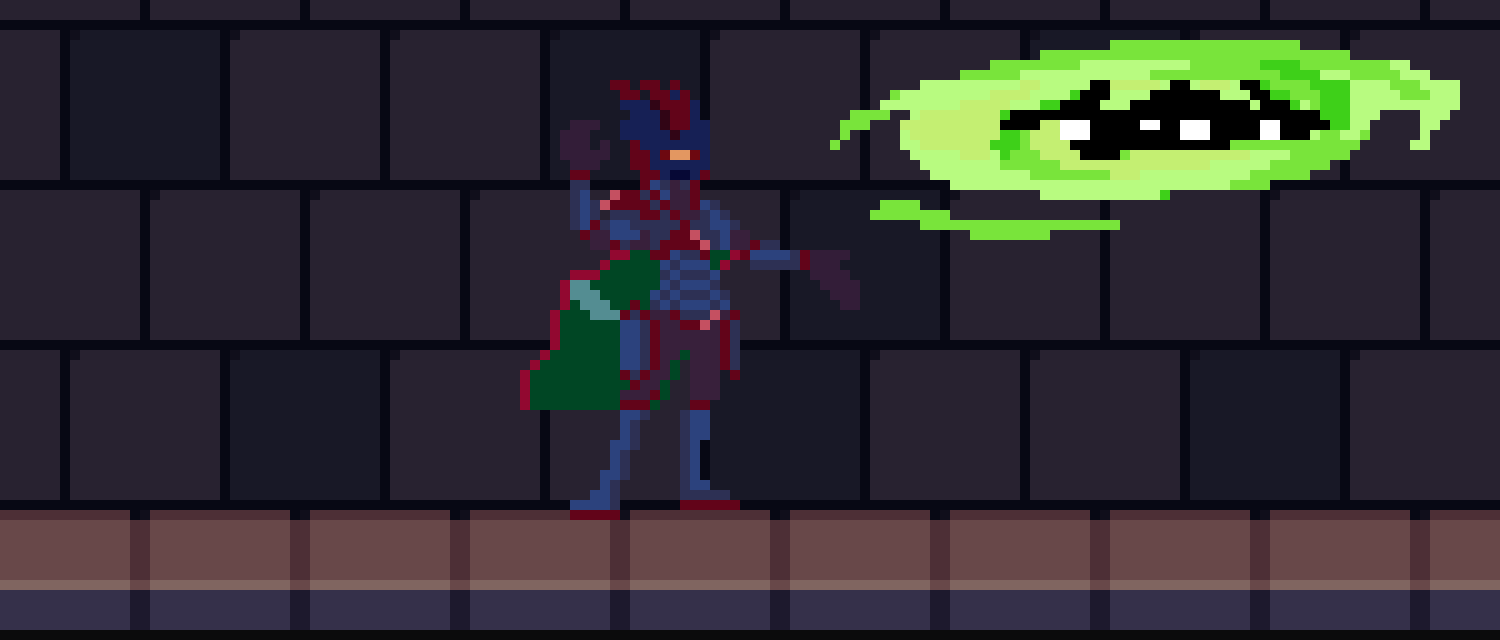 Splinterlands Art Contest // Week 186// Portal Spinner
Posted using Splintertalk
---
---