Splinterlands Fan Art Emote Contest Week 2! - Pack Alpha

112x112>>>

<<<112x112
16x16>>>

<<<16x16
For the Splinterlands Fan Art Emote Contest Week 2! As it had the theme of the Alpha and Beta sets, I wanted to participate with this design of an alpha pack and its animation opening and revealing a card of each rarity and a gold foil.
Para el Splinterlands Fan Art Emote Contest Week 2! como tenia la tematica de los sets Alpha y Beta quise participar con este diseño de un pack alfa y su animacion abriendose y revelando una carta de cada rareza y una foil dorado.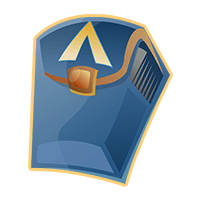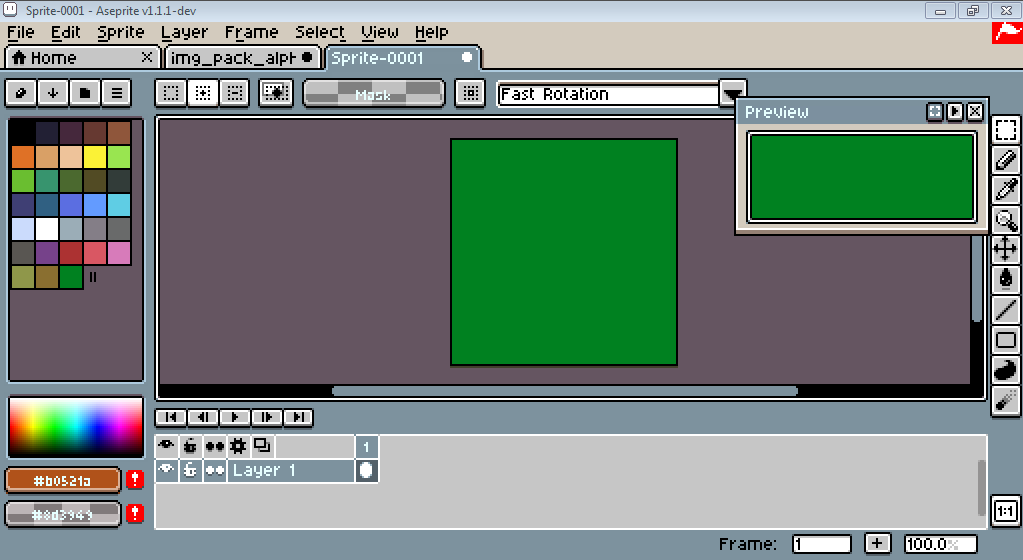 I started by creating a 112x122 pixel canvas to guide me.
empece creando un lienzo de 112x122 pixeles para guiarme.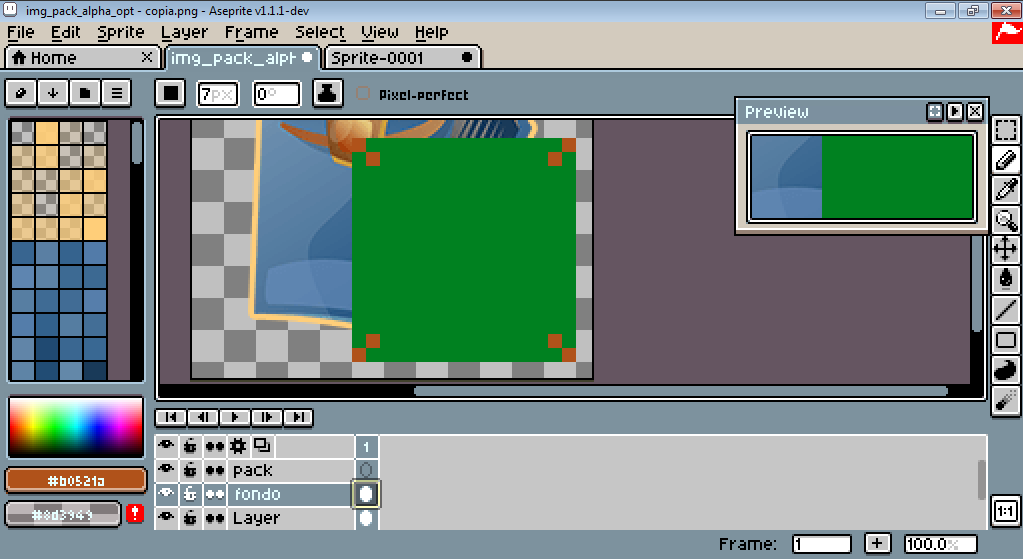 I moved the canvas to a separate layer above the reference image and created some reference points to center the design.
Movi el lienzo a una capa aparte sobre la imagen de referencia y cree unos puntos de referencia para centrar el diseño.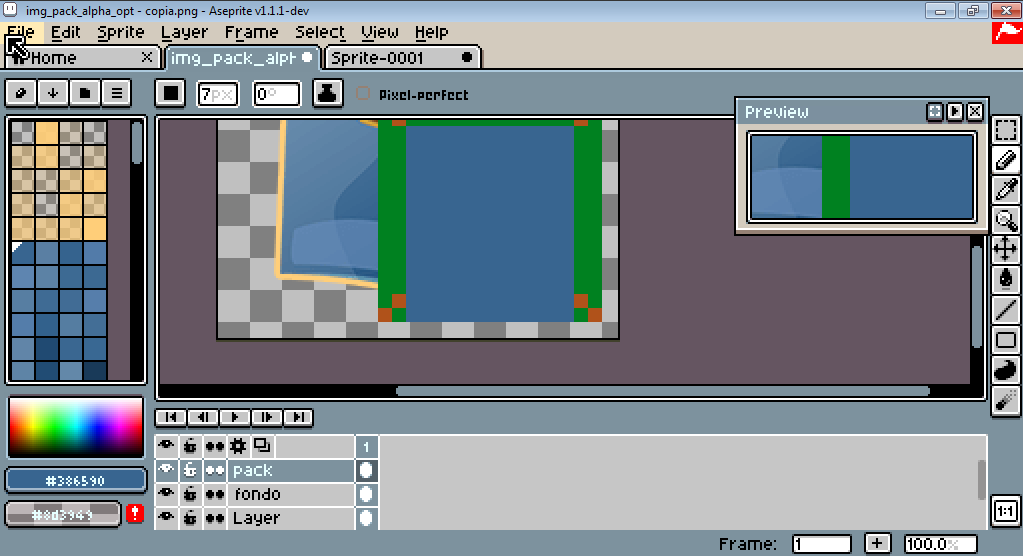 Delimit and fill in the size of the pack you would use.
Delimite y rellene el tamaño del pack que usaria.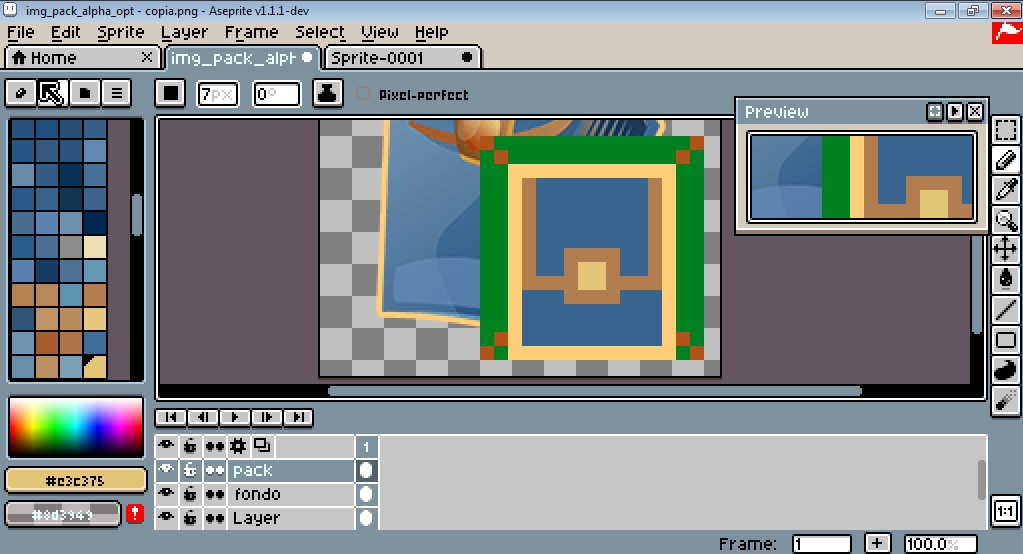 Add most of the pack details.
Agregue la mayoria de detalles del pack.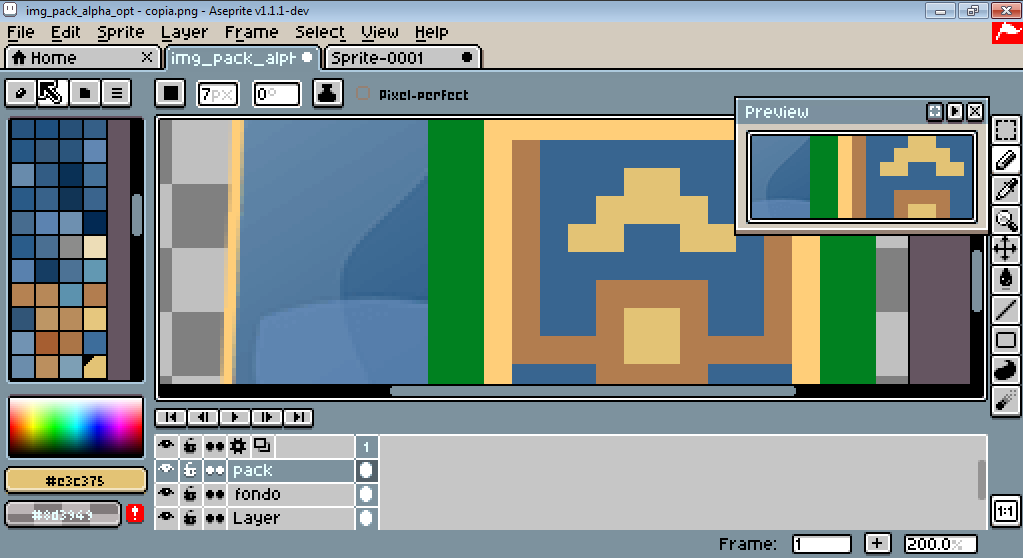 Add the emblem from the alpha set and pass the design to a new file to animate it.
Agregue el emblema del set alfa y pase el diseño a un archivo nuevo para animarlo.

I reduced the height a bit and increased the width to create a push effect.
Reduci un poco la altura y aumente el ancho para crear un efecto de empuje

To follow the animation I lengthened the height a bit and for the opening movement I moved the cover of the pack in each frame in different positions.
Para seguir la animacion alargue la altura un poco y para el movimiento de abrir movi la cubierta del pack en cadas frame en posiciones distintas.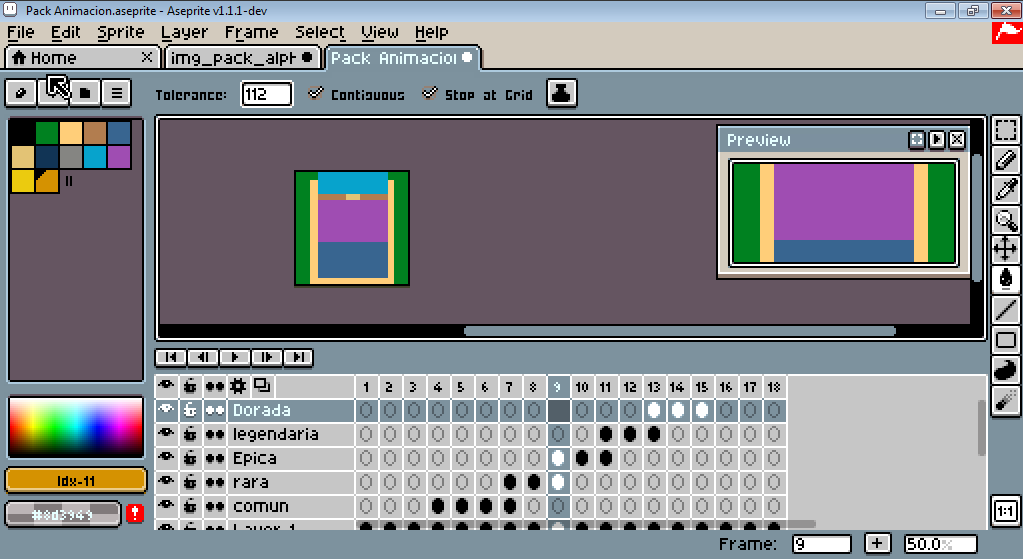 For the effect of the cards, I only put a rectangle of different colors, moving it upwards, repeating it and superposing it in different capacities per card.
Para el efecto de las cartas solo puse un rectangulo de diferentes colores moviendolo hacia arriba lo repeti y superpose en diferentes capaz por cada carta.





To finish I only reduced it to 14.3% to have the 16x16 pixel format.
Para terminar solo la reduje a 14.3% para tener el formato de 16x16 pixeles.
BONUS/BONOS
As an extra I leave you the animation with different backgrounds, among them the green that I used while I was doing it.
Como extra les dejo la animacion con diferentes fondo entre ellos el verde que use mientras lo hacia.
Green Background


Black Background


White Background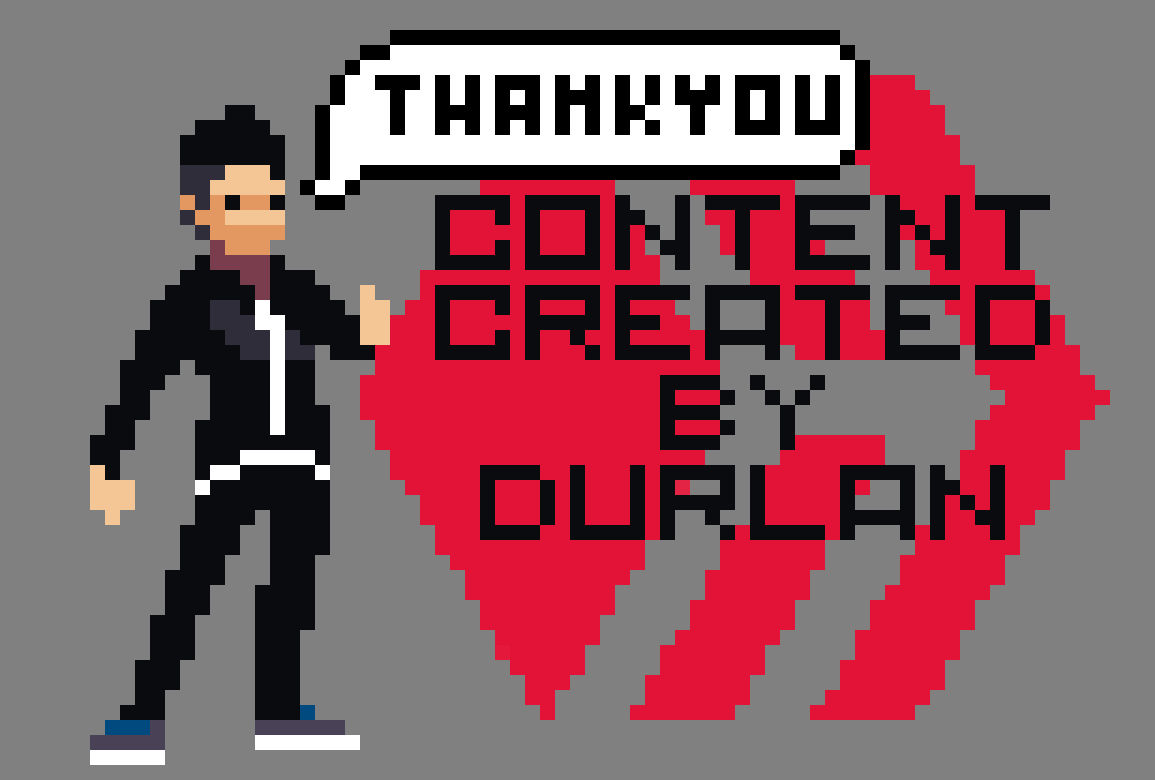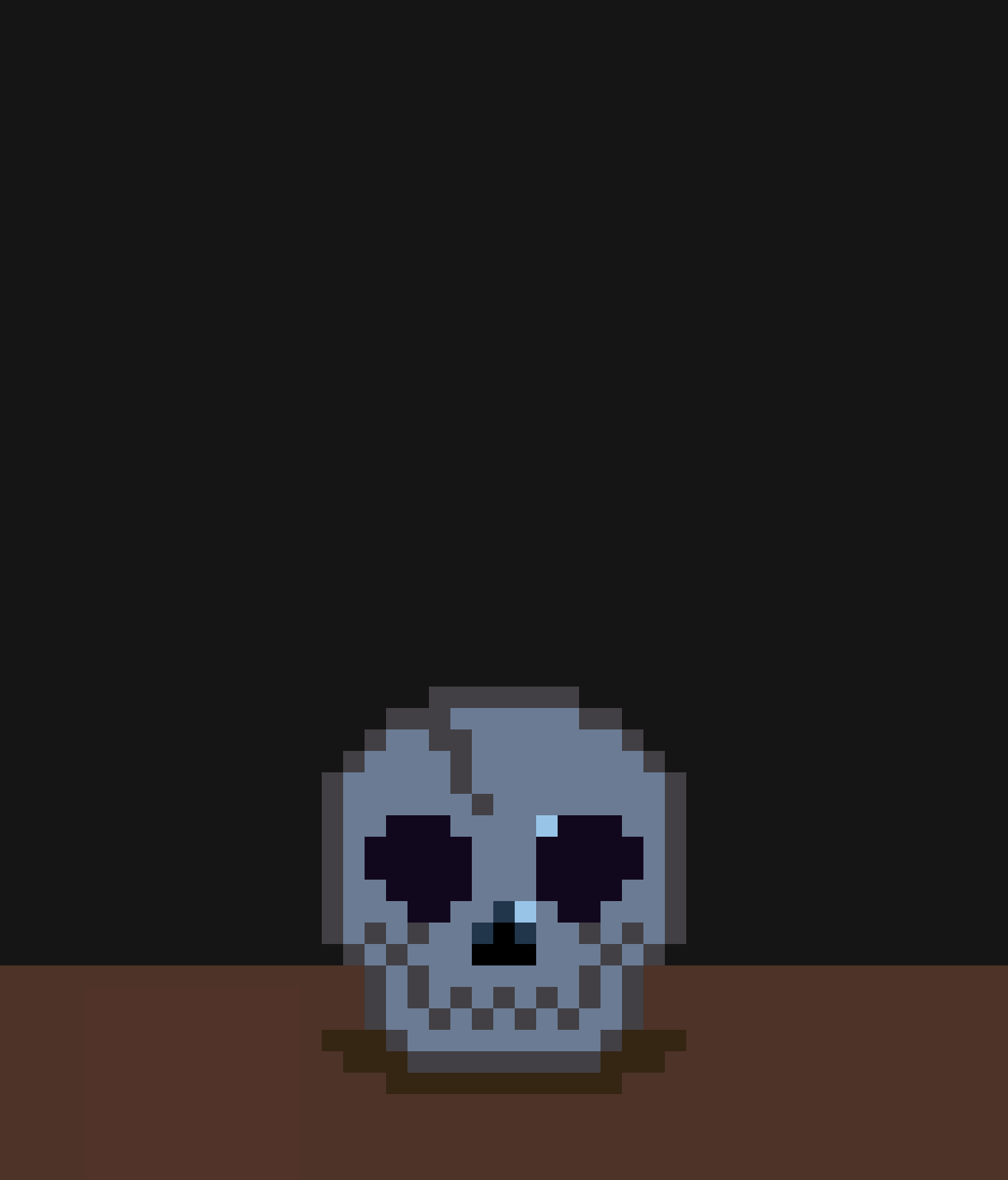 Splinterlands Art Contest // Week 189// Ever-Hungry skull
Posted using Splintertalk
---
---