SplinterTalk Curation Report for 2022-07-04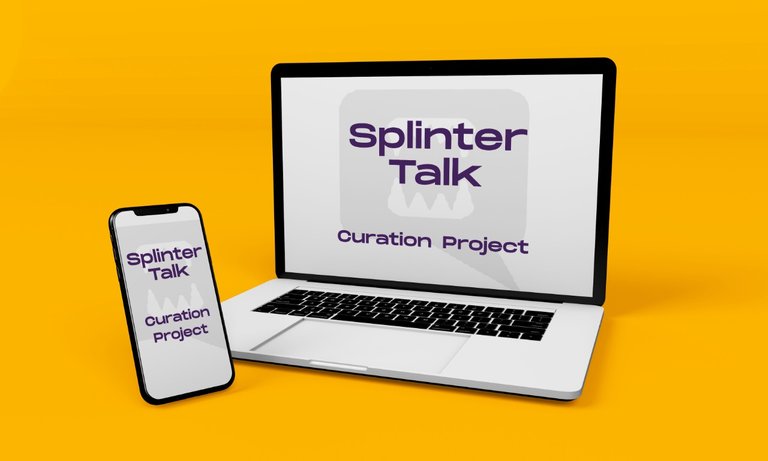 Hello and welcome to this edition of SplinterTalk curation report. This is a small effort to bring to you the best posts from the splinterlands gaming community and also simultaneously awarding the content creator with a 100% upvote. This project is run by @eforucom and @somu04
Here is a list of all the posts which I have curated. I hope you will also find them helpful.
Author: @slobberchops
Title: Splinterlands Strategies: Rent Golem or SplinterRents? Renting Services appear to be the latest trend. No sooner than I hear about Rent Golem than another one turns up.I was going to compare the two but as I have already made my mind up on which one I am ...
Author: @reseller
Title: Splinterlands Brawls: Second Place, So Close! Lets Open x2 Gladius Cases! This one was close, only one loss away from being tied. I think TIE goes to the lowest ranked guild, so we would of needed two less losses to beat this one out. Congrats Peakmonsters Premiere, we cam...
Author: @synist3r
Title: Splinterlands: Share Your Battle - Xenith Archer ▶️ Watch on 3SpeakWe discuss our battle strategy for using the Xenith Archer. Rulesets such as Fog of War and Close Range and Summoners such as Yodin, General Sloan, and Selenia Sky can prove benefic...
Author: @gabrielrr17
Title: Sometimes Slowness is the key - Weekly Challenge Greetings! Today I bring my participation to this week's challenge, Xenith Archer is the protagonist.From Splinterlands and edited with CanvaLore from SplinterlandsFirst of all this gargoyle was my ch...
Author: @dewabrata
Title: HARKLAW: Last Man Standing!! Hi everyone, welcome back to my Splinterlands weekly battle challenge. This week we should have Xenith Archer as our main theme, and I have decided to change the theme to Harklaw. Xenith Archer is a g...
Author: @vasupi
Title: #11 Guess the Ruleset - Empty the Prize Pool! [EN-DE] I'll show you a screenshot of a Ranked Battle, showing only the formations being played. Player and guild names, as well as summoner and monster abilities are blacked out and black block...
Author: @cruis
Title: Splinterlands Weekly Battle Share Challenge with Theme-DRAGON This is my weekly battle share challenge with the Theme- DRAG. Once again I am sharing my battle with dragon theme. I've been enjoying playing with Dragon cards since the past 1 month. Because I...
Author: @captainquack22
Title: Chillin outside like a duck at the pond. Chillin n grillin for Season end and the Weekend. Just chillin outside for a moment enjoying the weather on this fine thursday night. I stagnated on doing my post yesterday, and its already friday by time im finishing my post.Its end of season, and ...
Author: @wazza84
Title: Attacking from afar with the Xenith Archer Welcome Splinterland players from around the globe. It's time for another share your battle!After battling with Dragons last time, it's time to go to the neutral side for this week. Let's see if i can...
Author: @lordtimoty
Title: Finding Synergy: Transforming XENITH ARCHER into a BLASTING BEAST (And a couple of calculations about potential ROI) In today's blog I will be discussing SYNERGY - and finding a bit of extra oomph in one of the game's most underrated archers, the XENITH ARHCER. By making some good choices with my summoner and pairin...
 
 
---
---