A common/rare card a day, daily giveaway #21
As for players who start out from scratch, can have a difficult time to get their CP up there. So I do daily and seasonal giveaways. Dailies are from the quests I finish and the seasonal are from the end of season rewards.
Rewards from today's daily quest: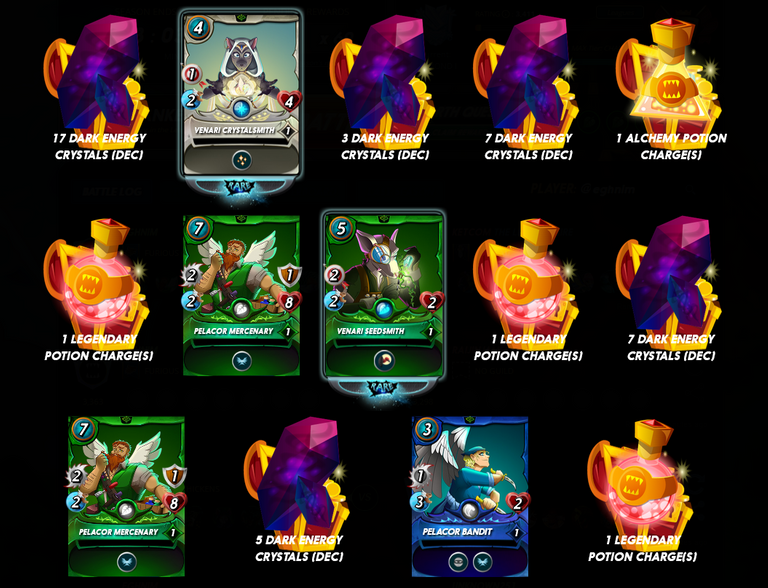 Rules for the giveaway:
Comment below for which common or rare you would like to win and with which hive account (GF will not be an option as I can use them myself).
The winner will be notified in a comment below with also a new link to the next giveaway once this one has ended.
Daily favorite battle link
https://splinterlands.com?p=battle&id=sl_17271a6e0b285efb87dcd612fdb59ec3&ref=eghnim
Equalizer rule-set, you like to put in those that hit heavy with low hp. He used an Almo, so thank you for using that to increase my monsters to a crazy amount of hp that they would on their own not have. He might have Yodin, but I have the speed. Yodin missing hits will hurt him like a truck.
Referrals:
If you're not yet playing any of the games below and are thinking of playing one of them, do consider signing up through one of these links.
---
---