Power of Truth Album Art Collaborative Project/Contest - Conclusion, Rewards, & Portfolio

ATTENTION ALL PARTICIPANT ARTISTS:
::Please Read Before Scrolling Down to the Results::
If you are an artist that has submitted an art entry for my album book in this contest, please note that the highest resolution possible is required for publishing the images in physical books. Therefore, it would be advantageous for all of you to EMAIL ME DIRECTLY with the highest quality graphics for your entry (or entries), with the highest pixel count possible for the actual publication.
REMEMBER - ALL of the entries in this contest are being printed in various parts of my album book for Power of Truth. I would like your images to be the highest possible caliber since it not only represents myself (since it is my album book with my writing), but also represents you as an artist, as your artwork will indeed have a link to your blog and/or online portfolio - PLEASE TELL ME IF YOU WANT TO USE ANOTHER URL ASIDE FROM YOUR HIVE BLOG FOR YOUR PROMO IN THE BOOK (do you have a seperate website for your art?).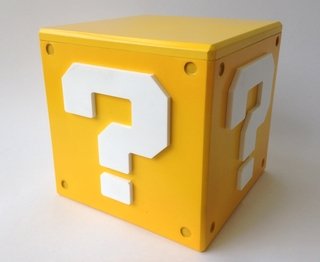 Synopsis & Graditude
This contest has been a long, wild ride - full of changes to the parameters of the contest governance including: turning into a collaboration project for a whole album book, extending the deadline a few times, and even changing how the deadline would work twice. This was all necessary in the experimentation of how to do this type of contest/project.
I am usually humbled and experience high levels of gratitude when hosting art/design/logo contests similar to this one, but this particular event is much more personal than ever before, and I cannot thank each and every one of you enough, that has been involved with making this project a reality - promoters, sponsors, support from personal friends, and especially the artists! I know full well how much work and effort all your creations require, and I often feel that as good as my reward pools usually are, it's never quite enough in my mind. That is why I have decided to include some extra unannounced (until now) rewards for all the participants! I do this frequently in my more prominent contests (more info below... keep reading).
Total Prize Pool $$ Value (current prices 10/17/21) =
$1,425 USD!!
The length of the contest entry period has lasted a full two months, and I am extremely impressed with all the participant's patience, and understanding of this simple fact - great accomplishments take time, teamwork, extreme attention to detail, persistence, resilience, and ultimately perseverance. Thank you again for being such amazingly talented and evolved humans, and all of you are always welcome in any art contest and/or project I host.

Participation Rewards Distribution
I was hoping to achieve 15 different artists posting submissions - I instead got 13 (which is fairly close), with 20 total entries - more than sufficient for the required artwork volume to complete the album book. I am especially thankful to everyone who summitted exceptional entries and/or multiple entries... I am going to do my best to include most of everything submitted, and at least one from each artist.
Aside from the 500 Hive Top Prize...
Each other artist has just received an even portion of each part of the participation prize pool - which is: 500 HBSI shares, 600 SPS, and 500 DEC. These three Hive-based assets will be distributed/divided 12 ways (13 minus the winner = 12 part-split).
Translation = each one of you has received:
42 HBSI | 50 SPS | 42 DEC
Current USD $$ value to each participant
$32 + $45 + $0.60 = approximately $77.60 usd

Surprise Participation Prizes!!
As stated above, I am including some additional Hive spice to further support all of you amazing artists that volunteered to give your energy and a portion of your lifeforce to this endeavor. I have included an ADDITIONAL 150 HIVE I just distributed to all of you! This reward has been distributed a little disproportionally based on whether you submitted an exceptional entry that connected with me heavily, and/or submitted multiple entries. This will provide a 5-20 Hive boost to your rewards (between $4 - $16 usd current value).
Total Current USD $$ Participant Rewards Value per Artist:
$81 - $93 USD!!
(Check your Hive Engine, Hive Wallet, and HBSI balance for all the corresponding rewards)

Before I move onto the winner announcement, I want to highlight each artist and their entries with links to each post they published about their design(s). Note also - I will be writing poetic/philosophical texts along side the art, and will be publishing those on Hive piece by piece, prior the the publication of the physical book. Look for your account to be tagged within the next month to read up on the intuitive correlations between my experiences in creating this album, and your art submitted to this project.

Power of Truth Album Art-Book Collaboration Submissions
@SidekickMatt


Publication Link 1 - - - - - - - - - - - - - - - Publication Link 2

---

@Politeumico


Publication Link

---

@Plitzkin


Publication Link 1 - - - - - - - - - - - - - - - - - Publication Link 2

---

@Yanes94


Publication Link (ALL)

---

@Japex1226


Publication Link (ALL)

---

@Feather.Art


No Publication Link Available

---

@Emotto


Publication Link

---

@Malay11


Publication Link 1 - - - - - - - - Publication Link 2

---

@Pegarissimo


Publication Link

---

@Sunayanasai


Publication Link 1 - - - - - - - - - - - - - - - Publication Link 2

---

@Kothy


Publication Link

---

@Nymia.Aryn


Publication Link

---

@LisbethSeijas


Publication Link

The 500 HIVE 1st Place Prize

& Album Cover Feature Goes to:

For her exceptional entry and personal ties to my zodiac, name, and corresponding logo, as well as a clear elemental depiction of Gaia, wearing Earth armor, and waterfalls and mountains for her meditative legs... Talk about a BRAINSTORM!! The tree limbs growing out of her head connects with the cosmos via a galactic storm - which feels like my brain most of the time. The fact is, I AM A STORM - with a name like @ELAmental that should come as no surprise. "Storm" is certainly my primary energetic element, but the calmness that ensues in the depicted beings essence despite the storm that brews in her head, is EXACTLY how it is in reality for me at this current time in my life... in short, I can sum this up with a phrase: "Calm of balanced melody in the third eye of the cosmic brainstorm, approaching the eclipse of Vishuddha".


Link to Carmen Yanes' Full Publication with All 3 Submissions

Each participant's art will serve a great purpose in my album book - which you will all discover one by one as I publish each page on Hive - and then eventually in the book itself. Endless gratitude to all of you 🙏💚!! Please do not forget to email me your high resolution images for the book! You can either drop your email here in the comments, contact me on Telegram or Discord (#ELAmental #2433 - send me a friend request first), or DM me on Bee.Chat right here on Peakd (Hive). Every single one of you have provided superb contributions to this project... you will have no regrets when you see what comes of it all in the near future. Until then - ENJOY THE FAT REWARDS!! Don't let anyone say I don't pay artists for their work. A special thanks to @kennyskitchen / @kennysgaminglife & @flauwy for providing additional sponsorship for the prize pool. Both you guys have always been powerful and appreciated friends/forces in my life. Honorable mentions for designs that most aligned with my personal energy and story (outside of the winner) go to @sidekickmatt, @politeumico, @plitzkin, & @pegarissimo - although every single entry is amazing and unique in their own ways, and I very much hope to see each and every one of you again in future contests I host (new event logo contest imminent).

Our Village Vission

Links for Free Crypto Earning Accounts

Links to Vital Crypto Resources
---
---