This Week's Top 10 Commenters On 1UP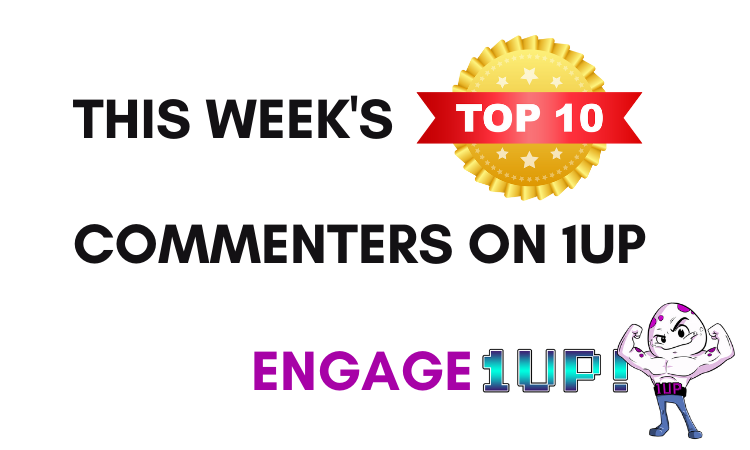 After a few hiccups with our tracking app, we've got a list of the top commenters here on 1UP :)
Part of the mission of this account is to highlight the amazing engagement that is taking place by upvoting YOUR comments each and every day.
As we do this manually, we might not get to everyone's comments but believe me...We're reading them all and doing our best to give you guys the rewards that show you all how much we appreciate your contribution to this platform.
And with that...Let's dive into the list:
Top Commenter - @rosiew
2nd - @tarazkp
3rd - @libertycrypto27
4th - @zottone444
5th - @freedomprepper
6th - @tawadak24
7th - @imfarhad
8th - @dagger212
9th - @alejoca
10th - @dlmmqb
You guys absolutely ROCK!
We'll send you a 100% upvote for your latest content and continue to vote your comments throughout the next week as well.
Thank you for making 1UP the community if gaming and NFT's on the blockchain!
Want to get more upvotes on your comments here on 1UP?
It's easy...Just engage with the community ;)
---
---