Splinterlands Grinding Experiment - Contests, Challenges and Giveaways
When you are small and lack resources, every little bit of help matters.
The temporary delegation I talked about in the previous post helps immensely. It gives a new Hive account (or in our case new Splinterlands player) the chance to interact with the Hive blockchain (in our case Splintertalk or 1Up interfaces) at a more acceptable level, without an initial investment. While an investment is preferable, and I did so for my main account, this is an experiment, and I follow its rules. Which means I can't use any external funds, transfer or delegate myself anything.
Something else a new Splinterlands player can do to speed up the growth of its account is to participate in Splinterlands #contests, #challenges or #giveaways.
Splinterlands itself creates such contests and challenges, so one should keep an eye on @splinterlands account. I need to follow my own advice on this one for my Splinterlands Grinding Experiment.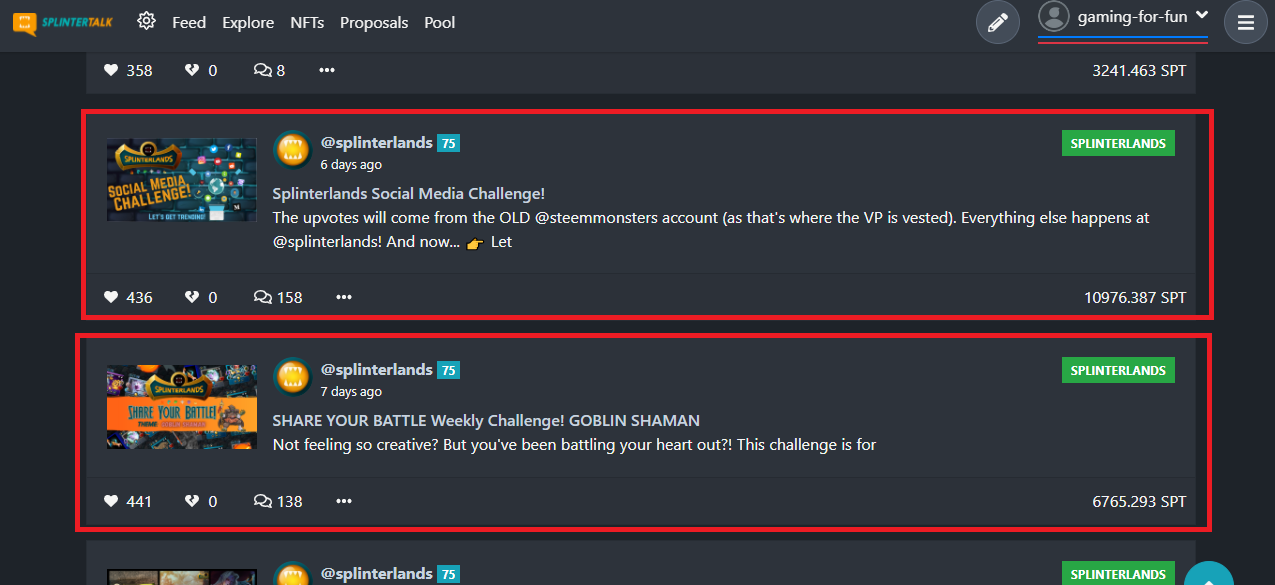 But Splinterlands is not the only one who creates such opportunities. For example, one could look for posts specifically created to be a contest, challenge or giveaway.
How does one do that?
Well, from Splintertalk, it wouldn't be easy, unless you already know the accounts doing that and following them.
Otherwise, a more mature interface like PeakD is very useful in finding such content. If you use Hive Keychain, you should log in as easily as you do on Splintertalk or on Splinterlands. All you need to remember is your username, Hive Keychain manages the private keys part that many find difficult to grasp when they have the first contact with the blockchains world.
Let's see how.
After you log into PeakD, you'll see this screen: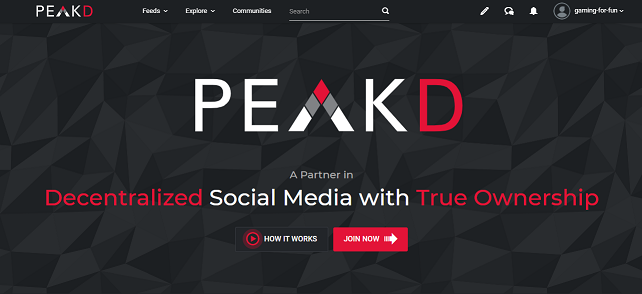 At the top there's a search field. Just click on Search button (the magnifying glass), without entering anything (or fill it with something bogus). We need Advanced search, not the simple one.
Click on Advanced Search button. Make sure you're searching for Posts, or there's no Advanced Search.

On the Advanced Search page, search for 'splinterlands' and 'giveaway' as a topic. And make sure the posts are ordered by the most recent first. Like in this image:

You end up with a list of giveaway-related posts for Splinterlands. Most posts which offer giveaways include the #giveaway tag, that's why we could find them.
You could do the same for #contest, #contests or #challenge. Include 'splinterlands' as the term to search for, or you'll be presented with giveaways/contests/challenges from all over Hive, many of them unrelated to Splinterlands. That doesn't mean you can't try those out as well. But if you want to focus on Splinterlands, use it to narrow the search.
I hope this helps! I certainly need to follow my own advice if I want to escape the Bronze III league with this account sooner.
Now it's time for my DQ...
---
---