Splinterlands, the Chaos Legion. Part #4 - Scavo Hireling

Today is the fourth day of the new year. I am opening my fourth Chaos Booster Pack this year.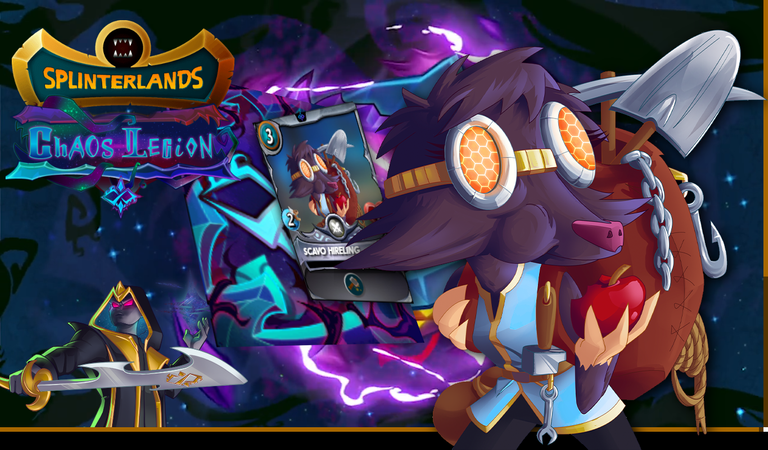 Chaos Legion Booster Pack #4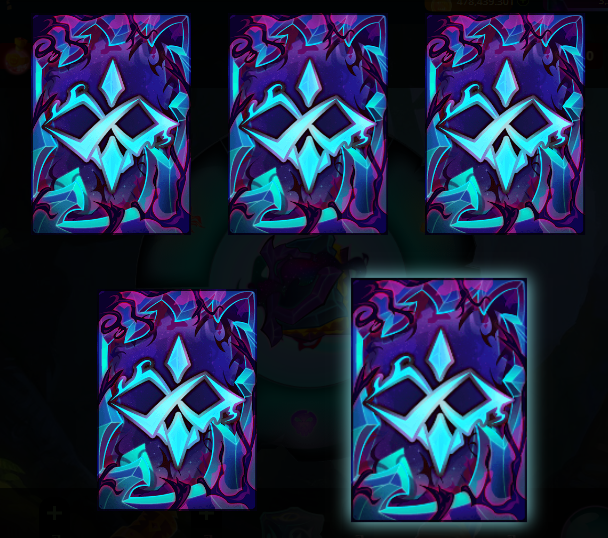 By opening today is also only one rare card included, coincidentally the same one as yesterday. The total value of all carton pack is $0.56. Since I already featured the most valuable card in it yesterday, I'll focus on the second most valuable one today.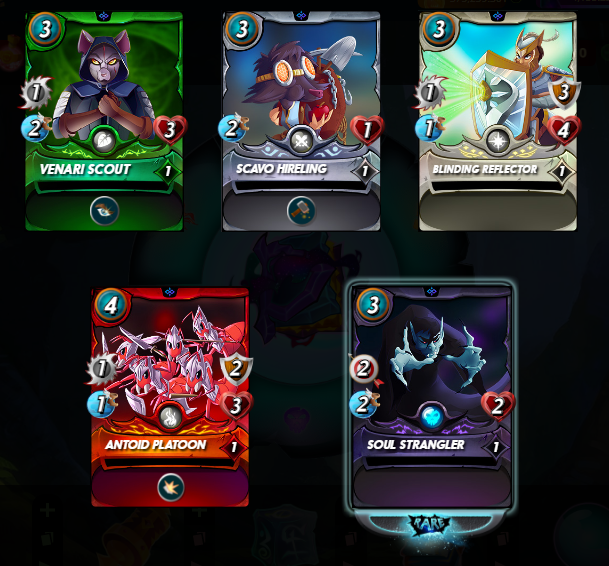 Scavo Hireling
Scavo Hireling is a good-natured little guy. He is impartial and fighting is far from his mind. Instead, he is very skilled in using tools. His favorite thing to do is to repair damaged shields of his friends. At low levels, however, Scavo Hireling has little life force and thus represents easy prey for your enemies.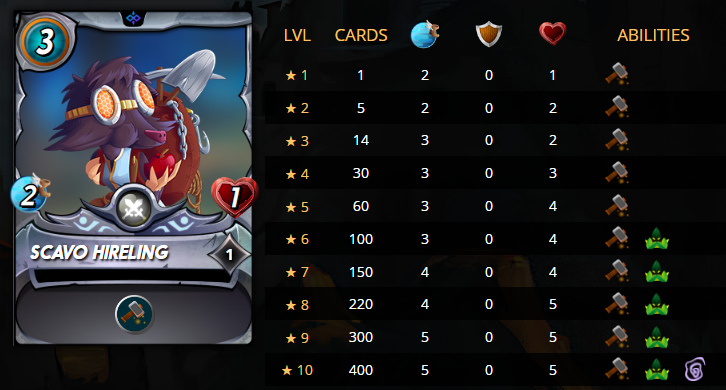 Stats and Abilities
Starting at level two, Scavo Hireling's life force increases to two, and starting at level three, he gains speed. From level six, Scavo Hireling gains a new interesting ability: the cloak of invisibility. This makes him invulnerable to his opponents, unless he is in the front line. Fully leveled up (*10), Scavo Hireling drains one life point from all enemy fighters at the beginning of the battle. This, and the fact that Scavo Hireling is a neutral unit, makes him especially valuable.
Price development
The BCX price of Scavo Hireling is $0.13 today on 04/01/2022.
The price of a booster pack at $5.30 on third party markets (Hive Engine).
In the regular store, a pack will cost you $4.00. Adding voucher price ($2.45) makes it $6.45. The voucher price has dropped slightly from yesterday.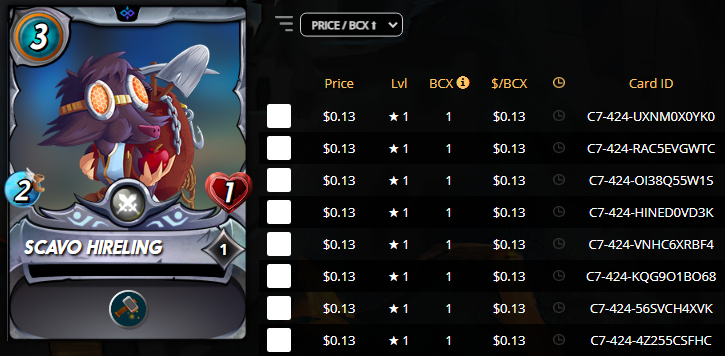 I'm curious to see how the value of the cards and booster packs will evolve in the future.
Thanks for reading and have fun and success in the game wishes you your @germansailor.
---
Acknowledgements
All Screenshots: https://splinterlands.com
Photomontage: own work based on screenshots from https://splinterlands.com
Translated with www.DeepL.com/Translator (free version)
Already published in this series
Part #1 Mycelic Slipspawn
Part #2 Molten Ash Golem
Part #3 Soul Strangler
---
---