Caught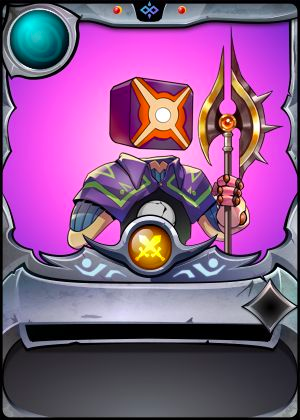 Here I am again. Two months have passed since my last ramblings about the desire to depart. In two months, not a lot of things change within my mind. As a result, I want to sell all my Splinterlands things again.
If you're interested in my card collection and my surveyed tract complete with building in a box and all the other bonuses from DEC-B, I will immediately, and without thought, accept an offer of 42k USD in BTC, ETH, HIVE, SPS or DEC. Escrow will obviously be required.
Anyway, onto my thoughts, swimming about in a murky ocean, persisting like an annoying Baakjira in first position. I read out my "Departure" post on my recent Splinterlands TV stream, and I realised through this process that nothing, to me, about my relationship to Splinterlands has changed a single bit.
Every time I hit the battle button, my cognitive abilities are filled with "really, i can't use these abilities or these cards?" instead of "how can I use my cards in an interesting manner given these rulesets and scenarios?"
Every battle is a chore. Every click to navigate through things feels like a burdensome fracas with myself, while navigating a maze that is without end. That depth of potential should excite a player of a game. For me, it doesn't; anymore. Maybe I'm the one who is broken.
This feeling doesn't just apply to Splinterlands. It applies to every other thing in life that formerly solicited joy, and I don't know why. Whether it is my photography, sitting back to relax with a PC game, go for a drive, or even enjoy a pizza, the corporeal world has appeared to lose its lustre.
My workplace offers therapy and support through a third party service, so I've engaged with that to try and "Fix" me. I recogonise that there are unhealthy thoughts and pragmatism to the point of hopelessness applied to my reasoning. Maybe it is depression, maybe it is a rut, but I know that I need some help to figure that out, and I'm actively pursuing it as aggressively as I can. I want to feel better.
I'm tired. No, I'm exhausted. The title of this post is no accident. I'm "Caught" in two minds about this. This feeling has persisted for almost a year, and hasn't gotten better.
At least I survived my dental surgery. I'm pretty much completely recovered from that and "enjoying" whatever it is I want to eat again.
Back to this feeling of my clothing being snagged on something, almost like a Splinter. I want to quote from a song, of the same name as the title of this post, Caught, by Florence + The Machine. I don't know how it is so very relevant to my feelings about Splinterlands over a persistent period of almost a year.
It's the hardest thing I've ever had to do
To try and keep from calling you
Well, can my dreams keep coming true?
How can they? 'Cause when I sleep
I never dream of you
As if the dream of you, it sleeps too
But it never slips away
It just gains its strength and digs its hooks
To drag me through the day
And I'm caught
I forget all that I've been taught
I can't keep calm, I can't keep still
Pulled apart against my will
Does this mean that I'm in two minds?
Yes. As I've said before; I love the idea of Splinterlands.
I once loved the game.
I love the potential prospects that lie in its future.
However, I cannot see myself as being a part of that future anymore, because, well, allow me to bring the second verse of this song into context.
And it's the hardest thing I've ever had to prove
You turned to salt as I turned around to look at you
Old friends have said, the books I've read
Say it's the thing to do
But it's hard to see it when you're in it
'Cause I went blind for you
I have gone blind for Splinterlands. For five years, I've been in and out of obsession with a game and eco-system that brought me so very many close friends, laughs, and even the opportunity to contribute to the game's success through my contributions to Splinterlands TV, the DAO, Mavchat, and other avenues in which I've been involved with the game.
I remember when we all colluded to ensure that Matt and Aggy's partners got flowers around the time of a massive release. I don't know if those guys remember those moments, but I hope that those moments are not lost upon the community.
Everyone says its a bad time to sell, and sure, it might be; but in reality; there's never a good time to sell anything. Generally speaking; to sell something is to give it up, and I'm grateful that this can be done with some return rather than the zero return you would get from traditional games.
Then you leave my head, and crawl out of bed
Subconscious solipsist
And for those hours deep in the dark
Perhaps you don't exist
There's one thing that I know, though. I want to continue holding my SPS. I /think/ I want to continue holding my Tower Defence packs to get the thrill of opening them, whenever that eventuates.
But I'm caught
I forget all that I've been taught
I can't keep calm, I can't keep still
Pulled apart against my will
And I'm thrashing on the line
Somewhere between desperate and divine
I can't keep calm, I can't keep still
Persephone will have her fill
So for so very long, I've felt caught. I'm stuck. I'm between the world of Splinterlands, my dreams desires, and visions of the game, and the para-social relationship that I've built with the notion of the community being a single entity. It is a unifying factor across all the mediums in which Splinterlands can be discussed.
As I said last time, I've followed this Splinterlands road for a very long time. As I said in mav chat, recently; every moment I've walked down this meandering forest path and every time I've met the fork in the road that is labelled "Splinterlands" or "Elsewhere", I've followed the path that leads to "Splinterlands".
Perhaps, like red riding hood, I've had my fill of following a trail of breadcrumbs or candy, and I want to explore the spectre of that scary wolf that is encountered at the place known as "elsewhere".
---
---