SPLINTERLANDS Art Contest: DigitalArt. FanArt of ETTIN SPEARMAN
Hey, what's up everyone, you're fine !!! I'm fine Alhamdulillah. Being able to be good is a big thing. One should always be thankful to the Creator for this.
This is one of my digital art. Normally I do pencil or color art. This time I trying something different. For this though I had to learn the basics first. I did this digital art with Playstore's "Sketchbook" app. Maybe I didn't draw as well as everyone else. I tried it myself. There is a sense of satisfaction. It's pretty fun for me.
The contests are progressing very nicely. There is a lot of good quality artwork. I am participating in these as a newcomer. Maybe I can't do very well. But yes, I'm trying. Hopefully I will bring better quality work in the future. I've already made some post on @Splinterlands. But this time i tried something new..I tried digital art for the first time. I have done pencil art before and got @Splinterlands support. I am very happy. So I did one more art this week. And I'll try to get another one ready. I like to do art. Hopefully, I'll be able to post regularly at @Splinterlands.
I have already learned that this community wants creative art. I will try that too. Creating characters for the game, this is a very difficult issue. Because it takes a character based story to create a character. I hope I can I already knew about this game. There is an art contest centered on games in this community. One #social media challenge is another #art #contest. So I took the last couple of days to make a card art of Splinterlands. It's a little bigger. So it took a long time. I will explain each step. Let's see.
Splinterlands is a popular game. Many of my acquaintances play this game. I know from them about this game. Through this art I will participate in art contests and social media contests. My social media id is Twitter
I will highlight every step of my art here. I'm posting this drawing to join the #"weekly art contest" arranged by @Splinterlands.
This card is a card from Sprinterland. The name of this card is ETTIN SPEARMAN.
**Sprinterlands Art Contest||Social Media Challenge
Art of ETTIN SPEARMAN
Used Tools:
SketchBook from playstore,
Mobile phone
Starting Step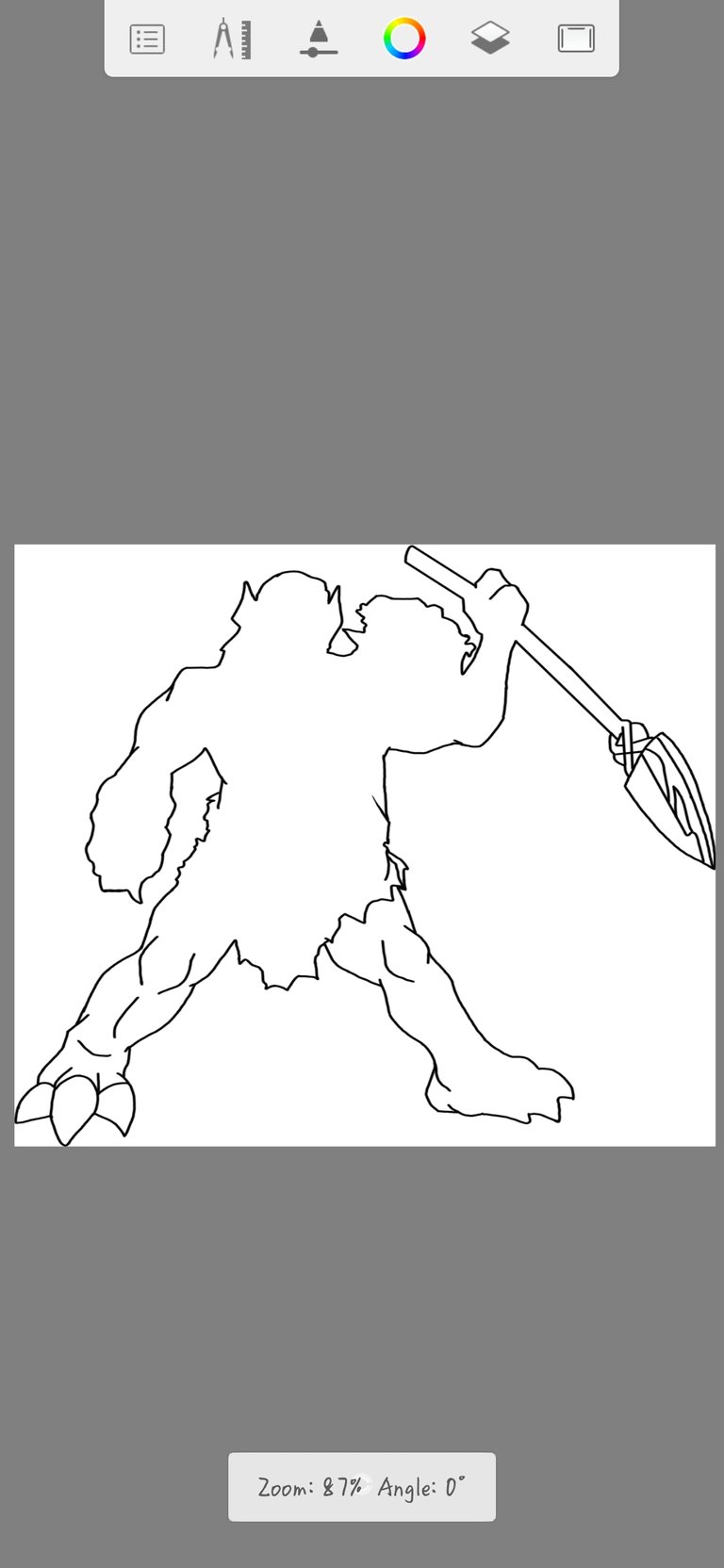 In the beginning I drew the body structure of ETTIN SPEARMAN. I have planned to finish all the work around and then start the work inside. I also drew it at a very slow pace. To make it, I selected the pencil "Medium Brush" and gave it a bold 3.1.
2nd Step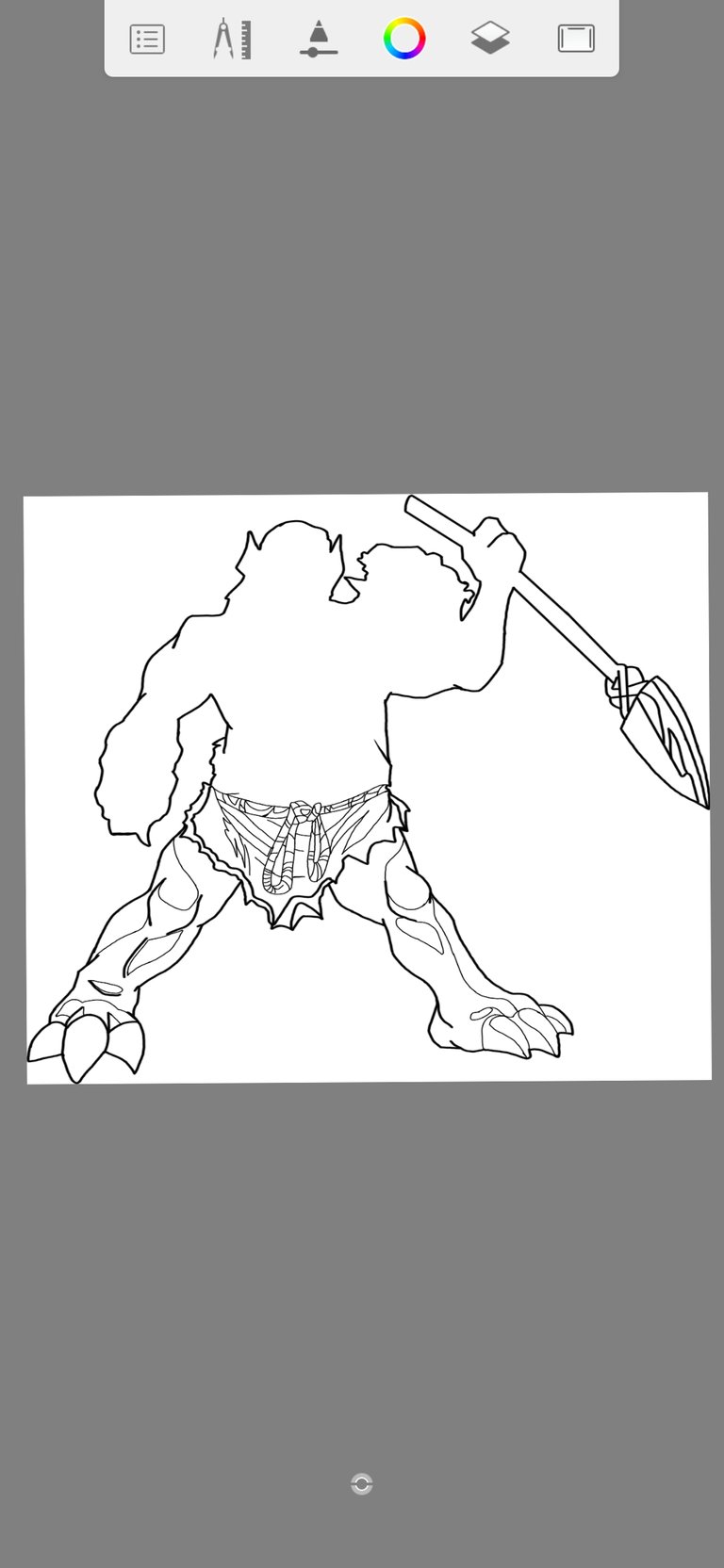 Then I started working on her legs and pants. It didn't take long for me to finish.
3rd StStep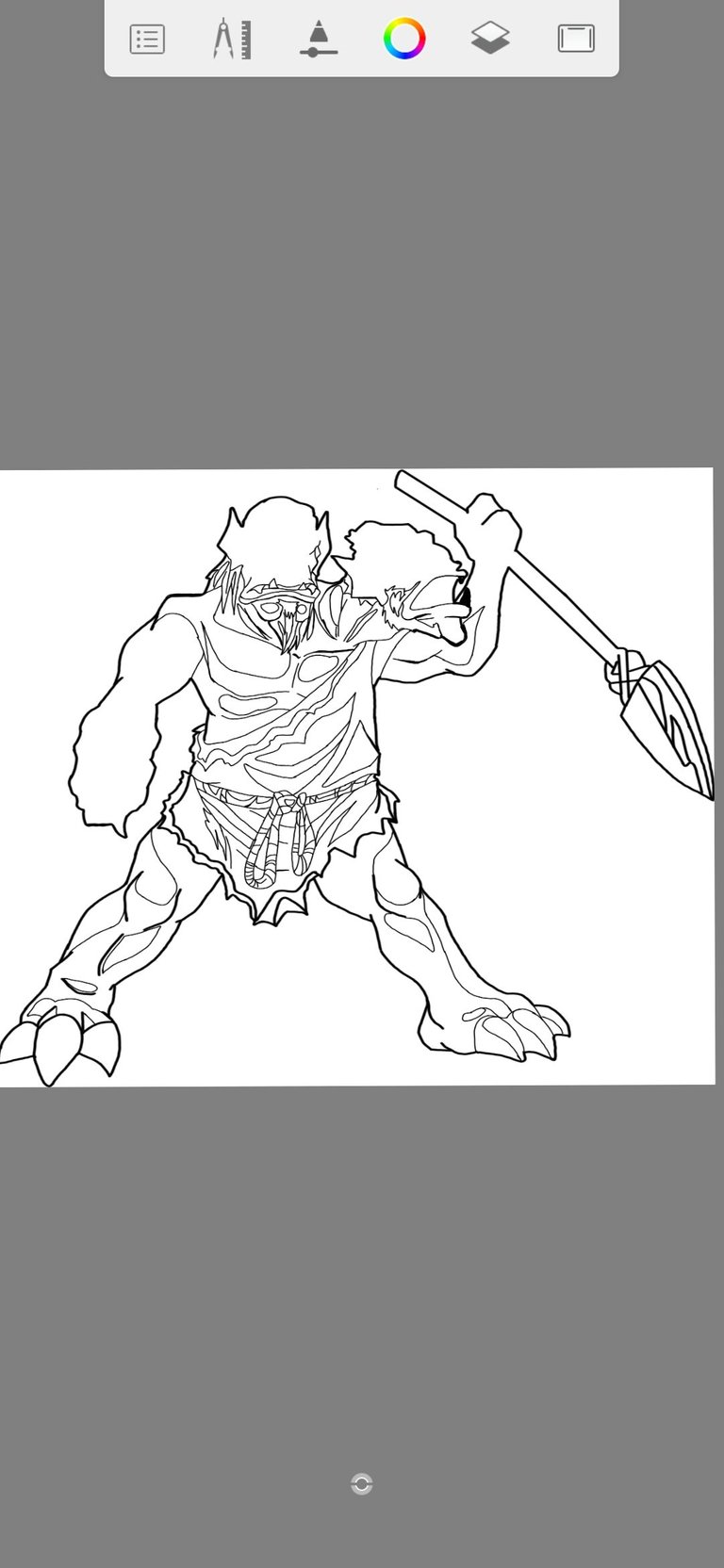 This time I worked on the character's chest, abdomen, and beard, it took me some time here.
4th Step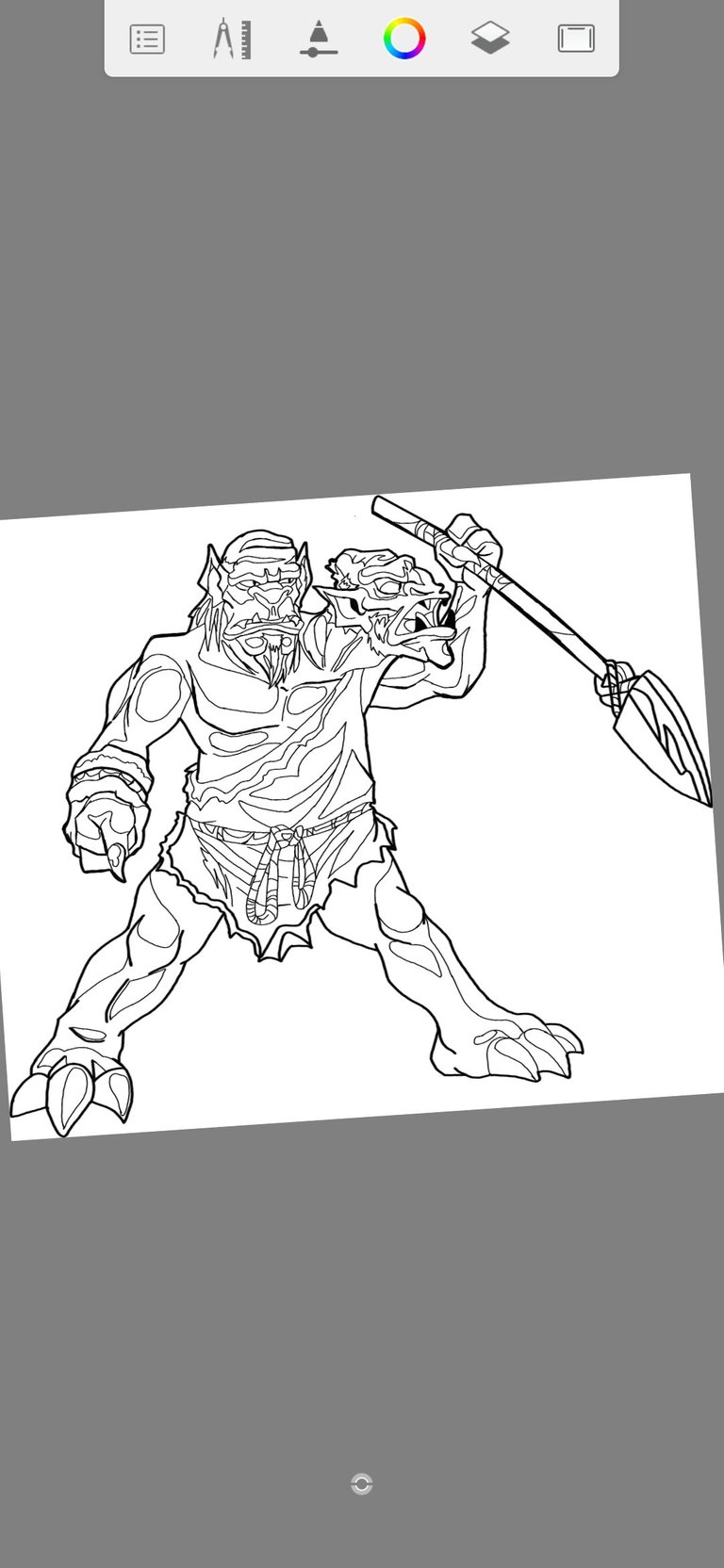 This time I started the hardest work of this character. The rest of the art inside the head of the character. It's been a long time coming, because there are so many scribble situations here. So I have spent a lot of time here. There is a lot of work in the hair of the head, small tasks take more time. Its two heads, quite hard work. The situation here is quite messy. I have spent a lot of time here. I'm tired of doing this.
5th Step.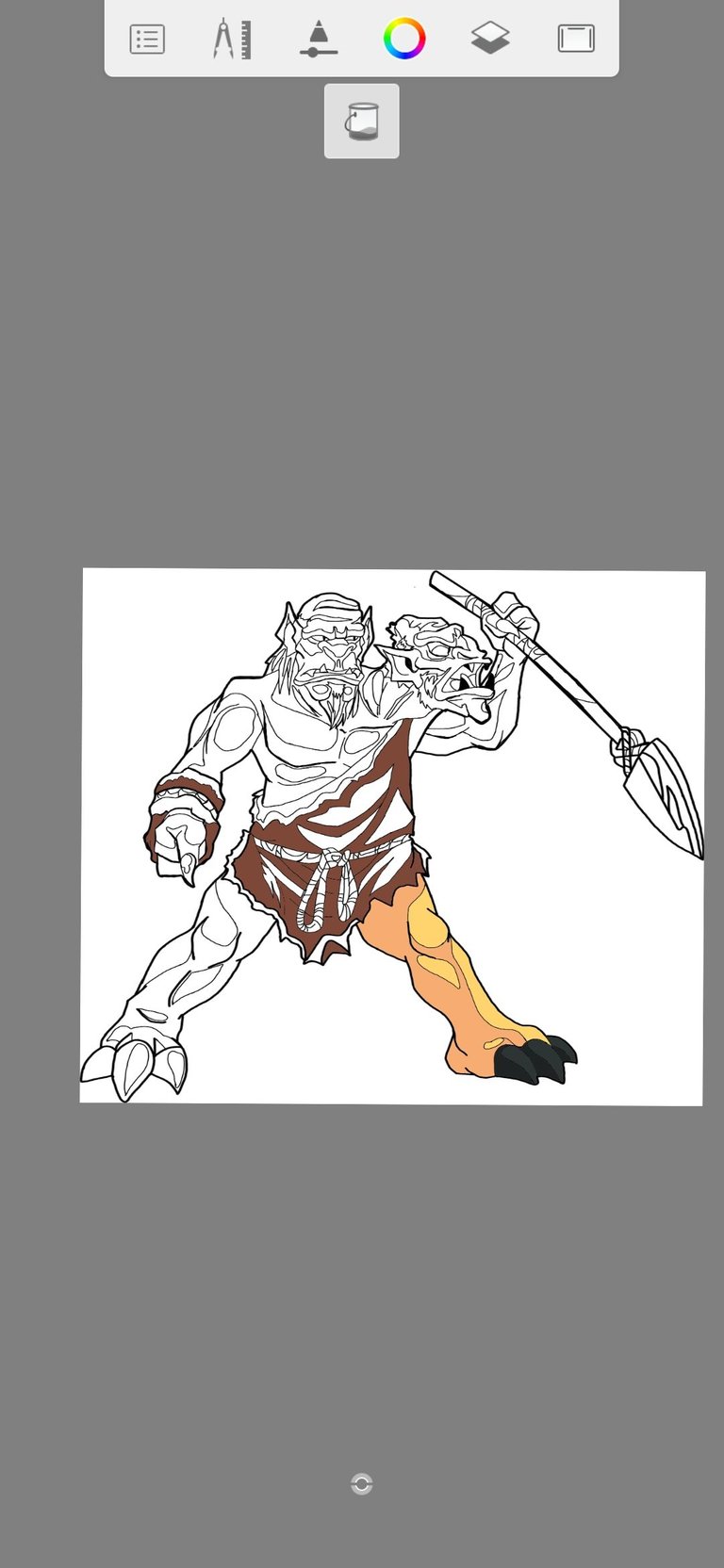 The work of drawing is over. Now it's time to paint. My head was jammed in the dress's situation. Now it's my turn to paint. The rest is to be painted. I first painted the legs and part of the pants.
6th Step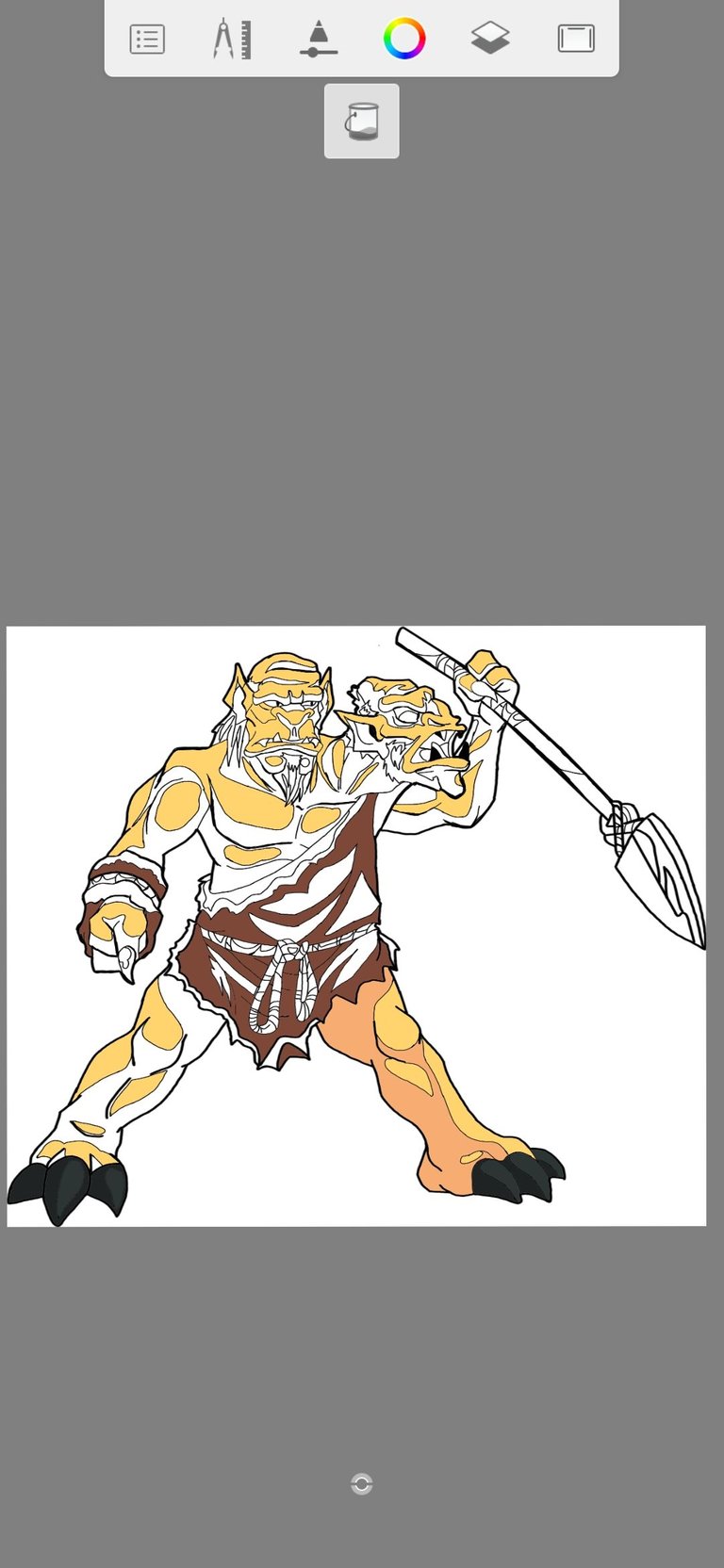 Then I painted a lot of its body and head part. The work here was quite easy.
7th Step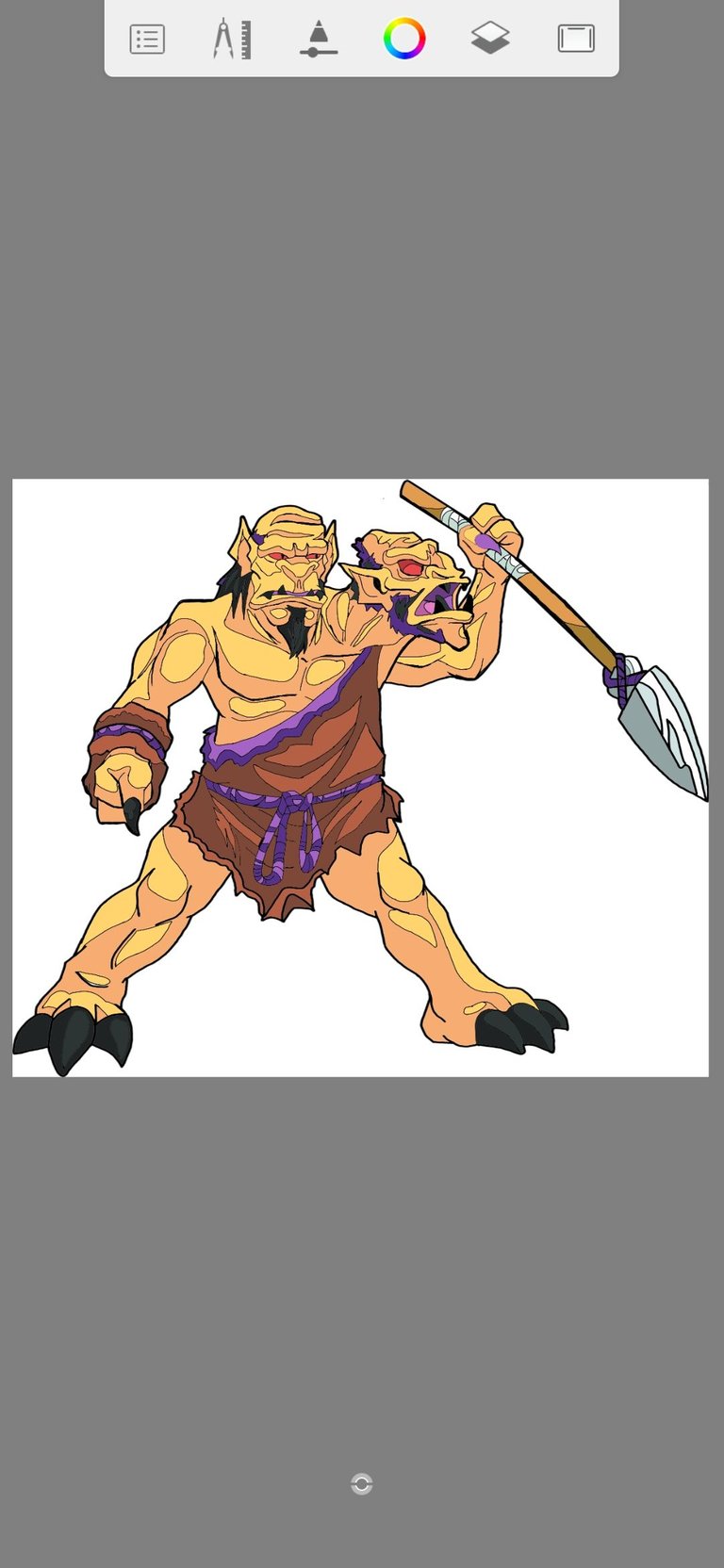 Now I have to color the character, Wapon, head, hair . I started working on its head. There are so many small work in it, it took a long time. Now the work on the wapon , the work of the hair is left. It has taken a long time here because these are small tasks.
the final look.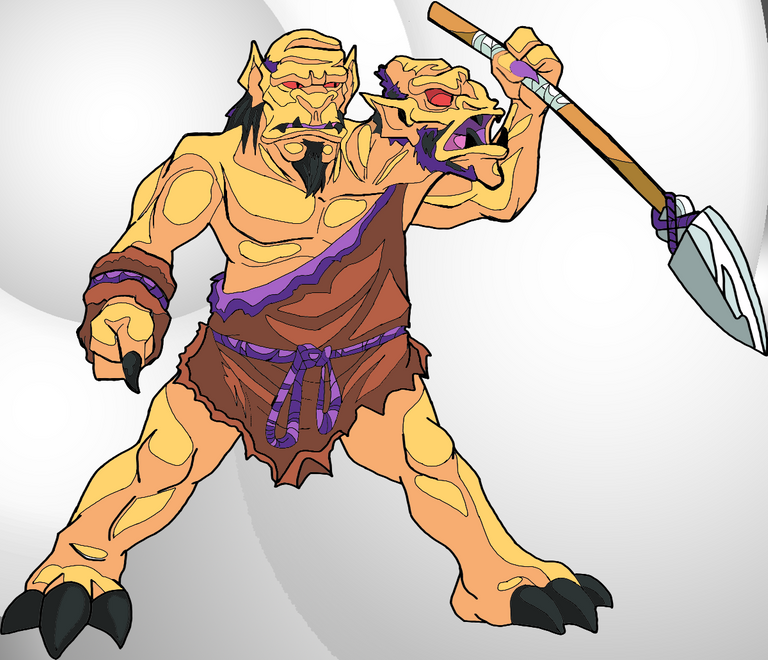 I completed those tasks. Now I need to make a beautiful card with its border. I selected the square tool and drew two boxes around the character. And I created a background.
All work is done. It took me over 2 hours to do this. Because for the first time, so I couldn't do it so fast. If it was in practice, there would be no problem. Hopefully I can be better in the future.
---
---