a cheap tank with an useful ability for 4 points only - my reason to use Antoid Platoon in Splinterlands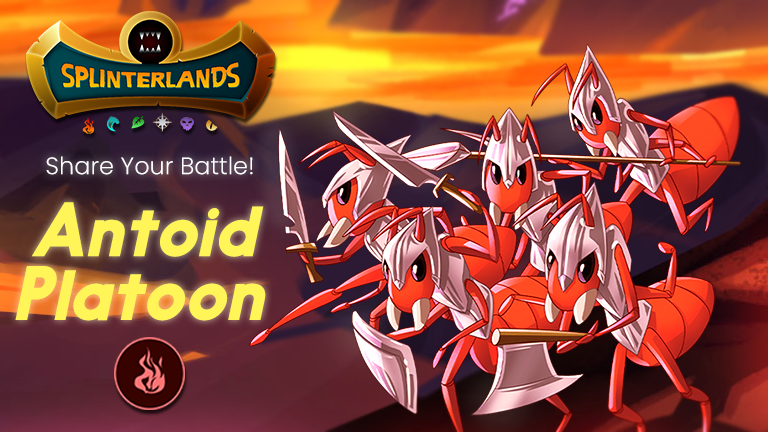 Antoid Platoon another card I find rather useful!
Like times before I want to give you an example of a battle where I found the Platoon quite fitting. And perhaps you might find similar situations where you want to use it in your Splinterlands journey.
As before my perspective is on Silver league in particular. Here you encounter unleveled bcx1 monsters, for the most part.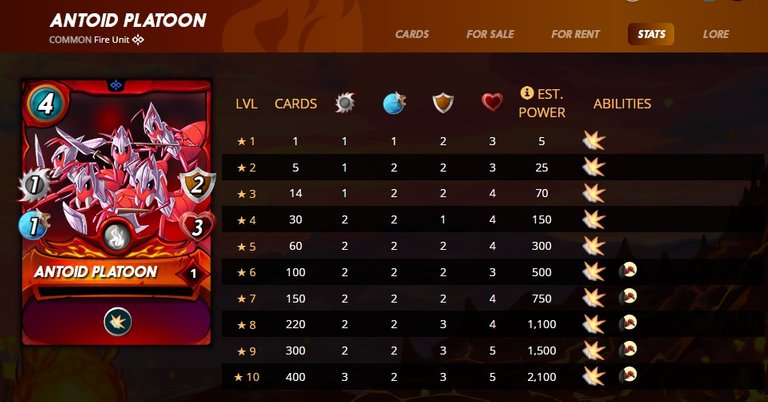 I like the Antoids! But Why?
-They are cheap they cost 4 mana only!
-The card has the Shield ability, thus reducing most damage received by 1!
-It has armor stat of 2 thus guaranteeing that in most cases it can take AT LEAST two hits before going down.
-When using it in low mana battles it has the potential to take way more than two hits!
Now let us have a look at one of my recent battles:
https://m.splinterlands.io/#/battle/game/process/sl_aabed7fcc422305094af3a87f95a813d
The set-up: It is a low mana battle allowing to play 14 Mana only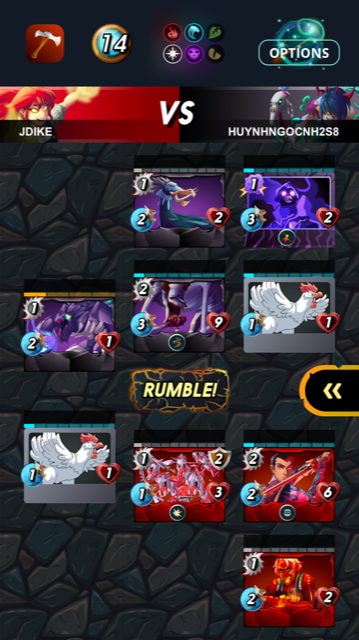 Actually I made some mistakes here, that led to emphasize on the importance of 0mana cards :D
While the enemy secured all his main units with cheap 0 or 1 point monsters, I only secured the the front line. The last monster in my back line, was virtually useless.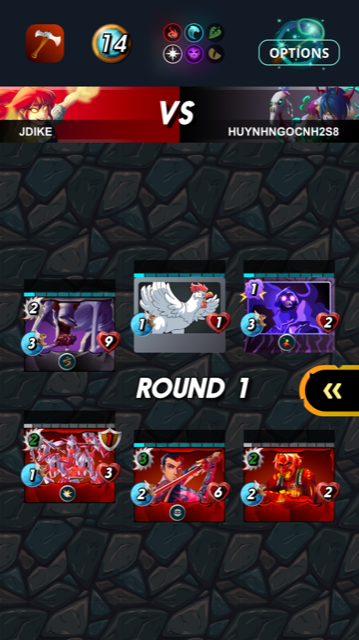 But still you can see my thought here. The Cursed Windeku is not a nice opponent to fight when going on a melee tactic in low mana, Still the Antoid Platoon can attack him several times due to its combination of Shield stat and Ability!
If only I had chosen some magic or ranged attack I might have won. In the end it was a Chicken that let the opponent win.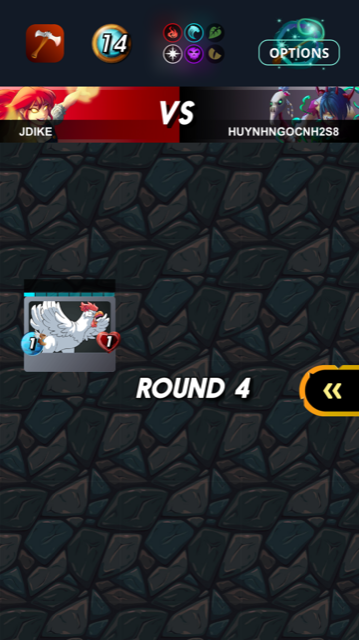 You read this article, but haven't heard about Splinterlands at all? You are eager to support my quest for the Legendary Gold Foil card? -You are welcome to use my sign-up link: https://splinterlands.com?ref=jdike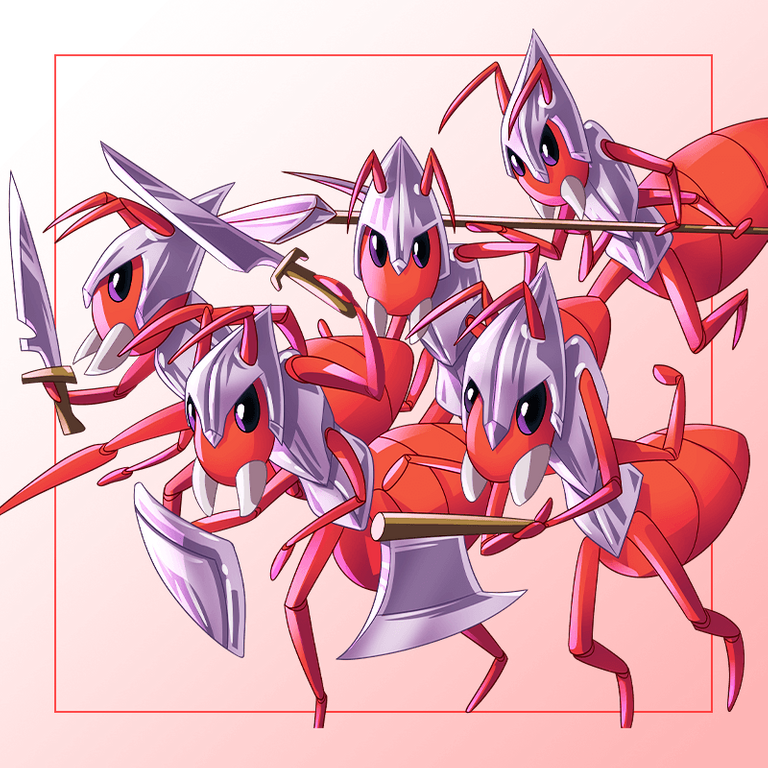 ---
---