Social Media Challenge, Brawl Report #52, March of the Pizza!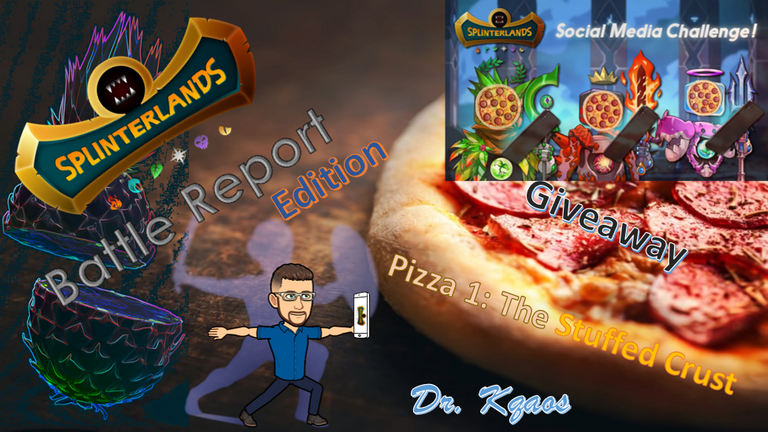 The Pizza's are marching on this one! See the eye, see the head and there is a giveaway happening here as well! The neutral march moving forward! What better way to look at the Gargoya's marching forward! Looking at the eSports of it all!
Let's get awareness of an awesome game, follow me on twitter and retweet! Let's bring attention to it like a guy who is throwing pizza to a crowd! @DrKqaos If you are not playing Splinterlands yet, click on any of the battles or the link towards the bottom, would love to have you! Everyone is flying on this one with the Gargoya Lion and the Gargoya Devil! I have been down on this one with the upvotes, so lets go for 75 to move it from the lion to the devil!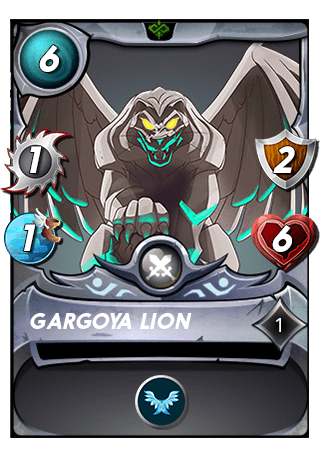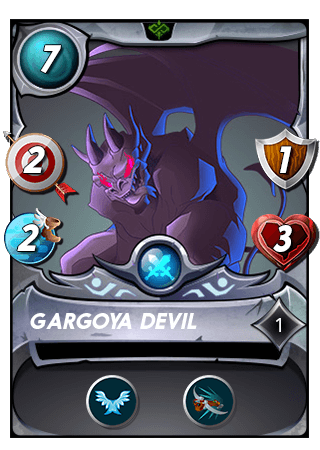 Rules:
• Leave a comment with your username, along with your
Comment on who or what is your favorite flying experience
•
No repost, upvote or tips, !PIZZA, !BEER, !WINE, !LOL, etc. required, but if you want to I will be appreciative!
• When this post pays out, a winner will be decided by random name picker (
https://filoz.info/picker/
)
• Winner will need to comment within 48 hours on the winning post, I want to make sure it is going to someone alive! No response, no winnings, but I want to send it out, the prize will roll over to my next brawl report.
---
As I post this SPS is currently trending at $0.055, it has taken a dip down, hopefully it will bounce back soon! Additionally, there are 667,648 packs to go until the next legendary summoner, they are not dropping as fast as before, must be the rift watchers!
---
Since I have been looking at cards a little bit more, the lore really pops, on this one I am going to throw it back a little bit with the Sandworm: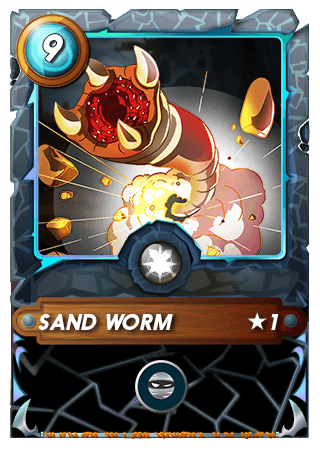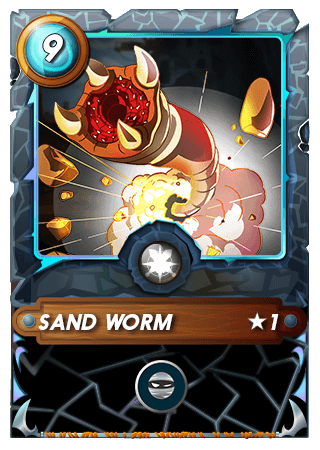 The Lore behind the Sandworm by Splinterlands:
Huge Sand Worms have always lived in the desert of Draykh-Nahka, but with the recent uncovering of the various Untamed Prophecies, they have mysteriously grown even larger. They have also become more wild and free, somehow discovering how to escape from the Sands of the Dragon Splinter. Although it has never been witnessed, biologists believe that the Worms have learned how to swim. If they have indeed learned to burrow through water like sand, the Splinterlands will suffer greatly from their proliferation. In Mount Mox battle, Sand Worms can swallow monsters of nearly any size with no need to chew. They can even snatch fliers directly from the air, extending out of the ground even higher than the arena walls.
---
We only filled 13 out of 16, finally getting some more fills into the brawl! I am in the Bronze league with only Chaos Legion cards, with 8 battles to my name.
---
Battle #1 (Link)
The first one is away at this point, starting in the enemy arena, what do I do! We have 21 mana, no Obsidian, Odds only, no armor, I think I am going Death since that is really the only choice that I have. They went death as well, only they are attacking from the back more so than I am, I also forgot about the no armor thing as well…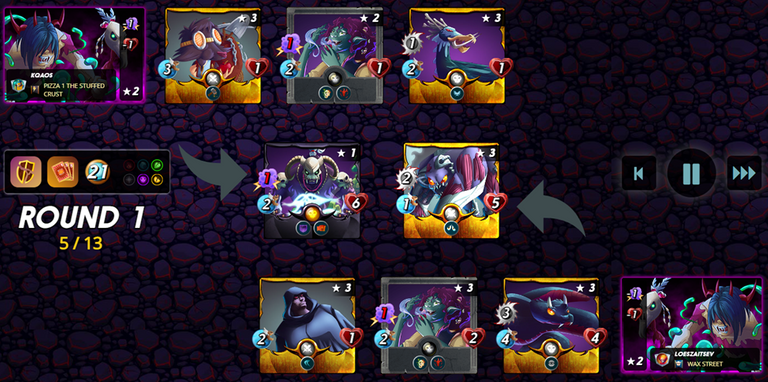 ---
Battle #2 (Link)
Second one is at home so of course I have to chat with @theacks on this one. Looking at 26 mana, aim true and lost magic, so always hitting on this one. I decided t o go water on this one, double opportunity strikes and healing. They decided to go water as well. The double opportunity came through for me, the bloodlust on both sides climbed fast!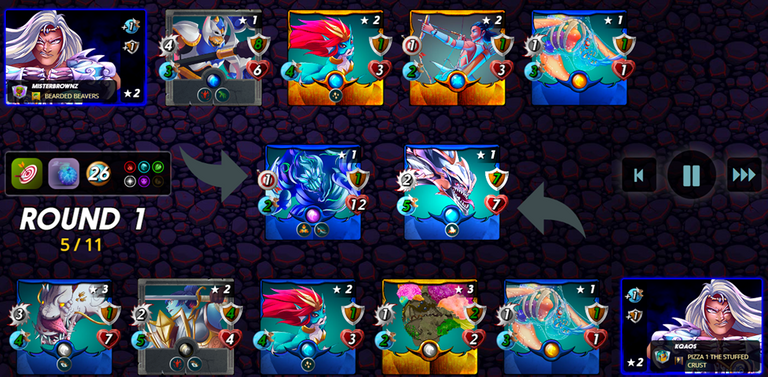 ---
Battle #3(Link)
Staying at home on this one, taking in that win. The fight is 52 mana, no melee, and enrage. I decided to go water, I have a taunt, but also healing, armor repair and a resurrect. They went light, looks like for the boost in ranged damage. My strategy worked on this one!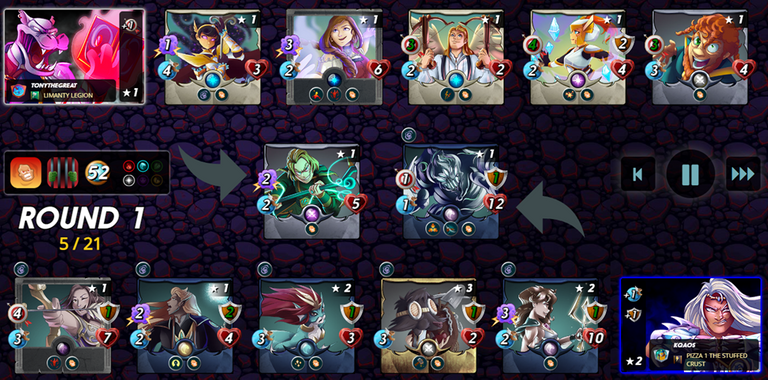 ---
Battle #4 (Link)
Now we leave again for the enemy arena, looking at 23 mana, little league, and extra armor, I need to find a way through that. I decided to go fire on this one, hoping that extra health and damage will help me out. They went death, so there went that extra health for me. Timing just did not work out for me on this one.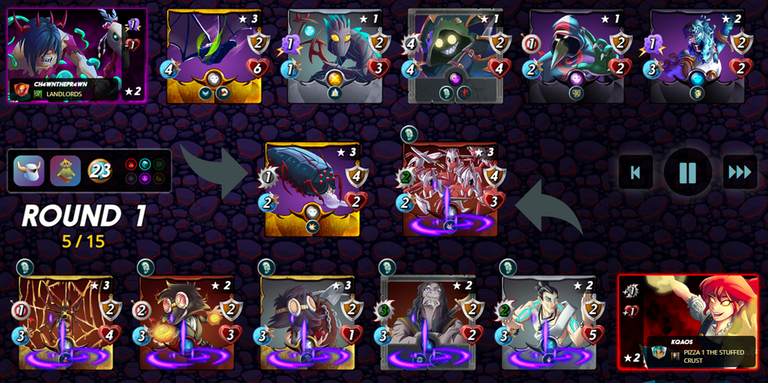 ---
Battle #5 (Link)
Halfway through at this point and I am 50 50, let's hope the home games stay alive! 29 mana, only common and rare's allowed. I'm trying earth on this one, a double sneak attack! They went water, with opportunity hitting my way. So many misses on this one! However, my backup plan as double heals on the tank worked out for me!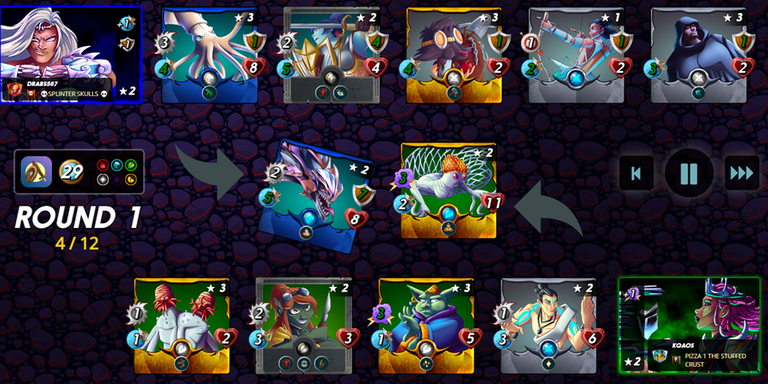 ---
Battle #6 (Link)
Back in the enemy arena on this one looking at 45 mana, stampede and no legendary monsters. I am going fire on this one for some heavy hitters, but with Tusk the Wide leading the way incase they go heavy on the magic. They went fire as well, so that could cause some trouble for me. However, it did not, a solid win for me!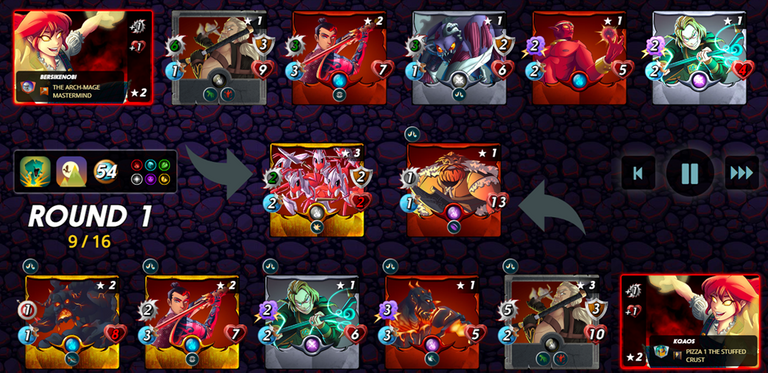 ---
Battle #7 (Link)
Seven is still at home, let's keep the win streak going! 48 mana, super sneak, fire and light only, oh and melee only as well. I went fire for the boost, but then the disintegrator to knock down that attack a little bit, then throw in some Grum and Gorth, it becomes good times! They went fire as well, but instead of Gorth, they have Tatiana, which is going to hurt! Some good hits really pushed me through on this one!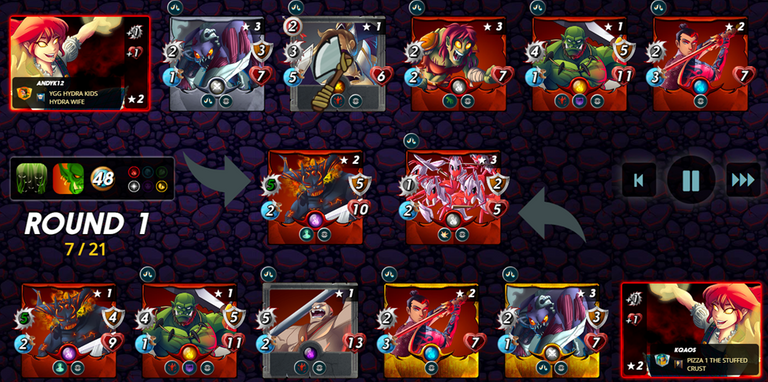 ---
Battle #8 (Link)
This last fight is on the road, which is okay, let the good times roll! I am going light on this one, with a different lineup than I usually do I am using Grandmaster Rathe to hopefully help me through this one! They went magic, so that void shield will come in handy! However, they do have Quora, which is painful. I made it by the skin of my teeth!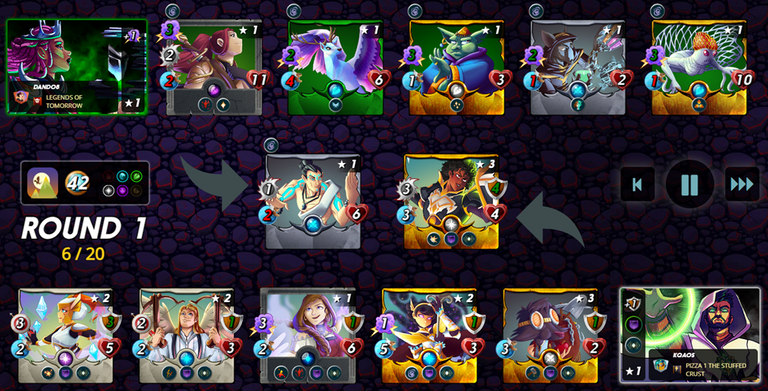 ---
I am very pleased with this one, one of my best brawls in awhile, with just under 9 hours to go I am sitting at 6 and 2, where I will stay, but it is good to be there! The guild as a whole is sitting in 3rd place, hopefully we can maintain that position!
We did well as a guild in this one, placed 3rd place, 6 wins above the 4th place position, so solid on this one! A good amount of merits as well.
---
Due to those merits, an epic: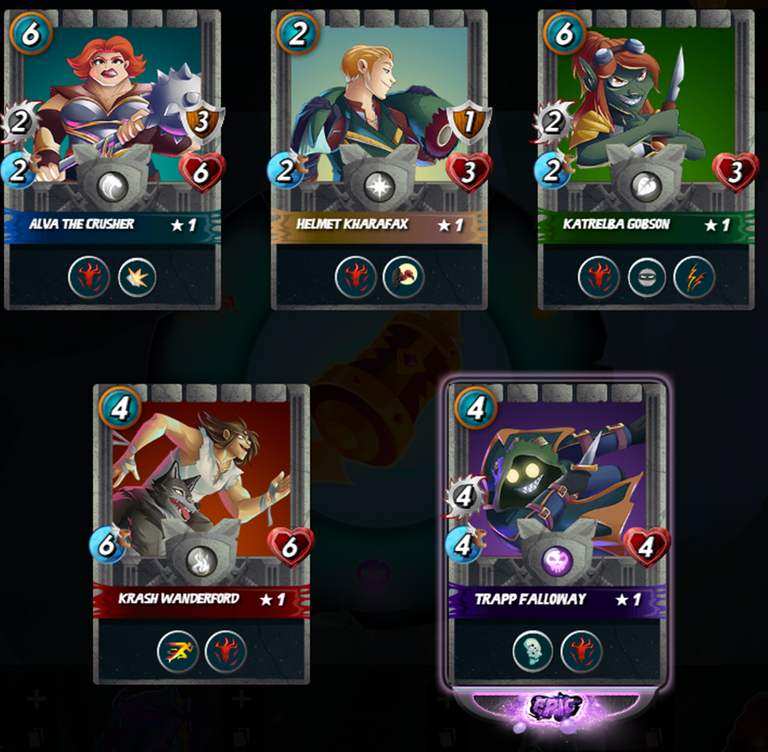 ---
Check out other Pizza Guild Brawls:
@candnpg Splinterlands Brawl Report
@relf87 Guild Brawls With Pizza 2 - How Many Battles Can Water Win?
@shauner Shauner's 41st Splinterlands Brawl Report - PIZZA 2 The Deep Dish Guild
@edskymiguel PIZZA GUILD BRAWL REPORT
@blitzzzz Splinterlands & PIZZA Brawl Report : My 55th Brawl Report with 🍕PIZZA 2 The Deep Dish Guild🍕 ⚜️⚔️🛡️🔥🐉
@theacks PIZZA Guild Brawl Report #4- A Heavy Dose of Quora
---
Giveaway Pings
@amaillo
@luizeba
@irisworld
@h3m4n7
@blitzzzz
@shawnmichael-gt
@koodies
@postapocgamer
@jfang003
@henruc
@bokica80
@relf87
@cogie88
@candnpg
@chefbgob
@qoogohome
@mercysalifu
@thoth442
@bonehead752
@marcinxyz
@urkanon
@criptosectadepit
@urkanon
@plicc8
@theacks
@danideuder
@vagabond42069
@zekelol
@waynechuasy
@xheadhunterz
@eijibr
@yokosama
@rimurutempest
---
Thank you for reading this far, additionally, I do want to thank the people in Pizza, a great place to hang out! I have learned a lot from it and there are great people and a very positive community.
You can find them here: Awesome Pizza Discord
I'm starting to track the Pizza token a little bit more as well, it is currently sitting at $0.02854, a great time to join!
At some point I will be doing some other posts about my experiences in Crypto, but here are some links if you are interested in some other NFT Games or other games as well!
---
Splinterlands
If you use my referral link I will send you 200 DEC to get started!
Layer 2 Labs
A Great community for Splinterlands, with games and a faucet to help players as well, new name as well, was Splinterlabs.
Rising Star
Great music NFT and a way to support up and coming musicians!
Sorare
Still learning this one, but it is a football (American Soccer), easy to set up and go!
Star Citizen Referral code: STAR-LRKQ-D6NK
Space game, still in alpha development, playable, very immersive, sign up with the referral code it will give you money in the game along with both of us receiving a free ship!
Unmineable
A great way to get into Crypto mining, easy to set up, code gets you a 0.25% fee discount, uses the graphics card while you are not using your computer, or you can mine with just your CPU.
---
Let me know if there are any questions, you can find me in the messages here or in the Pizza Discord.
Lastly, thank you again, remember you are awesome and have a wonderful week!
Dr. Kqaos
---
Photos come from PowerPoints stock image, Bitmoji with Splinterlands logo on top of it, or my own screen shots of Splinterlands
Disclaimer: This is my opinion, not financial advice.
---
---