A fresh new Splinterlands season started | Shopping and Focus chests opening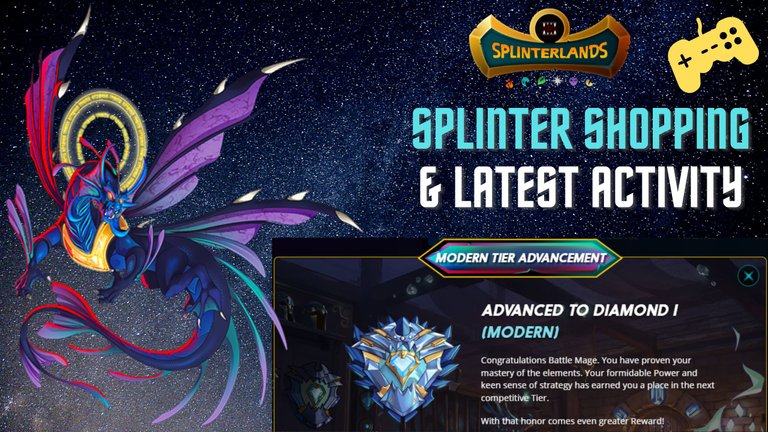 Greeting my fellow hivers and Splinternerds!
The brand new 2023 is finally here and I hope all of you are still enjoying the new year with your loved ones. But on the other hand, our beloved Splinterlands game has also surpassed another season, 101th to be more precise and the current season has already passed 2 days. For me, in order to reach Champ II league I really overplayed a bit and drowned my ECR bar down to 5%. So, I was staying away from it for a couple of days and finally from last day, I started playing again into the ranked. As I finished the last season while in C2, my trophy count got reset down to 3,100 and started the season in Diamond II. But after playing aggressively for 2 days back to back I got successful touching the Diamond 1 threshold level.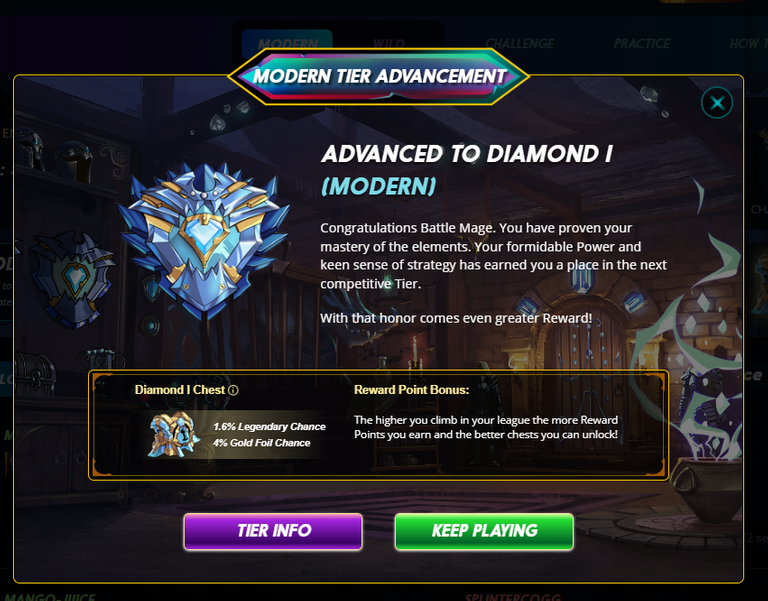 But however, as I stopped playing for today, I was already lost my precious place from Diamond 1 and with 20 less trophies from it's base level, I am currently got downed back at D2 again with current count of 3,380 trophies. No doubt, the competition of who reaches into the Champ tier sooner has still on full throttle so there's a blood bath going on in Diamond top places. Needless to say while competing for while during these last 2 days, I have again spent a large amount of my ECR bar again which is currently recharging at 51% only. So, let it rest again for at least for a day. As for chest counts, today I got Healing rule as my daily focus mission and I collected 12 rewards chests also so far and already halfway to the 13th one. As I still have 16 hours left before the focus timer ends, I will probably try for the 13th chest tomorrow morning. And about season chests, with these 2 days of playing, I have already grabbed 14 reward chests so far and this time I will target to achieve 55 total season chests before time runs out.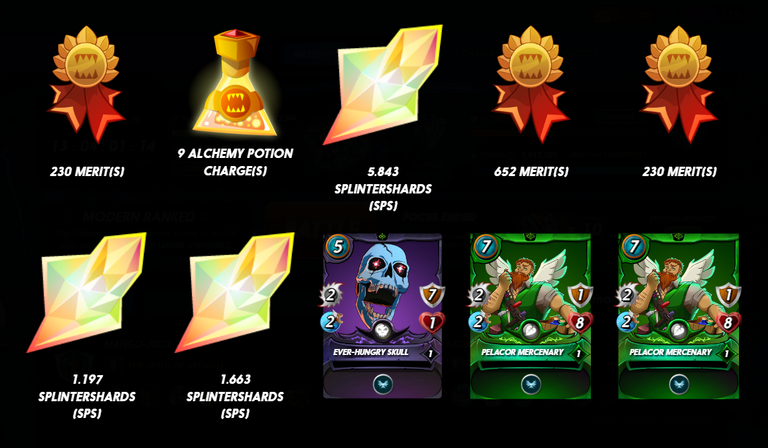 In the screenshot above I have shared my last day's focus mission outcome. I got the Water as my focus mission the last day and I finished the focus by achieving a whooping 10 chests on my first day of playing to give it a boost. As you can see from above, 3 of those reward chests produce merits so I got around 1112 of merits, which a a big chunk considering I got them on my first season day. I also got another 3 of those chests to produce SPS for me and I got close to 9 SPS and from rest I received a bunch of both alchemy and legendary potions and 3 common cards. I kind of expected average rewards like these as I am not even opened then in Diamond I but this season, I am thinking to focus my all into entering champ tier as fast as possible so that I can have more chances to generate good rewards from those daily focus mission chests.
Splinter Shopping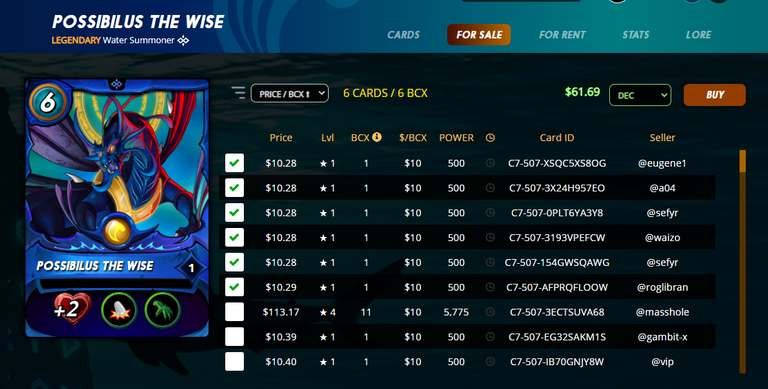 The time is running fast and another Chaos legion airdrop card got reveals as you can see in the official shop tab in game and will be soon launched and distributed among pack buyers. Meanwhile, I have started gathering the Water legendary airdropped summoner Possible the Wise one by one while they still selling for low price. Looking at market, this awesome summoner is currently selling for Approx 10.50$ per BCX and as a legendary card, we will need total 11 BCX of this summoner card in order to make a max level. So far, I have bought total 7 BCX of this card and I have bought them just a little lower than the current market rate. At first, I saw their price starting from 10.28$ at a point and bought all 6 those were listing for that price and later I bought another one. As usual, I used the monstermarket.io website to buy those cards and used splinterlands credits to make the purchase and received the 3% cash-back in form of dec quickly into my hive engine account.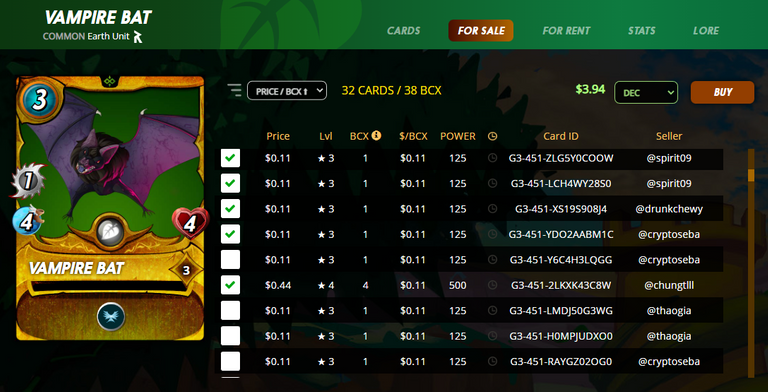 I also bought another max level gold foil common reward card, the Vampire bat just for 3.61$ and added it into my playing collection while replacing the common max card into the renting acc. It's hard to believe that even some max gold foil cards are now selling for only 3-5$, but using fold foil card in matches earned you more SPS and RP or reward points per win and hence more focus and season chests. So, definitely buying them while they are dirt cheap and using them in battles is really worth it if you ask me. With this Vampire Bat card, I have completed buying all the latest reward edition common cards as max gold foil and next, I will try to buy snd make the epic cards into max gold foils. Let's see how that goes…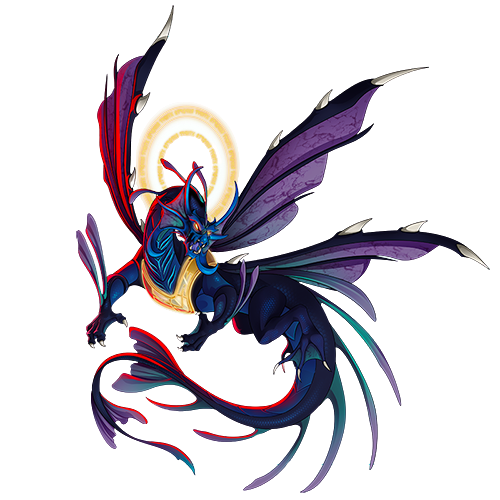 I hope you liked reading my Splinterlands shopping and latest activity and posts and also liked watching the focus reward chests openings. Wish me luck so that I can find better rewards from these loot chests and also Let me know how your luck favored you with the last season rewards in the comments below and I will be seeing you all in my next post.

Wish you all good luck on all of your future Splinterlands matches.
Thanks for visiting my post. Please come again!
Stay well and keep playing Splinterlands.
Want to start playing splinterlands? Click here
---
---
Posted Using LeoFinance Beta
---
---