TeamPH is Beginning to Take Flight, Growing our Community to Solidify a Stronger Foundation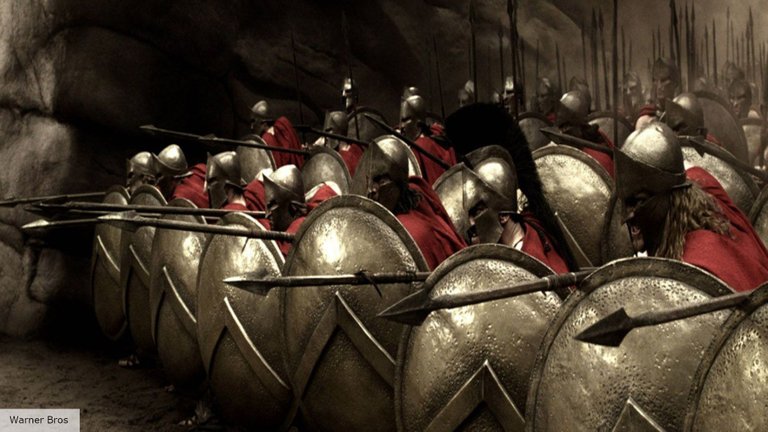 (Taken from Google Images 300-movie-true-story-the-spartans)
"Together we Thrive Kapamilya (Family in Filipino)" is our motto and our mission statement. Our community moves together as One. We are ever-growing, usually silent at times, belittled and unappreciated by some, but within the ranks of TeamPH, we stand tall and unified.
These are exciting times for us all, from the start of 2023, we as TeamPH have been very busy getting initiatives rolling, accumulating assets, putting more decks available on NFTY, exploring other areas that may bring value to TeamPH and improving our Brand Awareness on the whole. We thought we would share some of our most recent achievements.
@thepeoplesguild have invited me to join them on a Podcast on the 23rd March 2023. Previously, they had hosted @damienwolf and he spoke very highly about TeamPH's efforts, and they wanted to find out more. I most graciously accepted there offer and hope that we can get a good number of our community in the audience. It is great exposure for us. I look forward to seeing you there.
@leveluplifeph and I also had an opportunity to speak to @davemccoy. Not only is he one of Splinterlands' Community Leaders, he is also an OG and the Founder of Team Possible. He is very much interested in helping TeamPH with future endeavors. We are currently in discussion how we may best serve the Community through Collaboration. What's even better, his wife is a Filipina. Should you have any ideas regarding future collaboration, please feel free to comment below.
TeamPH has decided to take on @damienwolf to scholar our up and coming Diamond Account which will be available for the next season. It will be a Chaos Legion and Reward cards Deck, and depending how it performs we may be making additions, and there maybe plans to create more moving forward. He is not only a force to be reckoned with on the Splinterlands Battlefield, he has also been an influential and dedicated member of our Community, willing to help any initiatives that we ask him to assist with and actively promotes our vision. Please join me in congratulating Mr. Wolf with hopes that he brings back great rewards to the motherland.
TeamPH Token Discussions
We will be having a meeting on 13th March 2023 at 8PM regarding our future initiatives that we are planning to launch. We will be discussing the following:
TeamPH Curation account
TeamPH Buy & Sell Platform on Discord
Upcoming Tournaments for Staked TeamPH Holders
Share dividends for Top 10 Staked TeamPH Holders
Buddy Scheme
Update on Land Plot Mortgages
Update on Rent to Own Decks
TeamPH Diamond Deck – Scholar Chosen – Damienwolf
TeamPH Stream Team
Mangomayhem's Birthday Bash, Live Event at Mango Lounge & Estates
Once I have received clarification on each of the areas of focus listed above, I will be releasing another article on Peakd in greater detail.
Special Shout Outs
There have been certain members of the Hive Community that have been very open to helping TeamPH on our Journey since the start of 2023. They have welcomed us into their own Communities and Discord Groups and have shared their knowledge and assistance for some of our initiatives and should be recognized.
@jim_crypto from @thgaming, an old acquaintance of @leveluplifeph has been sharing his knowledge regarding the Hive Eco System, helping us to create our own Community Feed on Peakd and supporting our TeamPH Tokens and Initiative like our Introductory Curation Competition hosted in February. We reciprocated and brought our Community to his Platform and have invested into THGaming and his Liquidity Pool. He has much respect for what we are doing and the moves that we are making.
@azircon is a well-known name in both Splinterlands and Hive, and to be honest one of my main inspirations to write again. He not only taken time out to judge our first competition, he has been actively helping me to understand the Hive Eco System, the importance of Quality over Quantity and how to "Fish without Bait". He even called TeamPH, "A Beacon of Light" for the Hive Community, which I plan to personally uphold. He is behind the scenes yet is one of the reasons for those with voices unheard to become noticed. An example of this is @schnapoon (Also known as @ueyuey), one of our idols in the Splinterlands gaming world.
@ecoinstant is another Active member of the Hive Community and Owner of the INCOME Token. He recently launched a competition to win a Diesel Pool, in which TeamPH is one of the Candidates. If we were to win (Results will come in 2 days' time), we would earn ourselves a TeamPH: SPS Pool, this would greatly assist our endeavors for growth. He has been very active within our discord and has suggested future collaboration as he is assisting the community of Colombia with a similar vision to that of TeamPH. He is routing for us to take the lead.
Thank you for taking the time to read our post and should you have any questions or queries, please do not hesitate as to write a comment below or message me directly. We look forward to updating you with our detailed initiatives moving forward. But for now, this is Mangomayhem signing out!
I look forward to Seeing you on the Battlefield!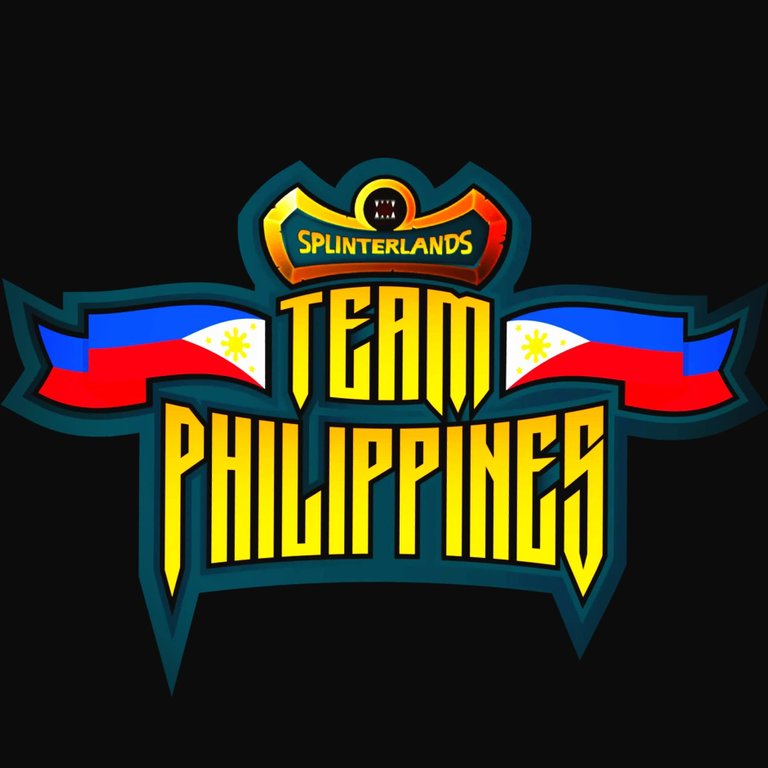 ---
---