Gargoya Scrapper Weekly Battle Challenge | Splinterlands #179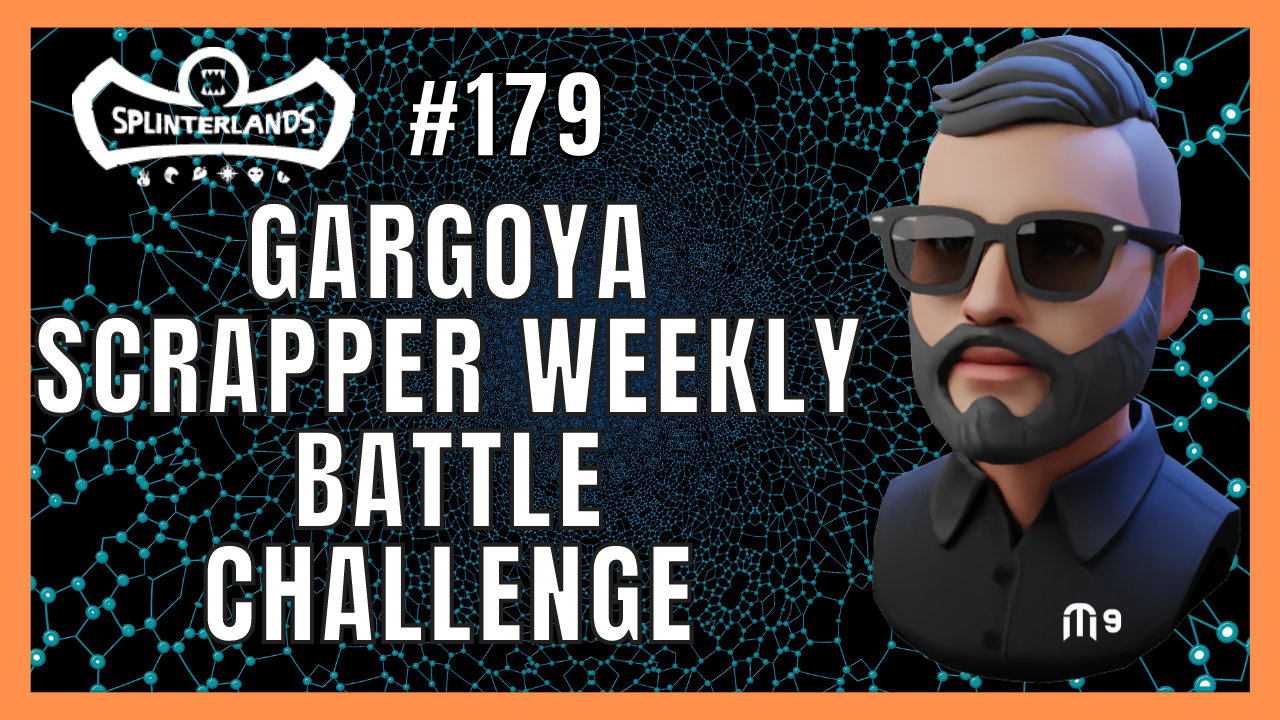 This week's battle challenge focuses on the Gargoya Scrapper.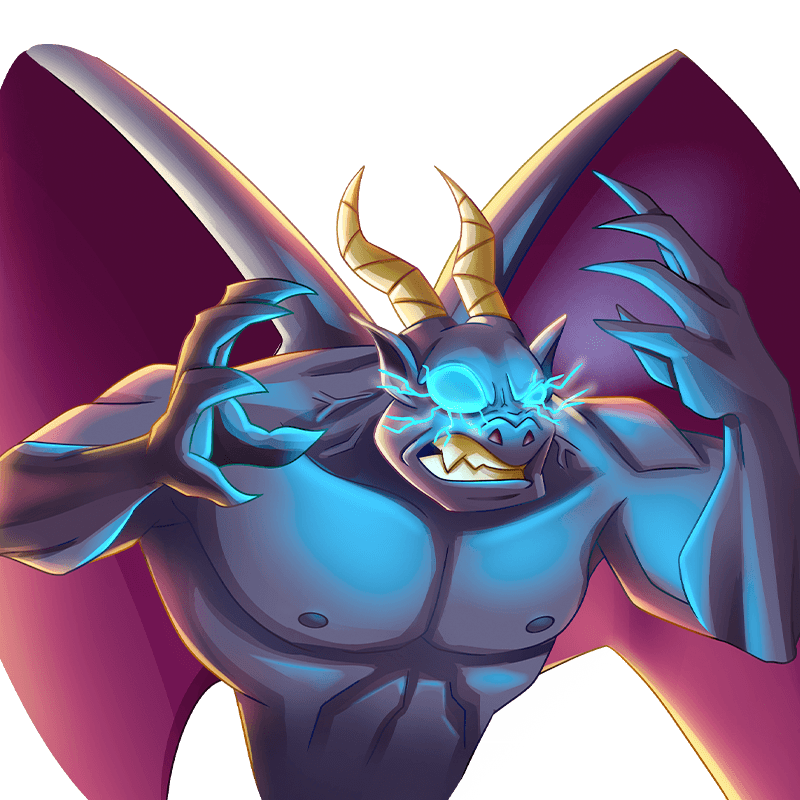 Card Details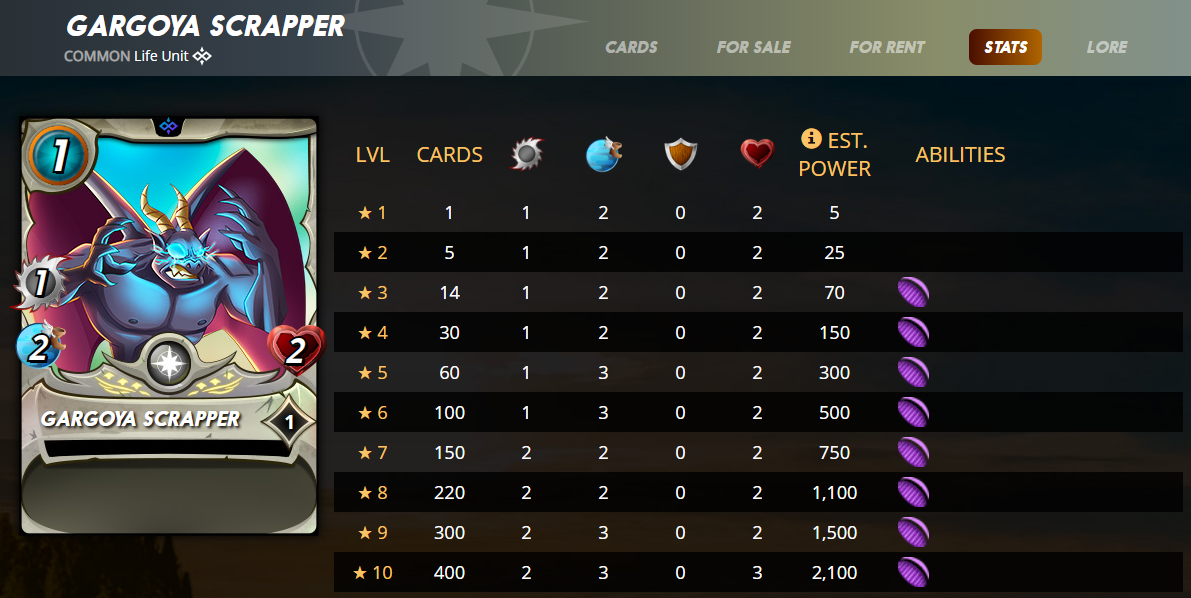 A Chaos Legion common level monster from the Life unit at level 1:
Estimated cost: $0.037
Melee attack: 1
Speed: 2
Health: 2
The weekly battles continue to focus on the new Chaos Legion cards, and this week it focuses on the Gargoya Scrapper. Do you remember the kid's cartoon show from 1994 called Gargoyles? How amazingly fantastic was that show and the opening intro song is still a classic nowadays. The show's creatures were gargoyles and powerful, mighty creatures saving the day. Unfortunately, the same doesn't apply to Gargoya Scrapper. The only redeeming quality is its low mana cost. The stats for the Gargoya Scrapper are not good; therefore, it can be used in certain battles and rulesets, but don't expect it to make any impact.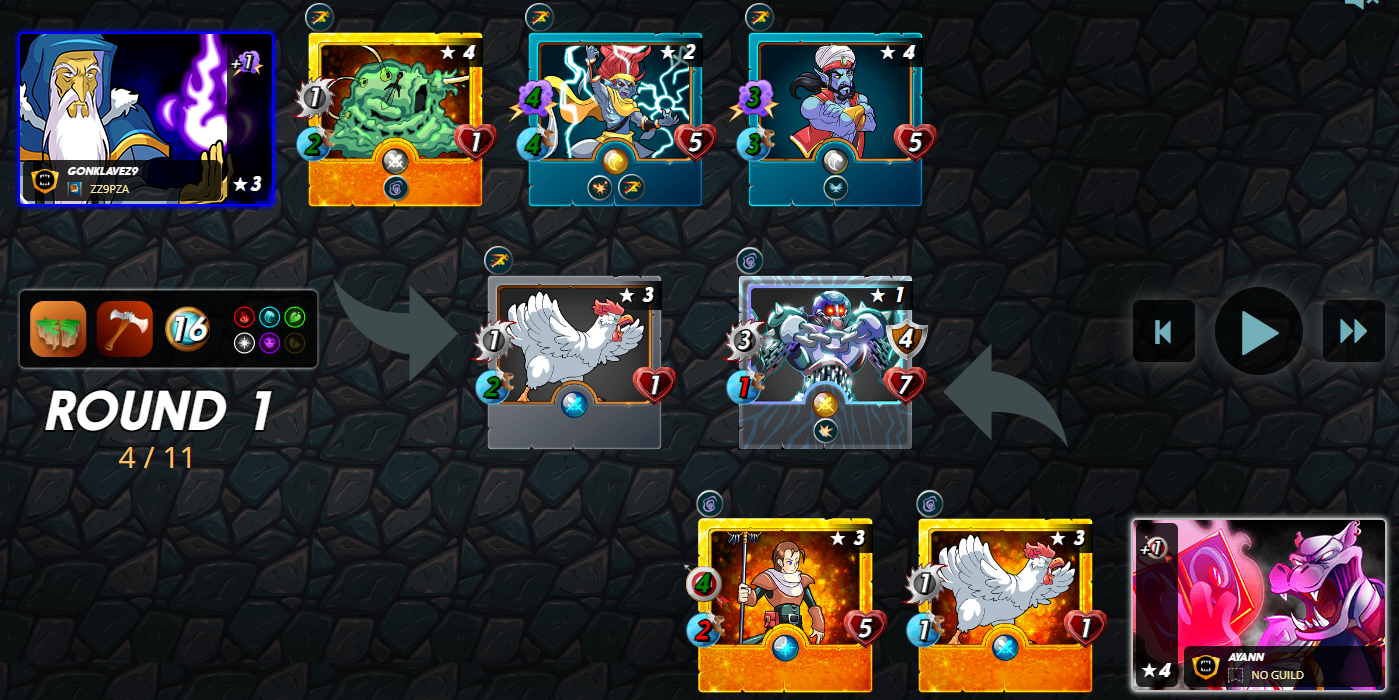 Battle Details
Mana cap: 16
Rulesets(s): Earthquake, Melee Mayhem
Lineup Details
Alric Stormbringer: +1 magic damage to all friendly monsters.
Furious Chicken: sacrificial melee lamb to absorb a hit from the opposition monsters.
Creeping Ooze: support/sacrificial melee lamb + speed debuff.
Ruler of the Seas: primary magic DPS + speed buff.
Sea Genie: support magic damage + Flying ability to offset the Earthquake ruleset.
Did your strategy work? What will you try differently next time?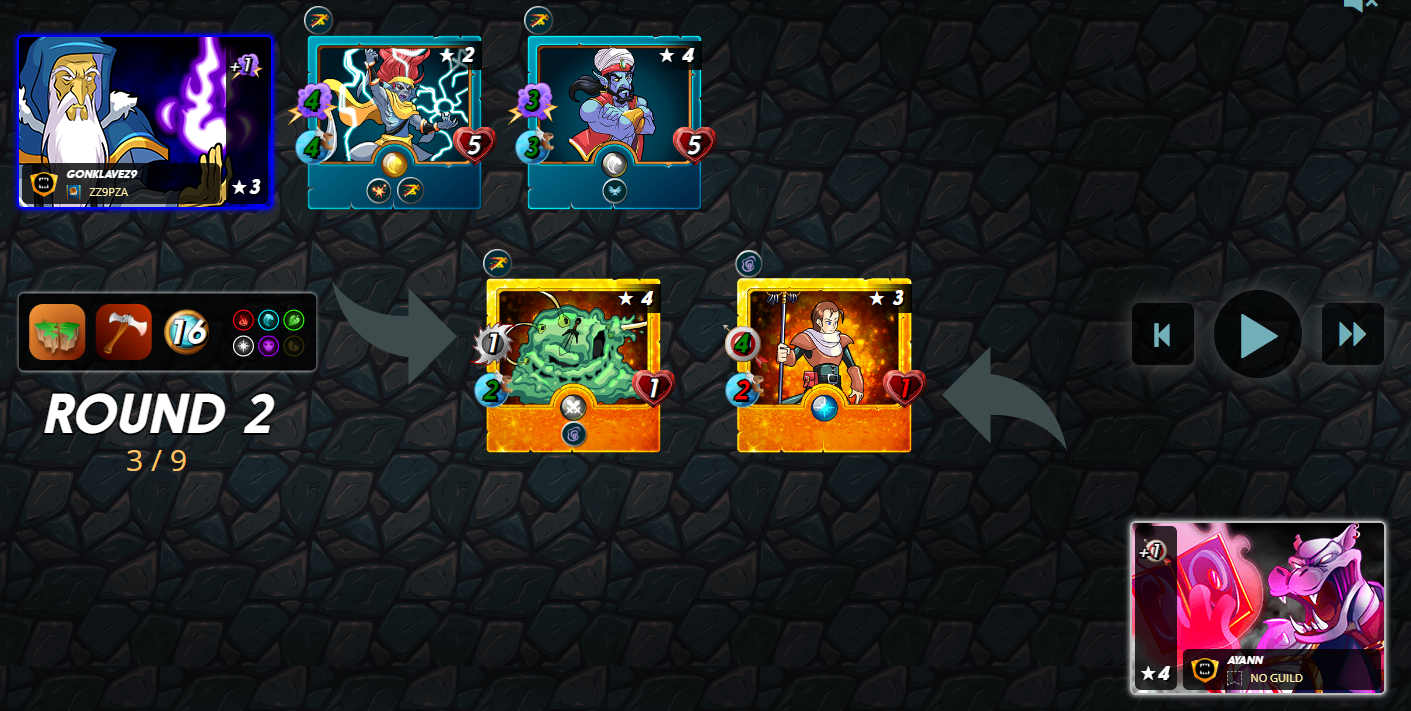 As I didn't have Gargoya Scrapper at a high enough level, I decided to feature one of my most used one mana-cap monster in battle, Creeping Ooze. This was battle was reasonably easy for various reasons: Alric Stormbringer paired with Ruler of the Seas, and Sea Genie results in seven magic being dealt, Speed buff + debuff with Creeping Ooze and Ruler of the Seas, and finally, my opposition playing a slow speed melee tank in the Chain Golem. Creeping Ooze and Furious Chicken are probably my most used monsters after Lord Arianthus because I use them to fill up the rest of the monster lineup slots.
Do you like the Gargoya Scrapper? Why or why not?
The Gargoya Scrapper is, at the time of writing, the cheapest Chaos Legion card on the market, so the market is voting with its wallet and designating it to the category of being a pack filler monster. Yes, it has a redeeming quality of being a low mana-cap monster, but its usefulness will be far between. If you are a splinterlands collector, then you are in luck with its low price; however, if you want to compete in the new daily reward system, look elsewhere.

Are you new to splinterlands and want to learn to play the game? Check out my Ultimate Guide to Splinterlands: A Collection of Articles and Guides 2021. If you enjoy reading my splinterlands content, please follow and support me by signing up to playing splinterlands through my affiliate link: https://splinterlands.com?ref=mercurial9. We both would have a chance to receive a cool NFT!
---
Thank you for reading, and I hope you have a good rest of the day!
Follow me on these other platforms where I also post my content: Publish0x || Hive || Steem || Read.Cash || Noise.Cash || Twitter
Posted using Splintertalk
---
---