Splinterlands Monday Giveaway

It's me again! 😁
This will be an exciting week for us as I will be giving away RARES!
SPL RARE WEEK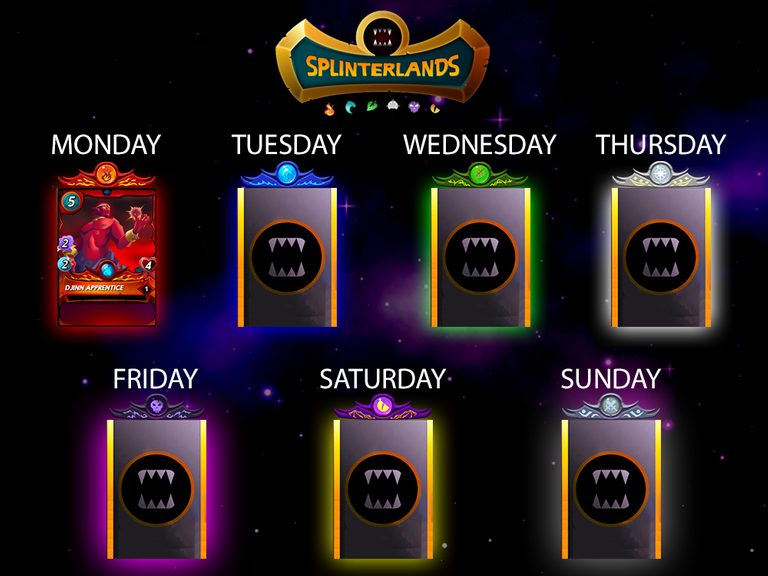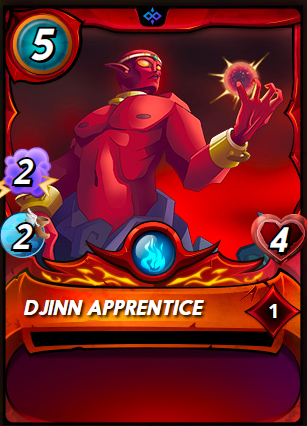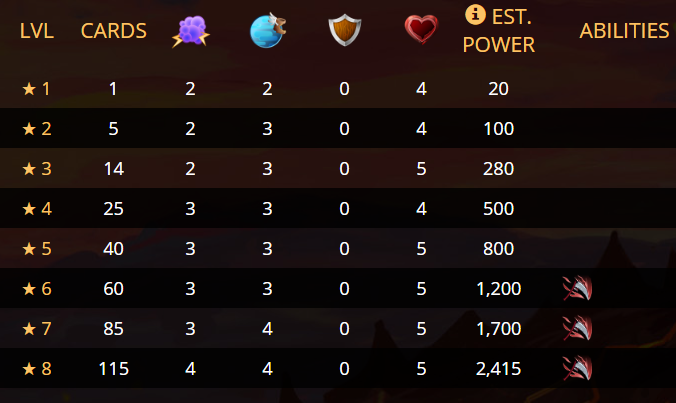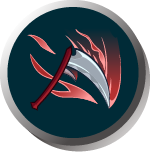 DEATHBLOW
This Monster does 2x damage if their target is the only Monster left on the enemy team

Djinn Apprentices prefer to study under more powerful djinn to hone their magic. While not as strong or cunning as others of their kin, they are just as dangerous to untrained warriors.
When the Chaos Legion arrived, it had a diverse effect on the djinn. Not a unified race by any means, some chose to align with the Chaos Legion, some chose to defend against it, and others chose to go their own path and leave it all behind. Djinn Apprentices chose to align themselves with Djinn Inferni, believing in his mission and his vision.
The Djinn Apprentices kneeled before the powerful form of Djinn Inferni. The heat of the volcano was immense, but it did not affect these beings of fire and magic.
Djinn Inferni looked across the row. "Djinn Muriat has betrayed our kind. He has aligned himself with the foul Chaos Legion. He has corrupted the name 'djinn' and all it stands for. We will no longer sit in silence as his darkness spreads. It will take all of us to face him. Will you join me?"
"We will!" the Djinn Apprentices exclaimed as one.

Congratulations to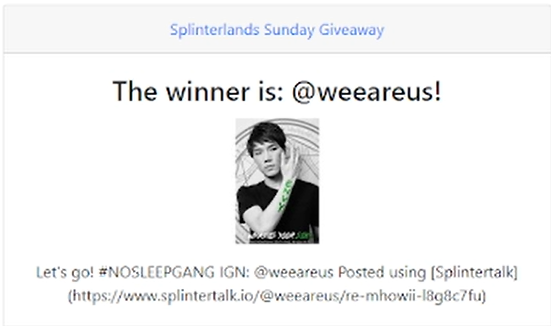 Everyday, we will be having different elements to be given away.
It will be a random card including the rarity, Regular or Gold foil
and it will depends on my budget lol
| DAY | ELEMENT |
| --- | --- |
| MONDAY | FIRE ELEMENT |
| TUESDAY | WATER ELEMENT |
| WEDNESDAY | EARTH ELEMENT |
| THURSDAY | LIFE ELEMENT |
| FRIDAY | DEATH ELEMENT |
| SATURDAY | DRAGON ELEMENT |
| SUNDAY | NEUTRAL ELEMENT |
**Disclaimer - Elements will be subject to change**
**( I am just a small fish in the community)**
​


​\`Upvote and Reblog will be much appreciated but not required
-You must be having a Splinterlands Account
-Participants with NO RATING will be ignored
-Comment #NOSLEEPGANG + IGN
-Users who participate with more than one account will be blacklisted

The winners will be drawn by a Random Winner Picker and
will be announce in my stream.
I am now streaming regularly on twitch (12Noon to 2PM)
My schedule might be change because of work
You are welcome to visit and support me on my Streaming journey!
click HERE for the link


Other participants: @vaynard86, @stamato, @pero821, @bryanlz8764, @barsman, @luizeba, @rimurutempest, @xykorlz, @asdfghjkiraaa, @relf87, @zelanne, @haizelanne, @olaf.gui, @seeweed, @pix21, @davethegreat, @gs1, @maurye23, @imsadik, @henruc, @circlebubble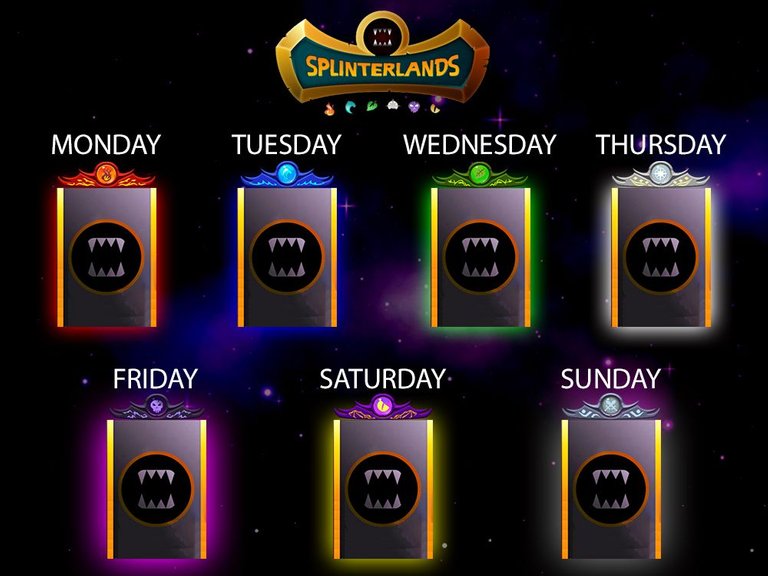 #splinterlands #play2earn #spt #hive #peakd #oneup
#pgm #crypto #NFT #PlaytoEarn

---
---