Splinterlands Wednesday Giveaway

It's me again! 😁
This will be an exciting week for us as I will be giving away RARES!
SPL RARE WEEK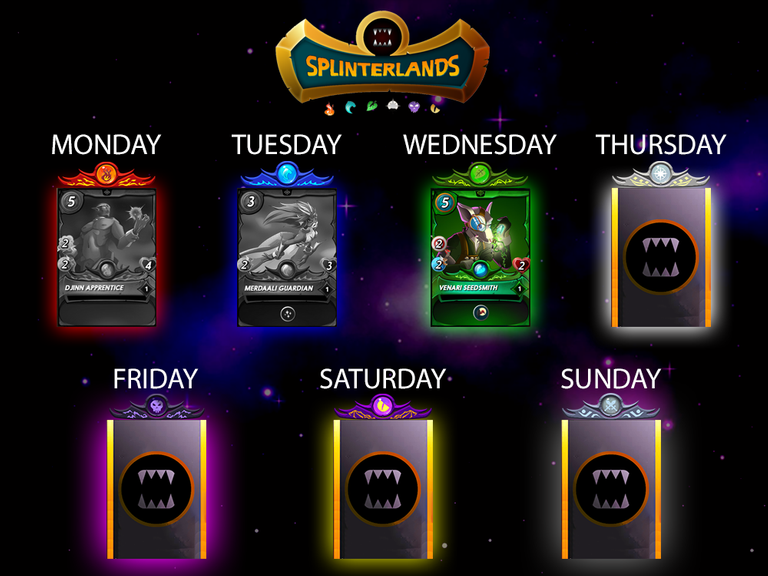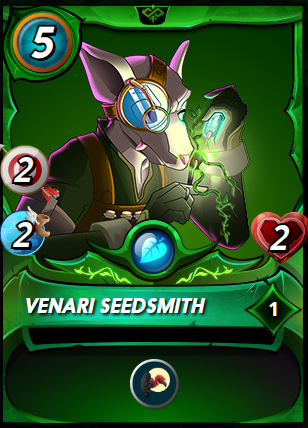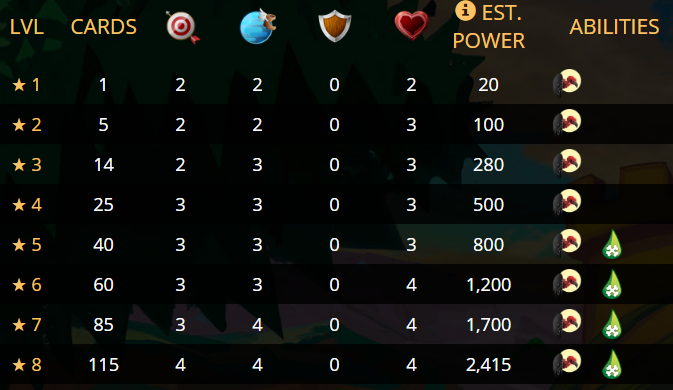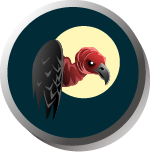 SCAVENGER
Gains 1 max health each time any monster dies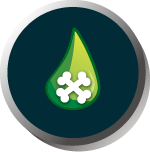 POISON
Attacks have a chance to apply poison, which does automatic damage to the target at the beginning of each round after the poison is applied
The Poison ability is triggered 50% of the time. Poison does damage at the end of the turn and is not affected by shield or void

Banished from Below 2 of 5 - Outside the boundaries of the core engine, there is an open space of densely concentrated power. This is known as the Power Depths. Several types of creatures live here, including the mole-like scavo people and the antoids. These races use the Planet's natural internal power to live luxurious lives safely within the Planet's cocoon, and few among them are even aware of life on the Planet's surface.
Beyond the Power Depths is an even larger area known as the Strite. Among Splintral experts that know of its existence, the Strite is often referred to as the Dream Splinter. Laws of physics do not always hold true in this realm of dreams, where the power of the Planet can create illusions and impossible-to-describe wonders. Beyond the Dream Splinter and one step closer to the Planet's surface is the Underworld. Almost all Splinterlands experience with the underground comes from their dealings with those from the Underworld, which can be easily accessed through certain caves throughout the Splinterlands. Many parts of the caves beneath Molten Mountain lead to the Underworld, as do openings on the surface of the Raysco Mountains of Mortis. The most famous of these openings is the mouth of Monster Mountain and its Dread Hall, wide enough for a marching army in formation.

Congratulations to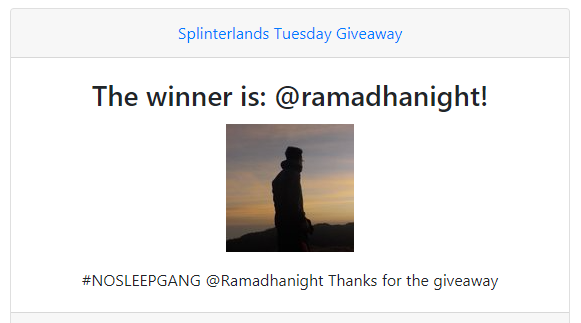 Everyday, we will be having different elements to be given away.
It will be a random card including the rarity, Regular or Gold foil
and it will depends on my budget lol
| DAY | ELEMENT |
| --- | --- |
| MONDAY | FIRE ELEMENT |
| TUESDAY | WATER ELEMENT |
| WEDNESDAY | EARTH ELEMENT |
| THURSDAY | LIFE ELEMENT |
| FRIDAY | DEATH ELEMENT |
| SATURDAY | DRAGON ELEMENT |
| SUNDAY | NEUTRAL ELEMENT |
**Disclaimer - Elements will be subject to change**
**( I am just a small fish in the community)**
​


​\`Upvote and Reblog will be much appreciated but not required
-You must be having a Splinterlands Account
-Participants with NO RATING will be ignored
-Comment #NOSLEEPGANG + IGN
-Users who participate with more than one account will be blacklisted

The winners will be drawn by a Random Winner Picker and
will be announce in my stream.
I am now streaming regularly on twitch (12Noon to 2PM)
My schedule might be change because of work
You are welcome to visit and support me on my Streaming journey!
click HERE for the link


Other participants: @subashtechy, @olaf.gui, @henruc, @chinzilla, @rimurutempest, @redco, @gs1, @stamato, @baburamg, @haizelanne, @pix21, @amaari, @vaynard86, @gregory-f, @luizeba, @middle-earthling, @engilhramn, @jabeesaints, @relf87, @criptosectadepit, @asdfghjkiraaa, @jhuleader,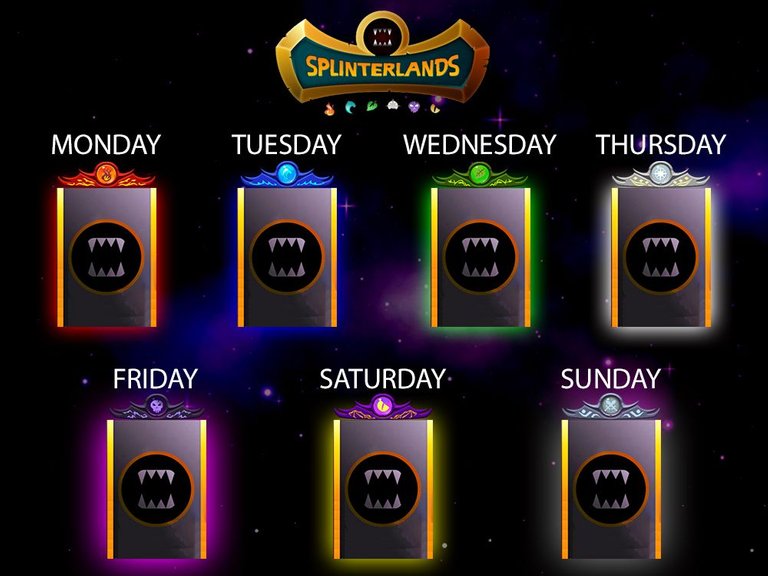 #splinterlands #play2earn #spt #hive #peakd #oneup
#pgm #crypto #NFT #PlaytoEarn

---
---