Kiss Me, I'm Irish (...by Deportation): My Hive Introduction

Hello, fellow Hivers!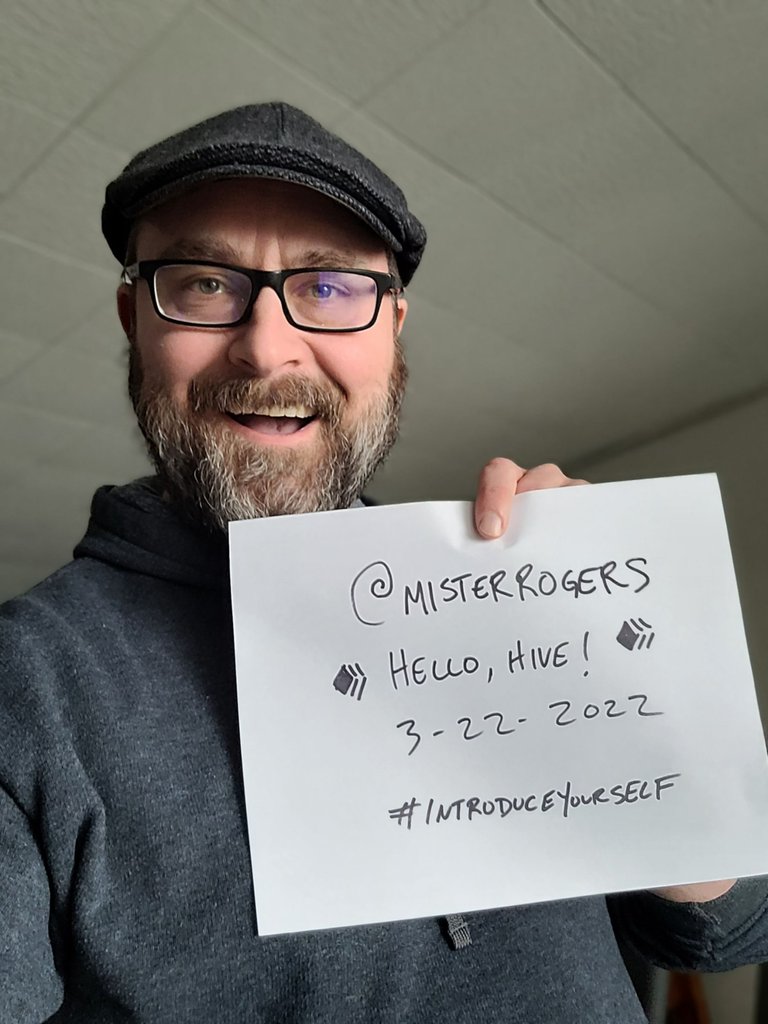 First off, my sincere thanks to my @splinterlands guildmate @azircon for encouraging me to check out all things Hive and to begin posting here. I hadn't realized Hive was so extensive and I'm thrilled to be a part of it (more on that a little later)!
It also just occurred to me I should have been using this post's title line on dating websites... and it is true, my father's side is mostly English, having hailed from somewhere along the English/Scottish border. Having had the misfortune of being born into poverty, one of my ancestors resorted to horse thievery, going about it poorly, hence the deportation to Ireland and eventual immigration to Canada and the United States.
I've spent most of my life living in the great state of Michigan, very much to the north, close to the Canadian border. What we lack in urban amenities are made up by stunning natural landscapes carved during the ice age, rare flora, incredible hiking trails, a local community dedicated to preserving and promoting the area, and good neighbors who will do damn near anything for each other. While it's sometimes difficult living where the height of culinary culture is the Chinese buffet 30 miles away that also serves sushi (it's really good sushi. also the only sushi), it's simple and peaceful here, and given how crazy our world is and can be, I enjoy the slowed-down pace.
A little more specifically about me:
I recently turned the ripe middle age of 42, so for you Douglas Adams fans out there, I've convinced myself that this is the year I'm discovering the meaning of Life, the Universe, and Everything. Or at least unlearning some bullshit. I married young, and we were lovely but ultimately very wrong for each other, although we did make three incredible children who are all talented in different ways and have wildly different personalities. I have no siblings so it's been a such a trip for me to see them grow into themselves.
I graduated from the University of Michigan (go Blue!) with a degree in English Language and Literature, with a focus on creative writing (poetry), so naturally I've spent most of my career running fundraising databases. 🤡
I'm a lifelong gamer from Atari and Commodores to PCs today, a total nerd, and ofc Star Trek > Star Wars. Sorry, not sorry.
I became a part of Hive after researching p2e gaming and deciding @splinterlands was the place to be, even though I had no experience in deck building games. At first, I found a cool card game that I thought would be a lot of fun to play. Soon, I was investing my time, my funds, and my energy into this endlessly complex ecosystem that's still blowing my mind! One of my favorite aspects of modern gaming has been finding great communities of players that have become friends and partners in crime, and I was fortunate enough to find a great guild in @shield-of-glory that emphasizes just that camaraderie in addition to challenging me to improve as a strategic player.
And then Hive itself - holy crap! I hadn't realized there was so much here! I assumed at first that it was just the blockchain powering my new favorite game and its associated marketplaces. Now that I'm digging into the Communities, and seeing all of the social aspects, it's such an incredible way to connect with people all over the world. I've been on a pretty focused journey of self-improvement over the past year, and look! - there's a community dedicated to that very topic. I'm really excited to share my own perspectives on gaming, food, my own journey, my community, and to engage with everyone else here doing the exact same things.
So, hello! I'm pumped to be here, looking forward to meeting a lot of great people, and having awesome conversations. Thanks so much for reading my intro, and I hope to see you around here!
---
---