TeamPH Splinterlands MAYhem Tournament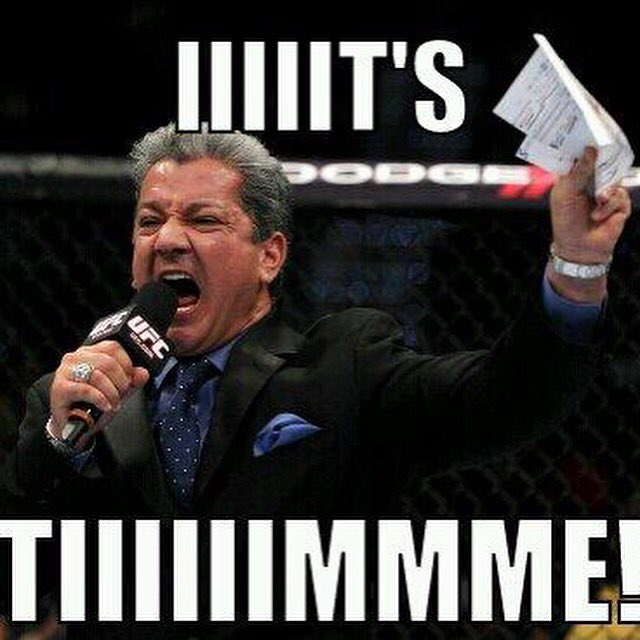 Photo courtesy of Bruce Buffer's Twitter.
In the famous words of Bruce Buffer, IIIIIIITTTTT'SSSS TTTTIIIMMMEEEE!!!!
For the TEAMPH Splinterlands MAYhem Tournament!
Brought to you in collaboration with THGaming and PIMP, we welcome everyone to the second installment of our much awaited tournament!

Prizes
The prizes for the Tournament will be the following:
1st Place – 5000 TEAMPH, 5000 THGAMING, 500 PIMP,
2nd Place – 4000 TEAMPH, 4000 THGAMING, 400 PIMP
3rd Place – 3000 TEAMPH, 3000 THGAMING, 300 PIMP
4th Place – 2000 TEAMPH, 2000 THGAMING, 200 PIMP
5th Place – 1000 TEAMPH, 1000 THGAMING, 100 PIMP
6th – 20th Placements will also receive rewards for participation.

Requirements
As TeamPH is always an advocate of the community in favor of accumulating assets, we attach staking requirements towards our tournaments.
The Staking requirements for this Tournament can be either one of the following:
• 10,000 TeamPH Tokens
• 10,000 THGaming Tokens
• 750 PIMP Tokens

Hosts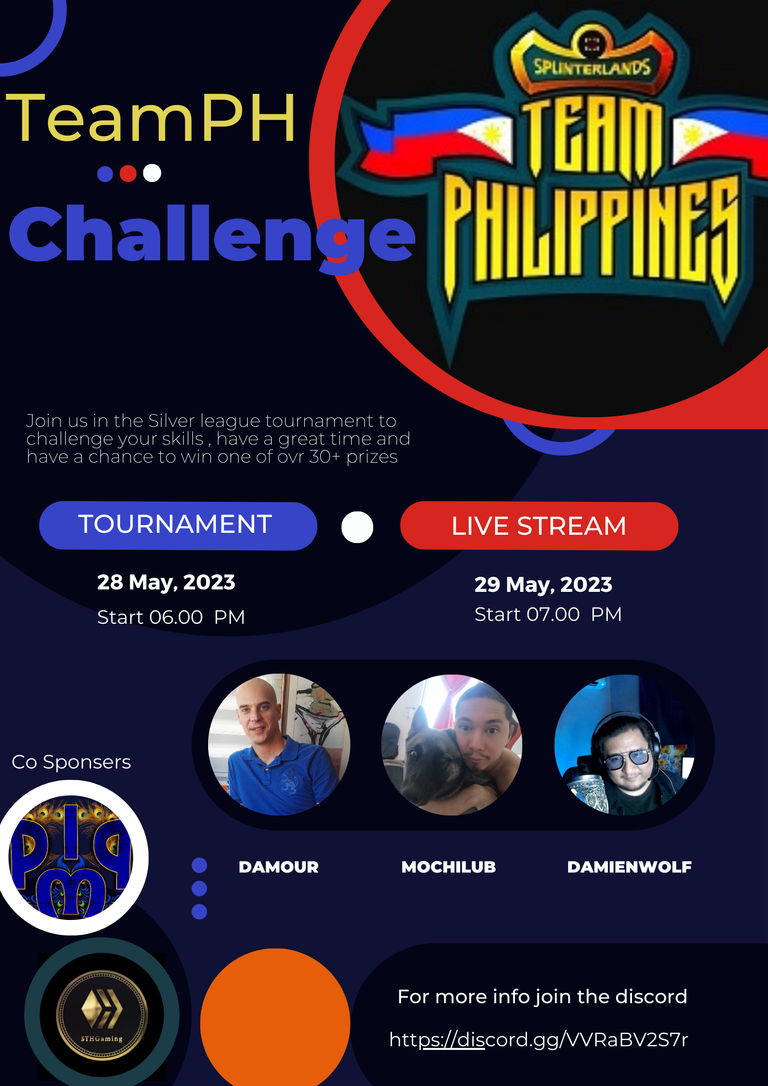 The stream will be hosted by @damour together with @damienwolf and myself. While the tournament starts on May 28, the official live stream will start a day after on May 29th to give time for the players to get their matches in so we can go over some of them on stream. We'll be handing out prizes on stream too so make sure to join!
Stream link: http://www.twitch.tv/playingslwithdamour

Details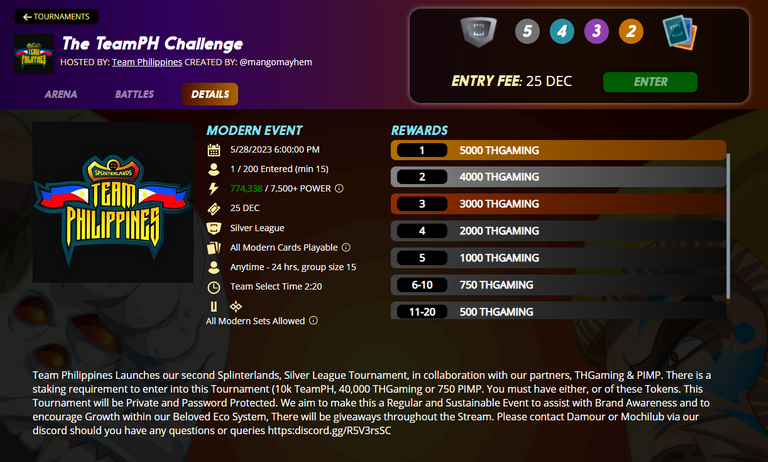 Image courtesy of Splinterlands in game.
Tournament can be found below and it'll be password protected. Since we have a staking requirement, we'll need to vet players accordingly so please contact @damour or myself in our TeamPH Discord so that we can verify you manually and share to you the password. If you are a member of THGaming or PIMP, you can check with either @jim-crypto or @enginewitty for the password or just hop on to our discord, too!
PIMP Discord: https://discord.gg/sXH44Edu
THGaming Discord: https://discord.com/invite/9uzYBhtTFJ
Due to popular demand, our second installment will still be a Silver League Tournament but this time we'll opening things up to All Modern Sets. There are also no restrictions on Legendary Cards so make sure you are thoroughly equipped to kick butt!
Tournament link: https://splinterlands.com/?p=tournament&id=f888f7307e27f73a44c248b092868a1bf376dceb

As always, we strive to make these tournaments sustainable so that we are able to keep that competitive drive alive and all that passion burning. We'll continue to work hard with our partners and we welcome everyone's participation. See you in the tourney, everyone!
| TeamPH | Splinterlands | Twitter | Youtube | Twitch |
| --- | --- | --- | --- | --- |
| | | | | |
---
---