TeamPH Splinterlands MAYhem Tournament Conclusion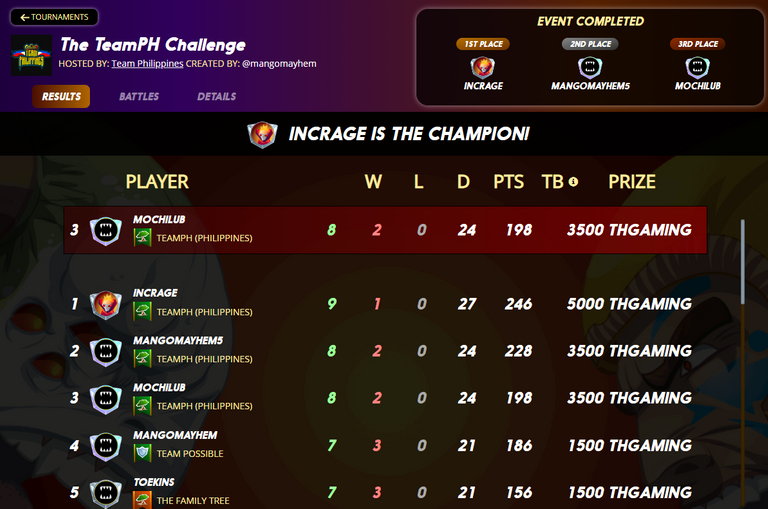 The latest iteration of our TeamPH MAYhem tournament has recently concluded and I'd like to share a few stats to everyone and to help encourage future participation in our hosted tournaments. The tourney was fun as always and the stream was even better. Let's take a look at some of the numbers.

Sponsors
Before all that though, we'd like to give a special shoutout to our sponsors who helped to make this tournament happen in the first place. As always, we appreciate the support as sponsorships are the things that help us keep the tournaments sustainable so we can give back to our respective communities!
Stream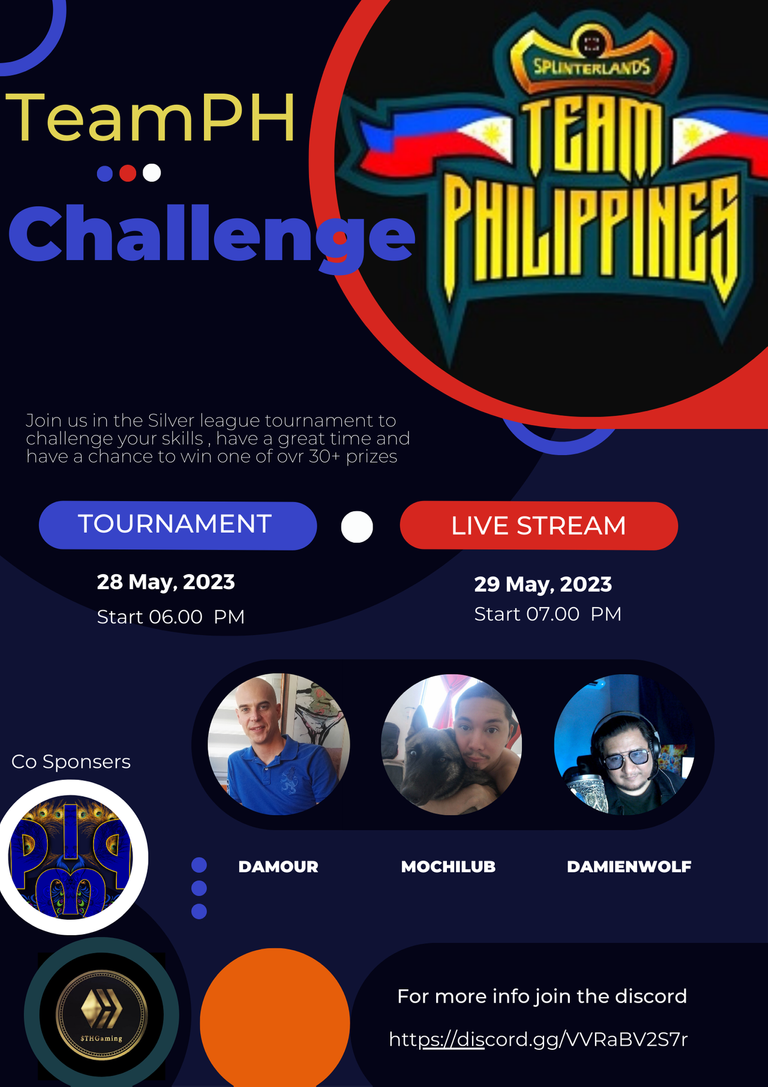 The stream was hosted by @damour, @damienwolf and myself and was very entertaining. We went through a lot of matches as well as gave out a lot of excellent prizes for our viewers. For those who haven't joined our streams, you are missing out! Make sure to join us on the next one.
The twitch stream video is below.
https://www.twitch.tv/videos/1832255244

Results
As always, our tourney was quite competitive especially at the top 3.
Our top 3 placers are as follows:
It was quite competitive but Incrage took top honors by essentially steamrolling through everybody and showed clear dominance in the top spot.
The top 3 placers are all TeamPH members so treat this as an open invite for other participants to step up and give us a run for our money.

Rewards
To understand better why you're missing out, we gave away a bunch of prizes with a mix of the following:
TeamPH Tokens
TH Gaming Tokens
Pimp Tokens
Crypto Shots Starter pack
A mix of various cards including an Untamed Mantoid and an epic Nerissa Tridawn
The kicker here is that the total value of all that was given away amounts to a whopping $71.11! If that doesn't get you excited, I don't know what will!

As always, both the stream and the tournament itself have been excellent and entertaining. We're looking to run this again this month after we get details sorted out. Please stay tuned and make sure not to miss out on our awesome prizes, too! See you on the next tourney!
| TeamPH | Splinterlands | Twitter | Youtube | Twitch |
| --- | --- | --- | --- | --- |
| | | | | |
---
---