How to Repeg DEC & Giveaway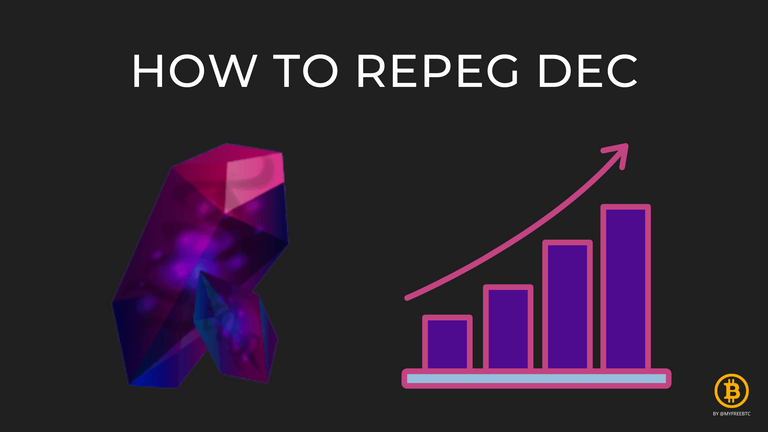 It's been one week since the battle rewards switched over from DEC to SPS and the price of DEC seemed to be recovering a lot going all the way up to $0.84 per 1000 DEC. The momentum didn't last long as some of the players took the opportunity to dump some DEC back into the market after the pump.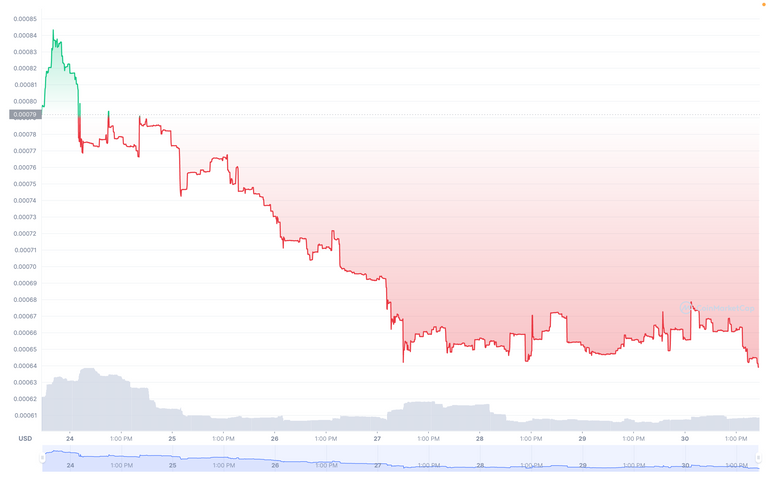 Having DEC at peg is crucial for the future of Splinterlands and the recent change to battle rewards is a step in the right direction but that alone won't fix the problem. DEC supply is still increasing every day and there's no new incentive on the demand side, splinterlands needs to find a way to make DEC deflationary until we can get back to peg. The SPS burning mechanism ensures that DEC will never go too much over the peg because players would quickly arbitrage the price down.
We need more mechanisms to help support the price of DEC and one that could easily be implemented and would have a great impact on the supply would be to burn the DEC generated from market fees until DEC gets back over $0.95 per 1000 DEC or maybe a progressive mechanism that burns more DEC the lower the price gets and less as DEC gets closer to peg.
Just in the last 24H Market Volume: 93,960 sales / $58,635 that is enough to burn $2,931.75 worth of DEC just in 24 hours! Once we start getting close to the peg the team could turn off this mechanism.
New skins are also a good way to help reduce the DEC circulation but there aren't that many people buying them so it would have a very small impact. The introduction of SPS rewards to guilds will incentivize guilds to spend more DEC on upgrading buildings but that alone won't be enough.

Giveaway
⚔️ The rules:
Minimum Reputation of 50
Only one comment per person
Upvote / Follow or Re-post is not mandatory but it is greatly appreciated.
You just have to comment. If you use a different username on Splinterlands please mention the account where you want to receive the cards.
The winner will be picked by a randomizer and will be announced on next week's giveaway post.
⚔️ Cards for this week: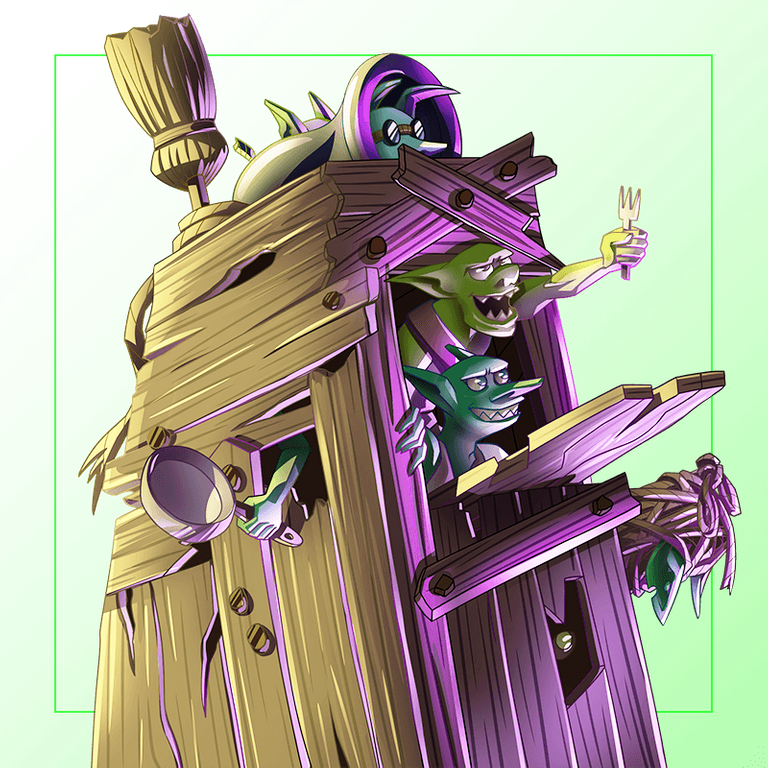 Cards will rotate splinter every week, Fire -> Water -> Earth -> Life -> Death -> Dragon -> Neutral. This week if you win you will receive 2x Goblin Tower.

⚔️ Last week's winner: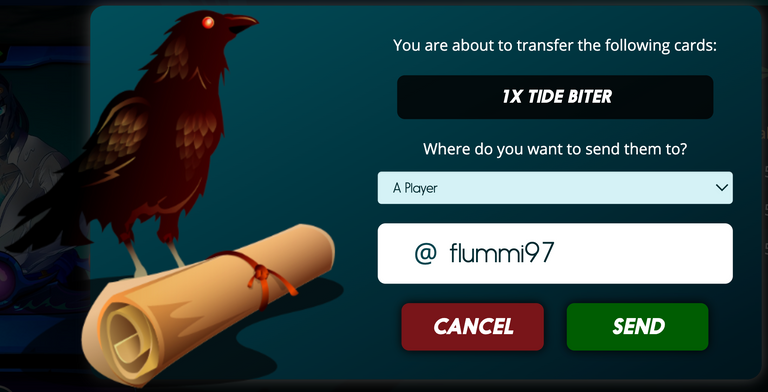 I'm currently using this tool to randomly pick one comment to win the giveaway.
@flummi97 was the lucky winner from last week's giveaway! I will send your reward right away!
Not a Splinterlands player yet!? Join now

Posted Using LeoFinance Beta
---
---