My Trip to Cebu
Well, I'm back from Cebu. It was not so eventful but I did do a few things while I was there. The important thing was to see the doctor and find out about my legs and why they swell up so much.
We, Titing, Nening and I (my wife decided not to go) headed for the Calbayog airport around 0815 last Sunday morning (14 May). We made a quick, but longer than I thought, stop at M Lhuillier Financial Services to pick up more money because we were unsure of how much everything, especially the doctor's visit, would cost. We made it to the airport in plenty of time for out 10:00 flight. We checked in on line the day before so we did not have to wait in the check in line, although it was not very long anyway this time. It was my first time in the new airport and it is way larger than the previous airport, which is just next door.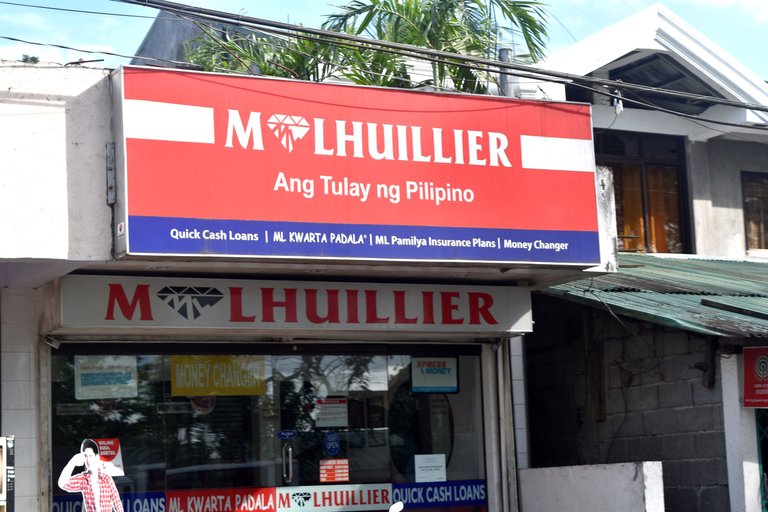 The flight was actually early and when we arrived in Cebu the pilot mentioned that we were actually 35 minutes ahead of schedule. Since we had no check in bags we went right to the taxi. I was pleasantly surprised that BEFORE we got to the taxi we were told how much the ride would be. It was only P675 to our hotel.
I just got side-tracked by a couple of things. Christian came by to get me hooked up with something called "PeakD" plus he wanted to play a few games of Cribbage at Mango. A few games turned into 10 games. Of which I won 6. PeakD is part of the Hive which is similar to the Steem I used to do. I figure it doesn't hurt to give it another try although I did not do well with Steem. When I got back it was time for me to eat. I'm glad I had my soup out all day so it would thaw. I had some very nice chicken vegetable soup. I usually have a pickle and jalapeno with that meal, but I got in a hurry and didn't get them today. It's fine. That leaves more of them for later.
We had a difficult time finding the hotel because the name online and the name at the hotel are not exactly the same. Turns out that the name is not RedDoorz Plus, but Strawberry Residences. Even the GPS got the wrong location, although it was close. We got checked in and our room was on the 6th floor (top floor), Room 601. Nice enough suite except the hot water did not work. The water was not cold though, just lukewarm, so it was fine.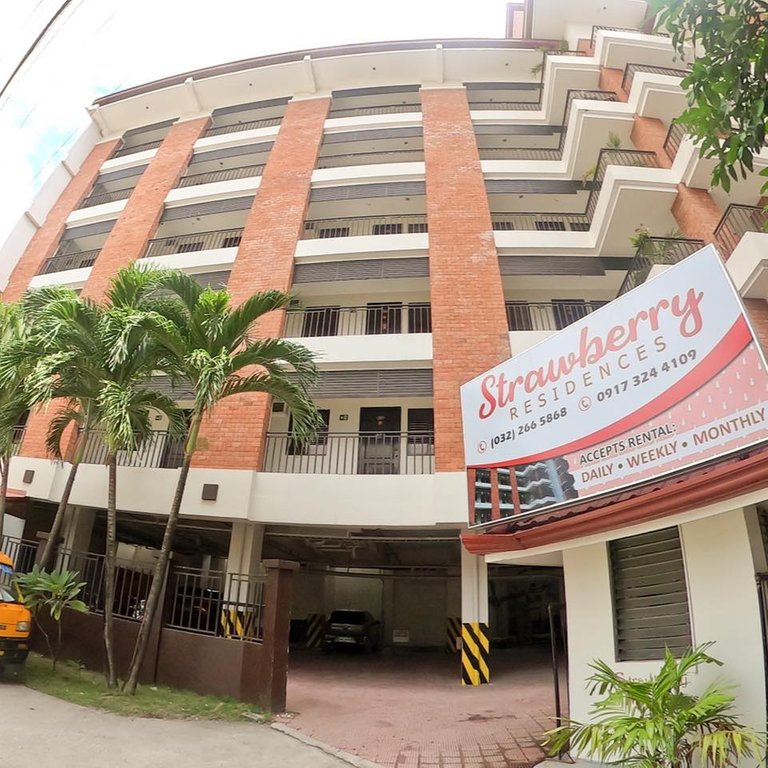 After checking in we headed to Ayala Mall so I could make my first trip there. It is not near as big as I was picturing it. We looked around and finally found the food court. Most everything there was things I do not eat. Nening and Titing stayed up there to eat and I went back down 1 floor to Pizza Hut. I found out that in the Philippines a large pizza is a 12" pizza. There is also a Dairy Queen right next to the Pizza Hut. I got a small Strawberry Cheesecake Blizzard. It's about all I could handle after the pizza.
The next day we went to the hospital. We got a little side-tracked but found our way. I was worried that I would not be able to see the doctor because they told me that he is so busy. We showed up and got in right away. The doctor looked at my legs and said he is 101% sure about what the problem is but he send me to get a blood clot test anyway. He said if that comes back negative then we are in business and he can prescribed medication to get rid of my swelling problem.
Our appointment for the test was at 11:00 and it was 9:30 when we got there. We just waited around for the hour and a half, which actually turned into 1 hour, 45 minutes. When the nurse called me back she had me lay on a table. She had to put tissue on the edges of my shorts because the doctor was going to put some lotion on them to do the test. She was having a difficult time doing that so she put a sheet over my mid section, reached under and said, "Let's get these short off". Swoosh! They were off.
The doctor came in, did the test, nearly pushing his hand and that probe he had through my body. At least that's what it felt like a couple of times. After the test the nurse helped me with the shorts and then help me with my socks & shoes. Very helpful. Tests came back negative, no blood clots.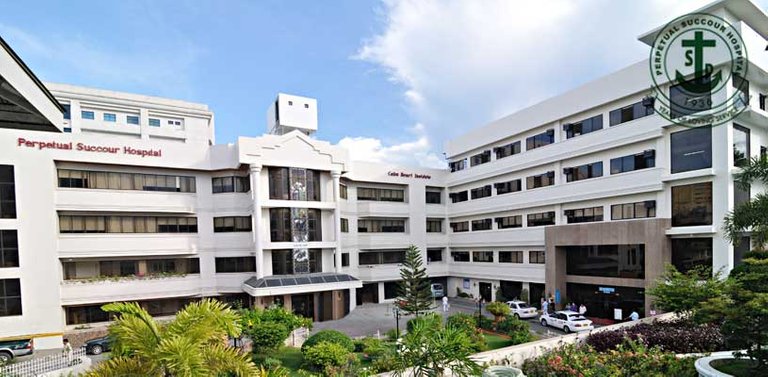 After paying P700 for the doctor and just over P3500 for the test, I had more money left than anticipated. I did eat at the hospital coffee shop. I only had a "Western Sausage Omelet" and an Americano coffee. Coffee was too strong for me. The omelet had potatoes, peppers and hot dogs in it. Not so good. I went to buy some bologna but I could not find any, anywhere. I forgot that I would not be able to bring it back on the plane anyway. I just got some beef pastrami and Cactus Jack cheddar cheese and made a few sandwiches with that while there. Next time I go to Cebu I will be taking the Fast Cat ferry back. I will be able to bring back any lunch meat that I want to. I hope to know where the bologna is before I go next time. At least I hope there is some there somewhere.
That night we decided to go to a nearby steak house. As I was looking at the menu I noticed that all the steaks were Wagyu. It started to look like it was going to be an expensive meal. Turns out that the steak house is closed on Monday's. The only night it is closed. Maybe it was a sign. We headed back towards the hotel to a restaurant we walked past on the way to the steak house. That turned out to be a place that didn't have anything on the menu that I like to eat. I'm paying so I want to be sure I have something worth eating. We then went to SM Mall via taxi (less than P200). They have a more extensive food court there but still not too many things I like to eat. I settled for a place, I forget the name, that had noodles with a kind of pork stew over the top of them. Normally I don't eat much pork but they didn't have any steak or chicken and I didn't want to do pizza again and I was tired of looking around. Turns out that what I got was pretty good.
The next morning we made our way to Mactan International Airport for our 0830 flight. I had a strange drink at one of the places there. I just ordered something so I could sit in their little restaurant. I'm not even sure what I drank but I'm pretty sure it had avocado in it. We were supposed to start boarding at 7:45 but it was more like 8:15. We still made it to Calbayog ahead of schedule. A can of Coca-Cola on the Cebu Pacific flights cost P90 (about $1.80). Victor was there with his trike when we arrived and we made it home without any incident.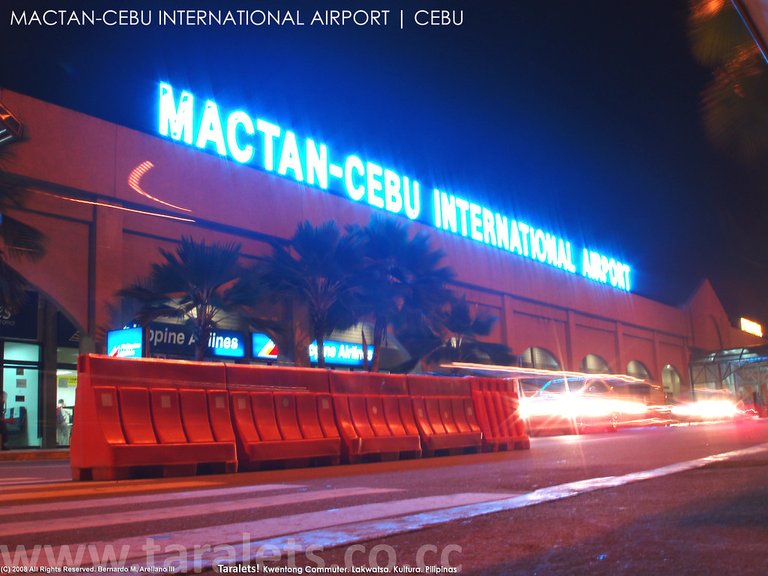 Not a very exciting trip but the main reason for the trip was accomplished. I think that my next trip there I will try hard to get my wife to go with me. Maybe fly there but take the ferry back. That would be less travel time and the price is not really that much difference unless you want to be on the open deck instead of the business/premium area of the ferry. Yeah I think fly there and ferry back is the way to go.
Salamat Y'all
---
---