Splinterlands Art Contest Week 199 | Child of the Forest Inspiration [ENG-ESP]
"As the years went by, little Tonni was already an adult, and after running away from home when he was only 7 years old, he went into the forest with a small group of orphans, who knew more about the dark world of the forest. He never had a happy childhood, so Tonni was always surrounded by negativity and mistreatment in his family, hence the fact that he left home so young. In spite of everything, he never held a grudge against his relatives, he simply moved away from everything that was hurting him. The years passed and Tonni grew little by little, evidently, learning to survive in the dark forest with his new friends, and with time he began to consider them as his family. In the forest he had to learn to defend himself from the creatures that lived there, which on many occasions, attacked anything that stood in front of them, so he had no choice but to learn to defend himself and mark his territory, becoming a fierce beast to face anything that challenged him and tried to knock him down".
"Al pasar los años, el pequeño Tonni ya era todo un adulto, es que después de huir de su hogar con tan solo 7 años, se adentro en el bosque con un pequeño grupo de huérfanos, los cuáles conocían más el oscuro mundo del bosque. Nunca tuvo una infancia feliz, por lo que Tonni siempre estuvo rodeado de negatividad y malos tratos en su familia, ahí está el hecho de haberse ido de casa tan pequeño. A pesar de todo, nunca le guardo rencor a sus parientes, simplemente se alejo de todo aquello que le estaba haciendo mal. Pasaron los años y Tonni fue creciendo poco a poco, evidentemente, aprendiendo a sobrevivir en el oscuro bosque junto a sus nuevos amigos y que con el tiempo los fue considerando como su familia. Dentro del bosque tuvo que aprender a defenderse de las criaturas que ahí habitaban, las cuáles y en muchas ocasiones, arremetian con lo que se interponiera frente a ellas, así que no tuvo otra opción que aprender a defenderse y marcar territorio, convirtiéndose en una bestia feroz al enfrentar cualquier cosa que lo retará e intentara derribar."
---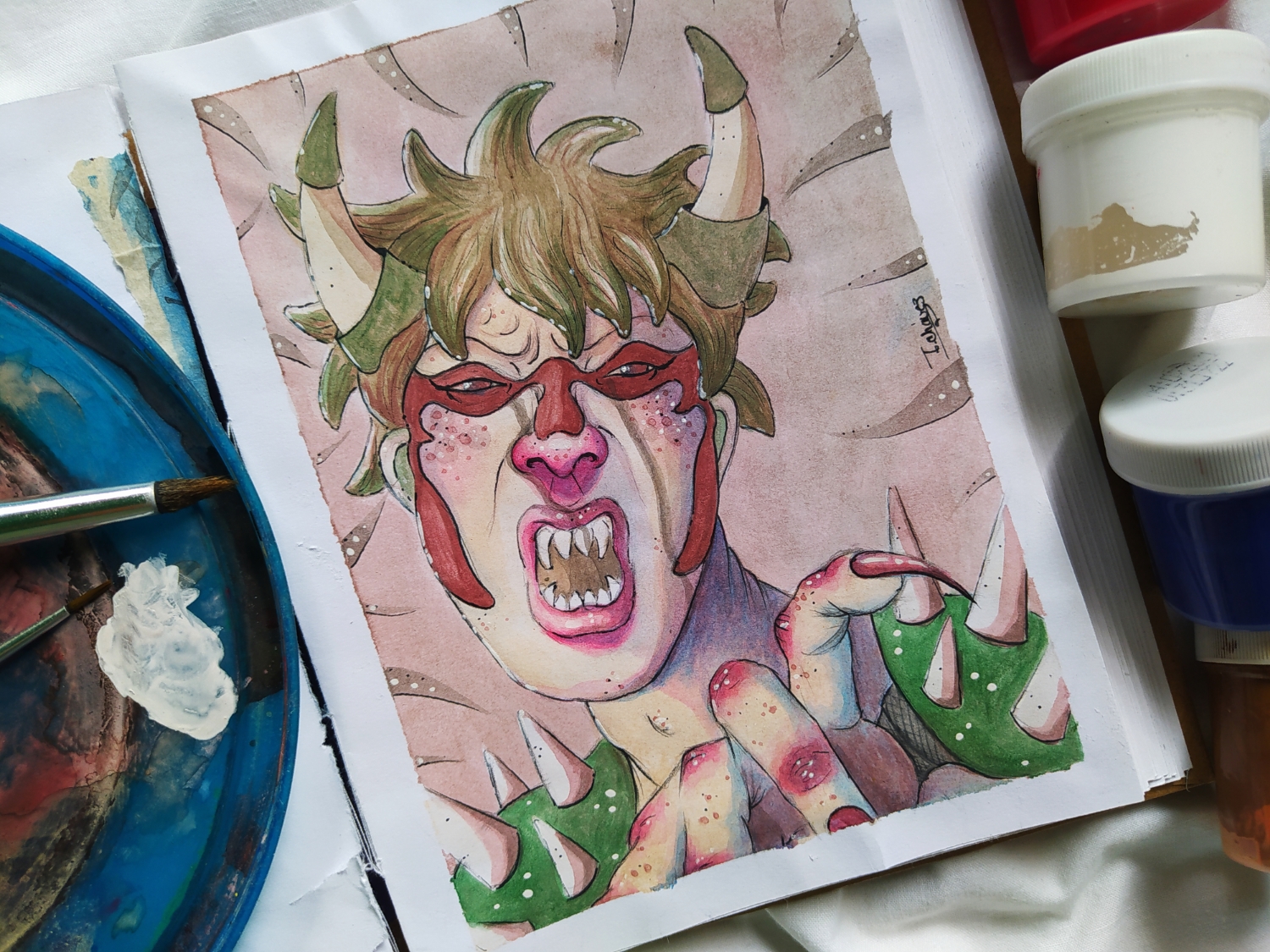 Original JesberChavez
---



🌵PROCESS // PROCESO🌵


I really loved this work, another drawing that is added to my list of favorites this year. When I saw the card on the Splinterlands page, I simply fell in love, because it was a good card in my opinion to draw it in my style, so that's what I did.
Ame esté trabajo de verdad, otro dibujo que se agrega a mi lista de favoritos en este año. Cuando ví la carta en la página de Splinterlands, simplemente me enamore, porque era una buena carta a mi parecer para dibujarla a mi estilo, así que fue lo que hice.
I started to make the sketch in my sketchbook, looking at the elements that made up the original illustration, and then integrating them into my version. I worked on the sketch little by little, because I have learned to make and focus much more on the sketch first, in order to have a good composition in all the work.
Comence a hacer el boceto en mi cuaderno de dibujos, fijandome en los elementos que componían la ilustración original, para luego ir integrandolas en mi versión. Fuí trabajando el boceto poco a poco, porque he aprendido a realizar y enfocarme mucho más en el boceto primeramente, para así tener una buena composición en todo el trabajo.
After having done the sketch and having left it as I wanted, I started to work the color in the whole drawing. I used as in all the works and fanart I do of Splinterlands, the original color palette, but working it in my style, without much saturation. And at the end, I finished the work with the final details, like some lights and shadows in it.
Luego de haber hecho el boceto y de haberlo dejado como yo quería, comence a trabajar el color en todo el dibujo. Use como en todos los trabajos y fanart que hago de Splinterlands, la paleta de color original, pero trabajandola a mi estilo, sin mucha saturación. Y ya al final, termine el trabajo con los detalles finales, cómo algunas luces y sombras en el mismo.
I hope you like it!
¡Espero que te guste!

⬜◾Final Work◽⬛
⬜◾Trabajo Final◽⬛
---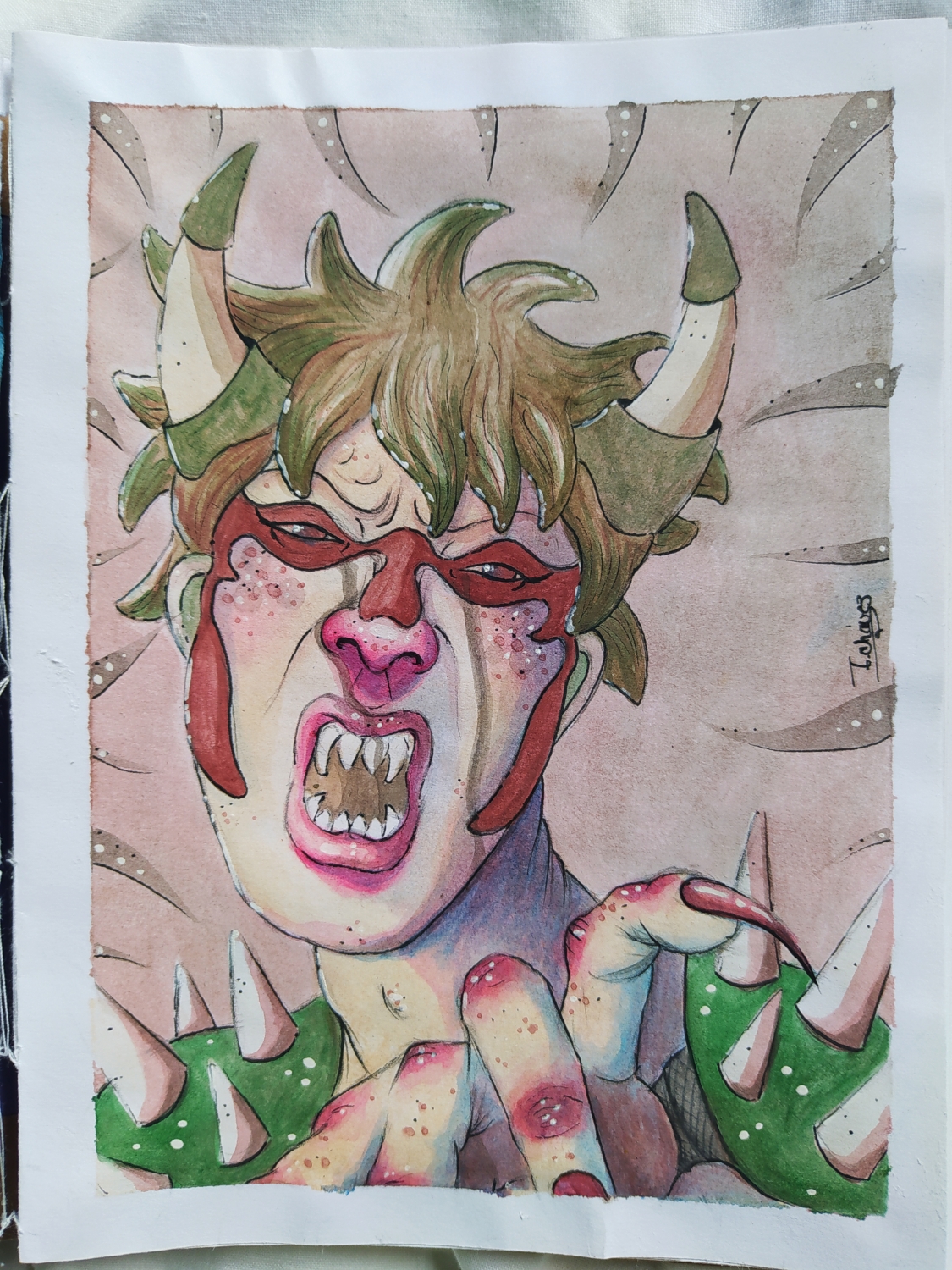 Original Jesber Chavez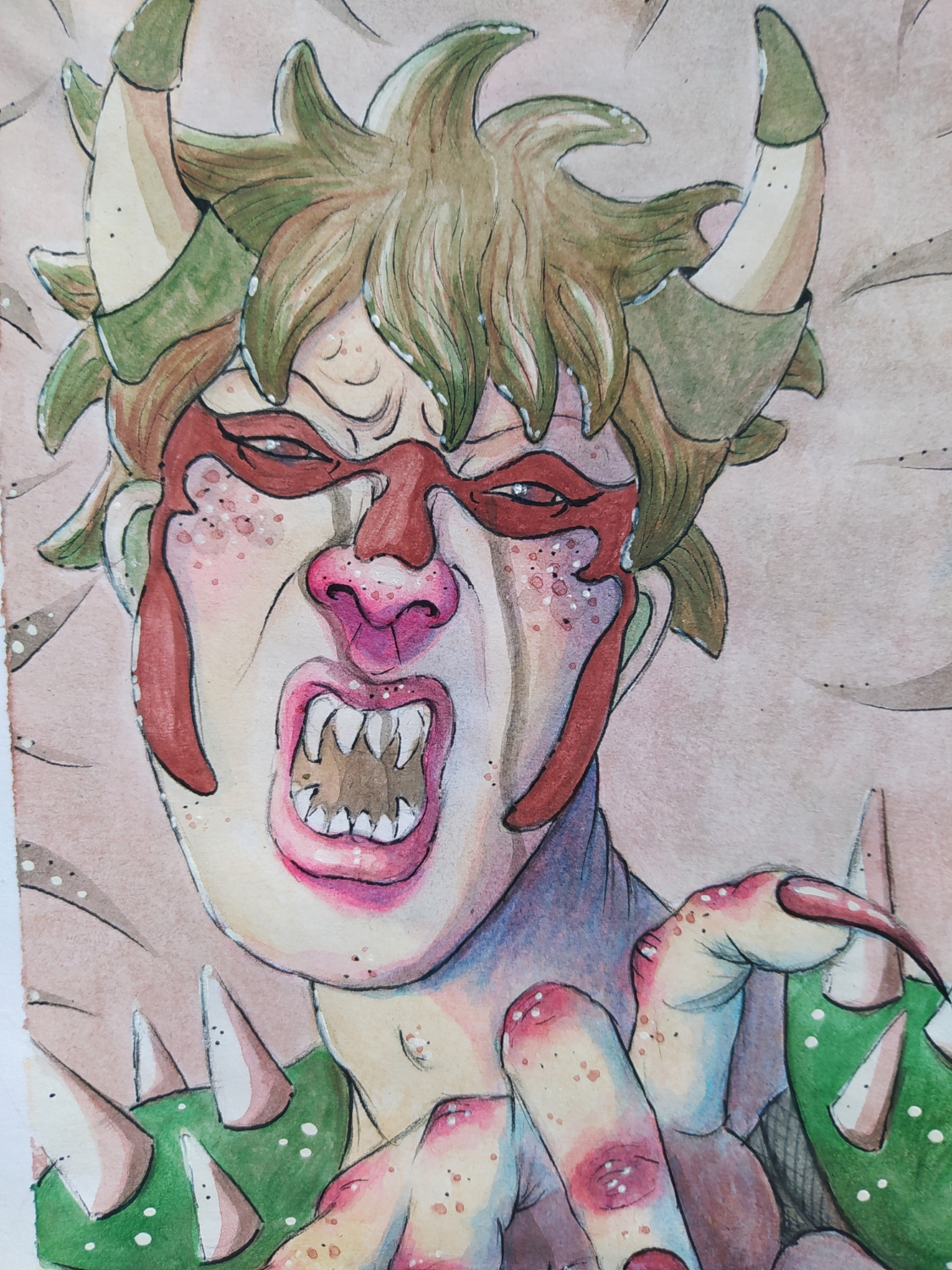 ---

Reference
Referencia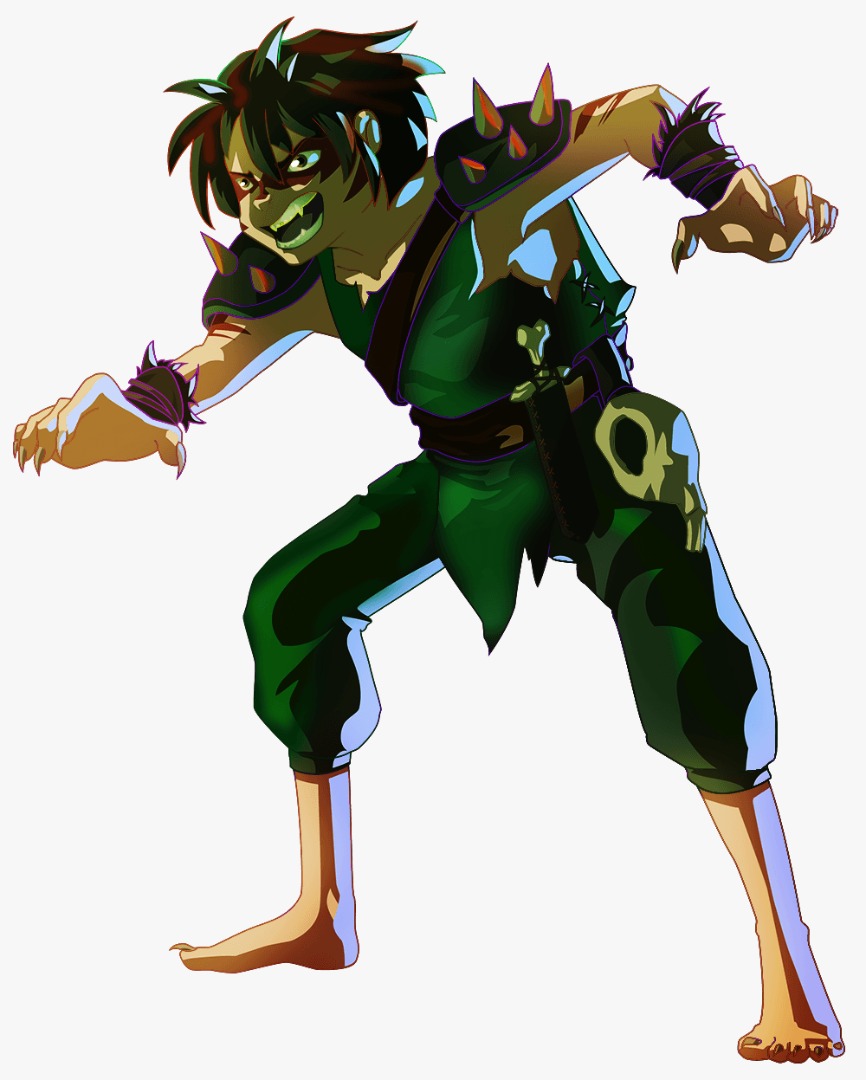 Link

---
Summary of the whole Process
Resumen de todo el Proceso
---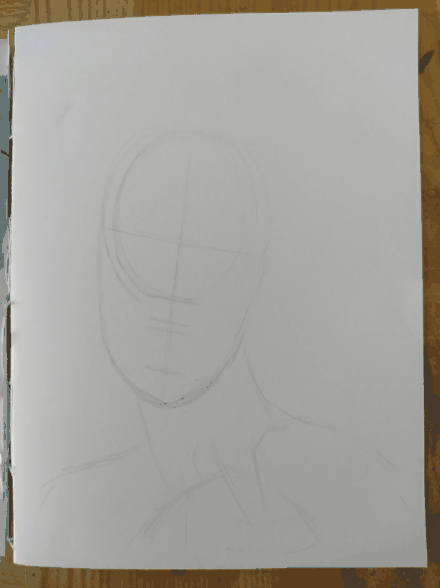 ✨Thank you for entering the publication.✨

✨Gracias por entrar a la publicación.✨
---
NFTShowroom
Rarible
GhostMarket
Instagram
---
---
Translated thanks to Deepl
Traducido gracias a Deepl
https://www.deepl.com/translator
---
---
---