PKM - PeakMonsters Token and Airdrop
PKM is an utility token on the Hive-Engine side-chain used as a reward for PeakMonsters users and to provide special functionality to PeakMonsters users.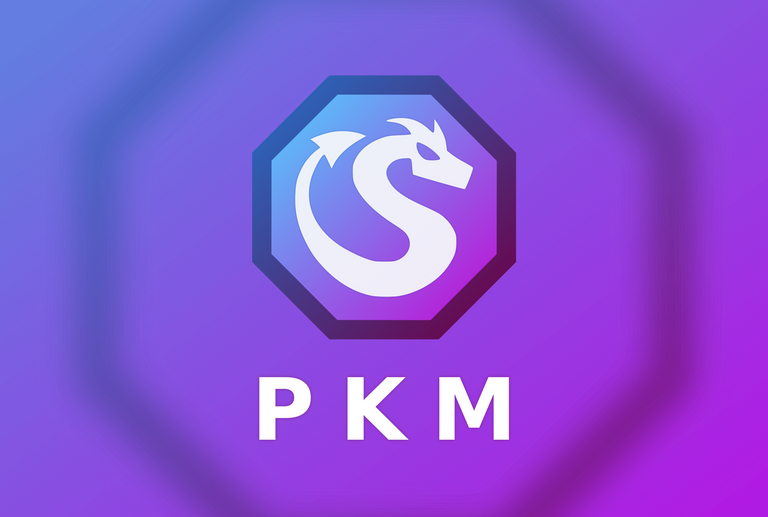 This post is an announcement and an introduction. Full Official Details of the PKM token will be on https://pkm.peakmonsters.com
WHY PKM TOKENS?
We have been asked for years about creating tokens for our projects (PeakD and PeakMonsters) but we have said that we would only do so if we could find really good UTILITY for the tokens... well that day has come for peakmonsters.com and for our loyal users (at no extra cost)
UTILITY EXAMPLES
To determine who Peakmonsters will share profits with
To create PeakMonsters user specific tournaments
To validate creation of new special features for loyal PeakMonsters users only
SUGGESTIONS FOR UTILITY
We have many plans we will announce in the future. However, if you have new features we can create for PKM usage submit and vote on the suggestions here: https://feedback.peakmonsters.com/
PKM SCHEDULE
View the full details here
March 7th - Announcement and creation of PKM
March 14th - Start of the PKM:SPS pool with initial liquidity provided by the team (Buying enabled)
March 18th - First PeakMonsters tournament (w/ PKM rewards)
March 21st - Start of Large Transaction Bonus-Airdrops
March 23rd - "The Big Airdrop" for last 52 weeks
March 24th - Start of PKM:SPS reward pool
March 30th - Start of the weekly airdrops

AIRDROP
PeakMonsters team has decided to give tokens to our loyal users as an airdrop. The airdrop is based on two key metrics: Yearly Volume and Large Transaction Bonus.
STARTING MARCH 21ST "LARGE TRANSACTION BONUS-AIRDROPS"
Each large market purchase is rewarded a small amount of PKM. We presently consider larger transactions being transactions $10 and up. The number of tokens increases the larger the transaction is. View the table on this page
MARCH 23RD "THE BIG AIRDROP"
On the 23rd of march we will reward users for the last 52 weeks of volume based on your Tier. It is based on a .3x of your yearly market volume for your tier. View the table on this page
We estimate this to be about 2-2.5 million tokens, but not possible to give the exact number as tiers change daily
STARTING MARCH 30TH WEEKLY AIRDROPS
Starting March 30th we will continue to distribute at a weekly rate. View the table on this page
Based on market activity at today's market activity around 55k a week.

TOKEN DYNAMICS
View the full details here
Tokens are distributed based on market activity... the more users and the more activity the more tokens will be distributed.
There is a max of 500 million tokens however at today's market activity the airdrop may last ~100 years. But with a 10x in activity then the airdrop can last at least 10+ years.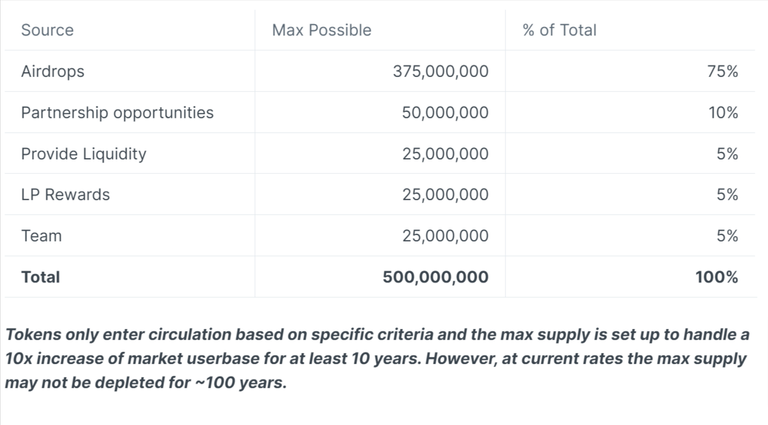 KEY NUMBERS
INITIAL PKM IN LIQUIDITY POOL = 2.1 million PKM
INITIAL AIRDROP (estimate) = 2 - 2.5 Million
YEARLY AIRDROP AT TODAY'S MARKET ACTIVITY = ~3 million
OTHER PKM IN CIRCULATION TO START = O PKM

What to do with PKM?
PKM is a Hive-Engine token and as such you can use it freely on Tribaldex or BeeSwap
When you get tokens airdropped (or purchased from markets) you will be able to make the decision what to do with them. Some common use case for it:
HOLD: They will be your token you can choose to do nothing with them and just "hodl" them and perhaps see if they go up in price.
USE: We plan to make new advanced services for our loyal users only that will require PKM. Also to begin with we will create tournaments that require PKM for entry.
POOL: You will be able to combine PKM into a liquidity pool with SPS and receive some of the PeakMonsters.com marketplace profits when you do that.
SELL: There will be an option to swap PKM for SPS and the ability to exchange with other users for SWAP.HIVE on sites like TribalDex. You can also BUY.

The PKM:SPS Liquidity Pool
We are distributing profits from PeakMonsters.com to the the reward pool for the PKM:SPS liquidity providers.
We want the PKM tokens to not just exist but to be able to be bought and sold and to have liquidity and price stability. These things are possibility via Liquidity Pools. We are pairing PKM together with SPS which is Splinterlands main token "Splintershards".
LIQUIDITY POOL AND REWARDS SETUP
Team members have committed to adding 210,000 SPS to the liquidity pool
PeakMonsters is adding $20k+ of tokens to the reward pool for liquidity providers (The liquidity mentioned above is not eligible to earn from reward pool)
To start we are adding 1 million PKM to the reward pool.
PeakMonsters will be adding more tokens to that reward pool on an ongoing basis depending on market activity. Most months will be above $3k worth of tokens.
---
TOURNAMENTS
Each month we will donate some profits to tournaments as requested by tournament organizer.
NOTE: There is no pool of PKM that is freely available for tournament prizes so any PKM awarded during tournament must have been purchased by PeakMonsters or collected via tournament entry fees.

---
RECAP
In essence you're rewarded with a token when using PeakMonsters.com market. You get another bonus reward if you put some extra skin in the game and stake it together with SPS into a pool. Putting that into the pool gives the token extra stability and utility and that's why PeakMonsters.com wants to give extra financial incentive to add to the Liquidity Pool.
Feel free to ask questions which we may add to the FAQ section of the website


PeakMonsters and Splinterlands links:
Other Social Media accounts:

---
---