Finally revealing winners for risingstar & Hodgepodge giveaway

Hey everyone, hope this finds you well. I'm good just feel as though I've been thru a hurricane.
My last giveaway, I think I'd mention I was moving. I had made a post about buying a camper also. (a real fixer upper)
Anyways, busy is kinda an understatement with the move plus I had Micah through out it all.
The thing is, is I'm basically full-time Mimi now.... And with the camper all the stuff we need to do to it. I'm discontinuing my contest. I wish I could do it all but I've not touched either game in weeks now.
However, I have NO intentions on leaving hive or never playing again. Who knows once life settles in I might can resume. But I'm the meantime, should you want to keep up with how's things going. I will be doing updates on the trailer and probably life with Micah occasionally.
Anyways, let's jump on to the winners.
First announcing risingstar starbits giveaway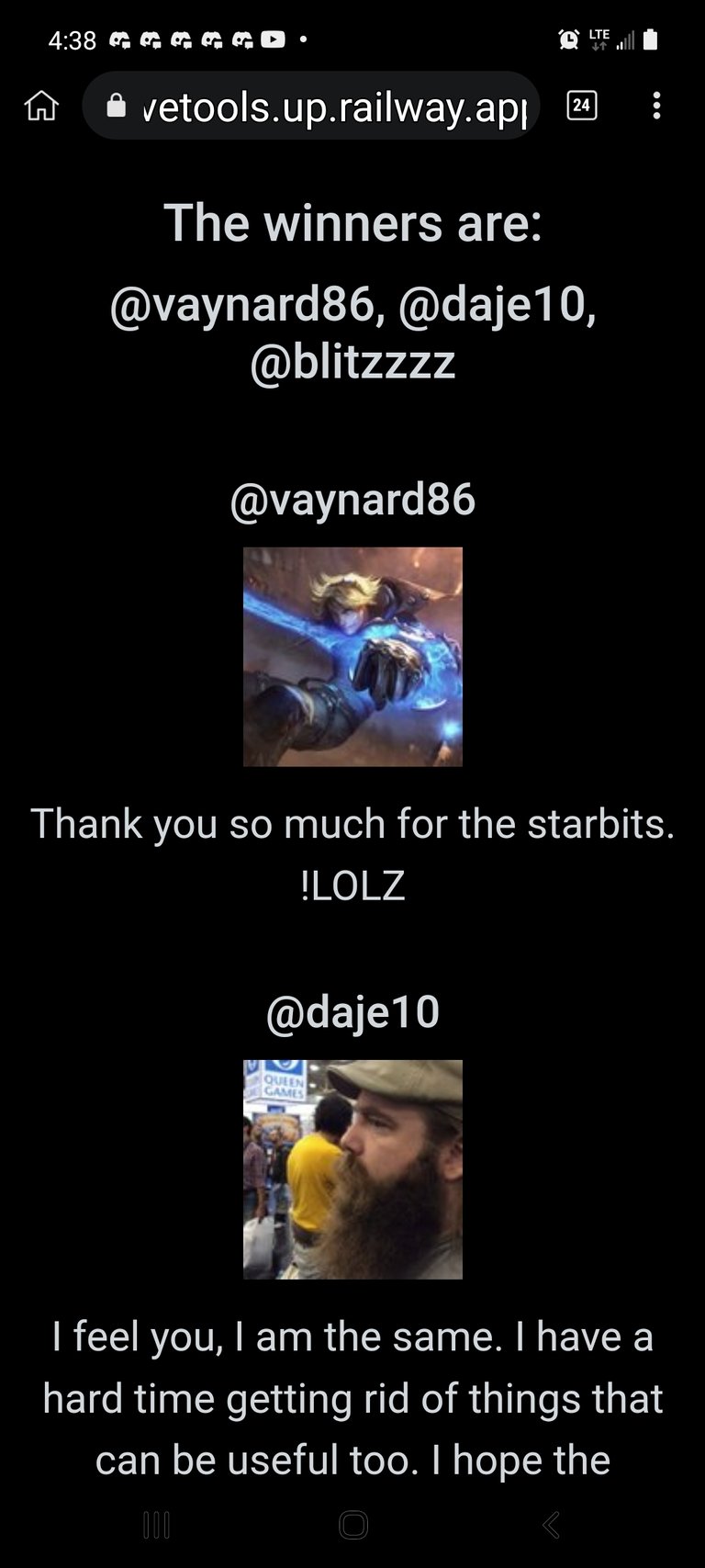 For the hodgepodge giveaway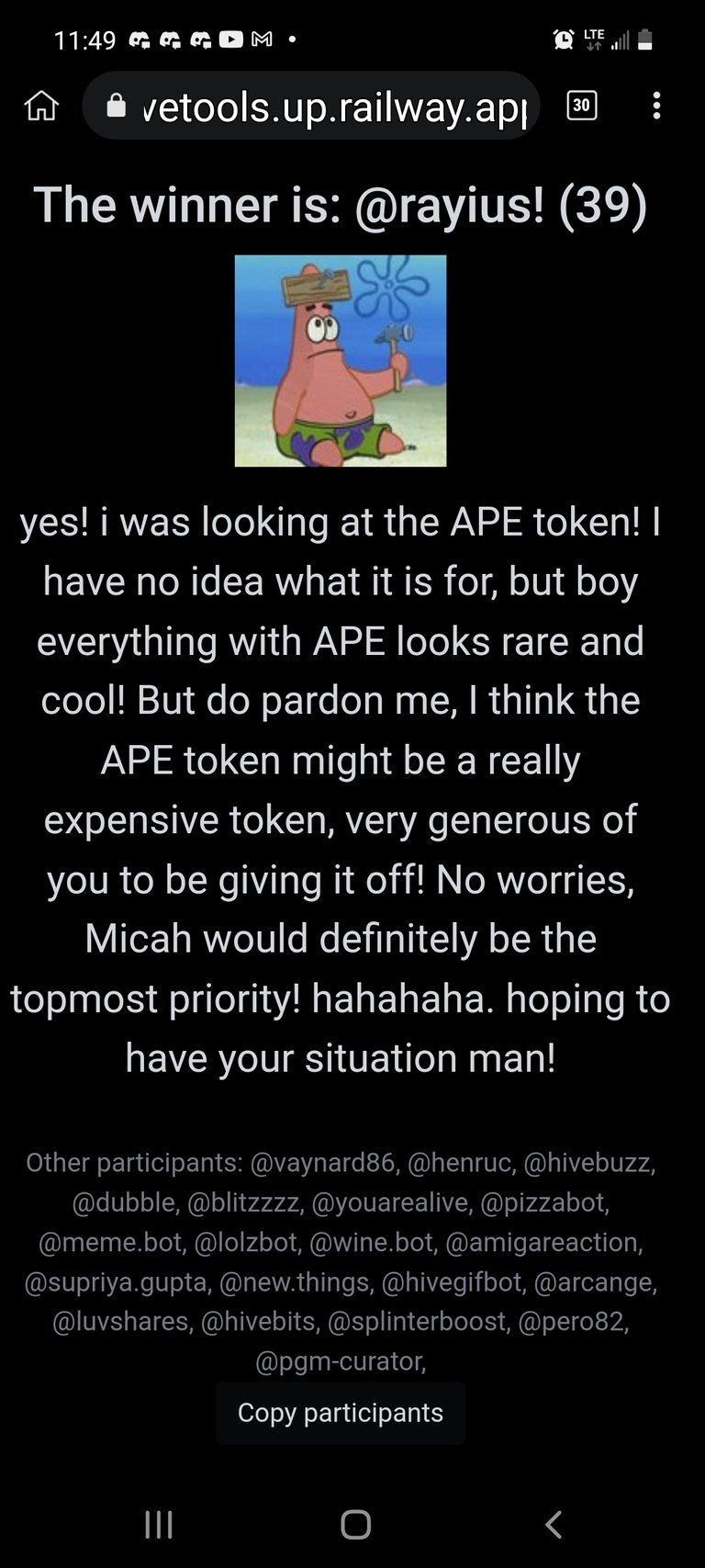 Well that concludes my 2 contest. I'm only tagging the winners as there won't be anymore contest to follow.
Congrats @vaynard86, @daje10, @blitzzzz for winning starbits and @rayius for winning hodgepodge giveaway!
Take care and God bless🤗
---
---