Guild Brawls With Pizza 2 - Fighting With 3 Rulesets Now!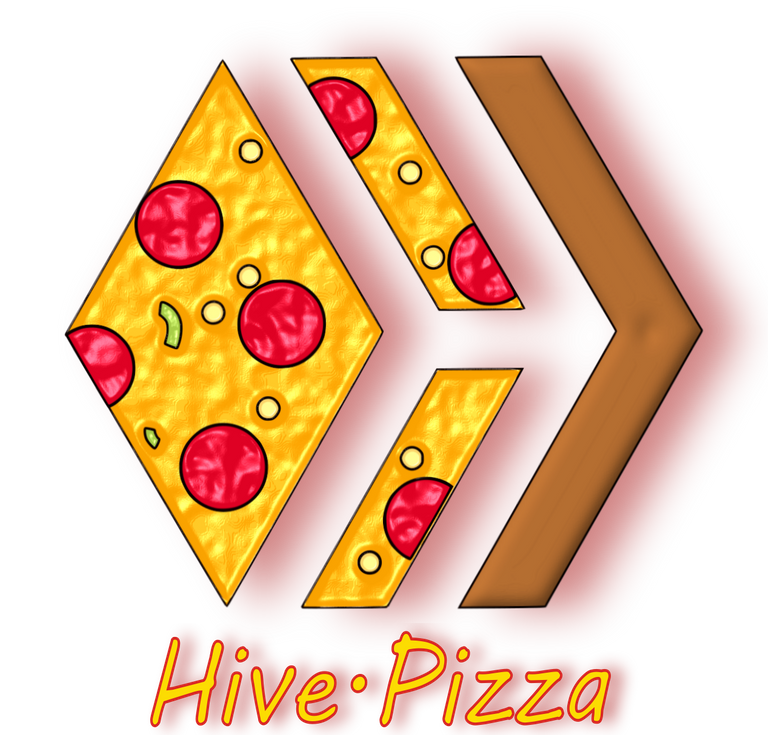 Time flies! Just completed the 52nd brawl with my awesome guild, which is none other than Pizza 2 The Deep Dish!
Really appreciated the interaction in the Discord chats within the Pizza guilds. During the preparation phase, there's a lot of information sharing and discussion on who to fill each fray. During the brawls, there were reminders to members to complete their brawl battles. And after the brawls, there were celebratory messages and some members (including me) would write about our experience in the brawls. Aside from brawls, I thought the donations were also very well organised and tabulated, with lucky draws to incentivise donors as well.
For this brawl, I decided to stick to what I fought in the last fray, which was Fray 6, which was 3/2/2/1. I felt I was starting to find my grove and this fray is neither too difficult nor too easy for me.
Had 6 battles this time and it was not an easy round, especially when they have introduced 3 rulesets for each battle. Moreover, I have rented out most of my cards because I was playing lesser these days.
So for the final result, we got 1st out of 10 guilds and got 1077 Merits and around 15 SPS! That's 4 champions in 5 brawls!!!

Individually, I had 6 fights this time and won 4 this time! Finished 6th within the guild!

---
Let's jump into the battles!
Battle 1 - LOSE
Gladius Card Used: Isgald Vorst
Hmm a straightforward Water vs Water battle but I couldn't believe I actually lost this one. Too many misses against the opposing Diemonshark and Djinn Oshannus from my Melee and Ranged cards costed me this battle. Nerissa Tridawn was their MVP for sure.
MVP: None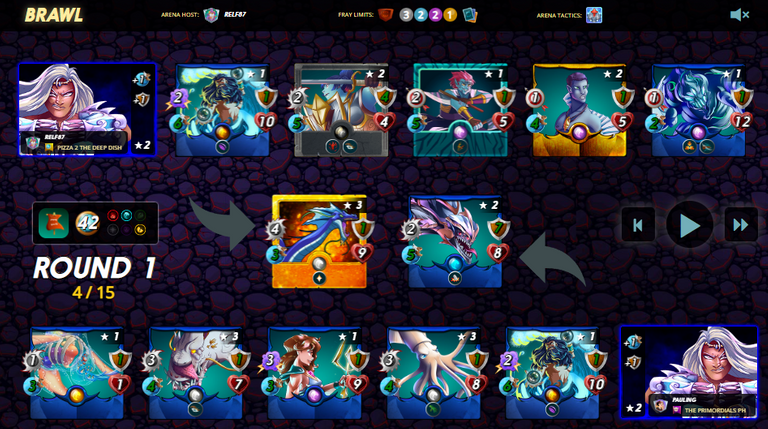 ---
Battle 2 - LOSE
Gladius Card Used: Relenor Cleaver
A deadly triple ruleset with Poison, Blast, and Cripple effects. My opponents were too strong in this fight and once again, my Water lineup surprisingly came up short and even Almo Cambio couldn't save this team.
MVP: None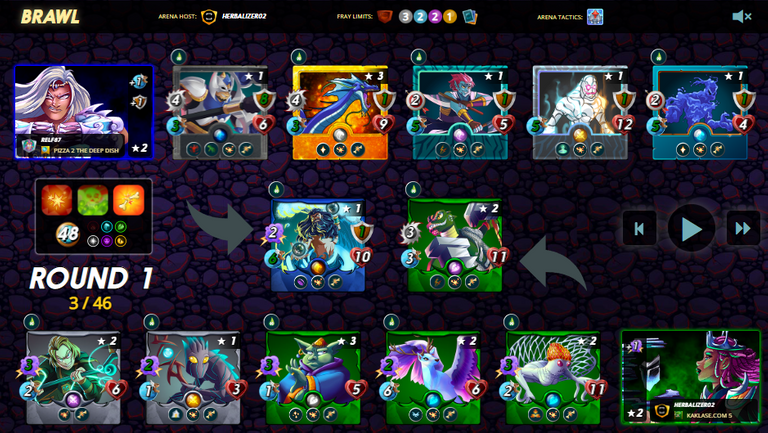 ---
Battle 3 - WIN
Gladius Card Used: Isgald Vorst
Just when I was looking to recover from 2 losses, here came an opponent with Quora Towershead. How on earth was she allowed for an Up Close & Personal ruleset?! :( But surprisingly and amazingly, I watched in shock as my Melee cards pounded down on the opposing team and even got rid of Quora Towershead easily. And my entire team remained standing at the end. Funny how I win when I least expected (and lose in battles that I expected myself to win).
MVP: Demented Shark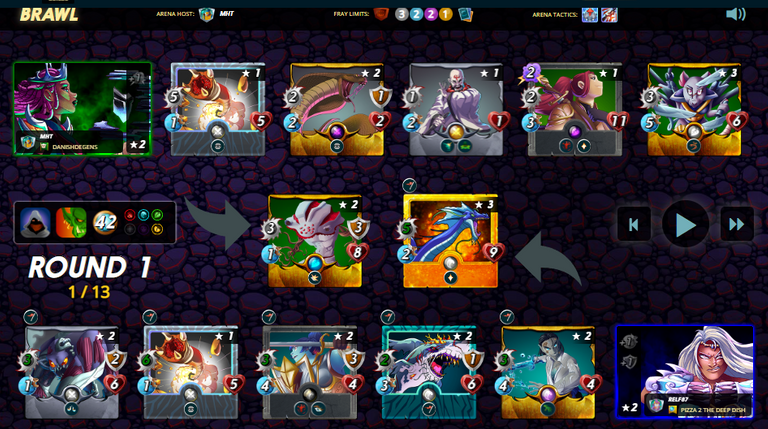 ---
Battle 4 - WIN
Gladius Card Used: None
This was an extremely tough ruleset combination to battle. Little League with 2 other rulesets really limited the choice of cards and it was really a contest of Triage, Tank Heal and Life Leech to overcome the Poison. In the end, I won by just 1 HP with Angelic Mandarin as the last one standing, so it deserved the MVP!
MVP: Angelic Mandarin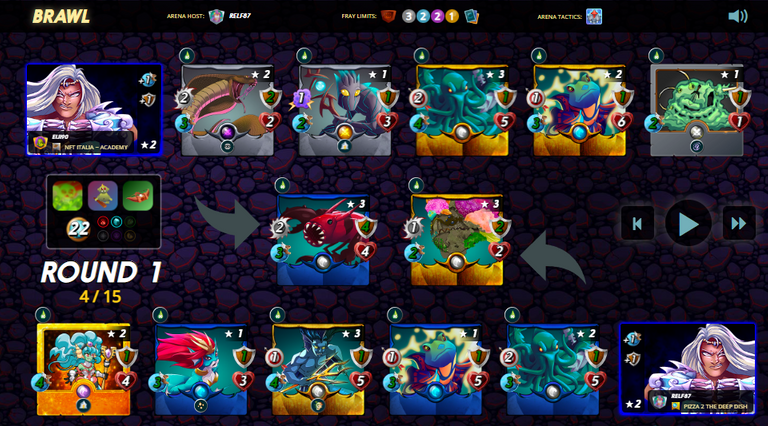 ---
Battle 5 - WIN
Gladius Card Used: Relenor Cleaver
This will go down as one of the few matches which I didn't know how I managed to win. My opponent had a Legendary summoner, with 5 Legendary and 1 Epic card in the lineup. They had Resurrect too. And two of my Ranged cards were disadvantaged by Return Fire. Against all odds, my ordinary looking team managed to put together a miracle and won the battle. Nerissa Tridawn was the MVP for putting in the most damage.
MVP: Nerissa Tridawn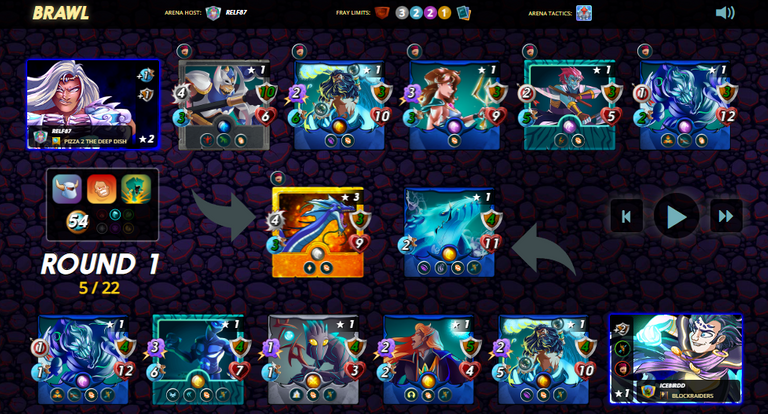 ---
Battle 6 - WIN
Gladius Card Used: Alfredo
Not another Little League with 2 other ruleset combination! With Ranged cards only, the choices were severely lacking and I only had 7 cards to choose from. It was Alfredo who shone with Bloodlust and Merdhampir's Life Leech bought a lot of time for him as well. I would have lost if not for Alfredo so he's the MVP this round.
MVP: Alfredo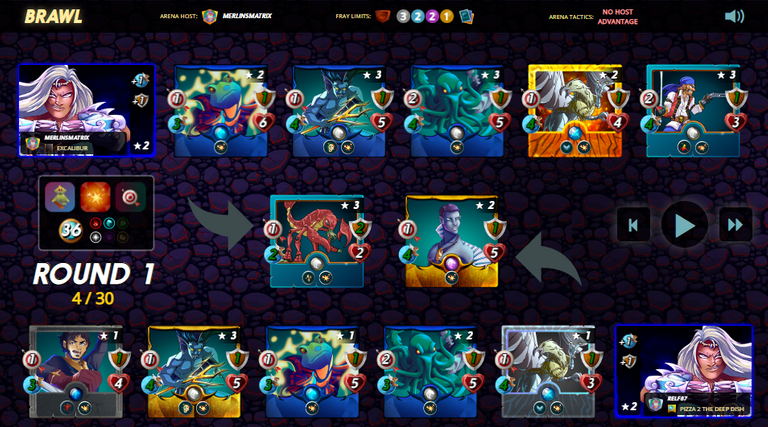 So that sums up my 6 battles for this brawl! A very intensive brawl this time and a 67% win rate, without any free wins! The takeaway is USE YOUR GLADIUS CARDS because they make a great difference!
---
Review Of Gladius Cards
The Merits are coming in fast and I have enough Merits for my 25th Gladius case! Got the minimum this time round.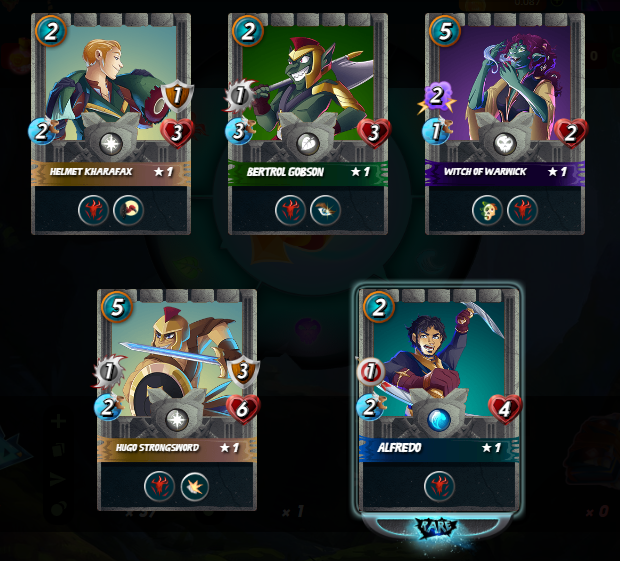 Previous Gladius Card Reviews:
---
Brawl Reports Of Pizza 2 Guild And More!
If you are interested to follow the guild brawls of the Pizza guilds, feel free to check out some of the brawl reports below!
---
That's all I have! Let me know if you have any thoughts too!
As always, thanks for reading and have a pleasant day ahead!
---
If you are interested to sign up to play Splinterlands, my referral link is here.
---
---