Today's Splinterlands Giveaways - (Tuesday 8 November)
Here it is a list of Today's Splinterlands Giveaways so you can know which #giveaway is active and join the ones you are most interested in. If you want to add a giveaway that was not on this list, send it at the comment section and I'll add in the next one.
I'll be much appreaciated if you Upvote, Reblogs or give any Tips ( PIZZA 🍕, PGM 🎮, LOLZ 😆, ALIVE ❤️, etc ). Thanks and have good luck at the giveaways! 🍀
Post Content:
🔴HIVE TODAY'S GIVEAWAY: Giveaways happening at Hive, that were sent between the last and today's post. This was done so that people that participated in the Past Giveaway just join the new ones.
🔴HIVE PAST GIVEAWAY: Past giveaways happening at Hive, that are still active.
🐦TWITTER GIVEAWAY: Giveaways happening at Twitter.
🎧DISCORD GIVEAWAY: Giveaways happening at Discord.
🎲 OTHER GIVEAWAYS: Giveaways that has some different mechanics (Stake, Hold, Buy Raffles...).

🔴 HIVE - TODAY'S GIVEAWAYS 🔴

🔴 HIVE - PAST GIVEAWAYS 🔴

🎧 DISCORD GIVEAWAYS 🎧

🐦 TWITTER GIVEAWAYS 🐦


🎲 OTHER GIVEAWAYS 🎲
@sbtofficial (SBT Stakers) - Everyday it has 4x giveaways for SBT tokens stakers. Each tier has one prize wheel to spin. The higher the tier, the better rewards are add into it.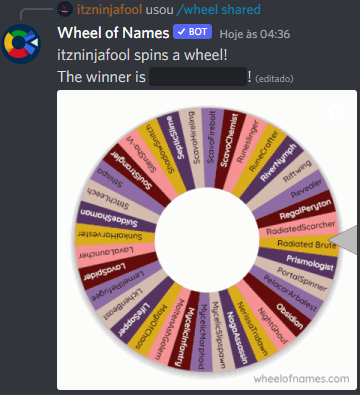 ---
futureDECscord (Raffles) - You'll find channels with some nfts or tokens being raffled. Also if you don't wanna risk anything you can try the free raffle.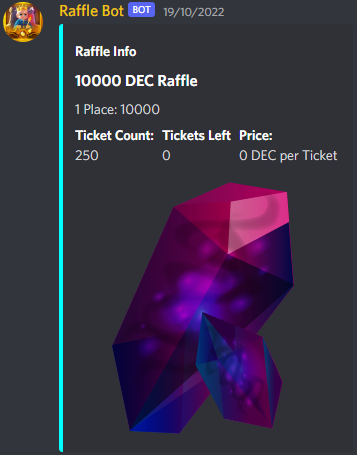 ---
@chubb149 (Link) - He does some posts about games he plays and at the end there is a Wax link to claim NFTs and most of the time there are Splinterlands Cards. You need to be fast, because the first one to click receives the prizes.
https://images.hive.blog/512x512/https://images.ecency.com/p/D5zH9SyxCKdAD9rYwjD1VARAikGgLpZReGTopGBFt328jhfbRVutxVipcuyRBpitB2U121HkscaYskPadF8BPgia4iYz2pbJbGRiJHrUnXa6iLXnsndZT8Eck86habtGm8xpv2.webp?format=webp&mode=fit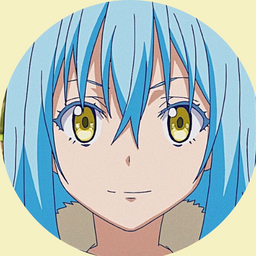 If you enjoyed the post, consider giving an UPVOTE, it'll help me a lot, because with more HP more posts can be made, also it motivates to keep up the good work. Thanks! 👍
Also, if you wanna see more play to earn content like this one, consider giving a FOLLOW, so when a new post is made you'll receive it in your feed 😀
Thank you for reading! Good luck with giveaways!🍀
See you all at the next post 👋👋
Some P2E NFT Games that I play and earn with:
---
---