My First Quora. Yey!
Hey there, friends.
How's your #Splinterlands journey? Mine is great.
Before, I really don't give much attention to Gladius case. But with the recent update, Gladius cards now come in handy.
Whenever I encounter a "Are you not entertained ruleset" and the enemy uses a Quora Towershead, I often lose. Damn! From that moment on, I decided to at least open multiple Gladius case cause I believe it would give me more chance of getting the card I want. However, my hand is already itching in opening the cases. :D
So here it is. I was able to save two Gladius cases and I already decided to open it. And my decision is perfect. Not just Quora, it also gave me my second legendary Gladius card (though same card from the first :D ). The real battle begins. :)
Let me show yours.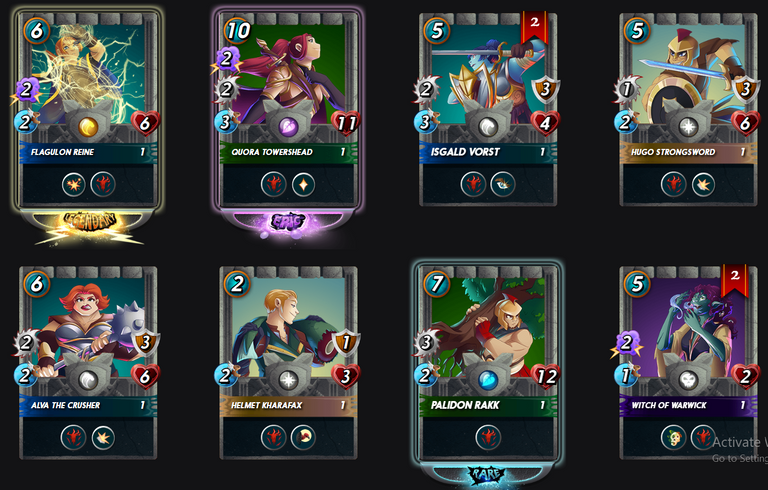 Don't forget to follow me here in PeakD @rinchaelle05 and on twitter @CarloRiv1.
---
---