Social Media Challenge "The downside of Born Again"
Hey Friends!
What's up?
I want to share with you a battle that for me is just awesome.
You know how the ability "Rebirth" works, right? Do you think it is good or there's a downside to it?

The battle that I will share with you shows the advantage and the downside of the ability I have mentioned. Probably, this has been discussed already but I just want to share it with you.
The ability "Rebirth" allows all monsters on the battlefield to respawn when they die. That's great, right? Meaning, you still have the chance to do the last attack and maybe, win the battle.
However, when your opponent uses "Bloodlust", that's a different story. You would wish that the "Rebirth" ability is not active. This, of course, will still be on a case-to-case basis. Just look at the sample battle below and share with me your thoughts in the comment section.
https://splinterlands.com?p=battle&id=sl_28b667288cdcd7895a196799c77f3c34&ref=rinchaelle05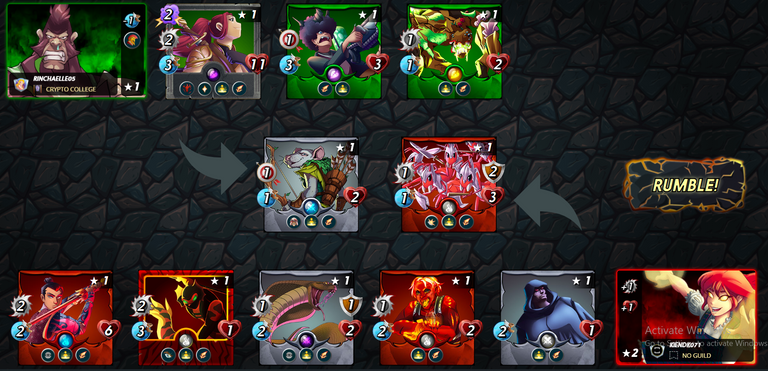 Don't forget to follow me here on PeakD @rinchaelle05 and on Twitter @CarloRiv1.
---
---