Splinterlands Art Contest // Week 190 // Enchanted Pixie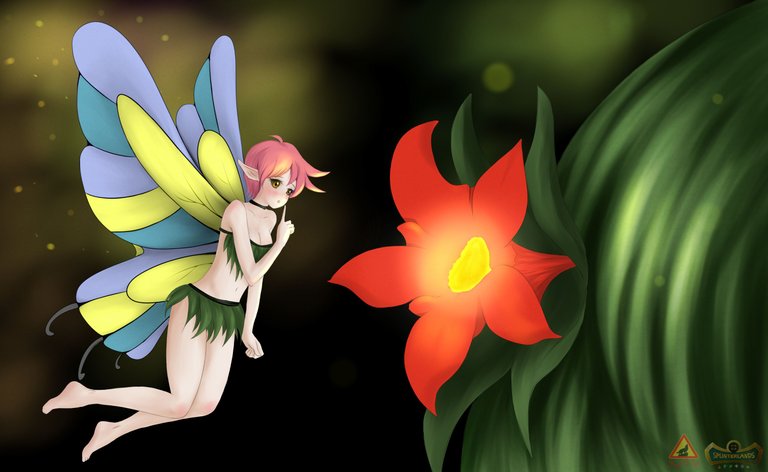 Greetings, my dear readers, I had been wanting to draw Enchanted Pixie for a long time, I love fairies, for the following drawing I made reference to the flower that Wood nymph has "one of my favorite cards" Apparently Pixie loves her light. without more to say let's start!
Saludos, mis apreciados lectores, Tenía mucho tiempo queriendo dibujar a Enchanted Pixie, amo las hadas para el siguiente dibujo hice referencia a la flor que tiene Wood nymph "una de mis cartas favoritas" Al parecer Pixie ama su luz. ¡sin más que decir empecemos!

Sketch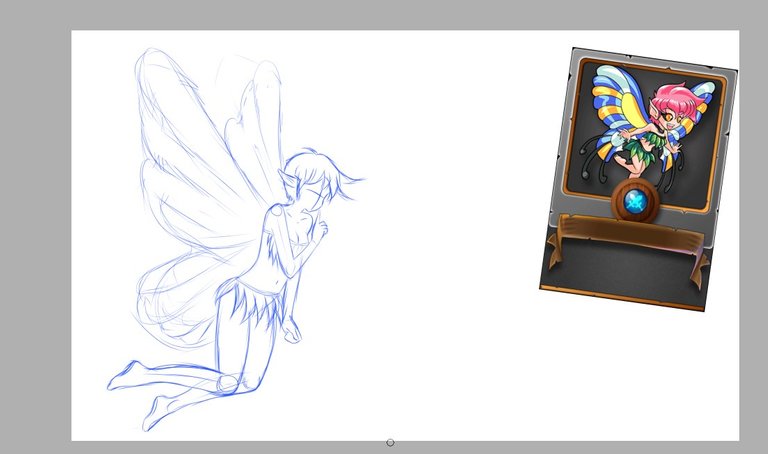 that the card to inspire me in the pose, but I didn't want to
Use la carta para inspirarme en la pose, más no quería hacer una copia de la misma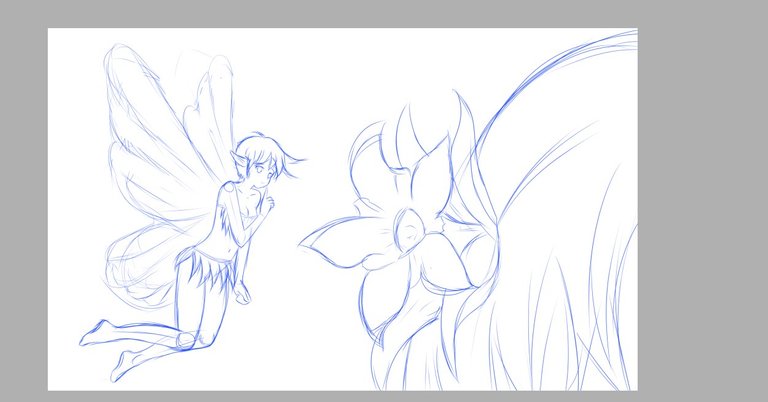 LineArt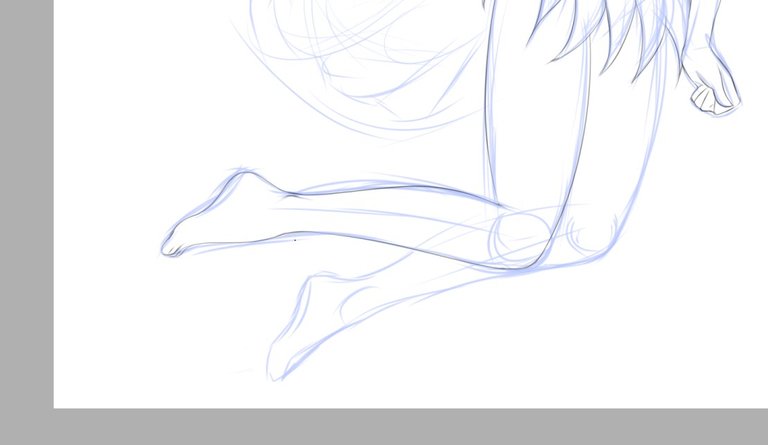 Finished the sketch eating a lineart with thin lines, later I will give it thickness using the shadows.
Terminado el boceto comiendo un lineart con líneas delgadas, más adelante le daré grosor usando las sombras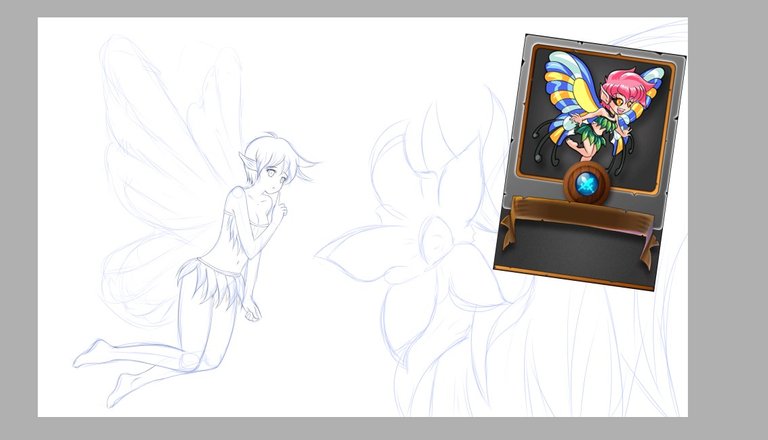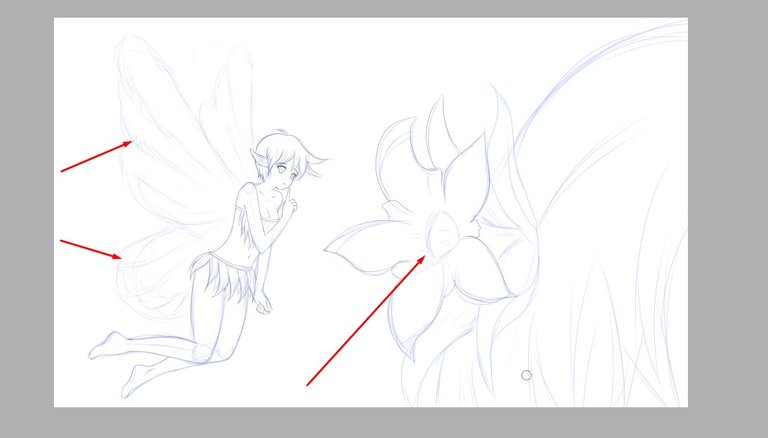 On the wings and the center of the flower I wanted to give it a shiny finish, so I did this part in a different lineart layer.
En las alas y el centro de la flor quería darle un acabado brillante, por lo que hice esta parte en otra capa de lineart diferente.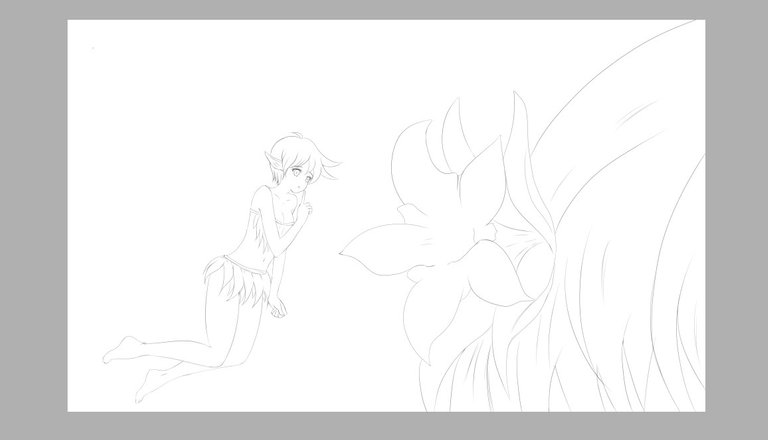 Line art 1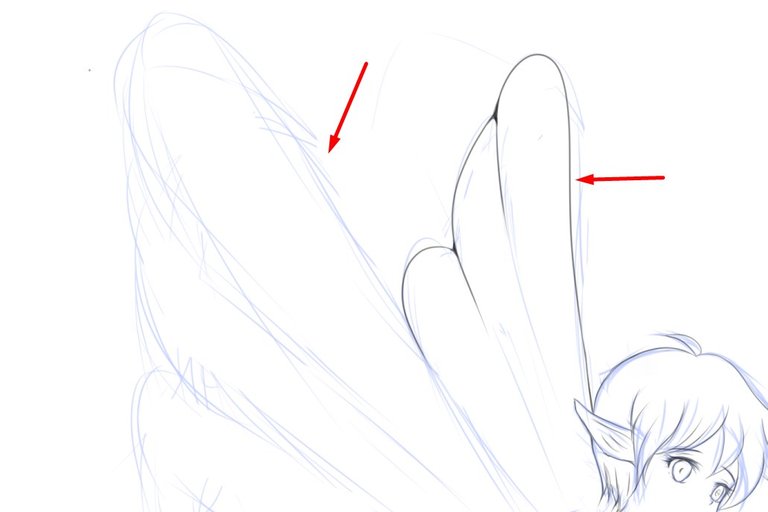 Lineart 2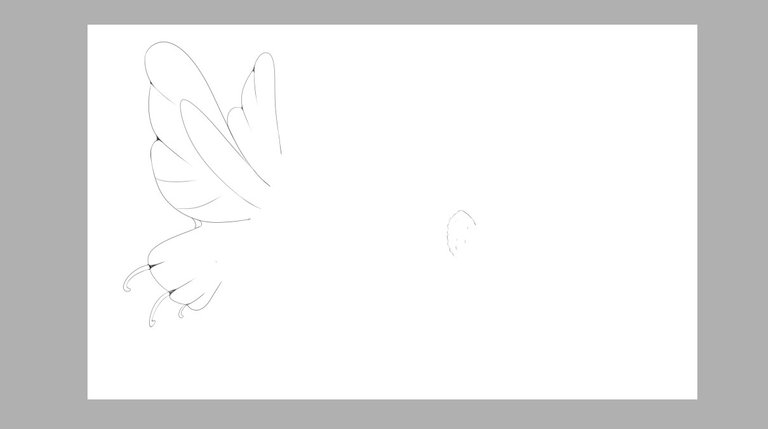 My original idea was for the wings to have a brightness effect, but at the end of the drawing I decided not to place it because I feel it was too exaggerated.
Mi idea original era que las alas tuvieran un efecto de luminosidad, pero al final del dibujo decidí no colocarlo pues siento que era muy exagerado
Color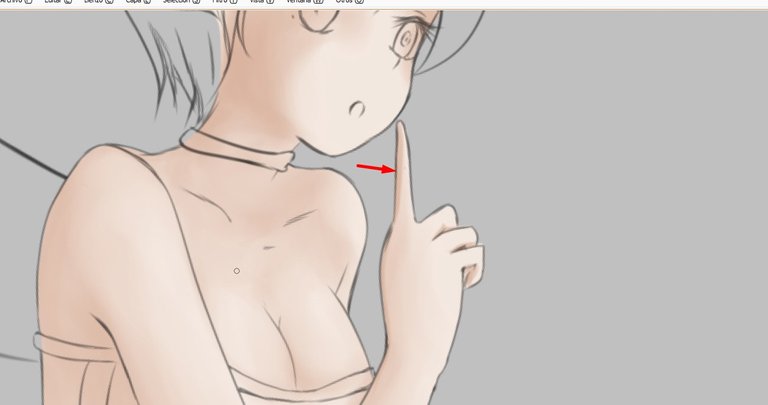 On the base color I apply the shadows taking into account that the flower would be the closest light source.
Sobre el color base aplico las sombras teniendo en cuenta que la flor sería la fuente de luz más cercana.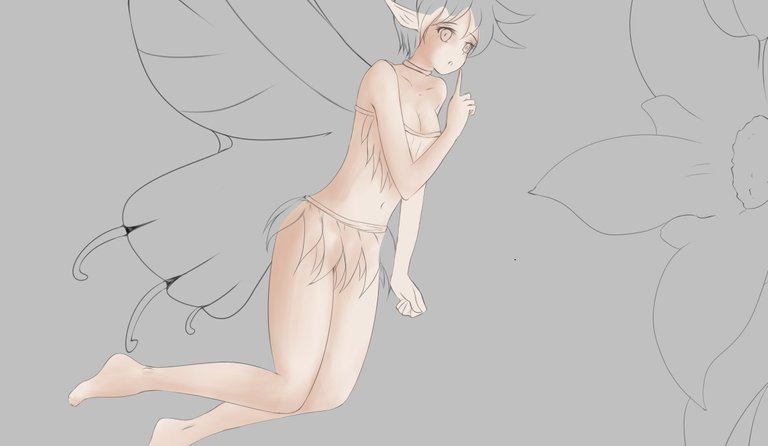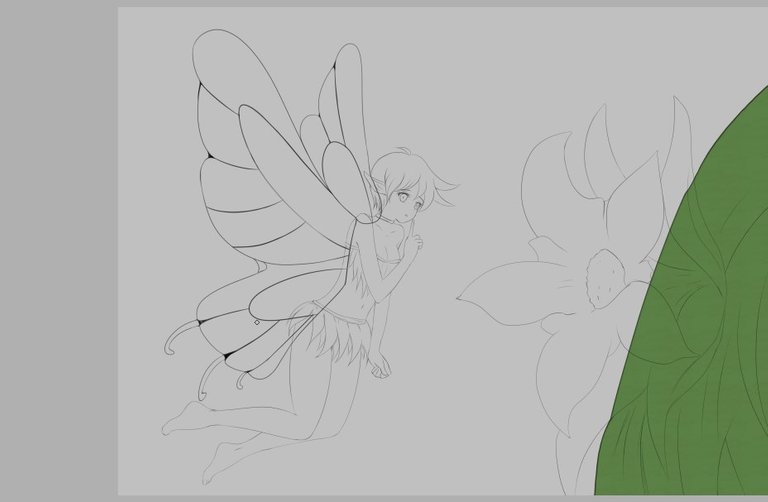 Here we enter an experimental stage, the first thing I must say is that I modified the lines of the wings to better apply the base color.
Aquí entramos en una etapa experimental, lo primero que debo decir es que modifique las líneas de las alas para aplicar mejor el color base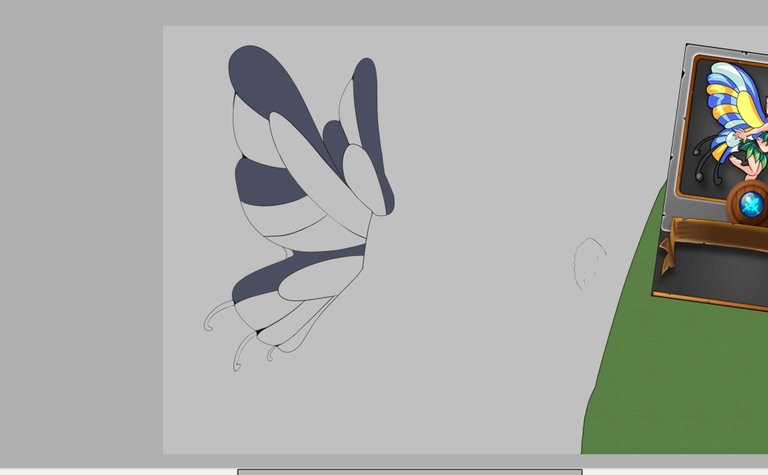 I was thinking of using less saturated colors, but the magic of the fairies demands a more vivid color.
Pensaba en usar colores no tan saturados, pero la magia de las hadas exige un color más vivo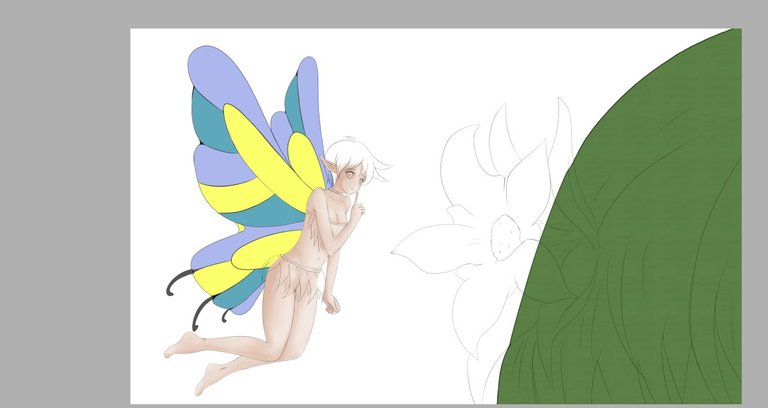 These will be the base colors, which I will use on the wings
Estos seran los colores base, que usare en las alas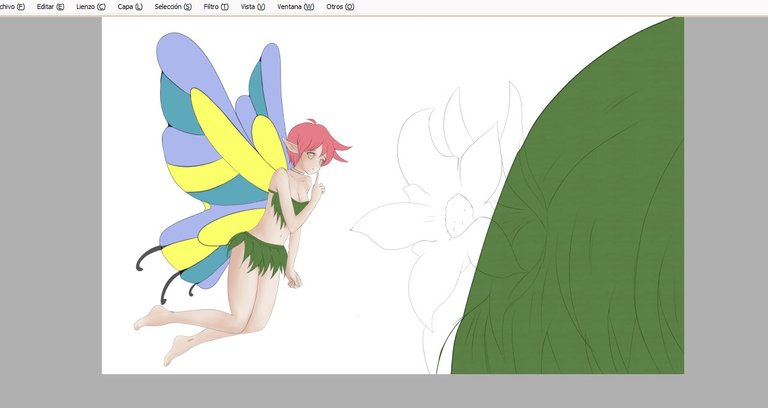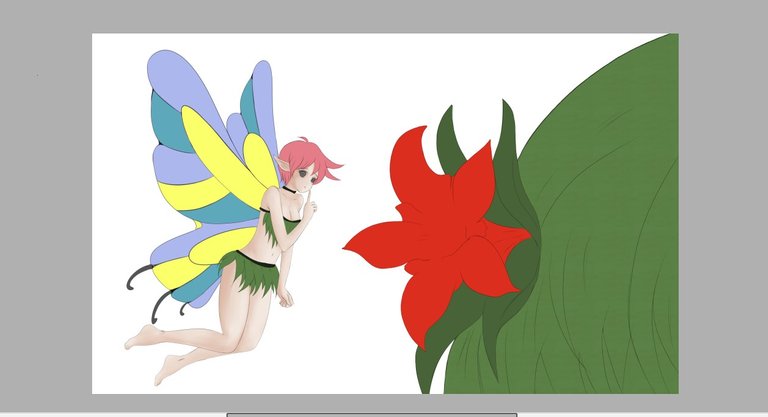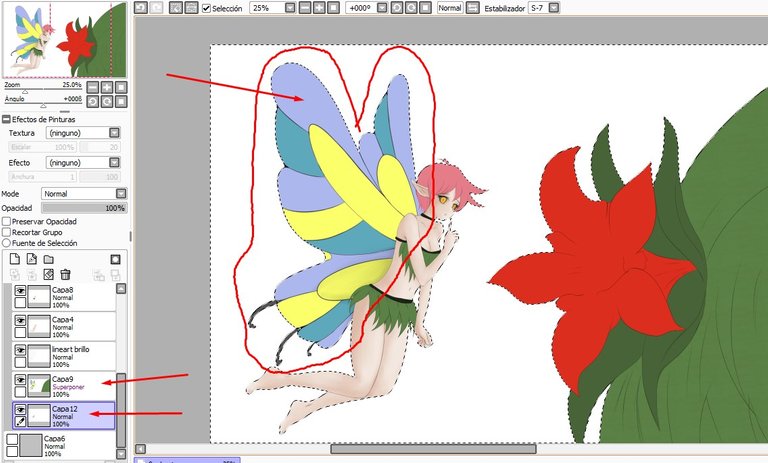 This would be the next experiment, normally I would apply the shadow using a darker color over the base color, that means I need several colors and their dark tone, BUT in this experiment I will try to do something that I saw in many draftsmen, the first step would be to create a mask so we don't get out of what we want to shade.
Este sería el siguiente experimento, normalmente aplicaría la sombra usando un color más oscuro sobre el color base, eso quiere decir que necesito varios colores y su tono oscuro, PERO en este experimento trataré de hacer algo que vi en muchos dibujantes, el primer paso sería crear una máscara para no salirnos de lo que queremos sombrear.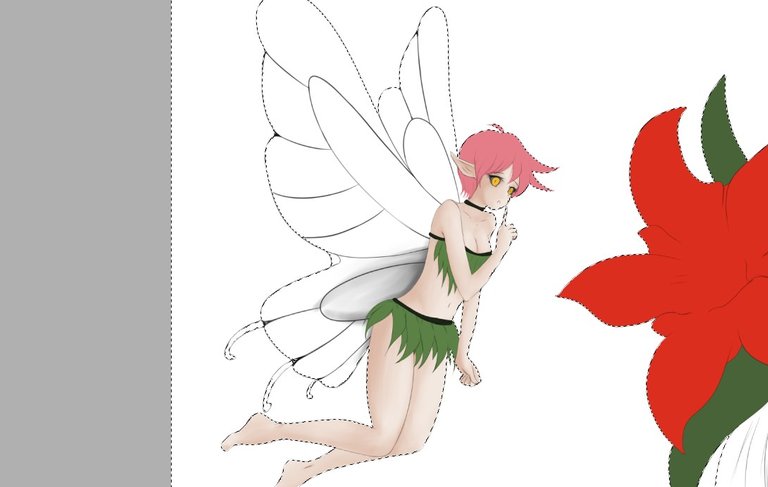 On a different layer and below the layer with the base color, I start to create the shadows using only the black color.
En una capa diferente y abajo de la capa con el color base, empiezo a crear las sombras usando solo el color negro.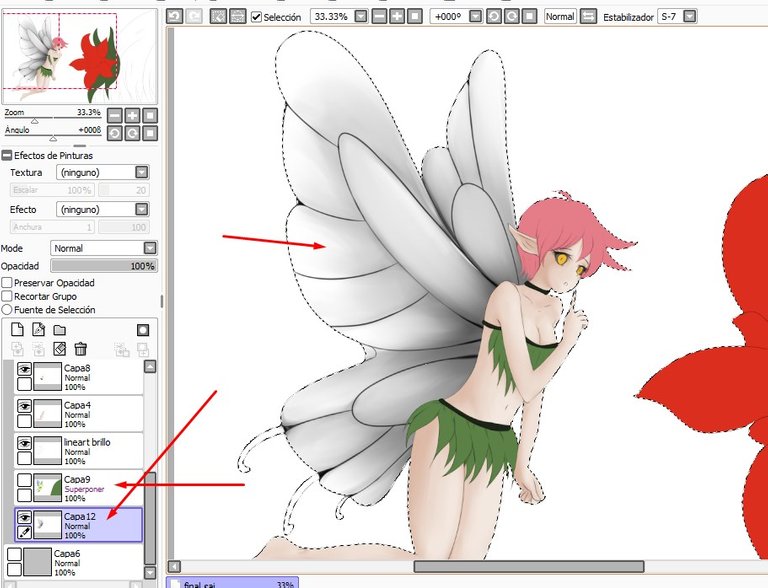 The layer with the base color should have the "overlay" effect and we should have something like this
La capa con el color base sebe llevar el efecto "superponer" deberíamos tener algo así.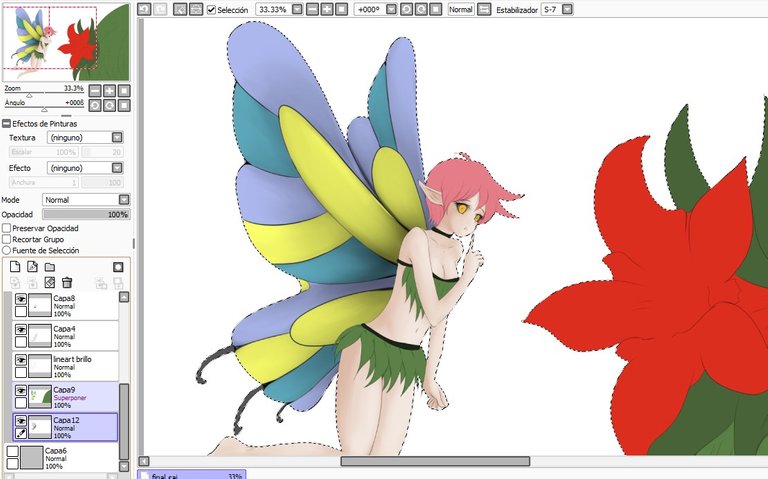 This is the result, I really liked the time you can save using this method, I saw other artists do it first on the whole drawing and then apply the color, I just wanted to try it on a smaller scale, but I'm still very satisfied.
Este es el resultado, la verdad me gusto mucho el tiempo que te puedes ahorrar usando este método, vi a otros artistas hacerlo primero en todo el dibujo y luego aplicar el color, yo solo quería intentarlo a menor escala, pero aun así estoy muy satisfecho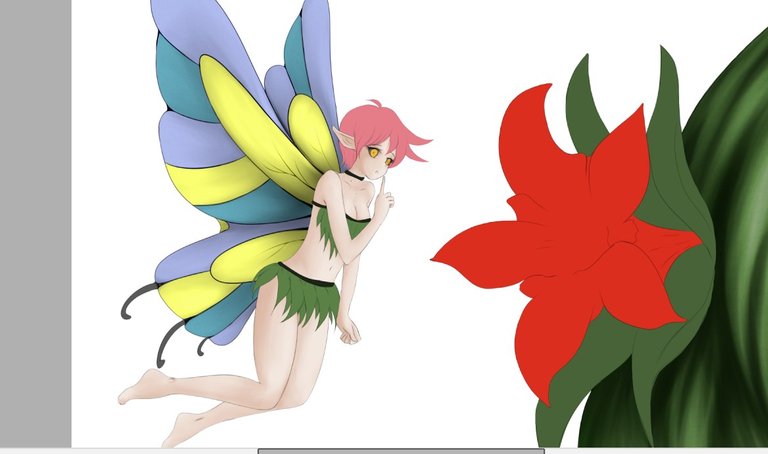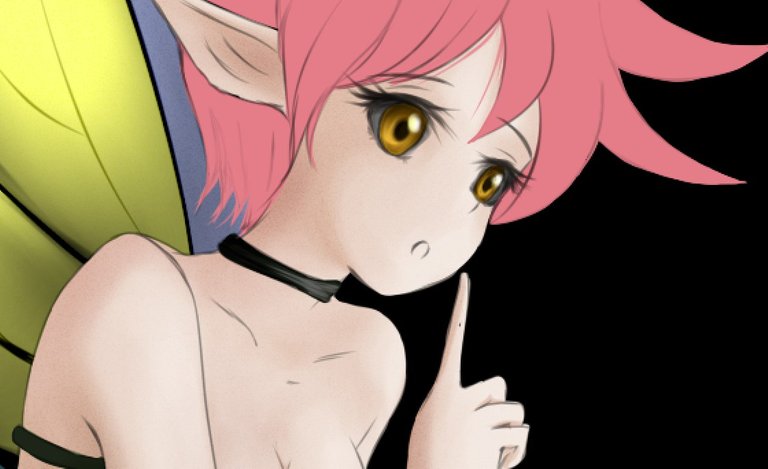 the skin has a "noise" texture, I love the effect it has, even though it can only be seen up close.
la piel tiene textura "noise" me encanta el efecto que esta tiene aunque solo se puede ver de cerca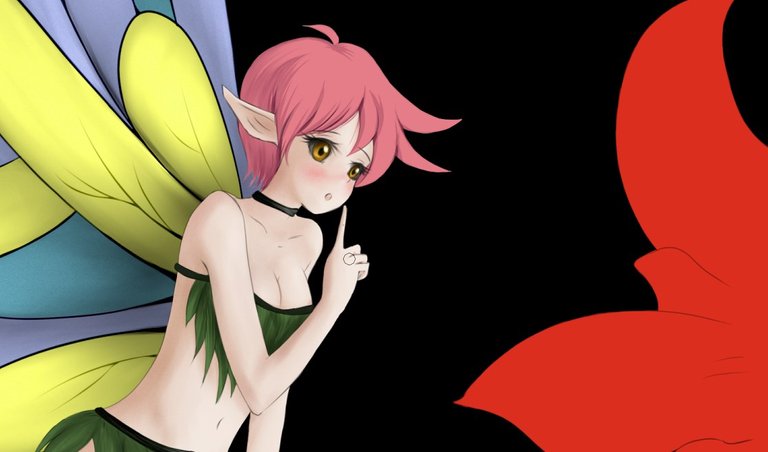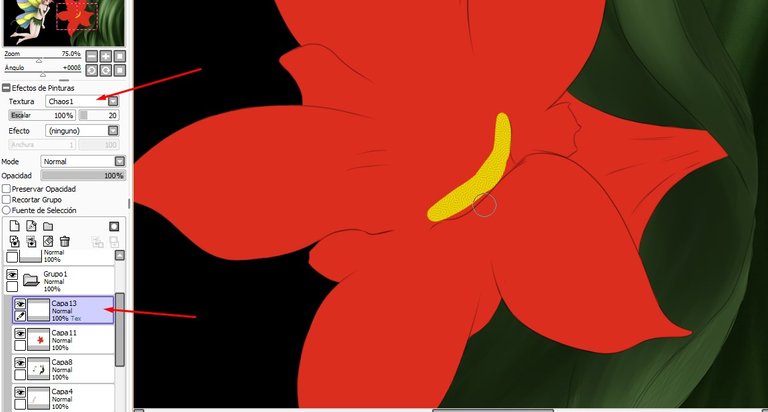 My light source is the flower, so I used the luminosity effect on a new layer.
Mi fuente de luz es la flor, para eso usé el efecto luminosidad en una nueva capa.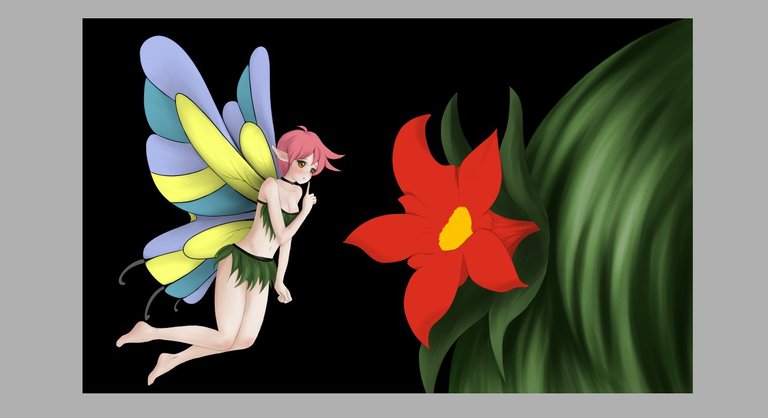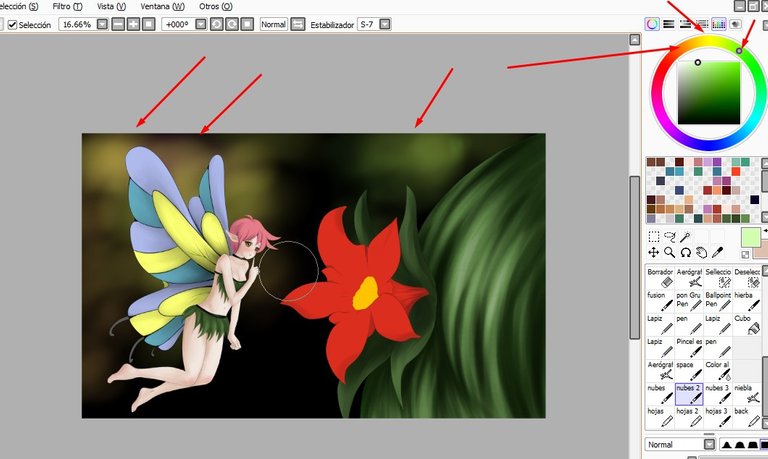 For the background you wanted somewhat out of focus, use the following colors from the color wheel to give it harmony.
Para el fondo quería algo desenfocado, use los siguientes colores del círculo cromático para darle armonía.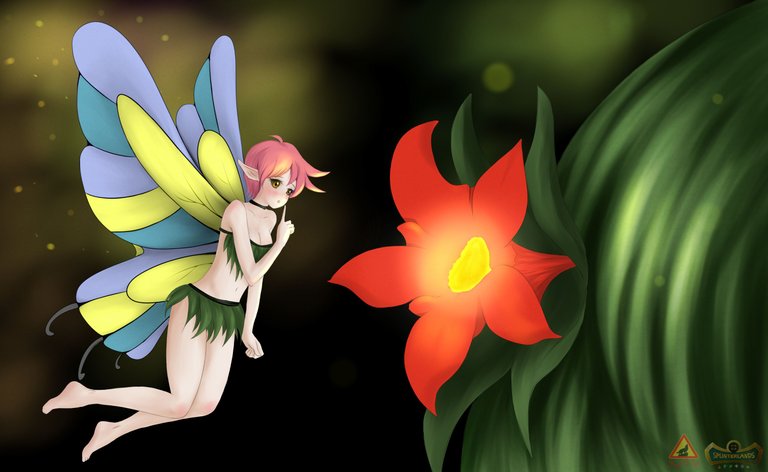 To finish, apply more details such as light orbs and glow in certain areas.
Para terminar, aplique más detalles como orbes de luces y brillo en ciertas zonas.

I'm very happy for the result, I hope you liked it as much as I did, that's all for now.
Estoy muy feliz por el resultado, espero les allá gustado tanto como a mí, es todo por ahora
If you don't play splinterlands yet you can join here!
Si aún no juegas splinterlands puedes unirte aquí!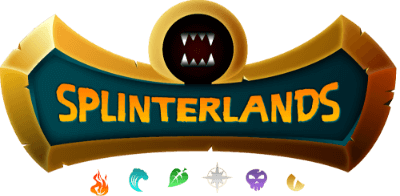 ---
---