Shauner's 24th Splinterlands Brawl Report - PIZZA 2 The Deep Dish Guild - Jan. 2, 2022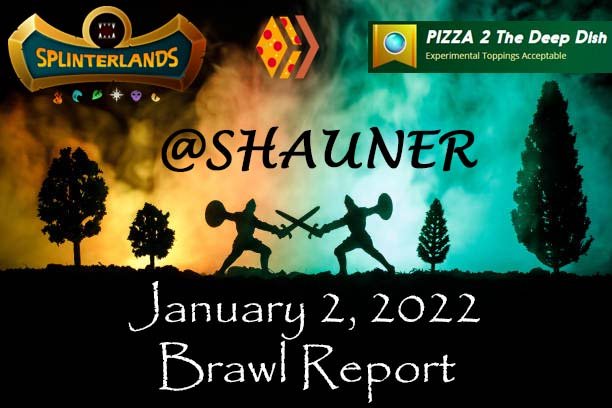 Happy New Year and welcome to my 24th #BrawlReport as part of the @hive.pizza PIZZA 2 The Deep Dish guild! This is from the last brawl of 2021 and I'd say that we finished rather strong!
I'm playing in Fray #3 this time, which is level 1 untamed cards only.
---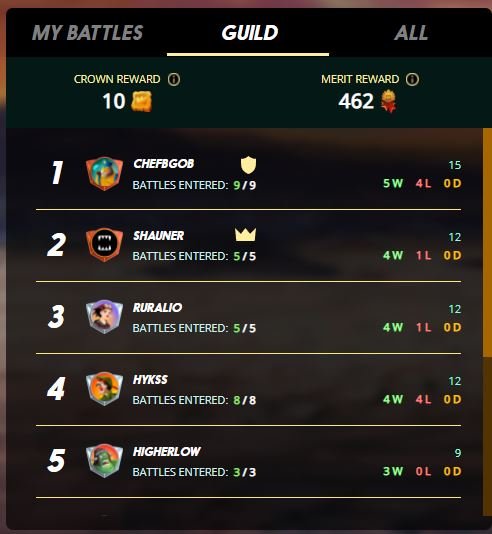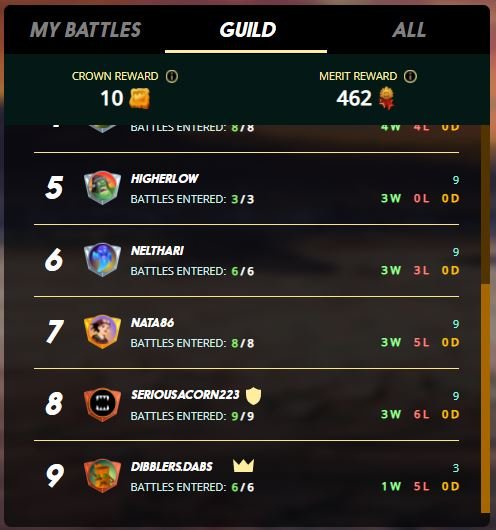 Congratulations to @chefbgob for taking 1st place with 5 wins and 4 losses. I tied for second place with @ruralio with 4 wins and 1 loss. I was really hoping I would get my first undefeated in this brawl, but it wasn't in the cards.
---
PIZZA 2 The Deep Dish Results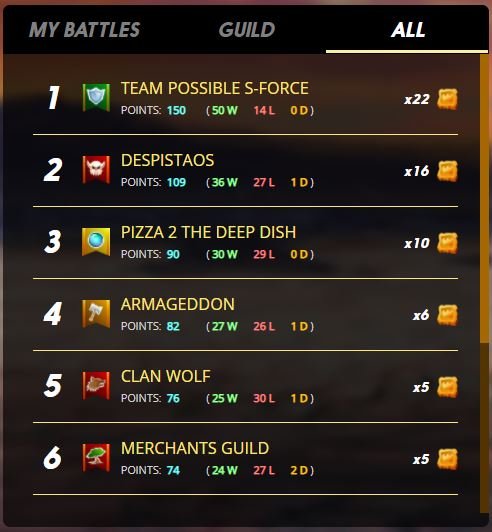 We managed to move up into 3rd place for this brawl, which is the highest we have finished in a while. For our performance, the guild received 10 crowns and each brawler received 462 merits. This was enough for me to get my next Gladius case, which I'll be opening and posting about in the coming week.
---
---
My Battles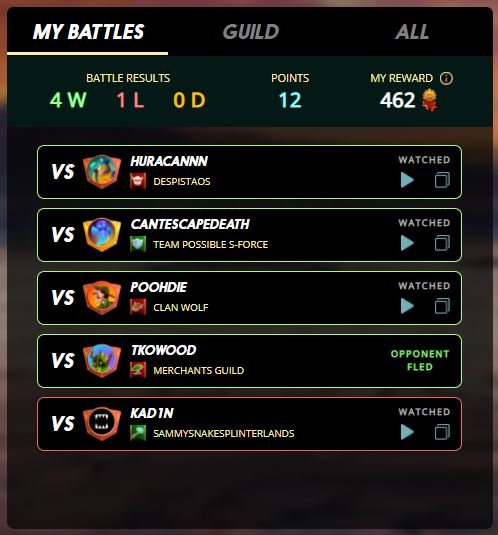 ---
I completely forgot to copy the battle links for this brawl! It's been a crazy week and I feel like I'm being quite forgetful. As you can see, the first three battles were won, with the fourth battle being an automatic win for an opponent fleeing. I was heading into the final battle hopeful that I would prevail and record my first undefeated finish, but I suffered a tough defeat.
I decided to check out @kad1n's profile on Splinterlands to see if our battle was still listed in their history and it was! Here's a review of the final battle, which I lost: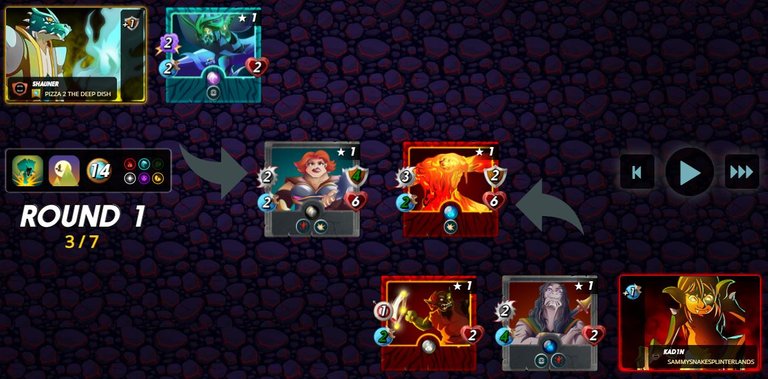 What you'll see in this fight is a tough set of conditions, including 14-mana, Stampede, and Lost Legendaries. This let me very limited in my card options. I ended up using one of my gladiators as a tank, which the shield ability and a Coral Wraith in the second position with the Sneak ability that would hopefully take out the back row of my opponent.
The only reason I lost this battle is because at the start of round 2, my opponent's Gladiator was able to strike first because of its higher speed and take out my Coral Wraith. Had my Coral Wraith gotten the first hit, I would have prevailed. This is why speed is such an important consideration in these low-mana battles and is a strategy that I have yet to excel at.
---
Final Thoughts
As I did in my last Brawl Report, I wanted to send some Splinterlands Battle Tokens (SBT) to @kad1n for a well played battle, but they don't appear to have a Hive blog account and I don't want to waste the tokens in sending them to their dormant account.
If you receive SBT from someone, be sure to pay it forward and send some tokens to worthy adversaries that you have faced! If you'd like to learn more about SBT, check out this post from the creator, @itzninjafool: https://peakd.com/sbt/@itzninjafool/sbt-milestones-what-you-may-have-missed
---
1Up Project
If you haven't seen the news yet, check out the new 1UP project. This looks like a great new gaming project for Play2Earn blockchain games like Splinterlands! I seem to be getting around 100 OneUp tokens on each of these posts, so the earnings will add up over time!
---
---
@kennysgaminglife has spearheaded the #BrawlReport project as a way to get PIZZA guild members more engaged in the @Splinterlands community. Here's what he had to say:
Starting with the brawl that just ended, I've invited/asked members of the #HivePizza guild to publish a #BrawlReport, breaking down their highs & lows, where they need help, questions they have, strategies they love, and so on. The idea is to help us all reflect a bit, learn a bit, share a bit, earn a bit, and connect a bit :-)
Any other guilds interested in publishing a #BrawlReport, either as individuals, or one for the whole guild, I'm happy to send some curation love your way!
My last Brawl Report: https://www.splintertalk.io/@shauner/shauner-s-23rd-splinterlands-brawl
My Season 64 Report Card: https://www.splintertalk.io/@shauner/splinterstats-season-64-report-card
Check out the other recent #BrawlReport posts from the #HIVEPIZZA family:
@irregular-n: Splinterlands Brawl Report #2
@higherlow - Splinterlands Brawl Report - 12/30/2021 #HivePizza #BrawlReport
---
---
---
---