SHARE YOUR BATTLE Weekly Challenge! DJINN INFERNI
This post is an entry to the SHARE YOUR BATTLE Weekly Challenge! DJINN INFERNI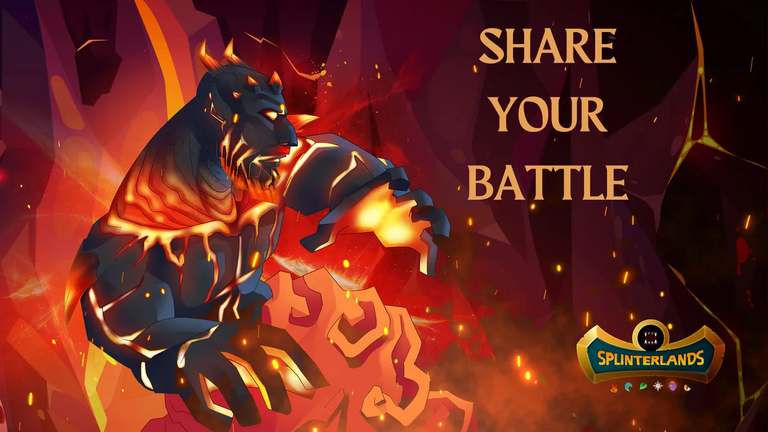 Djinn Inferni is the eldest of the ancient wardens of fire, spirits of flame that dwell in the deepest rivers of stone. Second only to Lord Janai himself, he is prideful and cunning, but fiercely loyal to his master. With the opening of the rift and the betrayal of Djinn Muriat he has taken up a blood oath of vengeance against the chaos exercitus, rising to the surface to lay waste to the enemies of stone and fire.

Overview
Djinn Inferni is a mid-mana (7) epic fire monster. It has decent magic damage, especially against big monsters, but on the other side, it has deficient health without armor.
Stats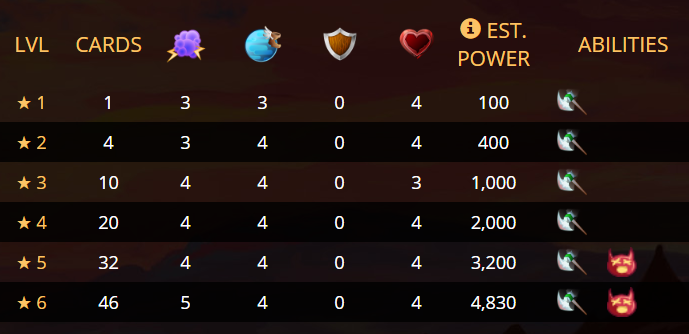 | Abilities | Level | Description |
| --- | --- | --- |
| 1 | GIANT KILLER | Does double damage against targets that cost 10 or more mana |
| 5 | STUN | When a Monster with Stun hits a target, it has a chance to stun the target causing it to skip its next turn |
Market prices
It is a cheap epic monster, cost only around 0,6$.

Not a good card for renting out, only the max level has a little rent potential.

The Battle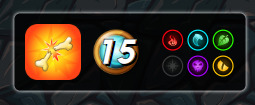 | Battle Rulesets | Description | Info |
| --- | --- | --- |
| Tis But Scratches | All monsters have the Cripple ability. | - |
Lineup
It was a low mana battle and all monsters has cripples. That was not the ideal game for Djinn Inferni and I will explain it why not.
| Card | Strategy |
| --- | --- |
| | Lux Vega - My ultimate max level summoner, who can go almost every battle, a little expensive for low mana battles, but you can see not her was the problem. |
| | Scorch Fiend - Fiend of the game. I always use my gold fiends if it is possible. For 0 mana they are good shields and cause my fiends are gold they are good reward boosters. |
| | Djinn Inferni - Monster of the week, but not ideal for low mana battles and this cause my lost. |
| | Uraeus - Very good natural reward card, ideal for low and middle battles. Good damage with poison and also not bad armor and life. I love it very much. |
Did your strategy work? What will you try differently next time?
No, it was a total mistake. I should not use this high mana monster in low-level mana game. I should use low mana cards instead.
Check my original team chance: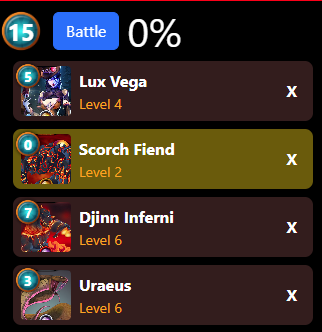 And with more low mana minions: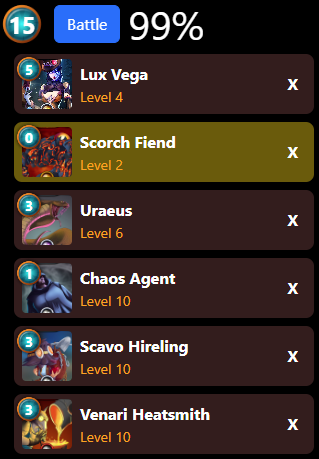 I have just realize that Venari Heatsmith is what a good backline monster :)
Battle Results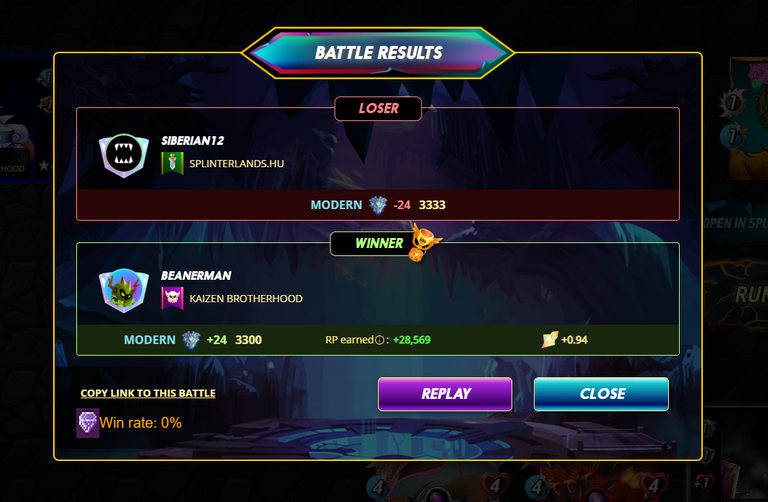 Do you like regular foil DJINN INFERNI? Why or why not?
No, I don't like it and don't use it. It has big damage potential, but too week for survive long enough. And I think it is too much mana.

Check my active giveaways here!
---
---