SHARE YOUR BATTLE Weekly Challenge! DJINN INFERNI - Gold Foil
This post is an entry to the SHARE YOUR BATTLE Weekly Challenge! DJINN INFERNI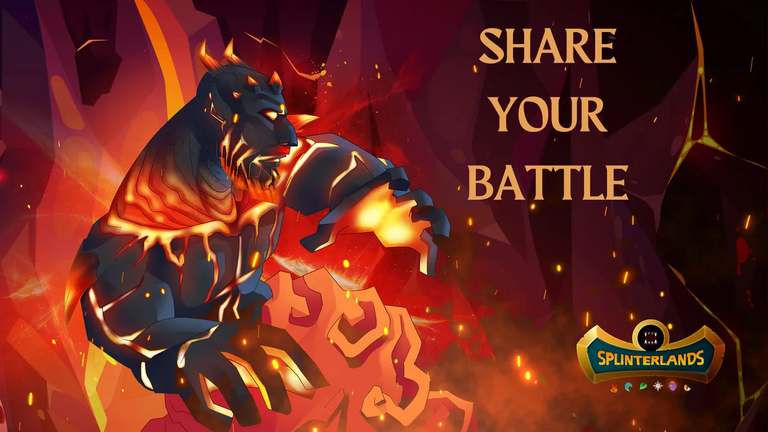 The singing stones had whispered at their coming, the Great Legion, agents of chaos from beyond the void but Lord Jannah had not listened. When the rift finally tore open the world the veins of the mother called to me, her vermarine song of quartz and ash a lament to the war above. I rise to the surface now, enduring the stink of water and flesh for a chance to turn the odds in our favor. With fire and death we will restore these lands and end her lament. On the mother's heart I swear it.
--- Binding The Void, Djinn Inferni Umun Sira

Overview
See my general opinion here: SHARE YOUR BATTLE Weekly Challenge! DJINN INFERNI Gold foil version has better speed by default.
Stats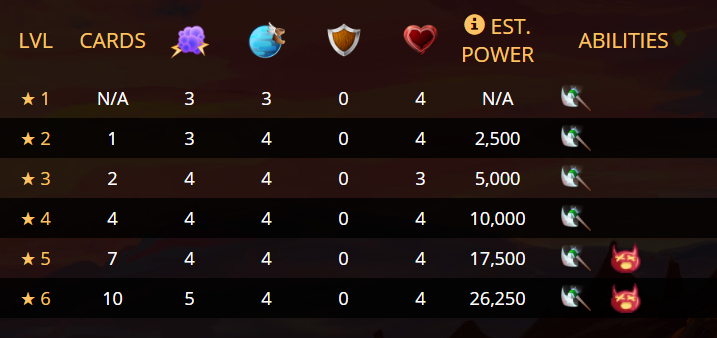 | Abilities | Level | Description |
| --- | --- | --- |
| 1 | GIANT KILLER | Does double damage against targets that cost 10 or more mana |
| 5 | STUN | When a Monster with Stun hits a target, it has a chance to stun the target causing it to skip its next turn |
Market prices
The gold foil version is has more than 10x price compare the regular foil version, so it is an expensive gold foil card.1

Same as the regular foil, not a good card for renting out, only the max level has a little rent potential.

The Battle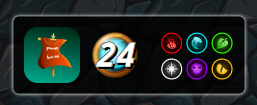 | Battle Rulesets | Description | Info |
| --- | --- | --- |
| STANDARD | No modifications to the standard gameplay rules and mechanics. | There are no special tricks for this ruleset, but make a balanced team. |
Lineup
It was a low mana standard battle. (I played this game with my second account because there was no available max-level gold foil version on the market).
| Card | Strategy |
| --- | --- |
| | Tarsa - One of the best summoners in low league battles, +1 Damage is super and +1 Health is also very important in low levels. |
| | Living Lava - One of my all-time favorite fire tanks. It has a very good defense against psychical damage. |
| | Scorch Fiend - 0 mana filler of the game. |
| | Djinn Inferni - Monster of the week. I put it to the middle to survive long enough. |
| | Tenyii Striker - He is a good melee monster with sneak one of the best fit with Tarsa. |
| | Chaos Agent - Good backline monster, especially in higher level. |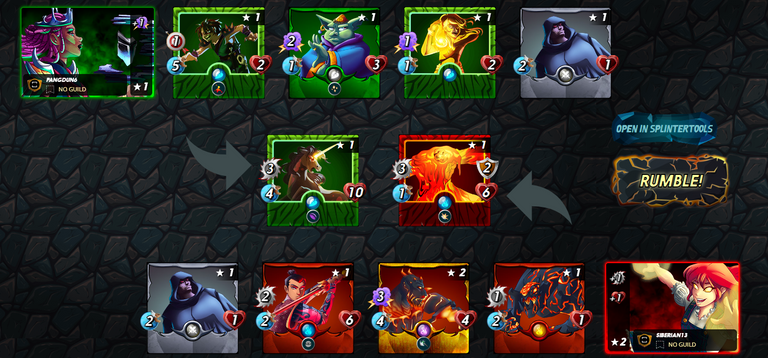 Did your strategy work? What will you try differently next time?
I had a little luck, but Inferni did enough damage and I won the game. I haven't played in low leagues for a very long time ago, but it is harder than I expected.
Check my team's chance: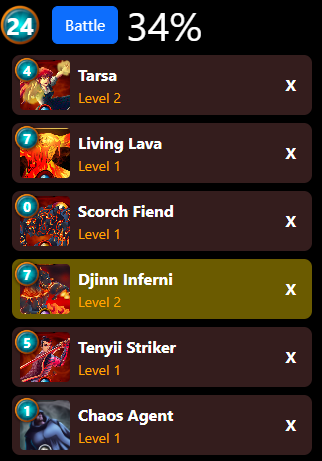 Battle Results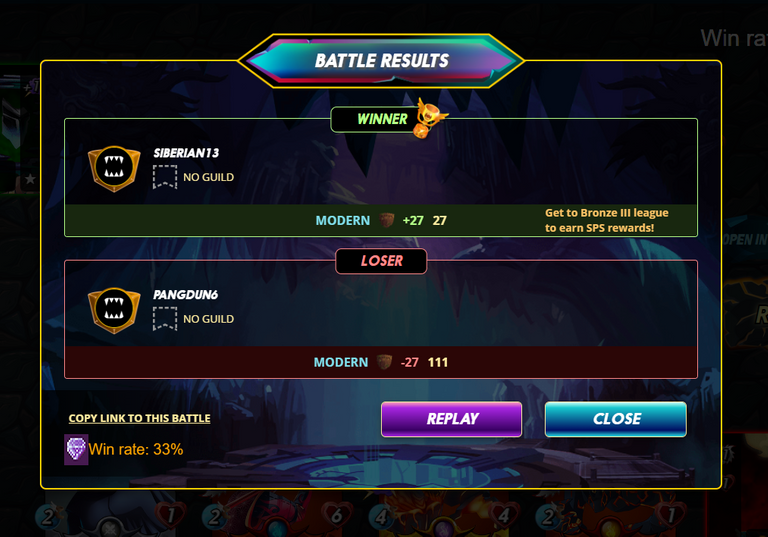 Do you like gold foil DJINN INFERNI? Why or why not?
I don't like the gold foil version either. I am not playing a lot with fire and almost never with the Inferni.

Check my active giveaways here!
---
---