Splinterlands Art Contest Week 226: Lyanna Natura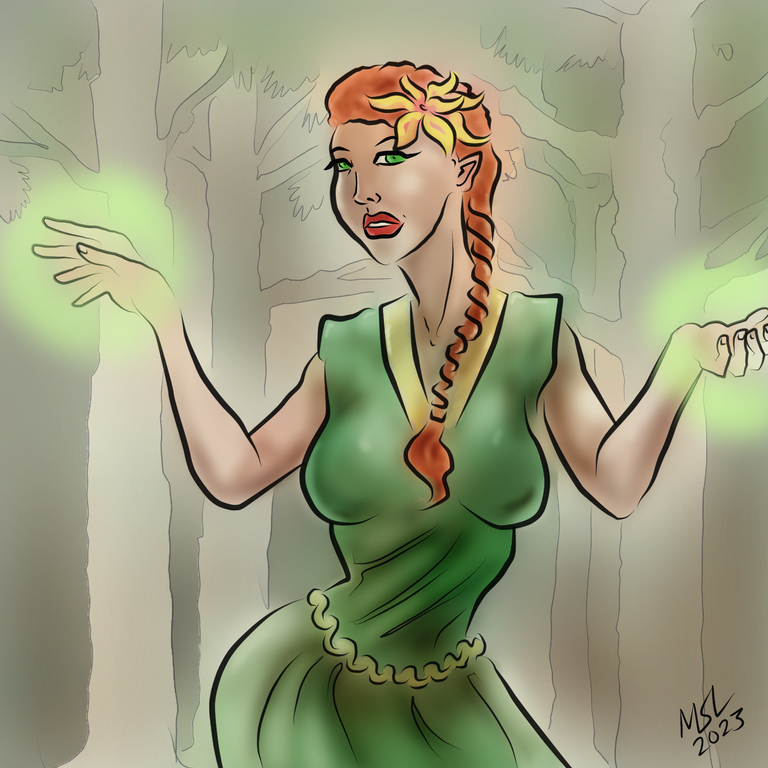 Here is my entry for this week's Splinterlands Art Contest found HERE.
From the Splinterlands WIKI:
After the Magi of the Forest, Lyanna is the greatest summoner from Anumün. She has many powers in addition to summoning, including her ability to communicate clearly with animals. She is married to Aggrodius Lightbringer, and they live together in Draykh-Nahka with their two daughters, Kiara and Talia. Lyanna lives a busy and high-profile life, very different from her simple past on the Lyverian countryside.
Drawn in Clip Studio Paint Pro on a Surface Pro 4. Here is the timelapse video:
---
---