Blockchain Gaming With Skylinebuds - Splinterlands
---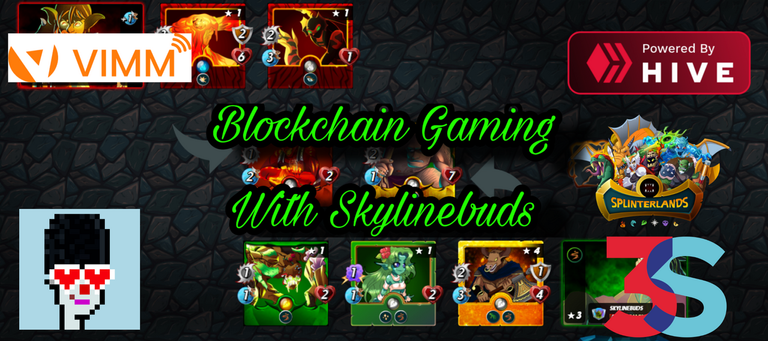 After a small break from streaming or making gaming video, I am back haha, I will be doing daily streams again of splinterlands and the wax game beast garden. I am hopefully going to get some new games to play but I am not sure with so many bunk ones that honestly will never last it is hard.

With splinterlands today I was trying most of the day to get the dragon battle but nothing was really coming up, Till the end but you can watch the video or check out the post for it coming "soon".
I will of course share some battles that I did today, This was the first battle I fought, It was water vs water battle.
https://splinterlands.com/?p=battle&id=sl_937a7c9729160009bf6d9cd1af7bf754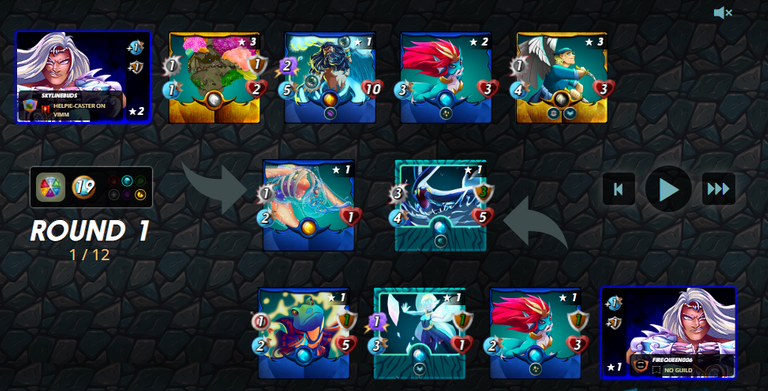 I love battles like this one, They are so close it keeps you on your seat. I actually had no idea if I was even going to win this at first till I noticed my sneak was the game-changer.
Battle 2 -
https://splinterlands.com/?p=battle&id=sl_40aefd016d3dc6b3352d9c55e3b3a67a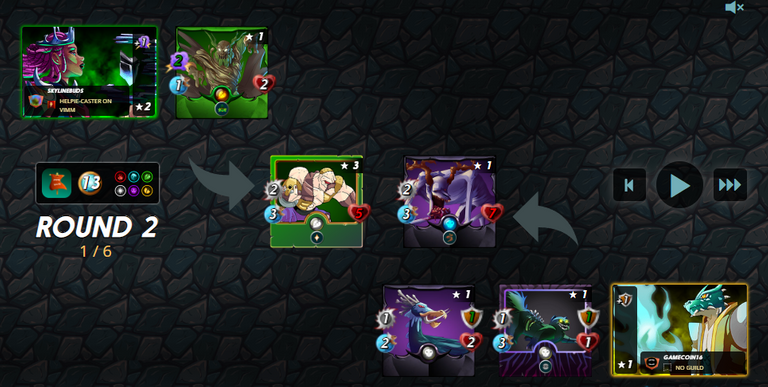 My second favorite battle was the Earth vs Death Battle, I was able to play DJINN BILJKA perfectly and place him at the back and he couldn't take damage, This allowed him to hammer the magic attacks with the FLESH GOLEM with healing being an awesome tank.
Check Out Other Weekly Battle Challenge Posts below
Sub to support on other platforms -
Vimm.tv
Youtube
Support the Channel -
https://streamelements.com/skybudsgaming/tip
Hivelist store
Hive Donate
1coin Tip
eBay
Blockchain Gaming With Skylinebuds
Mondays - 11:00PM - 12:00PM EST
Tuesdays - 11:00PM - 12:00PM EST
Thursdays - 11:00PM - 12:00PM EST
Fridays - 11:00PM - 12:00PM EST
Saturdays - 11:00PM - 12:00PM EST
Sundays - 11:00PM - 12:00PM EST
Gaming With Skylinebuds
Mondays -
Tuesdays -
Thursdays - 7:00PM -
Fridays - 7:00PM -
Saturdays - 7:00PM -
Sundays - 7:00PM -
https://www.risingstargame.com?referrer=skylinebuds
https://splinterlands.com?ref=skylinebuds
---
▶️ 3Speak
---
---