Ignis (Original character) for Splinterlands Art Contest

Splinterlands Art Contest
Hello guys, it's a new year so let's start it with a bang hehe. last year I discovered about the art contest and decided to join and since then the Splinterlands community has given me their continuous support. I'm glad that the curators as well as my hive friends appreciate my content from time to time so let me say thank you from the bottom of my heart for all the support that you guys gave me last year making it fruitful and I hope you guys are going to give me the same support this year and the coming years as well.
Thanks again 🤩!
I decided to start this year with an original character entry which I love doing all the time haha. I was thinking about alternating between OCs and Official designs from time to time to get a balance this year. This would definitely give me time to think about design making plus it's more fun this way. Splinterlands has tons of cool characters and I would love to see them in my style as well hehe.
Ignis- Fire Demon (Orginal Character)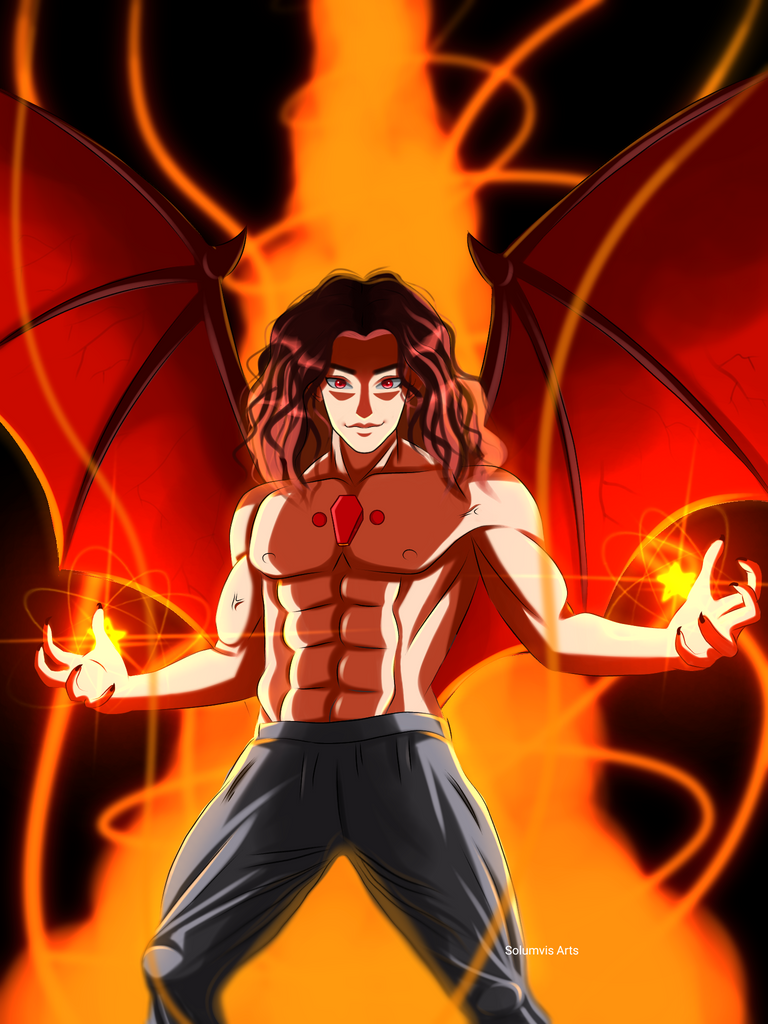 Character information
Ignis is a fire splinter monster, a hybrid of a human and a devil born in the depths of hell. He was banished from hell because of his human physical appearance. Not knowing the true parentage he embarked on a journey to earth to find his true identity.
His devil side grants him immense strength, endurance, speed and flight. He can morph into his demon form at will making him one of the strongest monsters on earth. His eyes see everything and his ears hear everything, he has the power of insight and has the power to change one's destiny by just looking at them. Like every other demon, he can summon hellfire on earth as well.
He doesn't seem to show weakness to divinity, a side effect of being half human so the only thing that can weaken him is not water-based splinters but earth/stone based. His powers are not affected even under water. The only one who can defeat Ignis must be made of stone or someone who can control earth/stone-based splinters.
Splinterlands Card Design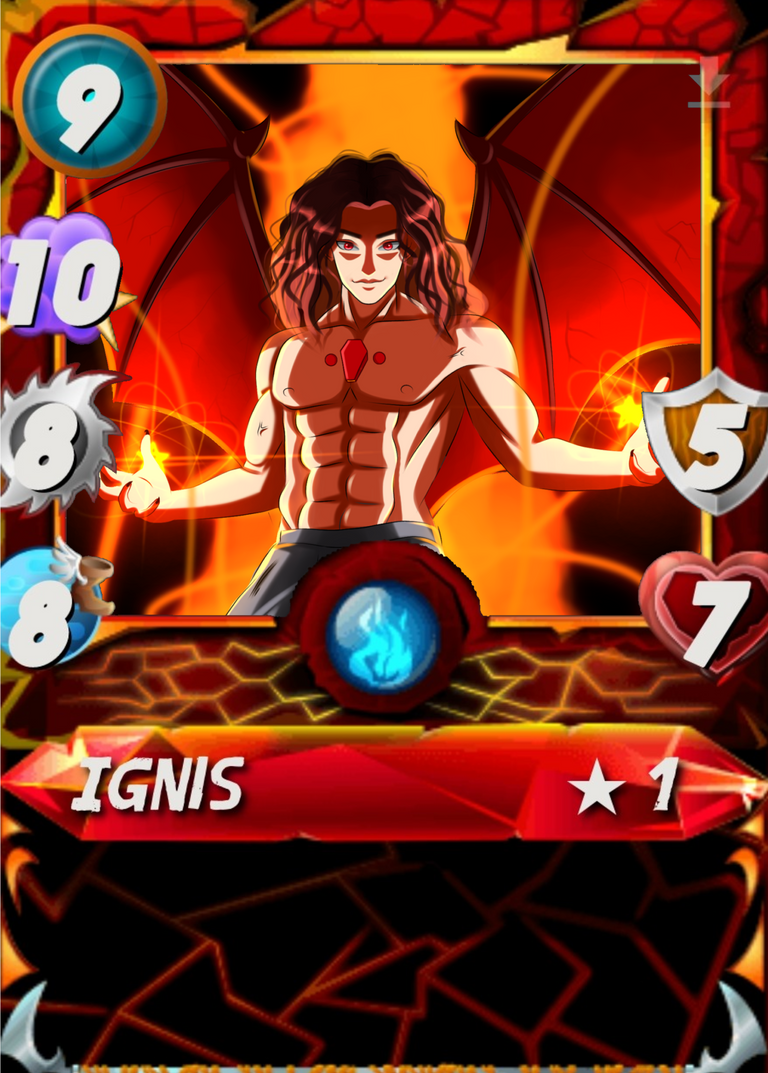 Process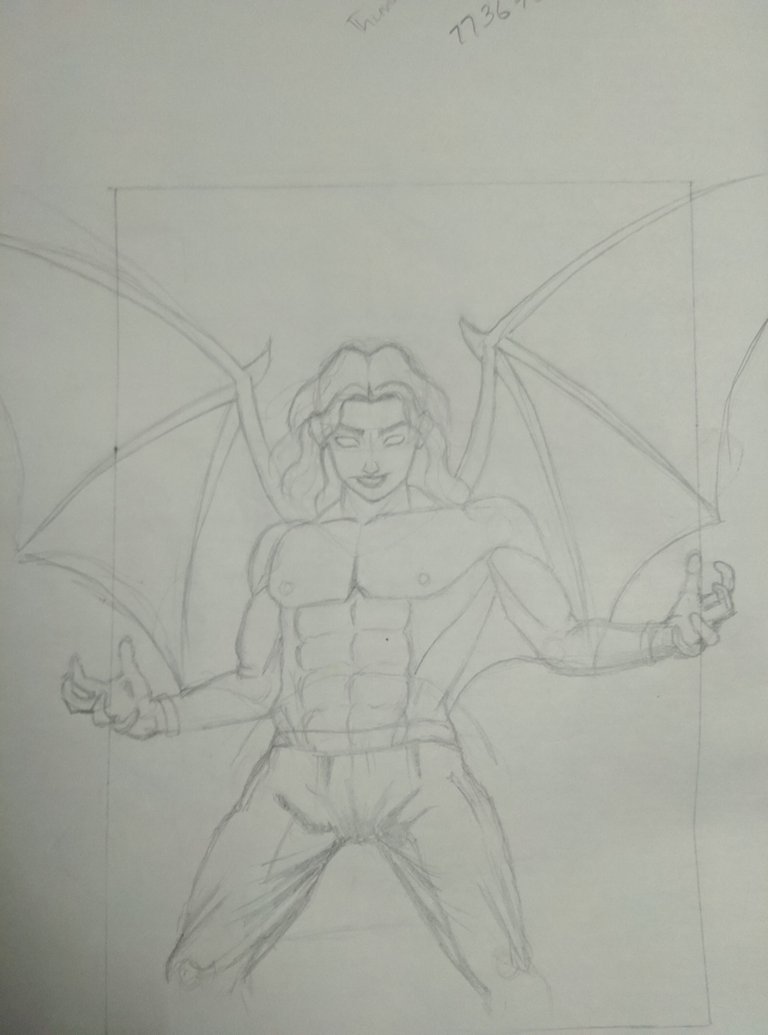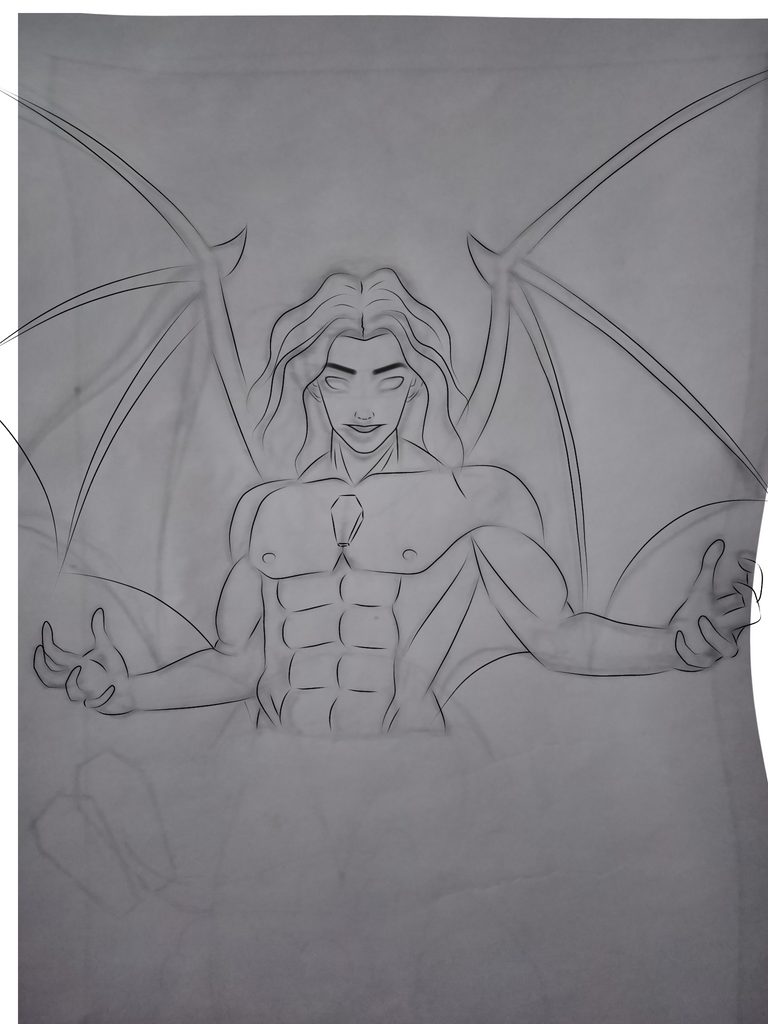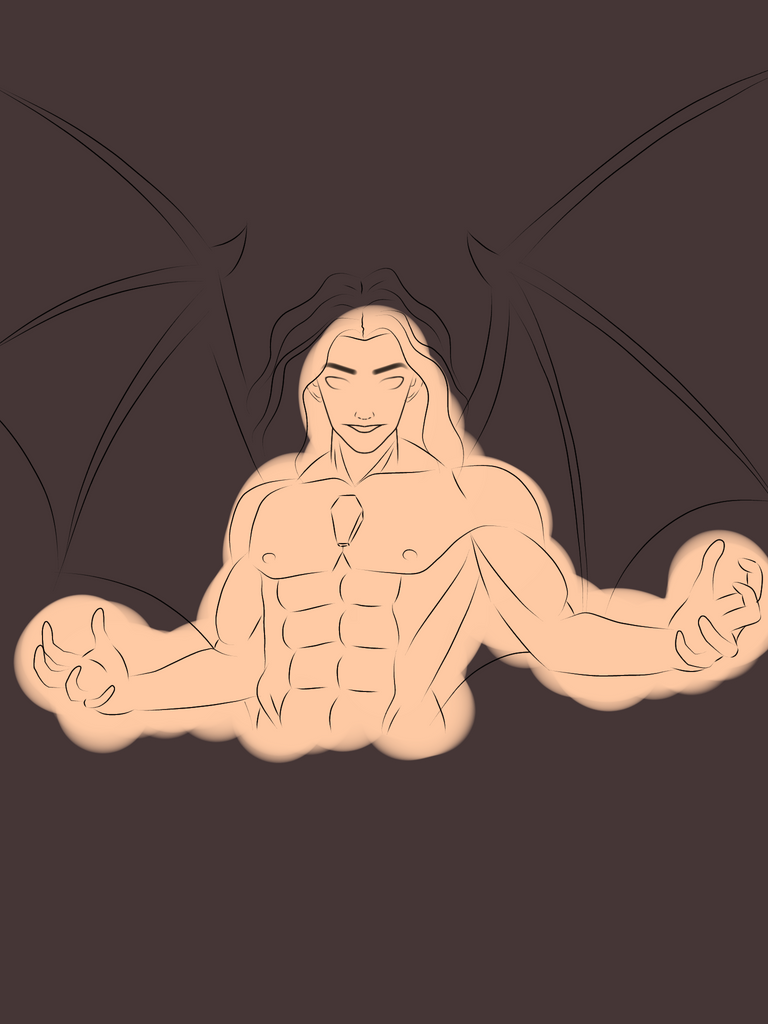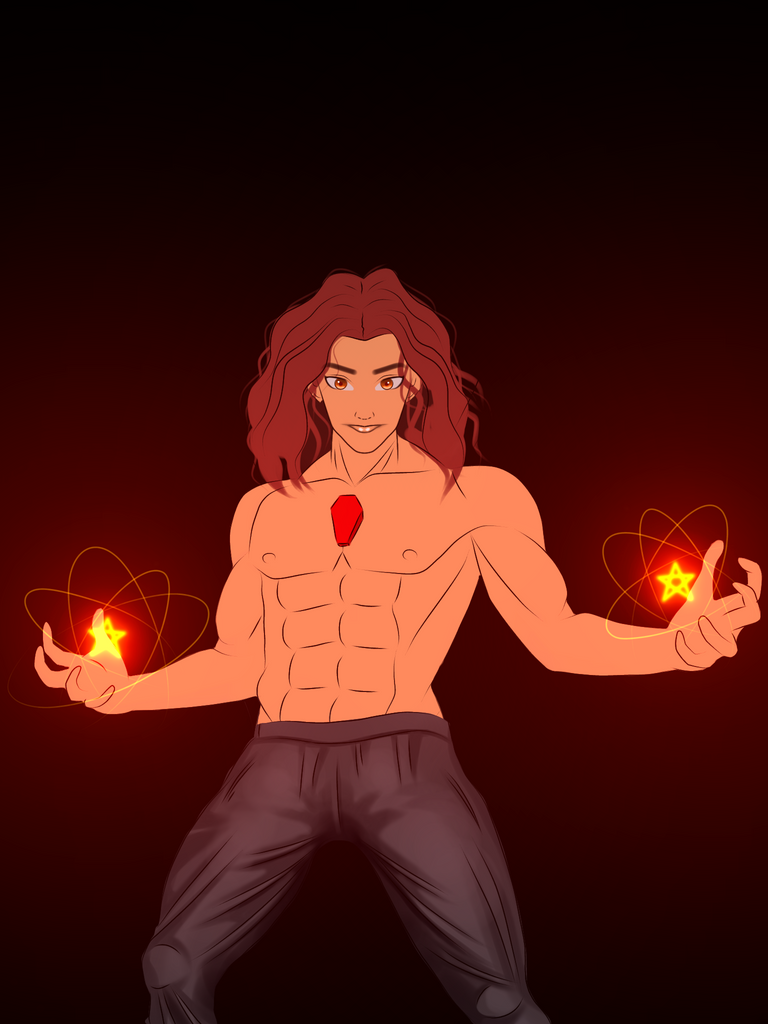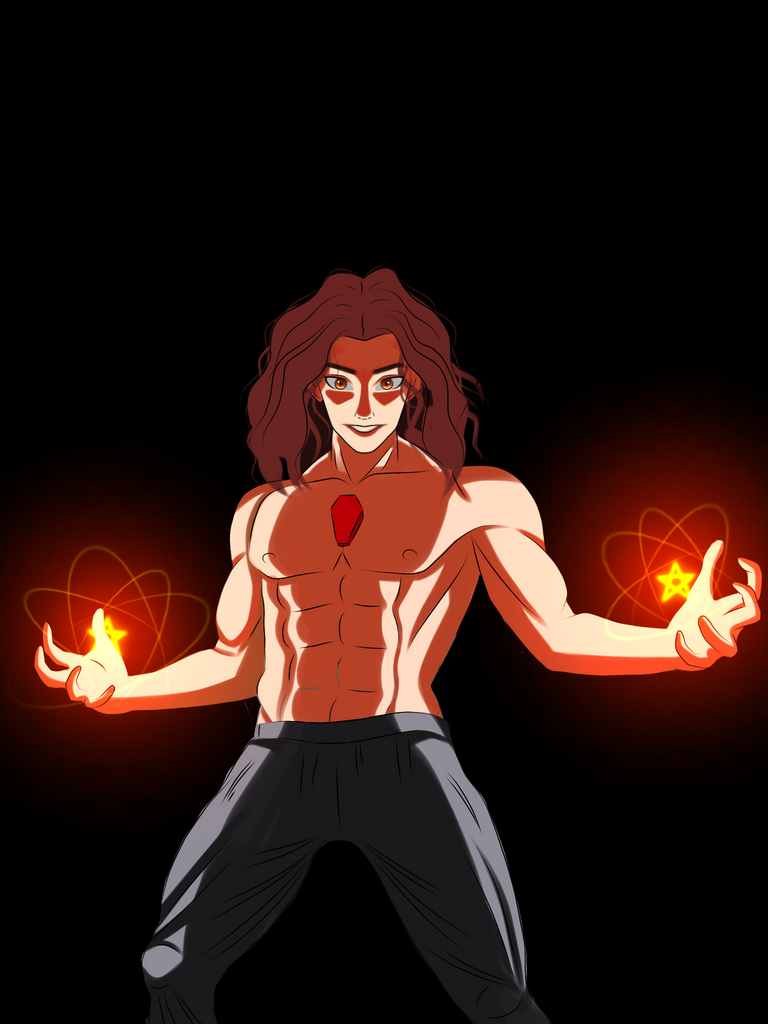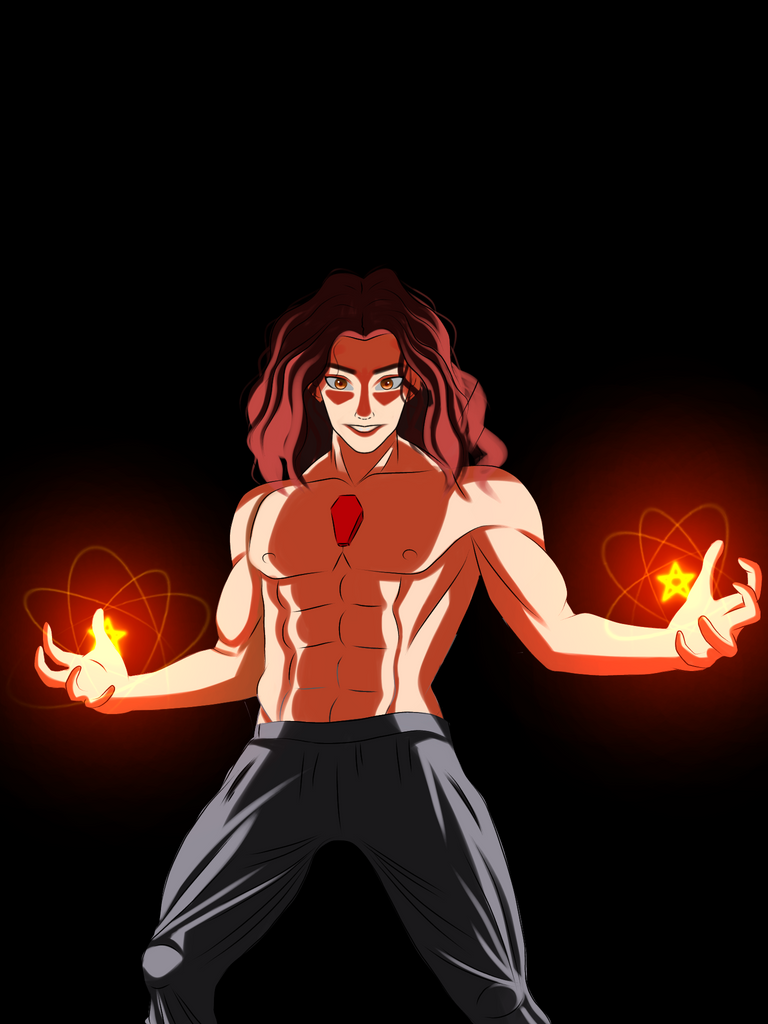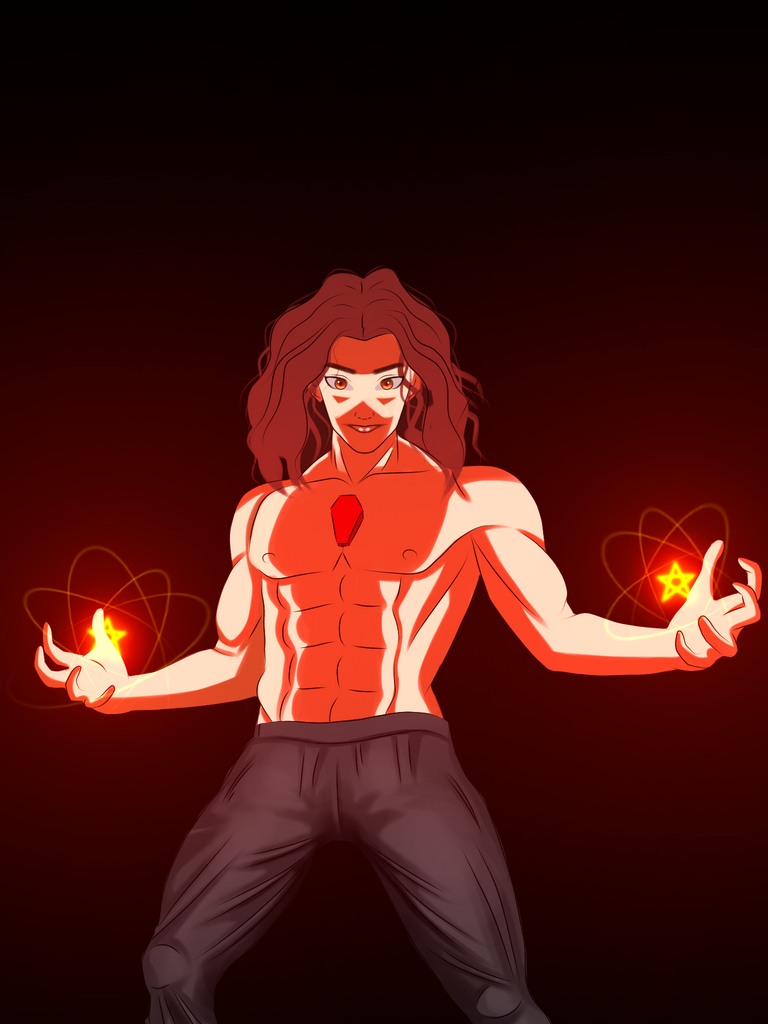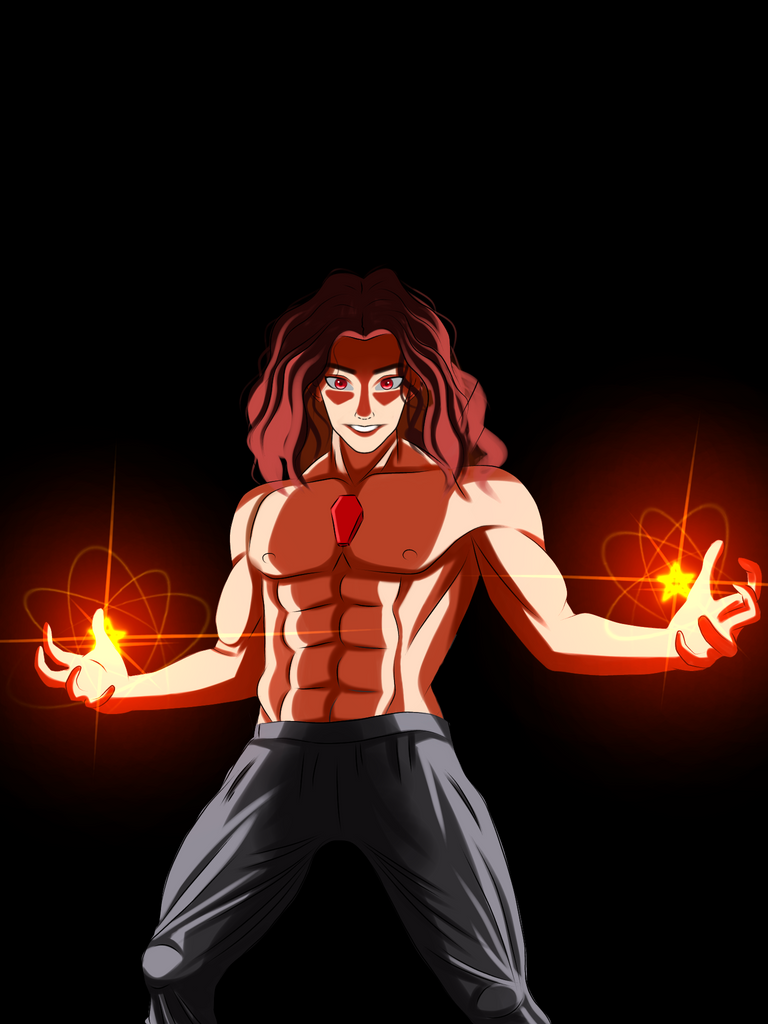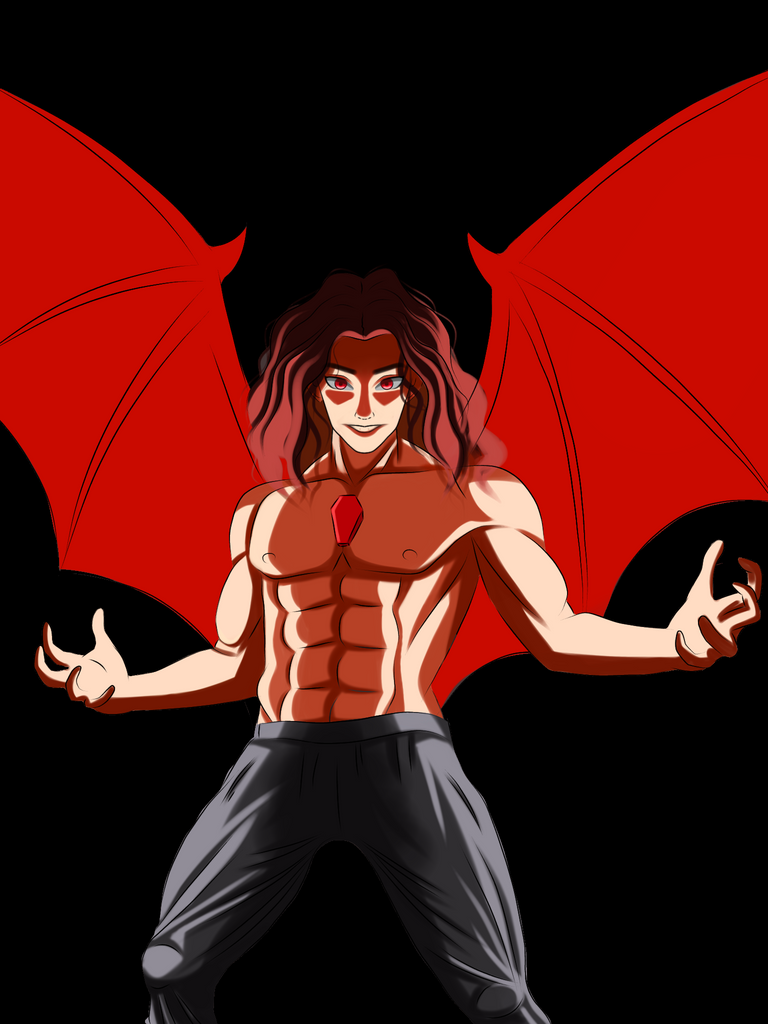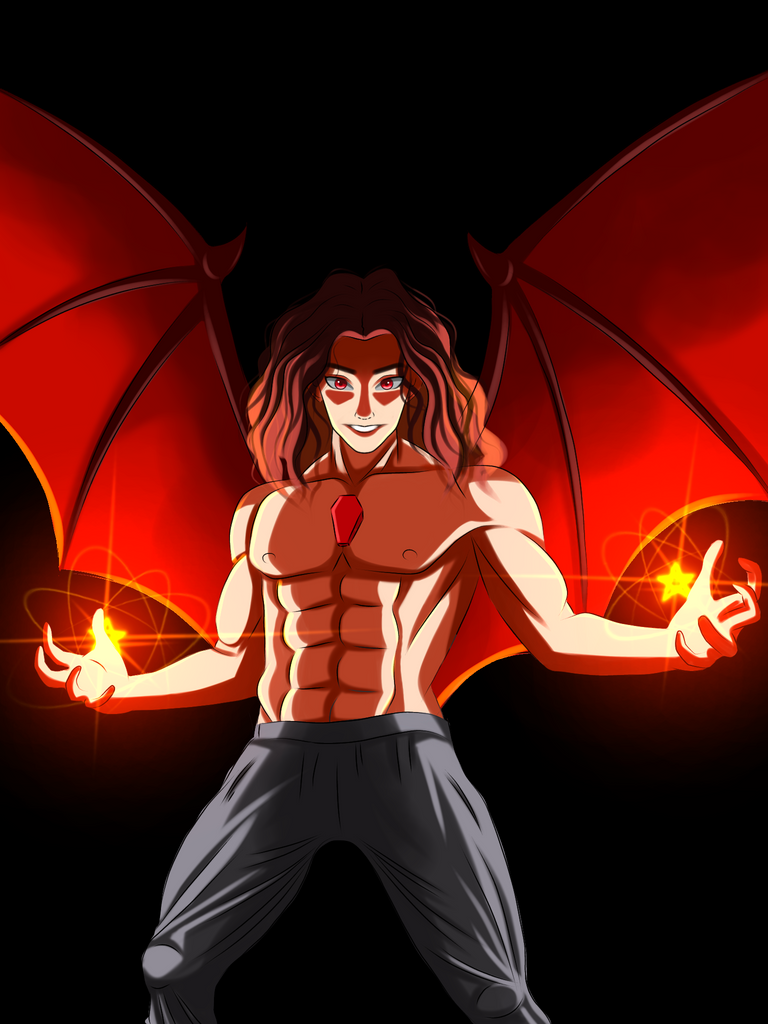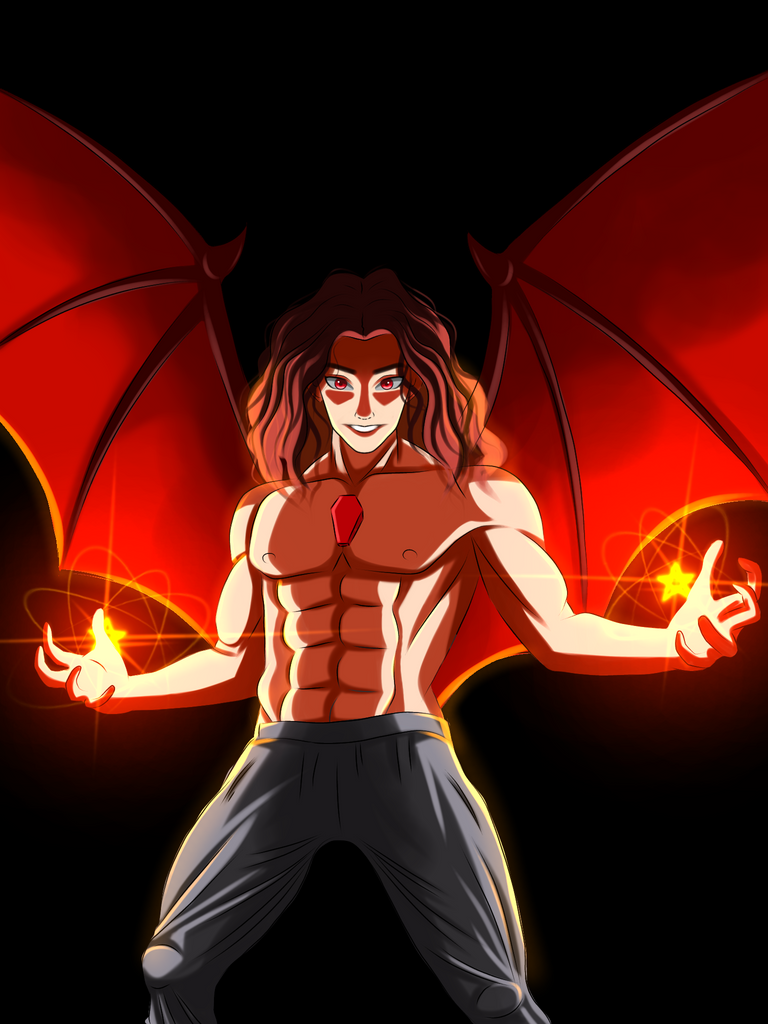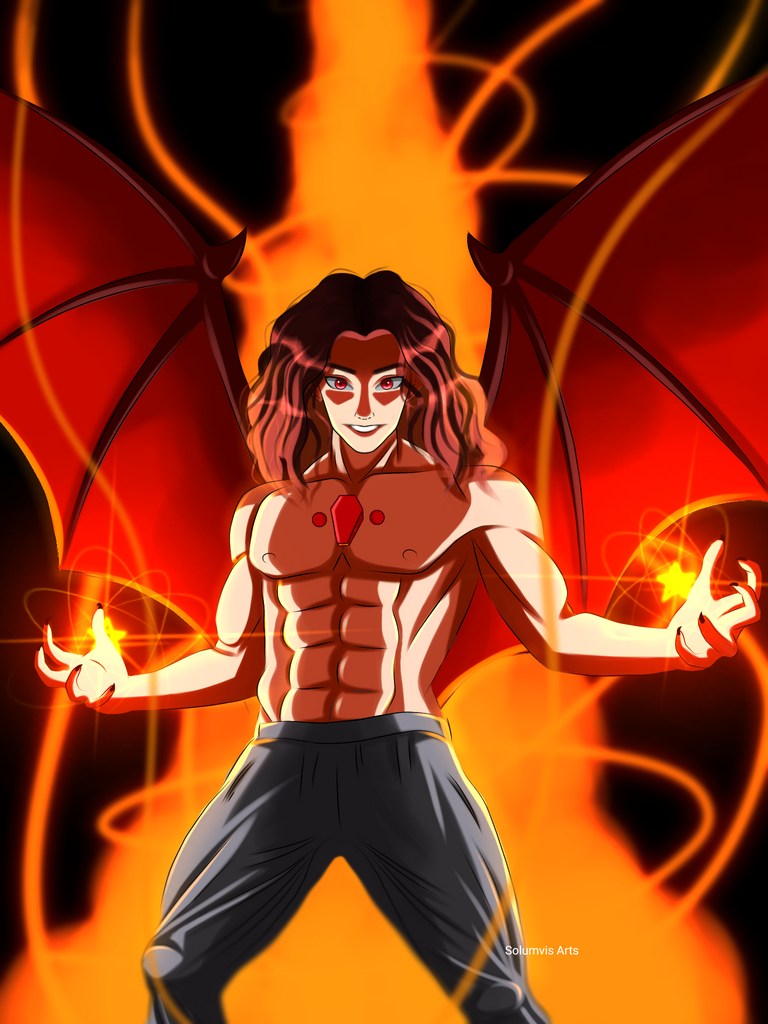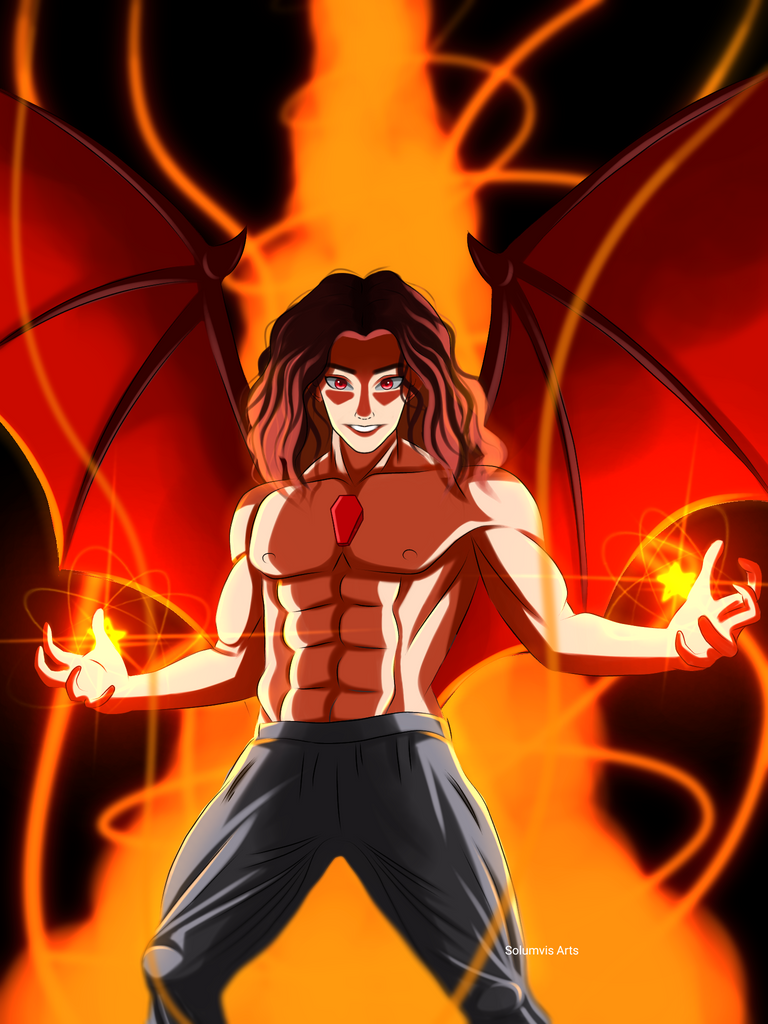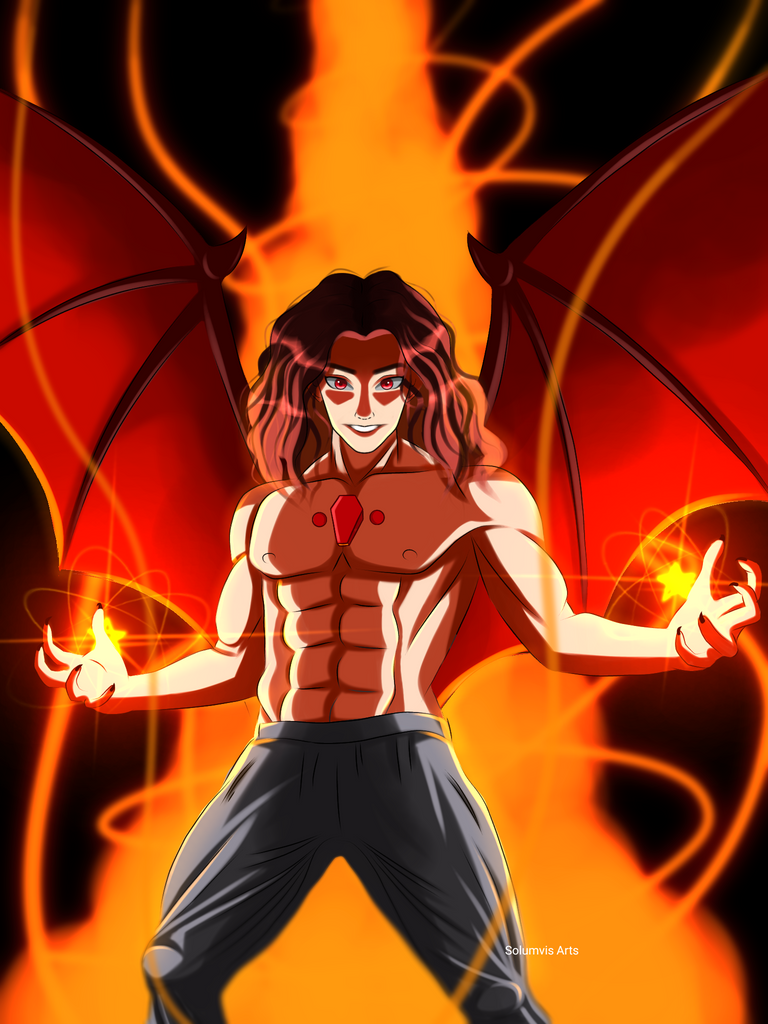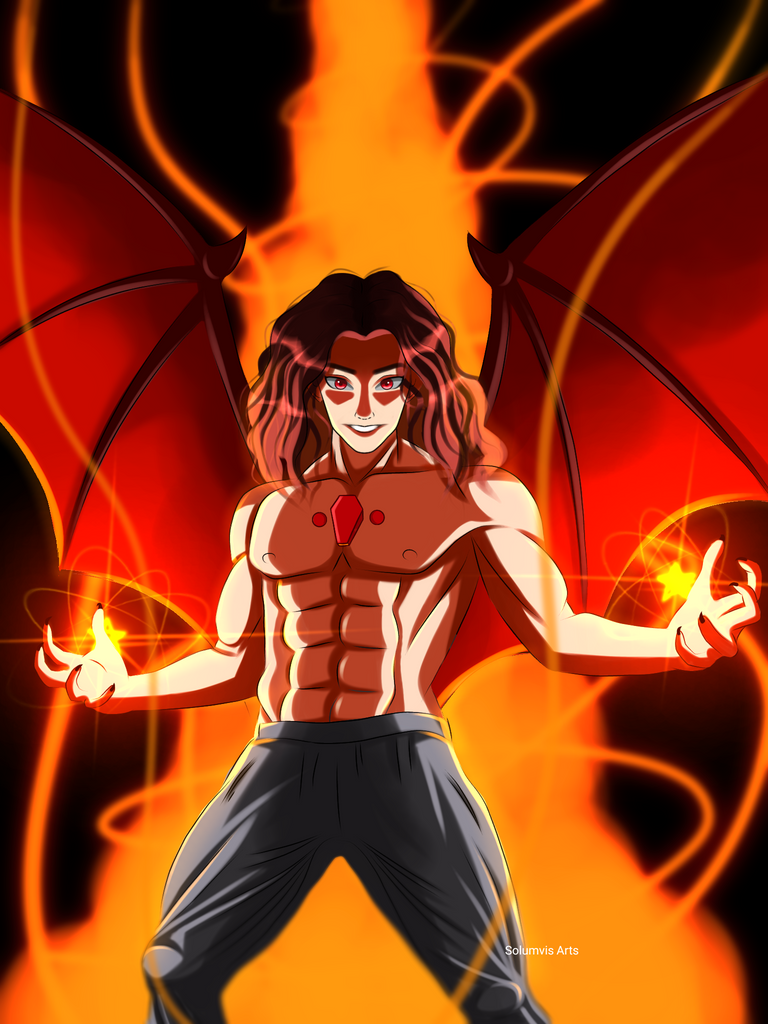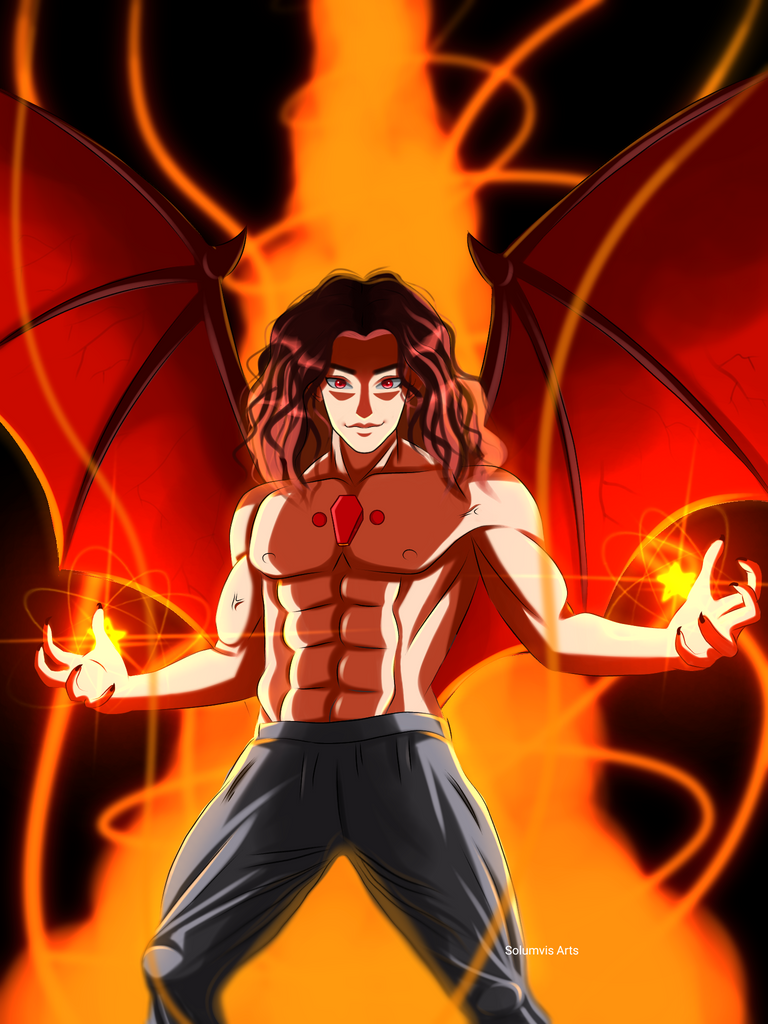 I changed his face a bit because the old one had the most punchable face ever XD. Turns out it's a bad idea to make an adult character's eye big. I also changed his nose and lip design as well because I think I still need lots of practice to draw an open mouth with teeth hehe. The old nose just looked wrong so I made this triangle-looking design to rectify it. I believe he looks much better now. I hope you guys like it :)
---
Tools used
Ibis paint X
Notebook
Pencil
Duration: 7hrs
Splinterlands card frame source
---
Thank you so much for your time and Happy New year guys✨🎉🎉🎉✨
---
---