Splinterlands Town Hall Summary - February 27th, 2023!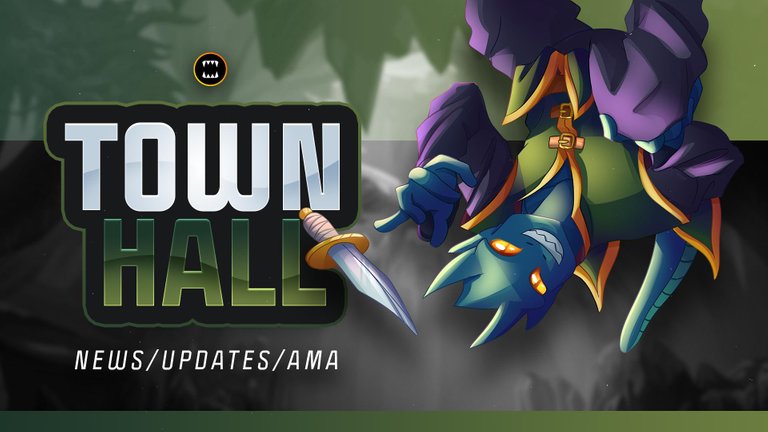 Town Hall Summary
Team Members:

Aggroed (Co-Founder & CEO)
Matt (Co-Founder & CPO)
PJ (CTO)
Nate (Creative Director)
WeirdBeard (ESports Manager)
Investygator (OPS Product Owner / Software Developer)
Lillyfire (Support)
r0n d0n (Splinterlands TV)
Timestamps:

00:35 - Team Introduction
03:45 - Lillyfire
06:20 - Investygator
13:45 - PJ
25:15 - Matt
1:09:35 Chatter
1:16:35 - WeirdBeard
1:18:15 - Nate
1:30:35 - r0n d0n (Splinterlands TV)
1:37:55 - Q&A

💥 Company Updates 💥
Lillyfire - Support
Be sure to give as many details as possible when reporting an issue
Last season rewards - you can replay your rewards any time
If you find yourself unable to see your claimed rewards due to a delay in block processing, please follow this guide to to view your rewards.
---
Words from Wizards/Tuesday Release Update: InvestyGator
Season Rentals
Cards may now be listed up for a Season rental duration or a Daily rental duration. Season rentals made with more than 7 days left in a season will be for the remaining days until the end of the season, if there are less than 7 days left in a season then the rental will be for the days until the end of the following season, and Daily rentals will work as they have previously. You can also read about it in this article.
To be clear, you pay up front for the entire duration of a Season rental and have the card for that many days.
Season rentals that are cancelled by the owner, will still be rented until the end of the season, and then come off the market. The renter cannot cancel a season rental early for a refund.
---
Ranked Changes
The rating resets at end of season have been redone as per the chart below. You can also read this article for a more detailed explanation of these changes.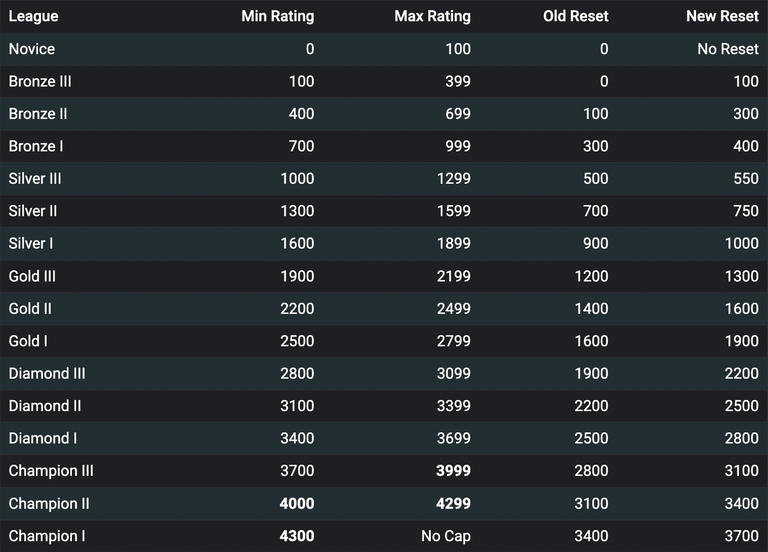 The rating difference between Champion Leagues has been reduced to 300 per league, down from 500 previously.
The mana cap per match chances have been smoothed out, giving each value an equal chance of coming up. The limit for Novice and Bronze ranges from 12-40 mana, Silver 12-50 mana, and Gold+ 12-60 mana. There is also a 2% chance of getting unlimited, or 99, mana as the limit in a match.
Novice League wins will always grant +10 rating, meaning it takes 10 wins to exit Novice.
Automated opponents, that do not gain rating, have been added to Novice so that new players can always find matches.
You will no longer reset further back in rating if you have not played any battles during a season. This is format specific, so not playing Wild will not prevent your Modern rating from resetting and vice-versa.
Additional messaging has been added when exiting Novice league directing players on how to purchase or rent cards.
---
Tech Modernization
The Open packs screen, known as the Mana Well, has been moved over to the Tech Modernization client.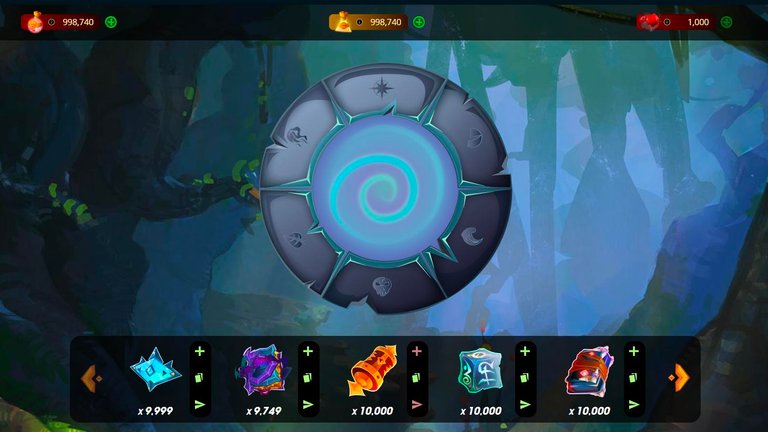 ---
General Updates
The Steem Engine bridge has been retired.
Steam Backed Dollars have been retired for Credit purchases.
The Battle button will remain disabled for 15 minutes after the end of season, to allow time for end of season processing to complete.
Fixed an issue with the Market Status end-point not returning completed transactions.
Added a new API end point for querying completed & archived market items: markets/completed_status. This will pull up information on completed and archived market items, similar to how market/status will return entries that have not yet been archived off after completion.
Added a new API end point for querying only active market items: markets/active_status. This will pull up information on not-yet archived market items. It takes either a single or comma separated list of market ids.
The Going The Distance rule set icon has been modified to be more distinct from the Aim True image.
Free-To-Play non-Hive accounts will no longer have transactions proxied to the Hive blockchain. This should be invisible to end users, as all activity these accounts are allowed to do are off-chain activities.
Some minor text clean-up, where we were incorrectly using Splinters instead of Elements and Thorns instead of Briar Patch.
---
Items Hotfixed into the Game Prior to the Release
The final Chaos Legion Summoner card, Lily Shieldpaw, has been added to the game!
Fixed an issue with combining cards (immediately following the prior release).
Fixed a minor display issue on Land Deed purchases.
Fixed an issue with rentals not completing properly and returning the card to the market.
Fixed an issue with transferring cards incorrectly stating that they were locked.
---
Words from Wizards - PJ (CTO)
Team has been performing fantastically
Getting things out consistently
Constant state of improvement
Working to get feedback from the community
Incorporating feedback into the game
Working to reduce server costs

Changes on several fronts
Overall cost for analysis
Deepdive into our infrastructure

Mobile experience

Waiting to finish tech modernization first - 35% finished
Biggest challenge - Still need to overhaul a lot of the UI

Backlog of development every time we add more functionality
Working to optimize so we don't have to write code twice
Highest priorities:

Security
Making sure that we aren't inflating costs
Consistency
Morale
---
Words from Wizards - Matt (Co-Founder & CPO)
Multicolored summoners

New tech that impacts summoners
This will be the first set with new mechanics beyond new abilities
Will be able to choose cards from 2 different elements
Working on testing the balance

Reward changes

Big focus on new player experience
Battles in novice - once you move out you will never fall back into it
We will set up bots to help players move through novice so they can get a feel for the game
Bronze - Adding messaging that players need to get cards to be successful
Lets players know why it is good to buy or rent cards
You can grow your account to get into higher leagues and grow even more

Season rentals

One click set rentals for an entire season
This will help new players see value

Replacement for the ECR system

Replacing with a more typical energy system
Every battle will take 1 Energy and you will have options to buy more
Simpler is better and less messy
No room for exploits
Very clear about how many battles you can play
Easier to understand
A more familiar system
Will cost more in Champion league than in Bronze league
Post about this will be in the next couple weeks

Land

Phase 1
We are on track for surveying by the end of March
Starter packages for land

Land 1.5

Out in Q2
Will be able to use land
Allow putting cards on land - limited spots
5 worker spots on land
You will want your cards to be max level
Harvest resources
White paper will hopefully be released
Advantages for older edition cards and gold foil cards
Bonuses for Runi
Mining SPS (pending approval from a governance vote)
Secret of Praetoria - get a head start on the research
Titles will be introduced (King, Queen, etc.)
Can use Totems
DEC will need to be staked on land

Summoners vs Monsters on land

Current thinking is that it will not be required to have summoners on land

Gladiator and Soulbound cards

There's no reason that they can't work on land but they are more valuable in battles

Renting land or renting monsters for land

Renting out land will not be available for 1.5
It may be available at a later date

Guilds

Q2 for guild updates
Guild alliances - easier to add new changes to existing guilds instead of creating a brand new guild alliance structure
Adding new features to existing guilds
Adding new buildings
---
Marketing with Chatter
GDC
Partnerships - WASDER, exodus wallet, DappRadar, and many other being worked on
Tournaments - GameSpace (over 2000 new sign ups, over 100,000 unique views), potentially a few others + sponsors for tournaments
More organic SEO and discoverability plays with KapitalDAO, NFTy, Cointelegraph, etc
Coins.ph, kicking off some ad trial with them
Planning out some further marketing plays with NFTy arcade
GLX node sale + how it impacts SPS node license holders
Otherwise plugging away on some new initiatives, making sure the marketing funnel is as solid as it can be prior to our onboarding experience changes in the future, etc.
---
Brawlhalla with Weirdbeard
New Tournaments starting on Thursday
Gladiator Tournaments still Fridays at 3PM
Composition of frays - will get community feedback
---
Creative with Nate
Dual element summoner art placeholder idea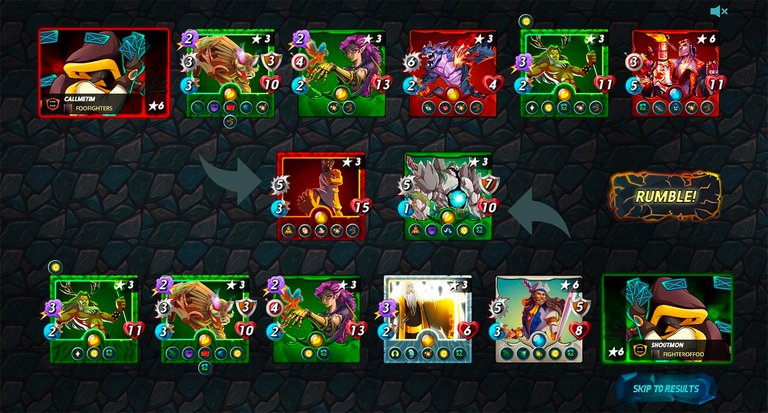 Energy bar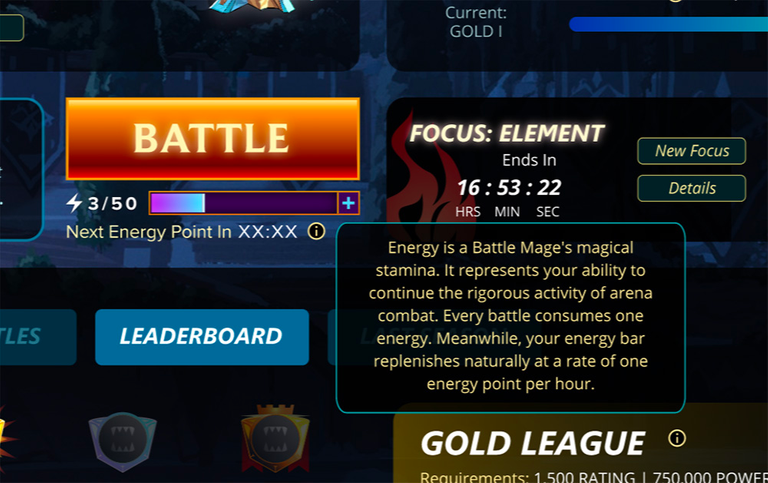 Region with geography colors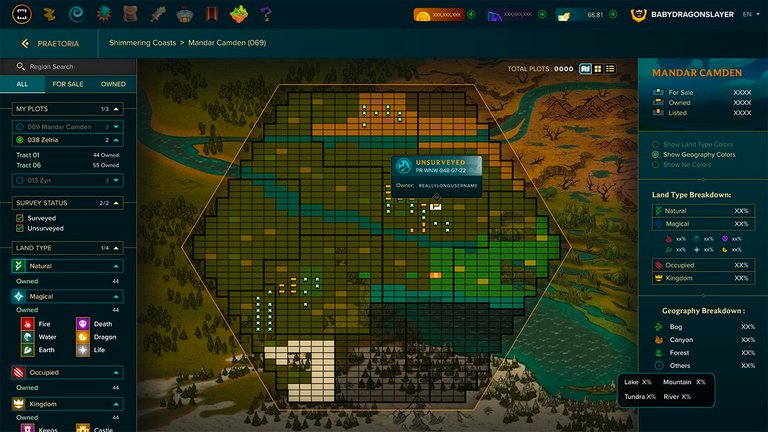 Survey boosts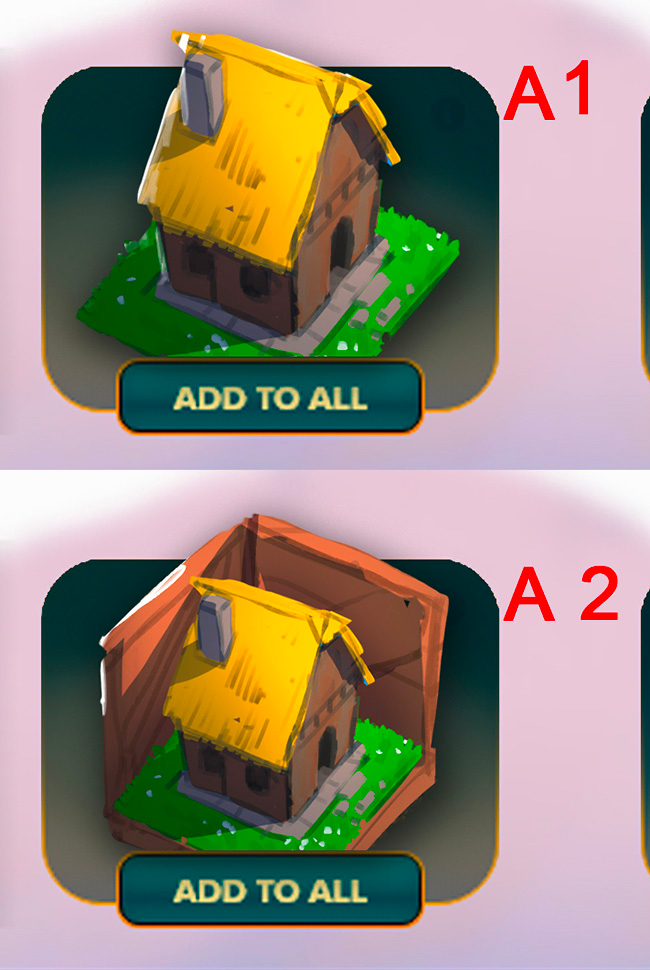 Boosts for community voting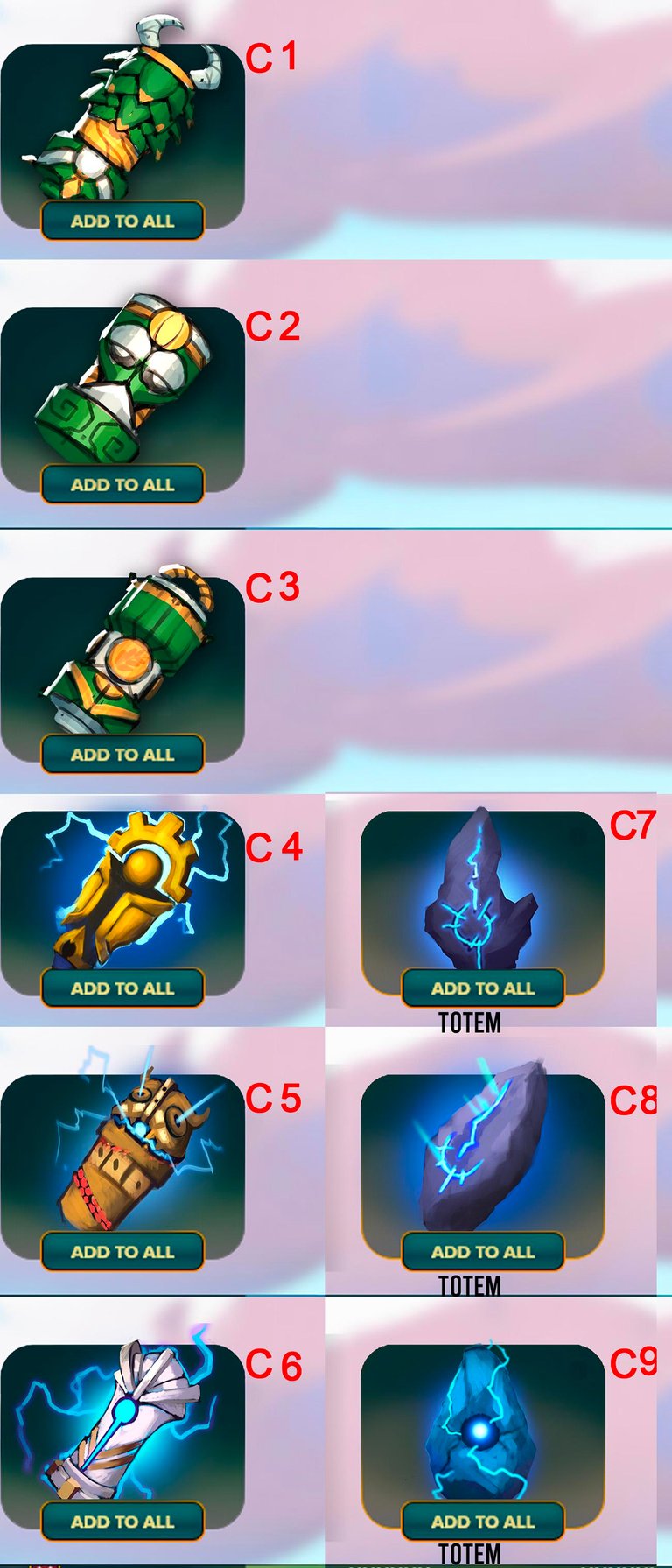 Possible Rebellion Frame

---
Townhall shoutouts:

luthientheturd
slowkarlz
walkthegrid
solving_chaos
walkthegrid (again)
xianlyn1
Bushwhack_


Get ready for Monster March! We're going to give you more chances to win and bigger prizes. Each streamer will be handing out up to 5 cards per stream, and each winner will have a chance at some incredible cards, including Legendary summoners, Alpha/Beta cards, and even a Gold Foil Scarred Llama Mage! There's going to be a healthy mix of gold cards included as well, so make sure you tune in to win on SplinterlandsTV in March!

⚡️ Q&A Summary ⚡️
Land

Overcombined cards won't have a bonus
Older editions/gold foil/Runi will have bonuses
Different elements will prefer different terrain types

SPS node software

We can't say what the exact rewards will be but it will be as cheap as possible to run the software - should not require much hardware

Economy

Pack sales are how we pay for our bills
But new packs are scheduled and the inflation isn't that much
Goal is to transition from a revenue model to an Asset appreciation model
It will be a slow process

Fomo Feb bot

We will not be implementeing a system to limit winners
The random number generator is as random as possible
We don't want to limit how many people can win
The bot is as fair as possible
Ron will share the way the bot works for transparency

Promo cards

Working on it
Hopefully in March
Want to do one promo card per quarter

Bots

Bots not being allowed in brawls and tournaments would be a great SPS governance proposal

Runi

Runi isn't planned to be rented like other cards
Must be rented through ethereum

News Tab

News tab inside the game is planned for the future

ECR recharge

You will only be able to recharge once per 24 hour period

New Player experience

Plan to integrate guild recruitment into the new player experience

🔥 Support Tutorial 🔥
Read the Support article above to better understand how to vote on the SPS Governance proposals
Access proposals on the SPS Proposal Page

Past Town Hall Summaries

Next Town Hall - Monday, March 6th, 8PM Eastern (1AM UTC)
---
---