Splintershards (SPS) Ranked Battle Rewards & Governance Voting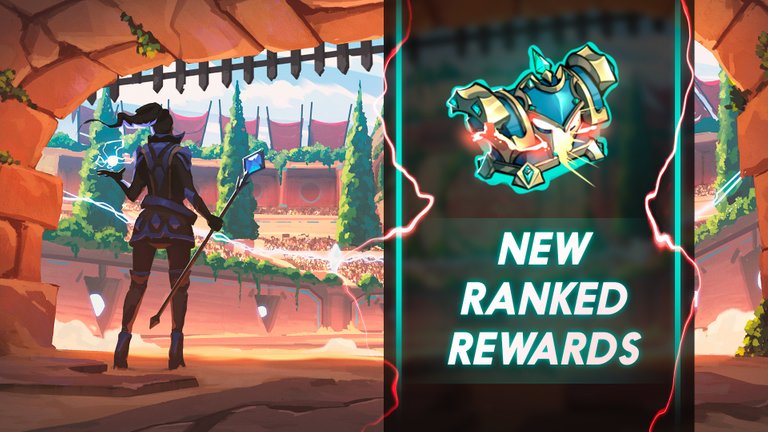 As we have discussed in previous ranked rewards update posts and on the town halls, the token given out for ranked battle rewards in the game (including both wins and season/focus loot chests) will be changing from DEC to staked SPS. We believe that this change is a crucial step towards the overall goal of rewarding players with increased stake in the platform in proportion to their level of skill, assets, and participation in the core game.
The development work for the update has been completed and it is currently scheduled to be released on Tuesday, 8/23. We do want to note that since this is a relatively large change, if additional testing time is needed then the release may be pushed back to Tuesday, 8/30. Either way, we expect that the change will be live before the end of the current ranked play season.
This post will go into detail about how exactly the SPS rewards are planned to work, including all of the relevant numbers and tables, but before we get into all of that, we also wanted to discuss some of the high-level goals behind this change and how it will affect some other areas of the ecosystem.
DEC Token
Obviously, one of the main areas of the ecosystem that will be affected by this change is the Dark Energy Crystals (DEC) token since it will no longer be paid out for ranked battle rewards or in loot chests.
We have intended since the launch of the token for it to act as a product-backed stablecoin which we believe is a potentially revolutionary and very powerful concept. All stablecoins that we are aware of to date are "backed" by one of three methods:
Offchain assets held by a centralized custodian (USDT, USDC, BUSD)
Other volatile cryptocurrencies (DAI)
Algorithms (UST)
All of the above methods have their downsides, some of which we have seen first-hand very recently with the collapse of UST and the blacklisting of wallets by USDC.
At Splinterlands, we are attempting to implement a fourth method for backing a stablecoin, which can potentially be better than the other three - a stablecoin whose value is backed by actual products. This is one mechanism with which the US dollar has been given value over the past 50 or so years - the fact that oil (one of the most valuable products on earth) is priced in dollars.
So far, in practice, the pricing of Splinterlands booster packs in DEC tokens has worked somewhat well in stabilising the value, however it has always had to compete with the new issuance of DEC tokens through the ranked rewards mechanism. In times when demand for packs is less than the issuance of new DEC (such as right now), the value of the token falls until a new supply-demand equilibrium can be established. This is similar to the US dollar losing value (leading to high CPI inflation) as the amount of new dollars added into the ecosystem over the past couple of years has exceeded their demand.
By replacing the DEC rewards with SPS rewards, the new issuance of DEC will be drastically reduced by roughly 80%, which we expect will completely resolve the issue of demand being lower than the supply and help maintain a more stable price for the token going forward which will allow it to fulfill it's intent as a product-backed stablecoin.
SPS Conversion to DEC
The flip-side of the above issue is, of course, when demand significantly exceeds supply, which we saw happen beginning with the SPS airdrop a little over a year ago. In this situation, many other stablecoin projects have demonstrated the ability to use a second token to absorb any additional demand coming into the stablecoin.
Now that the SPS token is available, we are able to utilize that as the second token to absorb additional demand that may come into the DEC token in the future.
The way this works is that users will be able to at any time burn $1 worth of SPS tokens (based on the current price reported by the various external markets) and mint 975 DEC tokens. This means that any time DEC tokens are trading above $0.001025 on a third-party market, there is an opportunity to purchase and burn SPS tokens to mint DEC and then sell it on the market for a profit. This creates downward pressure on the DEC market price, which helps it remain more stable, and upward pressure on the SPS price.
For those of you wondering why $1 worth of burned SPS only mints 975 DEC rather than 1000 - the reason is to provide a small buffer which helps prevent certain potential price manipulation exploits. The same mechanism is used with the conversion process from HIVE to HBD tokens and has worked well so far there.
SPS Governance Voting
The Splinterlands team is also extremely excited to announce that the first version of the SPS governance proposal system is currently in testing and will be released asap - possibly even as soon as next Tuesday. This will bring to fruition one of the most important utilities of the SPS token - the ability to participate in the governance of the game!
This important new feature goes hand-in-hand with the switch to players earning staked SPS tokens for rewards. Now, as players progress in the game through increased participation, increased assets, and increased skill, they will be directly growing their stake in the platform as well, and they will be able to see that reflected via their vote weight increasing on governance proposals they want to support or vote against.
More specific details of how the first phase of the governance system will work will be released as we get closer to the launch date for that, but we wanted to mention it here since it is a major factor in the thinking behind the switch to SPS rewards as discussed above.
SPS Reward Details
As specified in the SPS whitepaper, there will initially be a pool of 7.5M SPS tokens per month available to allocate towards ranked battle rewards. This pool of tokens will be split into four categories of rewards - Wild Format Battles, Modern Format Battles, Daily Focus Chests, and Season Reward Chests.
The breakdown of how much SPS per season is allocated to each pool is shown below, in addition to the dollar value of those tokens at current market prices and the dollar value of the DEC tokens given out for each of those pools currently for comparison.
| Reward Pool | Avg. SPS / Season | $ / Season | Prev. $ / Season (DEC) |
| --- | --- | --- | --- |
| Wild Format | 900,000 | $63,000 | $9,000 |
| Modern Format | 900,000 | $63,000 | $9,000 |
| Focus Chests | 975,000 | $68,250 | $54,000 |
| Season Chests | 975,000 | $68,250 | $54,000 |
| Total | 3,750,000 | $262,500 | $126,000 |
As you can see, the total dollar value of the rewards given out through ranked battles will roughly double with the switch to SPS based on current market prices for each token. Please keep in mind that the dollar values of these rewards is only for reference and may change at any time based on market activity.
Modern & Wild Ranked Battle Rewards
Additionally of note is that the majority of the reward increase is going towards the wild and modern battle pools. We feel that the amount of rewards currently being given out for wild and modern ranked battle wins is far too low and this change will help bring that up to more reasonable levels in line with the other reward pools in the game.
The SPS rewards for modern and wild ranked battle wins will work very similarly to how the DEC rewards worked for those battles in the past. The appropriate amount of SPS tokens will be added to both pools with each block that is produced on the Hive blockchain (roughly one block every 3 seconds).
Each time a player wins a ranked battle, the amount of reward shares they earned for that battle will be divided by the total amount of reward shares earned for every battle in that format over the past 24 hours and that will determine what percentage of the total tokens in the reward pool for that battle format the winner will receive.
Focus & Season Chest Rewards
Currently, a specified percentage (based on chest tier) of focus and season reward chests contain DEC token rewards, and going forward that same percentage of chests will instead contain SPS token rewards. Each chest tier (Bronze through Champion) will have its own separate pool of SPS reward tokens for both season and focus chest rewards.
The tables below show the amount of SPS tokens are available for each chest tier and each type of chest reward. The numbers are the same for both focus and season chests but we showed them as separate tables so that it's hopefully clear that there is a separate pool for each type of reward chest.
| Focus Chests | SPS / Season | $ / Season | Avg. SPS / Chest |
| --- | --- | --- | --- |
| Bronze | 120,000 | $8,400 | 0.12 |
| Silver | 160,000 | $11,200 | 0.23 |
| Gold | 195,000 | $13,650 | 1.54 |
| Diamond | 230,000 | $16,100 | 5.97 |
| Champion | 270,000 | $18,900 | 17.93 |
| Season Chests | SPS / Season | $ / Season | Avg. SPS / Chest |
| --- | --- | --- | --- |
| Bronze | 120,000 | $8,400 | 0.12 |
| Silver | 160,000 | $11,200 | 0.23 |
| Gold | 195,000 | $13,650 | 1.54 |
| Diamond | 230,000 | $16,100 | 5.97 |
| Champion | 270,000 | $18,900 | 17.93 |
The "$ / Season" column shows the dollar value of those SPS tokens at current market prices, which is again just for reference as that will change with the market.
The "Avg. SPS / Chest" column shows the average amount of SPS tokens that will be found in each chest that contains SPS for each chest tier. This is based upon recent data about the number of chests earned for daily focuses and season rewards. Since it is a fixed pool of tokens divided up among the chests earned, the average SPS per chest will vary over time as more or less chests are earned overall by players in the system.
This is different than with DEC where the amount of DEC available in chests was not from a fixed pool, and did not fluctuate based on the amount of chests earned overall.
The amount of SPS tokens actually received in each individual chest will be randomly calculated using the same formula as was used previously for DEC token rewards. This calculation mimics the mechanism for determining the type of cards received when opening packs. That means that while the majority of time a relatively small amount of SPS will be in each chest (just like how most of the time cards in packs are common cards), sometimes there will be higher amounts that can range to incredibly high amounts which would be the equivalent of receiving a gold foil legendary card in a pack.
Claiming SPS Rewards
When players earn SPS rewards through ranked battle wins or in loot chests, it will not be immediately credited to their wallet like DEC tokens were in the past. Instead, all SPS earned in these ways will accrue in the player's account and will be available to be claimed into the player's wallet at any time through the SPS management screen on the game website.
Once claimed, these SPS rewards will be directly staked to the player's account. That means they will not be liquid, and will need to be unstaked over a 4 week period in order to be transferred or sold.
We believe this will help push more players towards building and growing their stake in the ecosystem, earning staking rewards, and participating in governance, rather than just "cashing out", which we believe will be very beneficial to the overall ecosystem.

Stay tuned for more updates from the Splinterlands!
Website | Blog | Discord | Telegram | Shop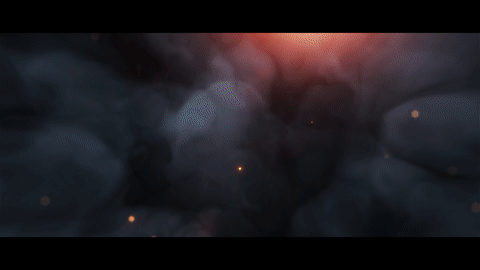 NOTE: All rewards from this post will be burned.
---
---