SPS Governance Proposal - Distribute Land SPS Rewards via "mining" for Land Phase 1.5

585bfbcf585a1f25f9500acbb820328b46cfb660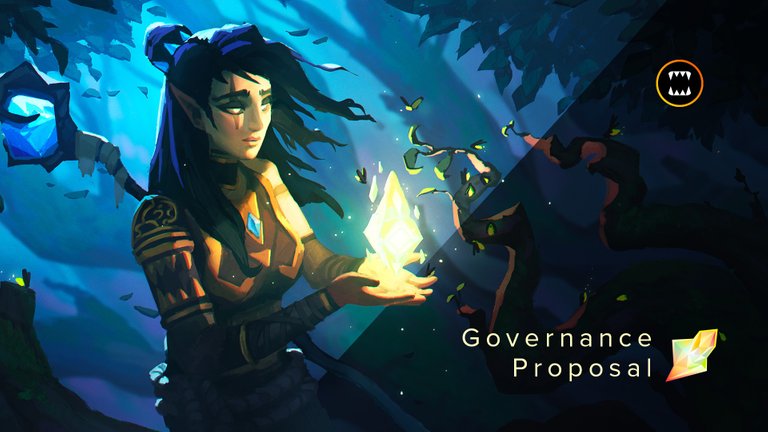 A proposal is being put to a vote of the staked SPS token holders to change the method of distribution for the SPS reward pool for land upon the release of phase 1.5 which is expected around the end of Q2 / early Q3 2023.
If approved, upon the release of the new SPS mining mechanic as part of phase 1.5 of the Secret of Praetoria (land) expansion, the SPS reward pool earmarked for the expansion will stop its current distribution method and change to the distribution method outlined in the Secret of Praetoria 1.5 whitepaper (https://splinterlands.gitbook.io/the-secret-of-praetoria/resource-production/worker-options/mining-sps).
From the whitepaper:
With the release of land phase 1.5, the SPS reward pool allocated to land will no longer be automatically given out just for holding land as it is currently. Instead, players may choose to task their workers on certain land plots to mining SPS tokens in order to earn from the pool.
This will work very similarly to the existing staked SPS rewards, however instead of the amount of staked SPS determining your percentage of the reward pool that you receive, it will be determined based on the amount of Production Points you have being put towards SPS mining on your land plots as compared to everyone else who is mining SPS on their land.
For example, if a player is producing 1% of the total PP generated by all land plots that are mining SPS during a period of time, then they will receive 1% of the total SPS reward pool for land during that period. The amount received will also be subject to the 10% resource production tax (see the Taxes section for more details). Players will receive their SPS directly staked to their account any time that a Harvest is performed in any region in which they own land plots that are mining SPS.
As a reminder, the SPS reward pool available for land is 6.25M per month, reducing at a rate of 1% each month. The land reward pool began in October of last year, which means that if land phase 1.5 is released in June of this year then the SPS reward pool will begin at roughly 5.77M SPS per month.
Currently, a significant amount of SPS tokens are being given out to players for simply holding land claims and deeds, which provides no value back to the SPS token. This was always meant to be a temporary measure until the first playable version of the expansion is released.
Now that we have the details in place as well as a rough timeline for the first playable version, we are asking the community to approve this proposal to allow the SPS rewards to be distributed in a way that more directly benefits the SPS token and token holders. The SPS "mining" system described in the whitepaper will require players to actively participate in the game and put their assets (including land plots, cards, and significant amounts of DEC) toward earning SPS, which, in the case of DEC, provides direct value back to the SPS ecosystem.
Please note that this method of "mining" SPS in the 1.5 version of the Secret of Praetoria expansion is also meant to be temporary, and is planned to be swapped out with a more final version for earning SPS through land in phase 2.0. We currently expect the whitepaper for phase 2.0 to be released around the end of Q2 of this year and hope for it to go live before the end of 2023.
Please note that this proposal is independent of the recently approved proposal by @jarvie here to pay out SPS only for surveyed land deeds. That change is planned to be implemented next Tuesday, 4/11/2023, and this proposal, if approved, will replace that proposal when the new SPS mining feature of land phase 1.5 is released.
---
---