(ENG/ESP) (ENG/ESP) Splinterlands Art Contest Week 254!: A Twisted Jester doll / Un muñeco del Bufón retorcido
ENGLISH CONTENT
Hello to all the members of this community! Last week was my first entry in the Splinterlands Art Contest and it is with high spirits that I join this round 254 . My friend @yetsimar had shown me the Twisted Jester character (because she knows I like clowncore style, which is set in clowns, jesters, harlequins and all the circus theme) and while I was taking pictures of my articulated wooden doll, it occurred to me that I could do a kind of "cosplay" to make it look like the character.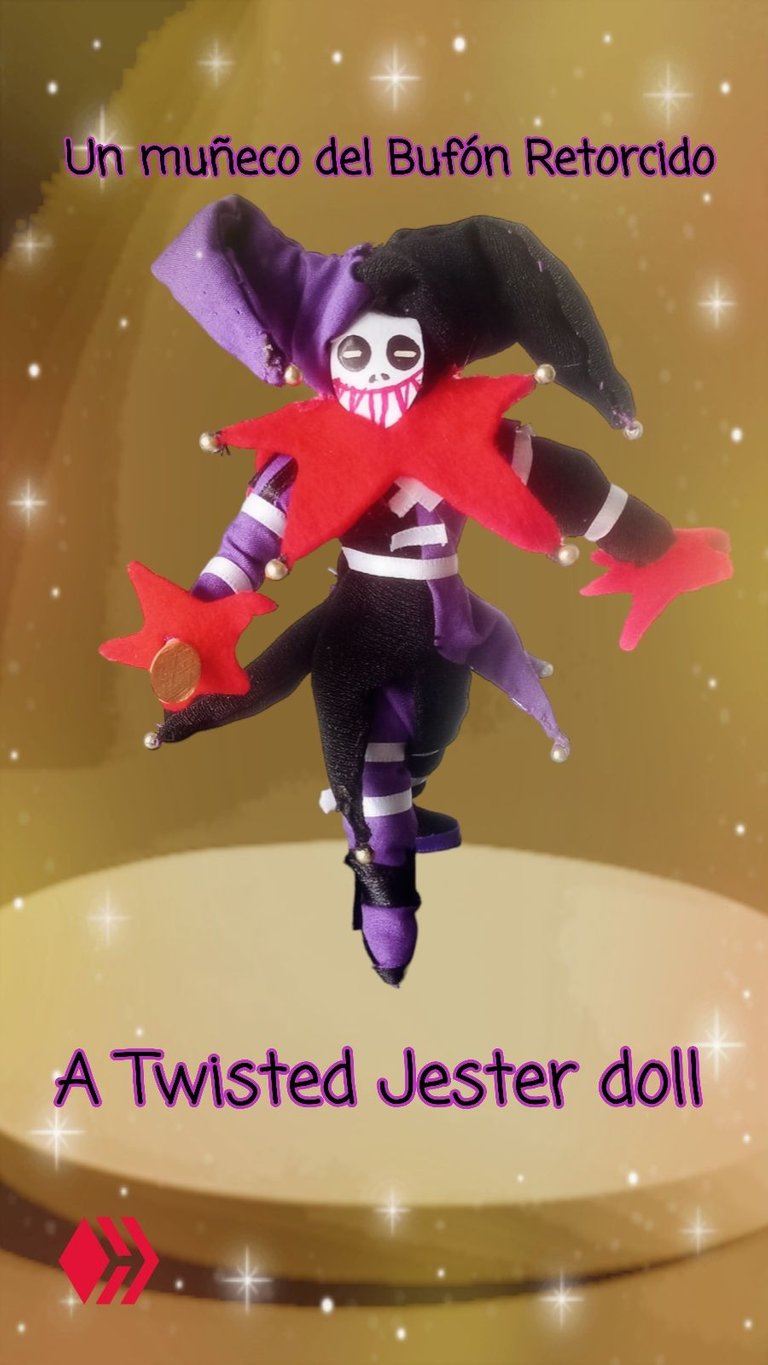 The truth is, I didn't have the remotest idea how I would do it or if it would turn out well, but I had all the materials to try it and the intuition that I could do it, so I got down to work. The first thing I did was attach some pieces of cloth to the doll, since its smooth and thin surface made it a bit difficult for me to give it a shape with the cloth.
The next thing was to cut the pieces corresponding to the pants and the sleeves, sewing them on the doll.
For the rest of the clothes, I cut some additional pieces to make a complete outfit. I used tape for the details.
I forgot to take a picture of how I made the hat and the face 😱 but hey, basically for the hat I cut the pieces, sewed them and stuffed them a bit with pieces of fabric. While the face, I made it on a piece of paper, which I painted with markers. I thought that to make the ruff and the decorations on the cuffs, it was best to use a rigid material, such as felt. So I cut out the pieces and polished them a bit around the edges with a lighter.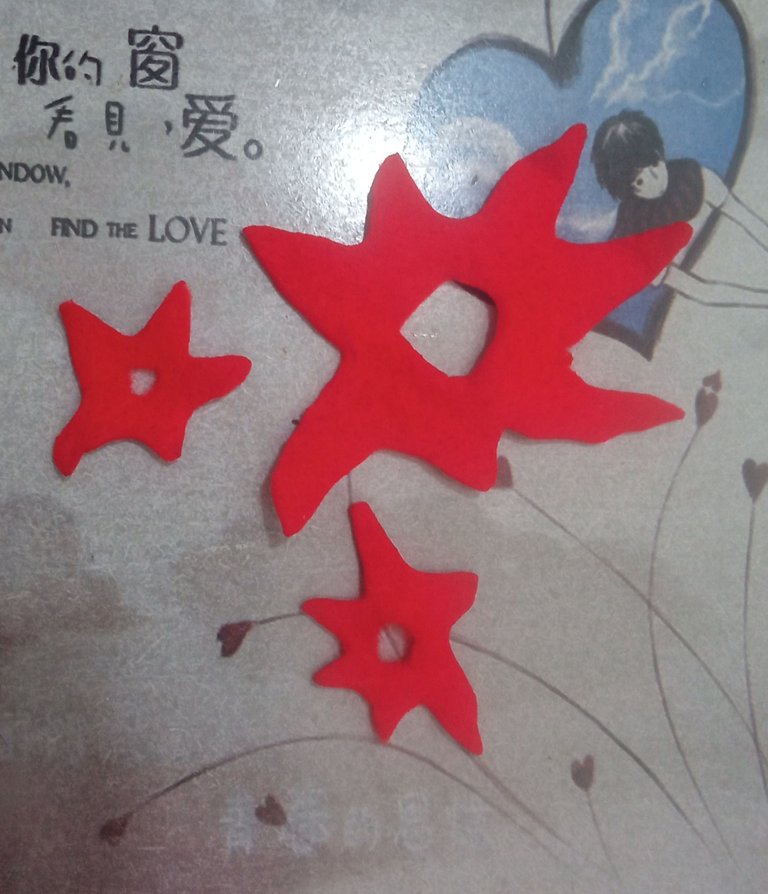 My favorite part, without a doubt, was sewing the "bells" of the suit, which are nothing more than beads or beads that are used for costume jewellery, in a golden color. I must confess that they were the ones that motivated me to do the project, because I thought it was a charming detail.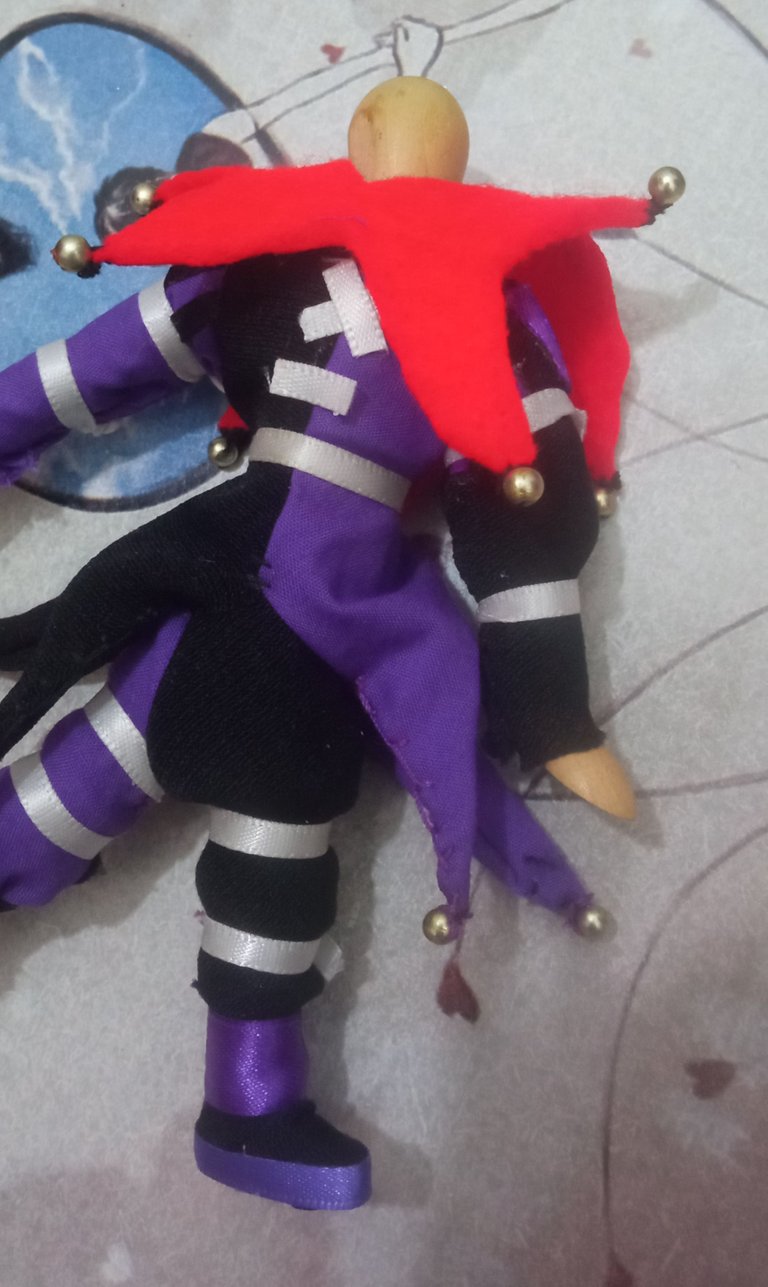 Finally, I glued the face onto the doll and put the hat on it, sewing it a little to make it fit the figure.
I must confess that when I started the project, I thought it would take me more time, since I was dedicating only a few minutes a day to it and that was precisely what I liked. Being able to take a break from my activities to do something different and away from a screen was quite relaxing. I really like dolls, in fact, I make stuffed animals, but usually I don't do it by hand, because I get quite impatient, not to mention that my hand sewing is horrible ha ha but I'm glad not only that I didn't abandon the project, but to make it look decent 😅 I had thought of undressing the doll immediately after the contest... but after all the effort, I think that my jointed doll looks prettier with his Twisted Jester cosplay, so I already found him a place on my shelf for me to show off. Now with you, the small photo session that I did: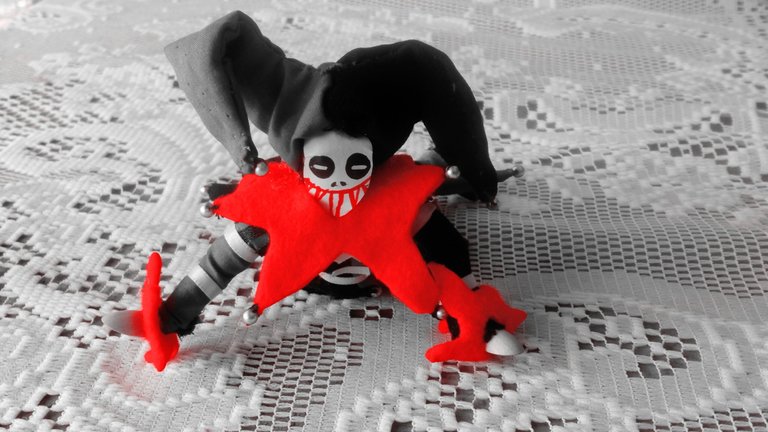 I found that pose funny and sinister haha
Thank you very much for visiting my publication. I hope you found it interesting.
Until a next opportunity!

CONTENIDO EN ESPAÑOL
¡Hola a todos los integrantes de ésta comunidad! La semana pasada fue mi primera participación en el concurso de arte de Splinterlands y con bastantes ánimos me uno para ésta ronda 254. Mi amiga @yetsimar me había mostrado el personaje del Bufón retorcido (porque sabe que me gusta el estilo clowncore, que es ambientado en los payasos, bufones, arlequines y toda la temática circense) y mientras tomaba fotografías de mi muñeco de madera articulado, se me ocurrió que podía hacerle una especie de "cosplay" para que luciera como el personaje.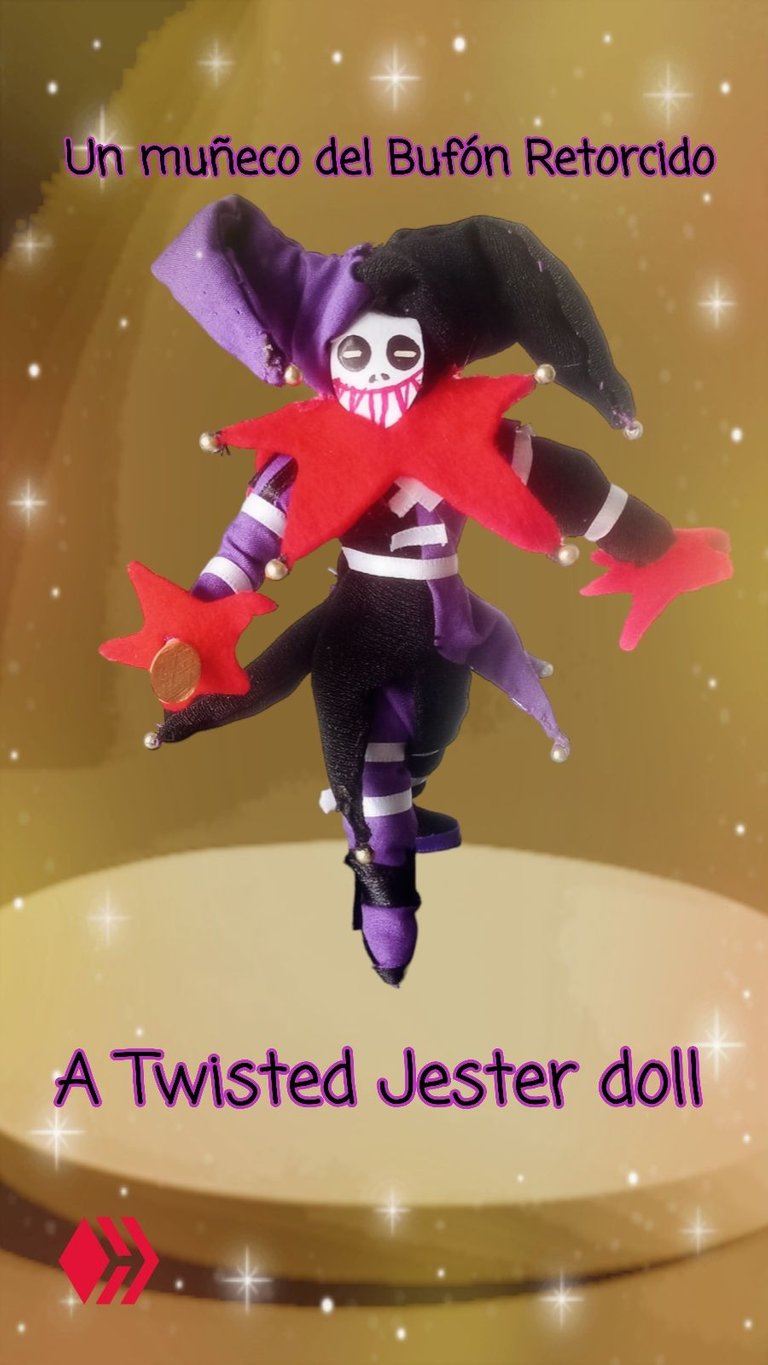 La verdad, no tenía la más remota idea de cómo lo haría ni tampoco si saldría bien, pero tenía todos los materiales para intentarlo y la intuición de que podría hacerlo, así que me puse manos a la obra. Lo primero que hice, fue anexarles unos trozos de tela al muñeco, dado que su superficie lisa y delgada, me dificultaba un poco darle la forma con la tela.
Lo siguiente, fue cortar las piezas correspondientes al pantalón y a las mangas, cosiéndolas sobre el muñeco.
Para el resto de la ropa, corté unas piezas adicionales y así lograr un traje completo. Utilicé cinta para los detalles.
Olvidé tomar fotografía de como hice el gorro y el rostro 😱 pero bueno, básicamente para el gorro corté las piezas, las cosí y rellené un poco con trozos de tela. Mientras que el rostro, lo elaboré en un pedazo de papel, el cual pinté con marcadores. Pensé que para elaborar la gorguera y los adornos de los puños, lo mejor era usar un material rígido, como el fieltro. De modo que corté las piezas y las pulí un poco en los bordes con un encendedor.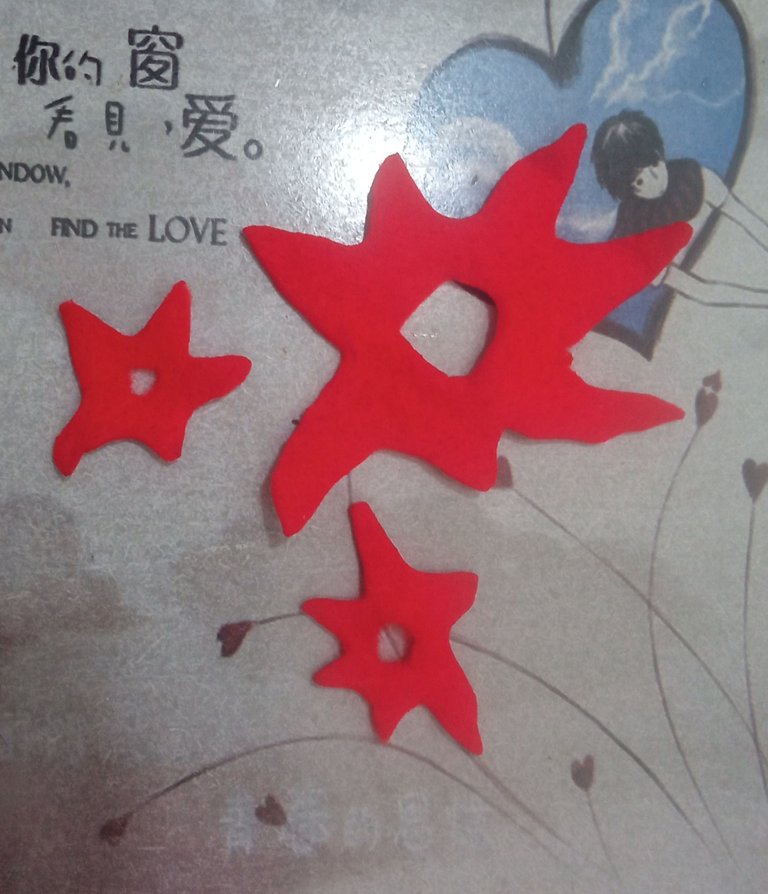 Mi parte favorita sin duda, fue coser los "cascabeles" del traje, los cuales no son más que canutillos o cuentas que se usan para bisutería, de color dorado. Debo confesar que ellas fueron las que me motivaron a hacer el proyecto, porque me parecía un detalle encantador.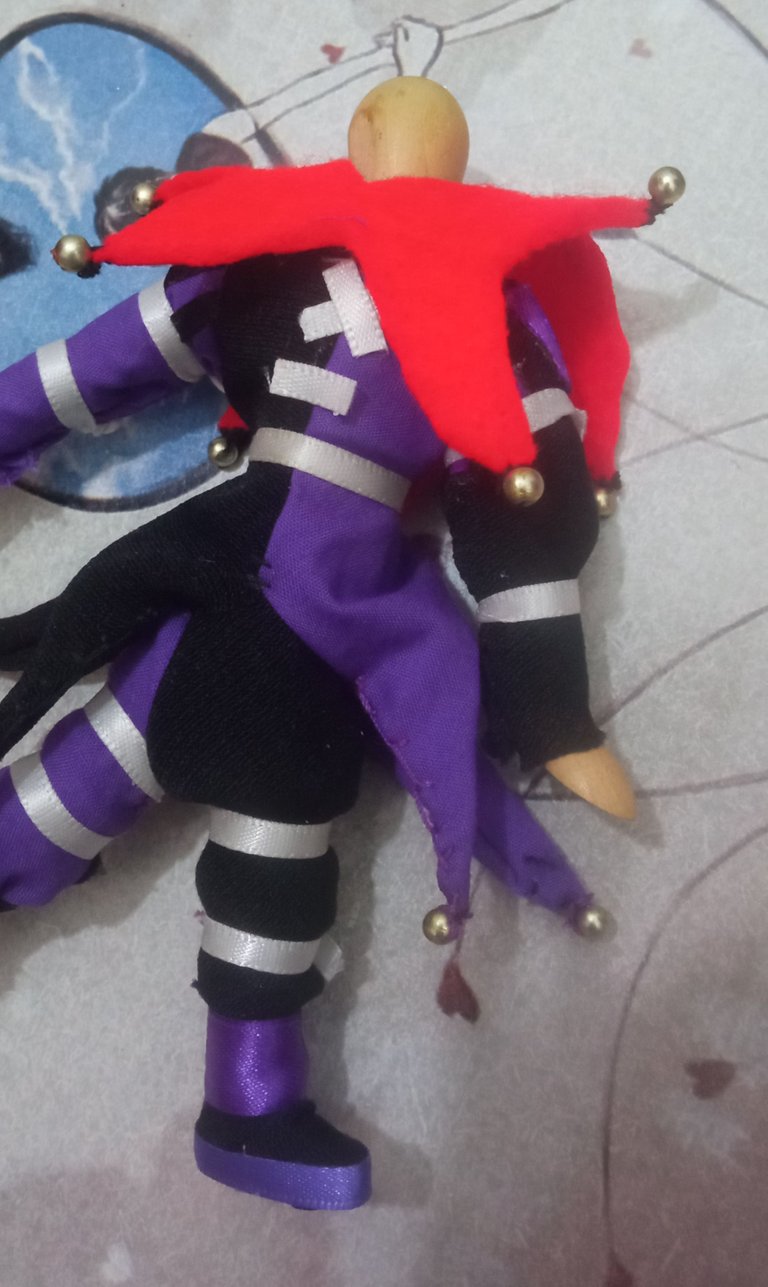 Finalmente, pegué el rostro en el muñeco y le puse el gorro, cosiéndolo un poco para que se amoldase a la figura.
Debo confesar que cuando comencé el proyecto, pensé que me tomaría más tiempo, dado que le estaba dedicando sólo unos minutos al día y precisamente, eso fue lo que me gustó. Poder tomarme un break de mis actividades para hacer algo diferente y apartada de una pantalla, fue bastante relajante. Me gustan muchos los muñecos, de hecho, yo hago peluches, pero por lo general no lo hago a mano, porque me impaciento bastante, sin mencionar que mi costura a mano, es horrible ja ja pero me alegro no sólo de no haber abandonado el proyecto, sino de que quedase decente 😅 Había pensado en desvestir al muñeco inmediatamente luego del concurso... pero después de todo el esfuerzo, pienso que mi muñeco articulado se ve más bonito con su cosplay de Bufón retorcido, así que ya le encontré un lugar en mi repisa para que lo luzca. Ahora con ustedes, la pequeña sesión de fotos que le hice: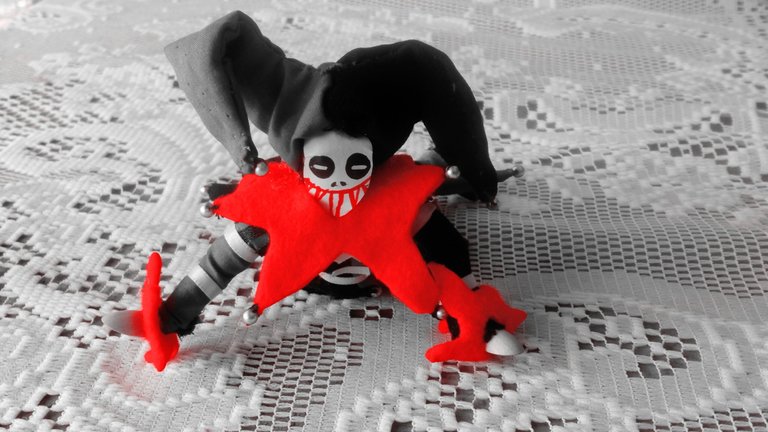 Esa pose me pareció divertida y siniestra jaja
Muchas gracias por haber visitado mi publicación. Espero que les haya parecido interesante.
¡Hasta una próxima oportunidad!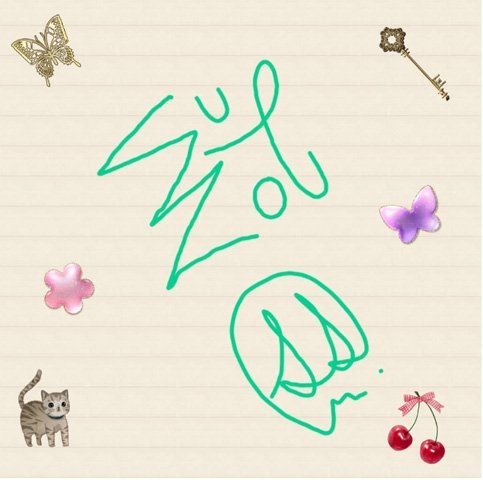 ---
---