Becoming a Tokenized Life Summoner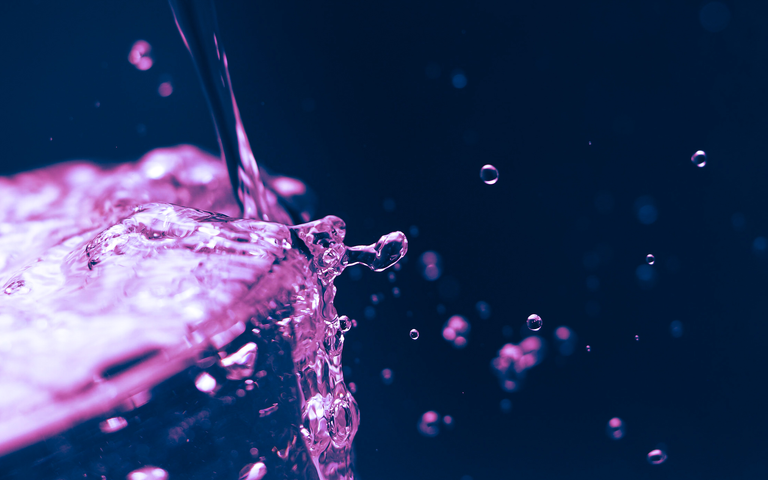 Because Splinterlands packs are selling so "slowly" these days, the new card airdrops made on packs purchased are rare events, so should really be celebrated. Last night, in the wee hours of the morning, the next release came in, which is a "Life" summoner called:
Grandmaster Flash Rathe

I have 4,120 eligible packs for the airdrop, which means I was "expecting" 7.5 cards, where obviously, there can't be a half involved, which means I was hoping for 8, or to get really lucky and get an extra or two.

My luck isn't that great with these things however, so I got the 7 - but, I did get a gold foil in the mix.

That left me with this - not enough to max a legendary summoner, which I would need if I want to actually play with it in the higher leagues.

Therefore, I had to buy five more on the market at an average of 25 per BCX.

And now...

I have two cards instead.
One Gold and a Max Regular.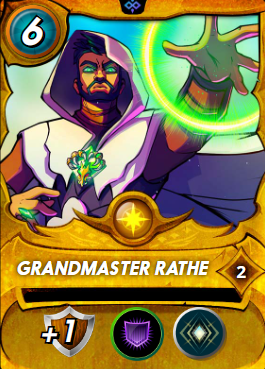 Currently, the market price for the Regular and Gold are:

But, I don't think these prices are going to hold up for long, since the will also be available in regular packs sold and there are just under 6 million left. However, this also means that more summoners as well as past drop cards will be released along the way, spreading the chances of getting any individual card thinner. I don't know how many there will end up being of these, or any other drop card by the end of the 15 million packs sold.
I lost my first round playing Rathe
I have one a couple, but I a need to learn how to use it well still.
Some seem to think it will replace Chanseus, but I think that the Triage and Resurrect abilities of "The Great" will hold up pretty well over time, so while the price has dropped out the backend of Chanseus, there is still hope. I say this because I bought one too long ago for about twice the price it currently is. If it doesn't hold up, no matter, Chanseus will be retired to the farm and put to work on a plot in the future.
Speaking of (in an around about way), the value of DEC and SPS has dropped significantly, with SPS dropping a bit more than DEC percentage wise, which has left me with less DEC in the pool and gaining less SPS in the daily airdrop. However, I have managed to secure 270K in stake so far and will likely end up with about 300 Staked, plus what is left in the pools come the end of the drop.

The DEC I have is likely going to end up moving into card packs and if the price stays down, I might even buy some more for extra packs, because in-game DEC is valued at 1dollar per thousand, which means that it is 4000 DEC a pack. DECs current price is 62c:1000, which means that packs are selling for $2.48 instead. Not a bad deal, if you are into this kind of thing.
In the not too distant future, Riftwatchers will also be released and that will take SPS to buy, which I think will mean that they will sell out fast and the value of SPS will increase accordingly. With the increase in SPS value, the Node Licenses become "cheaper" and since the airdrop will end, they will essentially replace it by offering vouchers, which will have their own usecases to reduce the price of the Licenses, as well as likely still be used for early access, bonus packs and other reductions. This means that the value of the node licenses should increase too, as well as the value of vouchers.
Of course, all of this is speculation based on my limited understanding of a very complex game economy, but it is interesting to be a part of and if it does "pay off" it will pay off very large for many people. In this pool, I am just a little (maybe middle-size-ish) fish, but this is crypto and, stranger things have happened.
It is interesting that while all of this is largely useless in the grand scheme of life, it does bring a lot of learning with it, as well as participation in an economy that is likely going to have massive repercussions for the global financial sectors, which includes all business models. The cost of learning if it fails is going to be very high, but this is the price of living a life.
So many people these days "protect" their finances out of fear, not recognizing that money isn't the meaning of life, it is about living. However, what "living" is for most people these days is no more than a process of consuming what they are fed for the profit of the few. This means that while they live cozy in the "I don't chase money" paradigm, there lived life is actually a tool of passive participation in the lives of people who are chasing that money and, using it to improve their own opportunities.
The thing with life that everyone should understand is, it is all just a game and all of our interactions are transactions of value in that game. The game ends the same for all of us, but the "meaning of life" is self-chosen and no matter what it is, if an individual thinks it was a life worth living, it was - No matter what anyone else thinks of it.
He who dies with the most tokens, still dies.
But if he feels he lived a life earning, trading and using those tokens....
Does that make him a Life Summoner?
Taraz
[ Gen1: Hive ]
---
---