Results of our First SPL Tourney Held on 30th April 2023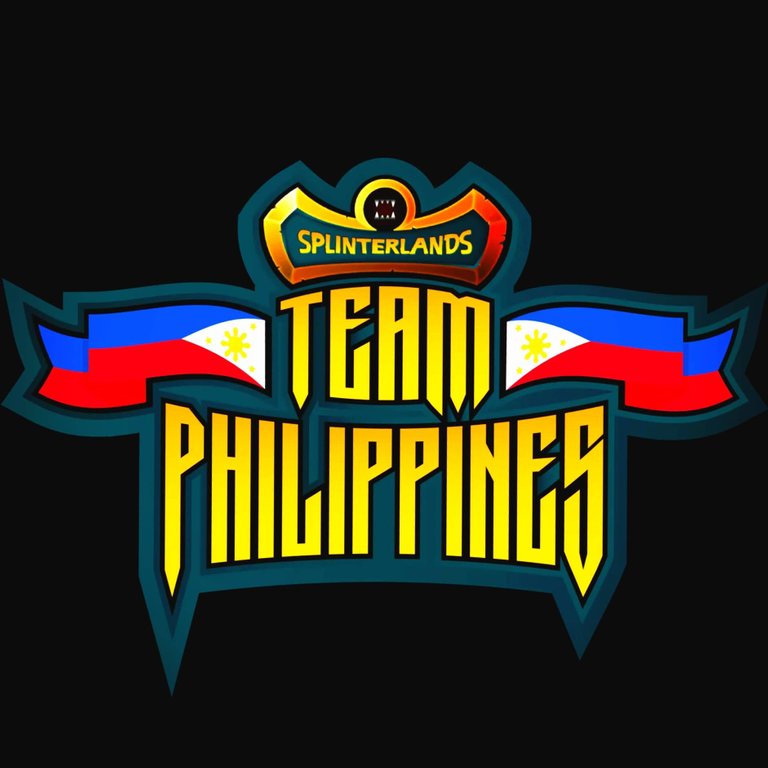 On Sunday 30th April 2023, we held our First Splinterlands Silver League Tournament. It was an event hosted by TeamPH in association with our supporting HIVE Tribes, THGaming, PIMP and LOLZ. (These communities have been a great support mechanism on our HIVE Journey and have assisted to guide us through our infancy stage, showing support when launching our community focused initiatives). It was voted for by the majority of TeamPH, and it was a pleasure to turn this initiative into a reality.
Here is the original article: https://peakd.com/hive-13323/@team-philippines/thisissparta-teamph-launches-our-first-splinterlands-silver-league-tournament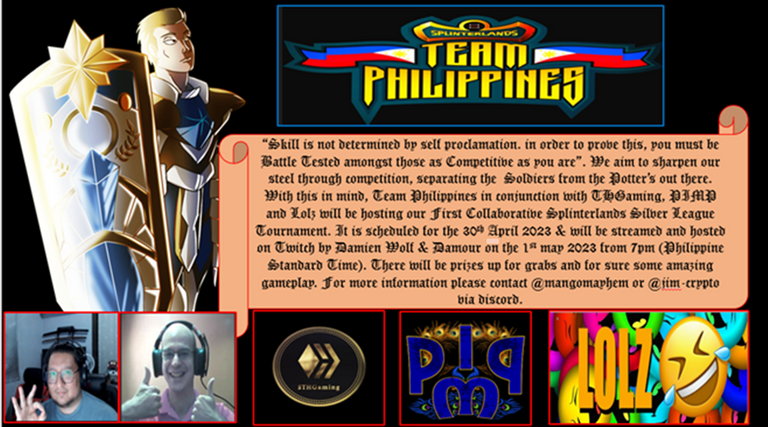 We set up the Tournament play time from the Sunday however it was then streamed via our Community members, @damienwolf, @damour and @mochilub at 7pm (PH Time) on Twitch. There was a great showing of participants not only for the event but those watching the progress, some amazing gameplay, as well as various giveaways, strategy talk and lots of laughter, which to be honest was a great site to see.
This was the game of the evening; it received a great response from the streamers and audience that was memorable. Special Shout out to @asdfghjfkiraaa and @rinchaelle05 for a great showing, we feel a rematch is imminent.
https://splinterlands.com/?p=battle&id=sm_plQDNlM9CibDFEb3W5Cm
Congratulations to our Winners, it was an amazing Tournament, and yes, we are already planning the next one, dates will be revealed on our Weekly meeting on Friday.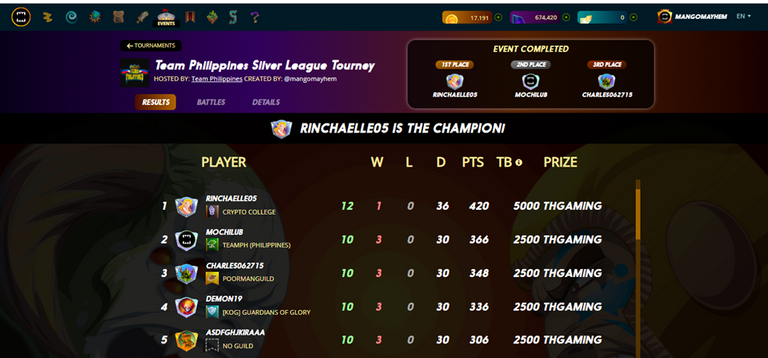 All the payouts were completed and sent to appropriate people. Please see below a viewing of all of the transactions, If you did not receive your prize please contact @mangomayhem:
https://docs.google.com/spreadsheets/d/1hsFkf8Utg0ADq50fb6Iyh2ogr_sRvwEivh-_0tRwUfM/edit#gid=0
I would like to say a special thank you to @jim-crypto (THGaming), @enginewitty (PIMP) and @captaincryptic (Lolz) for supporting TeamPH with this initiative and look forward to doing it again, perhaps with even more support and bringing together a much Larger Community. It's more fun playing Together!
Also I would like to recognize the hard work of our streamers mentioned above for putting on a great show and for our supportive audience.
Should you have any questions regarding the Tournaments or Future initiative, or anything TeamPH related, please do not hesitate as to leave a comment or contact us through our discord: https://discord.gg/XcSs6zSf
Until Next Time!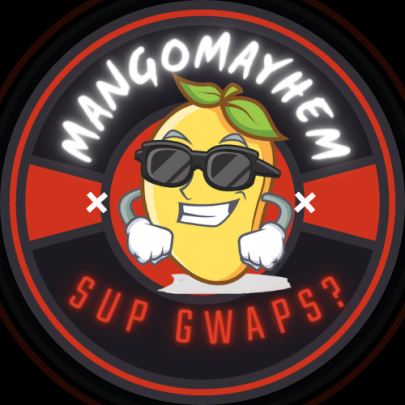 "Together we Thrive Kapamilya"
---
---