"This.....is....SPARTA" TeamPH launches our First Splinterlands Silver League Tournament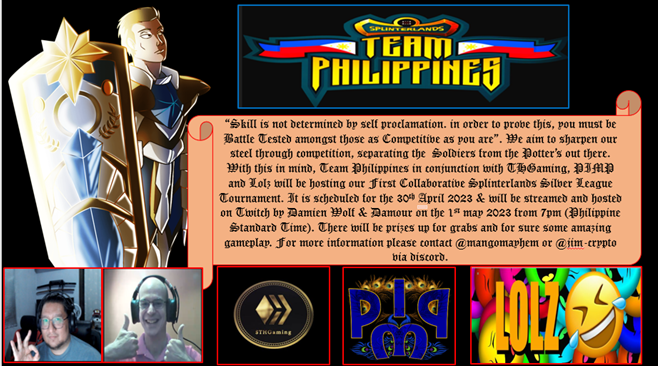 (Picture Credits - @splinterlands,@pimp,@lolz and @thgaming)
TeamPH in conjunction with THGaming, PIMP & Lolz, Launches our First Online Splinterlands Silver League Tournament. It is a way for us to not only to reward our loyal Token Holders and valued Communities, but also a way in which we can grow through a collective push in the same direction. Our plan is to make these Tournaments regular as well as sustainable which is advantageous for our Splinterfam.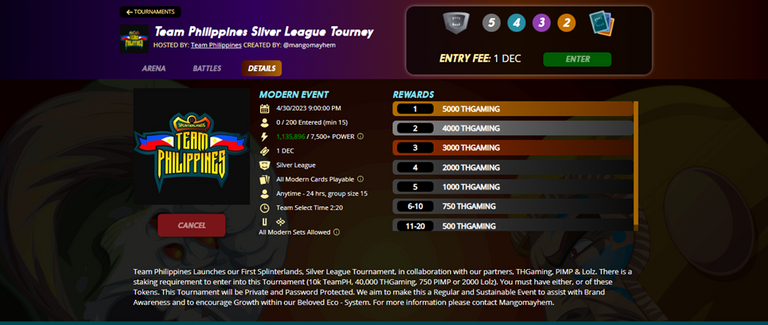 Here is the link to the Tournament (Please be advised it is password protected and password will be given out on verification of staking requirements, please see below) https://splinterlands.com/?p=tournament&id=ca15ffdb684859901b199060985a00e7305db5dc
It is an Anytime Silver League Tournament which will begin on the 30th April 2023 at 21:00 (9 PM Philippines Time) and will be streamed on the 1st May 2023 at 20:00 (8PM) by our TeamPH streaming Duo @Damienwolf and @Damour. There will be giveaways throughout the stream and will be on Twitch.
The Staking requirements for this Tournament can be either one of the following:
• 10,000 TeamPH Tokens
• 40,000 THGaming Tokens
• 750 PIMP Tokens
• 2000 Lolz Tokens
The prizes for the Tournament will be the following:
1st Place – 5000 TEAMPH, 5000 THGAMING, 500 PIMP, 300 LOL & 1 Chaos Pack
2nd Place – 4000 TEAMPH, 4000 THGAMING, 400 PIMP, 200 LOL & 1 Chaos Pack
3rd Place – 3000 TEAMPH, 3000 THGAMING, 300 PIMP, 200 LOL & 1 Chaos Pack
4th Place – 2000 TEAMPH, 2000 THGAMING, 200 PIMP, 150 LOL & 1 Chaos Pack
5th Place – 1000 TEAMPH, 1000 THGAMING, 100 PIMP, 150 LOL & 1 Chaos Pack
6th – 20th Placements will also receive rewards for participation.
There will also be various giveaways from all of the communities to be given out to our valuable viewers, definitely one not to miss!
As our plan of action is to encourage our community to accumulate assets, we will be staking the majority of rewards to the winners after we have verified again your entry requirements.
For those that will be staking the TeamPH Token, we have created a channel in our discord which will be for those interested. You will need to type IGN so that @Mochilub and @mangomayhem can verify your staked tokens prior to giving you the password for entry. Here is our discord
For those using their THGAMING, PIMP or Lolz tokens as staking requirement, @Jim-crypto will be looking after you. (Here is the link for those using THGAMING TOKENS for requirements)
We look forward to seeing you joining us on the battlefield or cheering on your Idol's from the sideline, this will be the first of many as we try to make this sustainable and grow in popularity as "Together we Thrive Kapamilya".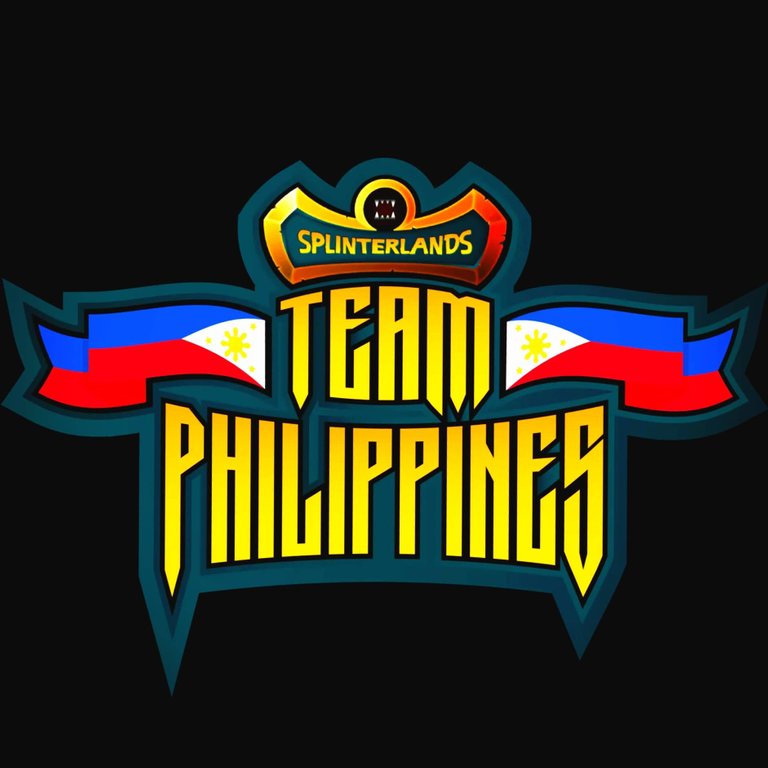 ---
---