A Very Merry EPIC Christmastime Giveaway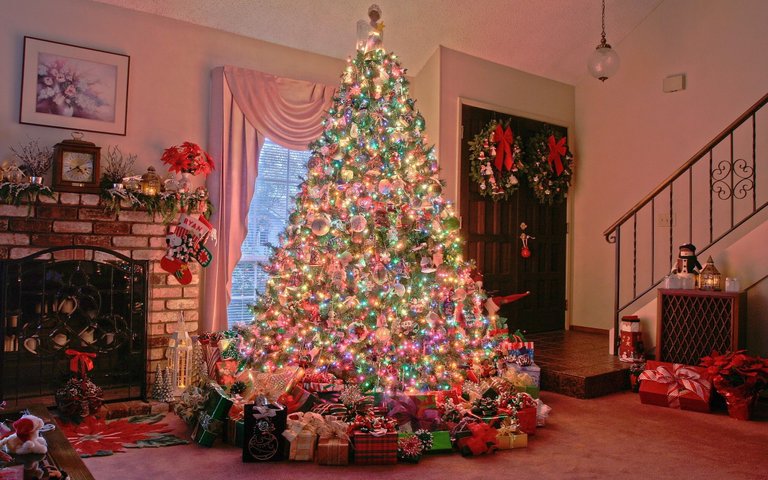 It's the season of giving here on HIVE. It doesn't matter if you celebrate Christmas, Hanukkah, Kwanza, Festivus, or don't celebrate anything at all, there's just something about this time of year that instills a feeling of togetherness, unity, and giving. My time here on HIVE playing Splinterlands, Rising Star and EXODE, and spending time with many of you on various discord servers dedicated to our favorite projects like $PIZZA has introduced me to many wonderful people, cultures, and some very interesting pizza toppings from around the world. This is the great thing about our community here; there is a place for everyone and everything and it can bring us all together.


---
With that, why not have an epic giveaway to celebrate the season of giving? And what is more epic, than to giveaway an EPIC monster! That's right. You have a chance to win the EPIC Djinn Renova. Do you think I said epic enough times there? If you don't already know, she is a magic using life splinter with 6 health and Strengthen at level 1, providing all your monsters with +1 health. She is a force to be reckoned with and has served me well in many battles.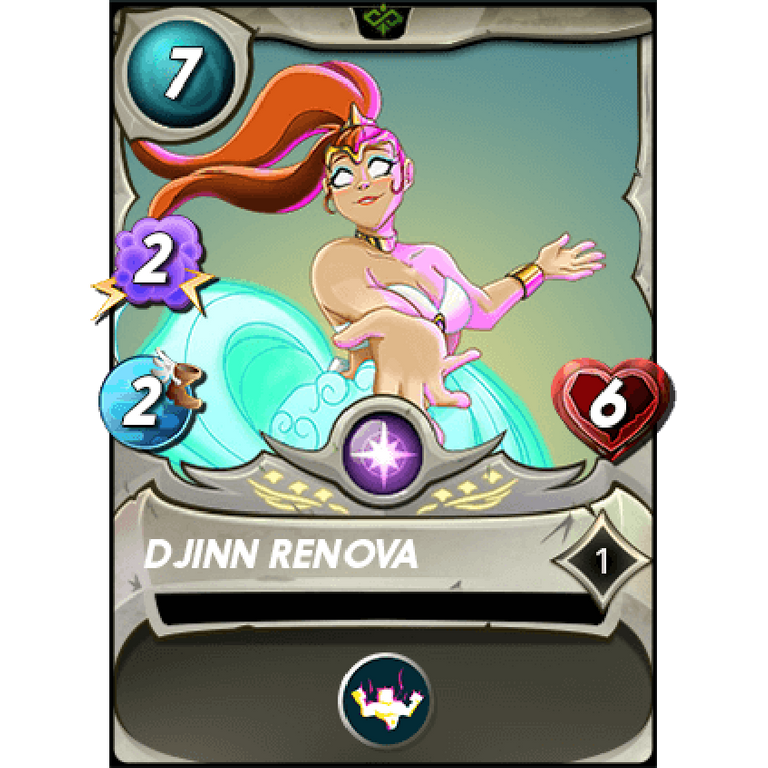 To win this awesome card (please read carefully):
Comment below telling me what your favorite thing is about this time of year. I'm looking for some substance, though it doesn't have to be a novel. And please include your IGN if it's different than your HIVE account
One entry per person. Any multiple entries or alt accounts will void all your entries
No upvotes, follow, reblogs are not necessary, though they will help me continue to provide similar content and giveaways throughout the year.
Similarly, tips are not necessary but very much appreciated. As with the above, if I know you like these type of posts, I will continue to happily oblige.
That's it. I'll pick a name in 1 weeks time using the wheel of names and announce our lucky winner then. Best of luck to all that enter. Merry Christmas, Happy Holidays, and be sure to check in before the New Year! And as always, thanks for dropping by.
---
New to Splinterlands?
Use my Referral Link here. After you purchase as Spellbook, I will send you 50 dec to help you get a start with renting more cards.
---
HIVE.PIZZA
To learn more about @HIVE.PIZZA and all the great projects coming down the pipeline, come check out the discord HERE. There's a lot going on with $PIZZA including Diesel Pools, giveaways, chess tournaments, movie nights, trivia nights, nfts, music, art. It's a vibrant community with a little something for everyone.
---
---
---