PIZZA Guild Brawl Report #4- A Heavy Dose of Quora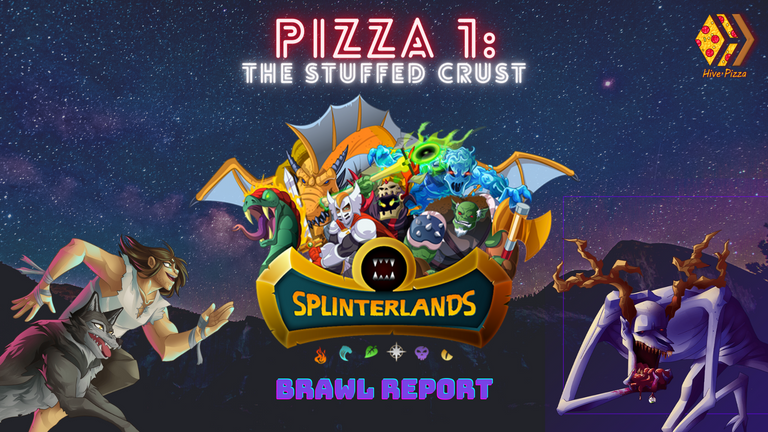 It's been a couple of rounds since my last report, with a lot going on to keep me busy, but we're back and ready to dissect another Brawl. This round saw PIZZA 1 land in 3rd Place in the Tier 2 brawls and with more guilds looking to move up to maximize the coming SPS rewards I think there's no reason for us not to continue push for Top 3 finishes with consistent First Place well within reach.
Now I mention SPS rewards for brawls, and technically, this is still up for a vote (go vote if you haven't done so!). The way it's looking, this is gonna pass and will hopefully be implemented soon.

In the meantime, let's see how things went in our brawl this time around.

Battle #1 - Win
Ruleset - N/A

This opponent fled before I even began my brawls. Not sure if they timed out or didn't have the right cards. Whatever the reason may be, I will not complain about starting out in the win column.

Battle #2 - Win
Ruleset - Melee Mayhem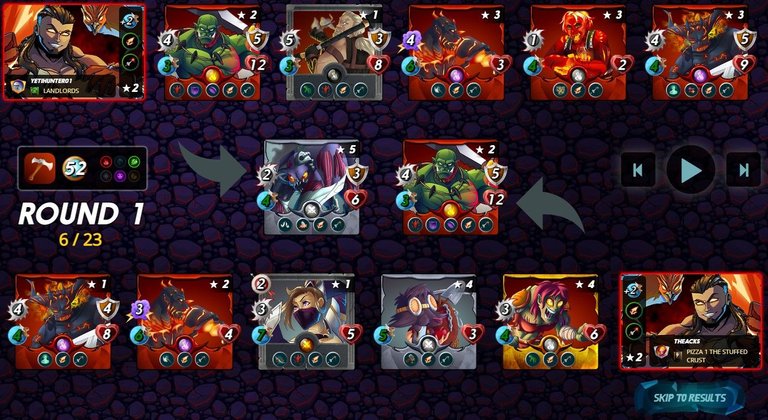 Our first battle today features a Jacek vs Jacek battle royale and with Melee Mayhem as our ruleset, we see a heavy dose of capable fighters. Tatiana Blayde is the MVP here where her speed and Ranged/Melee attacks, combined with Jacek's speed boost and piercing allows her to rip through my opponent even when things started to slip in their favor. 4 Rounds was all it took in this one.


Battle #3 - Loss
Ruleset - Stampede & Little League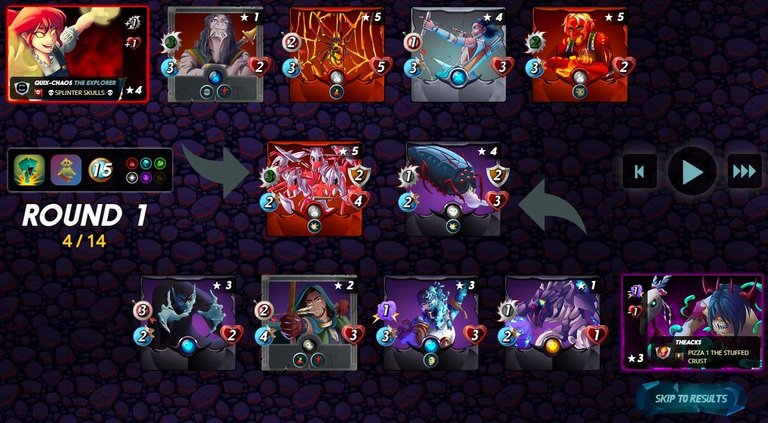 I just stood no chance in this one. The low mana at 15 and Little League meant we would be using a few low HP monsters. I went Thaddeus Brood to lower my opponents HP. They went with Tarsa who negated that with a extra HP of their own. We each put out a tank with the shield ability, but they went with a sniper and sneak ability monsters that just picked me apart from behind. This was done quickly in 3 Rounds.

Battle #4 - Win
Ruleset - Unprotected & Holy Protection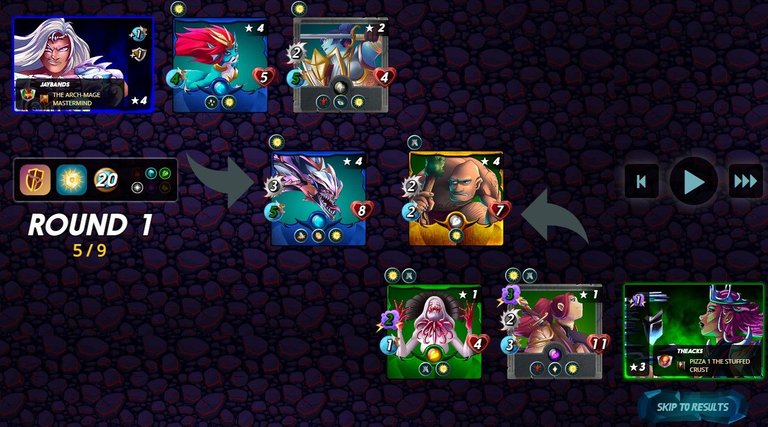 Quora gets me back into the win column in this one. There's a reason I've seen more and more guilds banning Obsidian (you'll see 2 coming up) and more specifically Quora. She can really turn around and take control of a battle. Obsidian of course increases her lethality by boosting the magic attack. Though my opponent's Isgald is able to boost its own stats with Bloodlust, they just can't keep up with Quora once she get's going. This one is over in 5 Rounds


Battle #5 - Loss
Ruleset - Weak Magic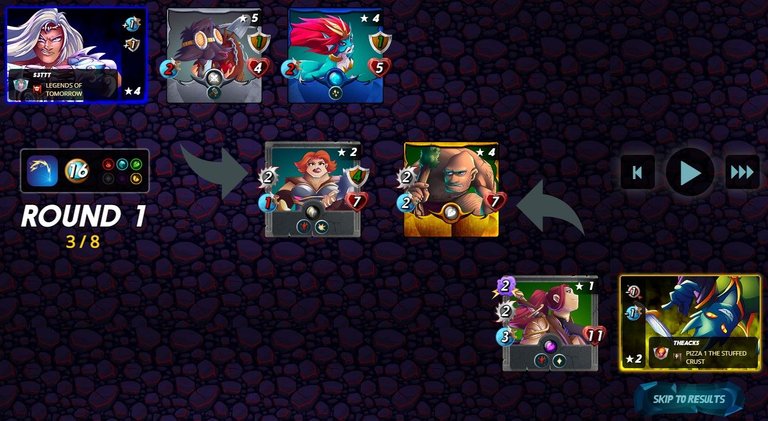 Here's another low mana battle, and one of the guilds that have banned Obsidian from use. I go with Quix so that I can still play Quora because although I don't get Obsidians magic boost, Quora still can heal, which can be very useful when mana's too low to also play a healer. This unfortunately was a tough loss to take. After my Hill Giant is eliminated, it's Quora vs the world, and the result is a stalemate that takes 24 Rounds to resolve. The match ends in a tie with fatigue taking us both out, but I have to eat the loss because a tie counts as a win for the home team (as long as they have a Level 1 Barracks).


Battle #6 - Win
Ruleset - Stampede & Melee Mayhem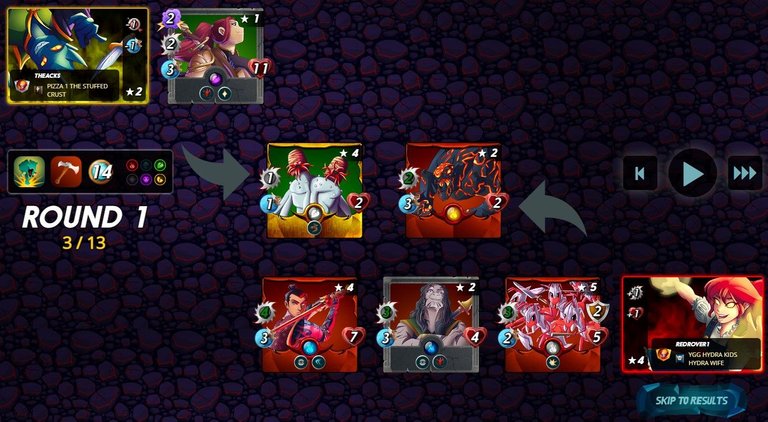 Here's the 2nd guild in a row that's banned Obsidian, and the 3rd brawl I've used Quora. As with the last match, I choose to play Quix with Quora because Quora's healing keeps her alive while dishing out serious damage. That leaves me with only 1 mana left to play, so I use Mycelic Morphoid as my "tank" with it's thorns ability. Quora starts things off quickly, taking out their Scorch Fiend and instantly getting a boost from Bloodlust. Quix with -1 Speed and my now boosted Quora leads to a quick succession of misses from my opponent and she ends up plowing through the rest of the competition. This one is done in Round 4


Battle #7 - Win
Ruleset - Silenced Summoner & Stampede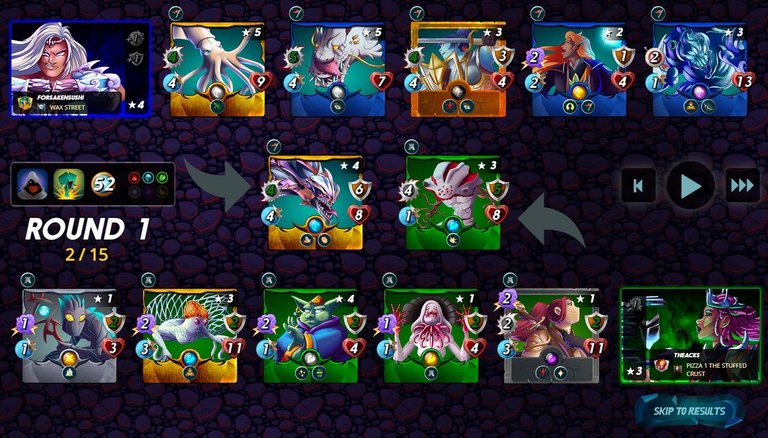 Well, there's a reason I titled this "A Heavy Dose of Quora", so let's make it 4 times in a row. This time, I'm the home team (We've also bannished Obsidian) so I play Obsidian (Silenced Summoner negates her Magic Boost) and out come Quora. I know in Chaos Legion only fights, types other than Earth will not play heavily on magic, so I safely put out Mycelic Infantry to absorb Melee and Ranged attacks, Queen Mycelia to add Shield, Mycelic Slipspawn to draw attacks to itself, and Goblin Psychic and Spirit Hoarder to provide healing support. My opponent goes heavy on Melee with River Hellondale provide Inspire and Resurect. Their two opportunity monsters, Deeplurker and Isgald Vorst do heavy damage to my low HP fighters. But it provides Quora plenty of time to get stronger and cannot be stopped by the end. It took 9 Rounds of fighting, but I was able to come out on top here.

So after all that I ended with a very respectable 5-2 record on the day, and as I mentioned earlier, Pizza 1 finished in 3rd place overall! That's even with some empty spots on the roster. With that...
If you or someone you know is looking to join us in the Pizza Guilds, we are looking for active members. Come check us out on discord (link below) and we'd be happy to talk about adding you to one of our 6 guilds.
In the meantime check out some other Pizza guild Brawl Reports:
PIZZA 1 - The Stuffed Crust
@kqaosphreak - Social Media Challenge Brawl Report 52 March of the Pizza
@edskymiguel - Pizza Guild Brawl Report
@funnel - Splinterlands Brawl Reports 2 Pizza 1 The Stuffed Crust
PIZZA 2 - The Deep Dish
@shauner Shauner's 41st Splinterlands Brawl
@relf87 - Guild Brawls With Pizza 2 How Many Battles Can Water Win
@blitzzzz - My 55th Brawl Report With Pizza 2 The Deep Dish Guild
@vaynard86 - Social Media Challenge Splinterlands Weekly Oct 21 - Oct 27 Brawl Report
PIZZA 420 - The Calzones
@candnpg - Splinterlands Pizza Brawl Report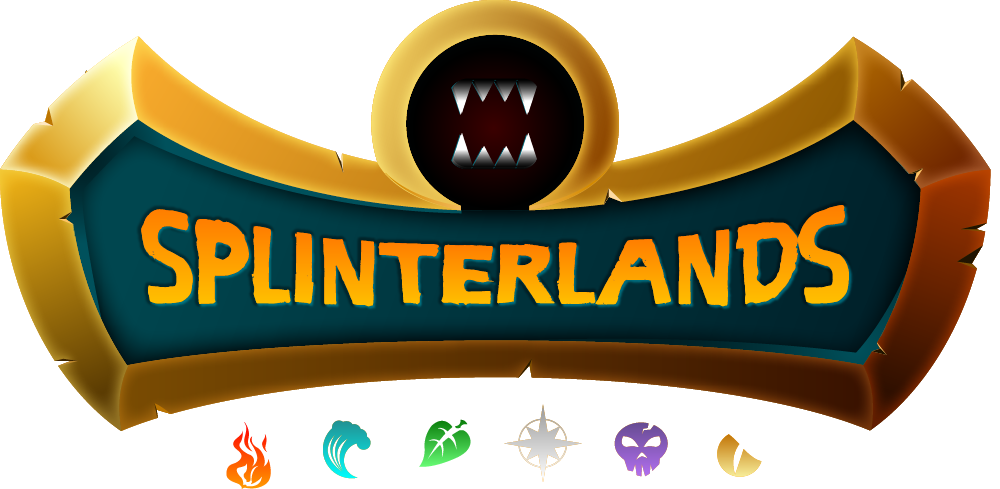 New to Splinterlands? Use my Referral Link here. After you purchase as Spellbook, I will send you 100 dec and delegate some cards to help you get started.
Splinterlands is a collectible card game using blockchain technology where your Summoners and Monsters (Splinters) participate in 1v1 battles.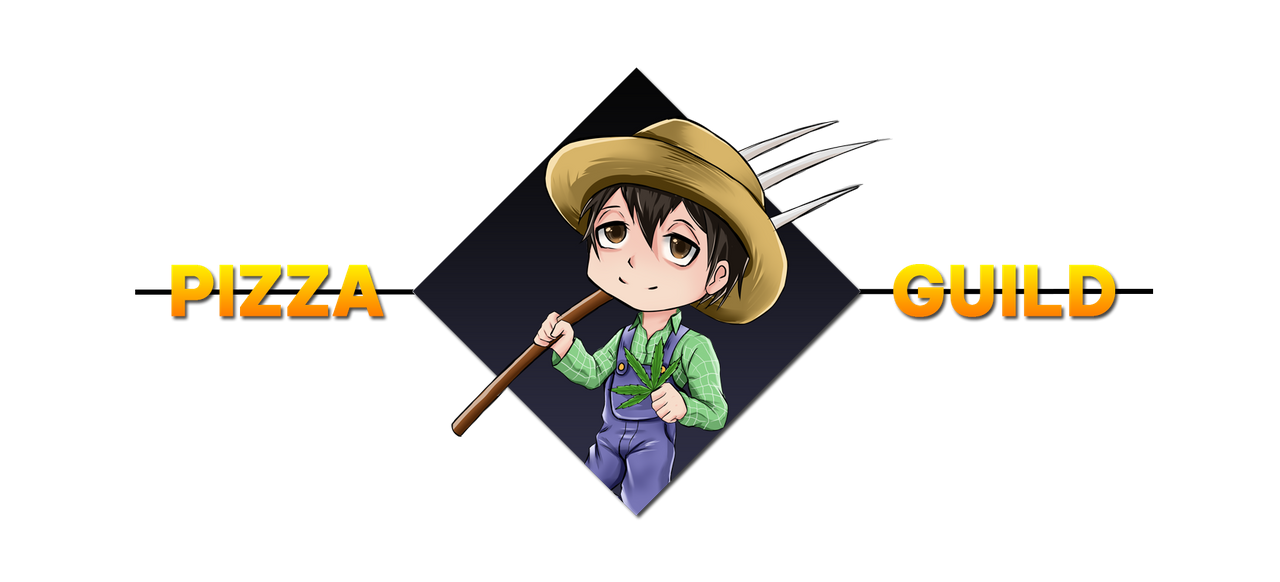 Join us on the HIVE.PIZZA Discord. You'll find a diverse community of gamers, musicians, artists, and crypto enthusiasts. There's weekly giveaways, competitions, trivia nights, and Scholarship Programs.
---
---